American Idol Alum C.J. Harris Died Of Cardiac Arrest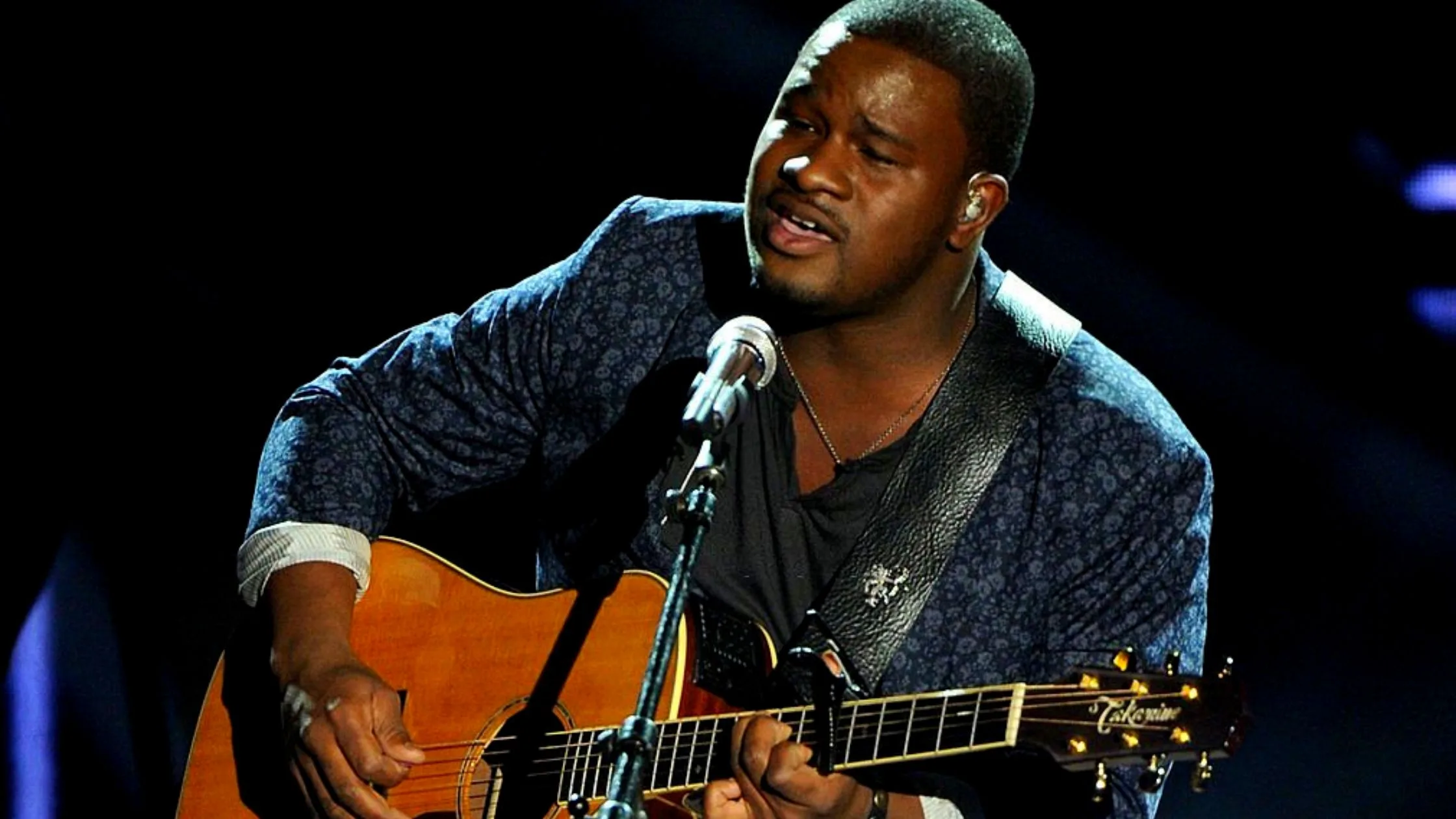 'American Idol Season 13' participant and singer C.J Harris (31) died from a massive cardiac arrest on January 15 Sunday. Harris was hospitalized following a medical emergency on Sunday night.
Walker County Coroner's Office announced his death. And Coroner added His death seemed natural and currently there is no evidence of foul play. And the official cause of death is unclear.
Harris's Journey In American Idol Season 13
Harris was a strong contestant in American Idol season 13 and placed 6th overall. He was selected to the show's top 10 finalists. The show experienced his stunning performances with songs such as John Mayer's Gravity and The Marshal Tucker Band's Can't You See.
Harris's entry into American Idol season 13th was not much easy. He performed in front of a number of talented judges such as Jennifer Lopez, Harry Connick, and Keith Urban. He also attended bus tour auditions in Tuscaloosa.
American Idol has lost one of its beloved contestants. Many of his fellow contestants and the winner Caleb Johnson also mourn his early death. Johnson shared his grief through his official Instagram page by saying that this hurts much.
Harris was his roommate along with other contestants of American Idol such as Sam Wolf and Alex Preston, they instantly became friends and developed a brotherhood pack together.
They have a lot of memories together. And it will not fade away and CJ will live in their heart. Johnson added life is so fragile while remembering all experiences and memories together.
Johnson commented he is so grateful that their lives got to cross paths in this lifetime. And Harris was such a beautiful soul that always embellished their room with his pleasant smile and laughs. Johnson continued by saying Love you brother, you were taken from us way too soon until we met again.
Preston, another contestant of American Idle who won third place in season 13 remarked woke up and thought it was a dream. He added he can't believe this and I love you, dude. He also shared some memories and experiences together. And he also said he will always remember the good times they all had.
CJ's roommate and contestant Sam Woolf disclosed Harris was a genuine and loving person. They met and became friends during the American Idol and they became roommates on the tour.
Wolf wrote about the memorable experiences shared with Harris. Wolf added his thoughts go out to his family. And rest easy my dude.
More: Legendary Australian Soul Singer Renée Geyer Passes Away At Age 69
Harris made his life with music. His grandfather introduced him to music. He gave Harris a guitar. His love of music began when he was a child. His mother sang for him from prison through phone calls. It was also an inspiration. Harris gave an exclusive interview in 2014 and he disclosed things about his personal life.
Before participating in American Idol Season 13 he has previous experience with American Idol before in 2010. He had auditioned but never made it past the first round.
And he also tried The Voice and The X-factor but he never got through. And it remains as pain and it hurts him.
Harris was always active on the Internet to find a break. He used that platform to find out producers he could send his stuff to. American Idol has changed his life a lot.
According to Harris, everyone recognized him while he moving outside. People identified him from Malls, airports, and Taco Bell. It shocked him. People asked him that are you, CJ Harris? And start talking with him.
His fans and followers were shocked when hearing the news about his death. Many of them shared grief through their social media and make them surf the Internet to know more about their star and cause of death.
Shone Palmer
I've been writing about LGBTQ issues for more than a decade as a journalist and content writer. I write about things that you care about. LGBTQ+ issues and intersectional topics, such as harmful stories about gender, sexuality, and other identities on the margins of society, I also write about mental health, social justice, and other things. I identify as queer, I'm asexual, I have HIV, and I just became a parent.