Who is Mia Khalifa's Boyfriend Jhay Cortez? All About Mia Khalifa's Boyfriend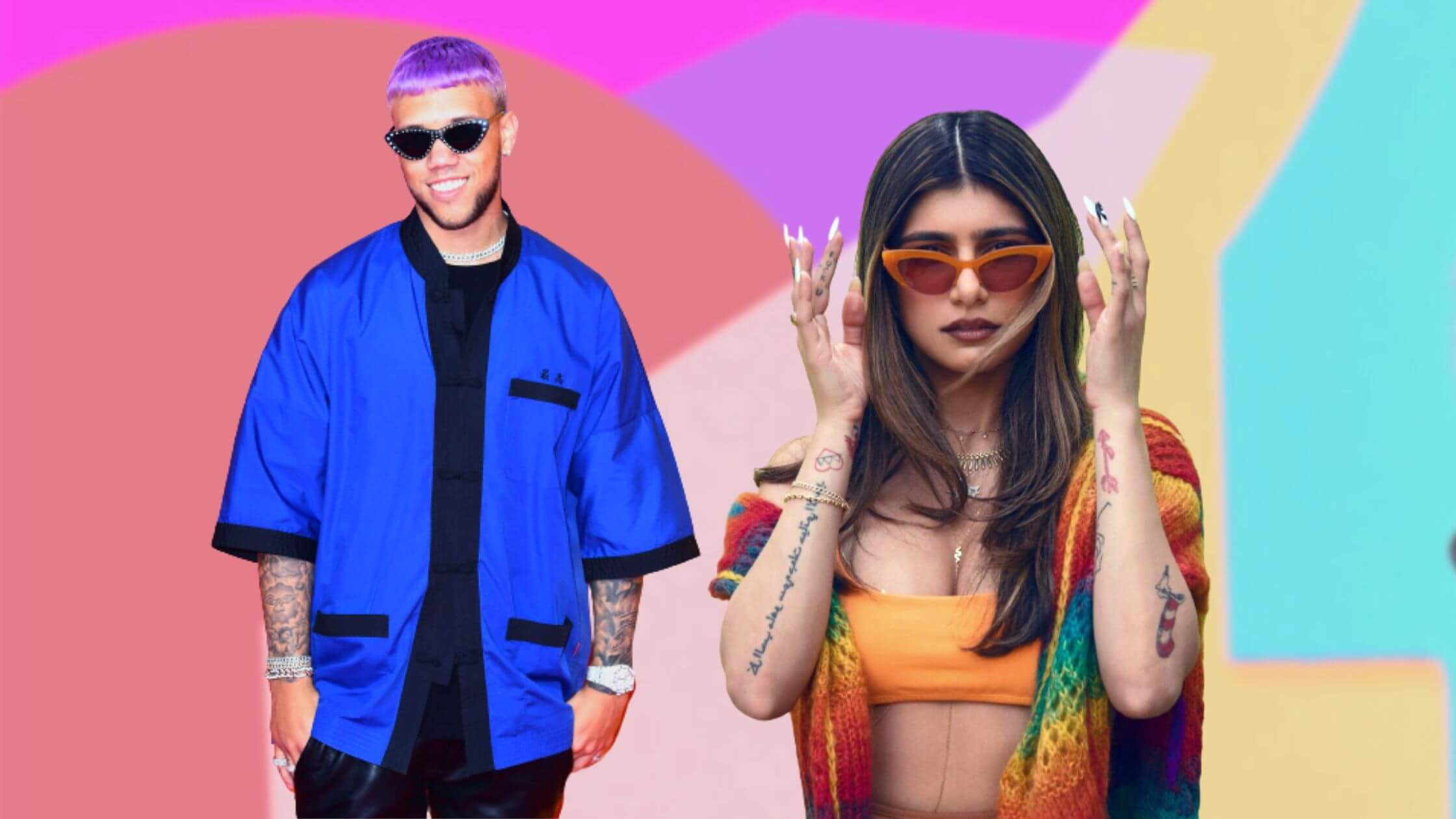 After a series of relationships from a young age, the former adult film star, Mia Khalifa is reportedly dating the Puerto Rican Singer Jhay Cortez.
Rumors of the romance flourished on the internet in the early summer of 2021, after strings of videos of the couple cuddling and singing one of Jhay's songs went viral after being shared on youtube.
According to reports, the rumors of their romantic relationship were fuelled up as Mia Khalifa crashed into the stage where Jhay Cortez was performing. During the event, the couple was seen dancing together in front of the crowded fans
As the rumors further stretched by additional posts and videos on Instagram and other social media platforms– the couple made it official by confirming their relationship back in November 2021. The post followed the couple capturing themselves in a car while Mia Khalifa was seen posing.
For those who are wondering about Jhay Cortez, such as who he is? And what is he famous for? Then let me brief you on the success of the underrated star who has been winning golden tickets throughout his life.
Personal Bio
Jhay Cortez, originally known as Jesus Manuel Nieves Cortez was born on April 9, 1993, in Puerto Rico, he later moved to New Jersey to pursue his ongoing career.
The charming musician began composing music at the age of 15. He initially worked with the music producer Eddie in the early years and began writing songs, and Eddie helped him to connect with the duo Zion & Lennox. With the duo, Cortez composed "Detective de Tu Amor".
His Career
At the age of 18, he composed five singles for Tito El Bambino's album Invencible, which was released in 2011.
Jhay Cortez's phenomenal talent helped to win the Latin Grammy Award for Best Contemporary Tropical Album in 2011, by featuring one of the songs in the album as a songwriter.
He began to set his voice in motion in his early 20s, after joining the Latin pop group named Stereo 4 as a singer. Along with Jhay 4 different voice artists were featured in the group.
However, he began singing solo, following his collaboration with the group in 2016, for the last time.
He released his first single, under the label "Donde no se vea" following his contract agreement with Universal Music Latin Entertainment.
Until his big break, he helped in the composition of several songs and performed in various concerts.
In February 2019, he released his single "No Me Conoce" which peaked at several Latin American music charts. This single was part of his first studio album, "Famous". His debut album hit the US billboard 200 charts and ranked 164 in it. He was awarded triple platinum certification by RIAA.
In 2019, he released his second album Famous reloaded, a special edition that comprised his unreleased songs.
In addition to that he collaborated with Bad Bunny to release the song "Dakini" on October 30, which reached number one on the billboard 200 global charts and number 9 on Billboard Hot 100. This became the nig
Following that he released his third studio album under the title "Timeless" under the universal music group on September 3, 2021, the album thrived in the US billboard 200 at 70 on the charts.
Despite his struggle at the initial stages due to lack of exposure to the music industry, he hasn't let any chances slip away from his fingers as he made some of the best Latin music throughout his career.
Awards And Net Worth
His early entry into the music country indicated steady growth until 2019 when he rose to fame after the release of his song "Dakini" collaborating with Bad Bunny.
Read More: Melissa Rauch's Net Worth, Dating Rumors, And Other Personal Details
His estimated net worth up to this date is $1.5 million. From the report on his career, it is evident to believe that the musician has earned almost 100% of his wealth from composing music.
The musician has written and composed as many songs as in his long tenure in the industry.
He was featured in the Latin grammy as the winner of the best tropical album, he won the award for his effort to be a part of Titi El bambino's album Invencible.
As a composer, he won five ASCAP award
Bagged Two Tu Musica Urbano Awards for his Album Famous for the category of the best composer of the year and New Generation
He also received several nominations for the Billboard Awards for Latin Music
Shone Palmer
I've been writing about LGBTQ issues for more than a decade as a journalist and content writer. I write about things that you care about. LGBTQ+ issues and intersectional topics, such as harmful stories about gender, sexuality, and other identities on the margins of society, I also write about mental health, social justice, and other things. I identify as queer, I'm asexual, I have HIV, and I just became a parent.