Co-Founder Of Byrds And Crosby, Stills & Nash, David Crosby, Passed Away At 81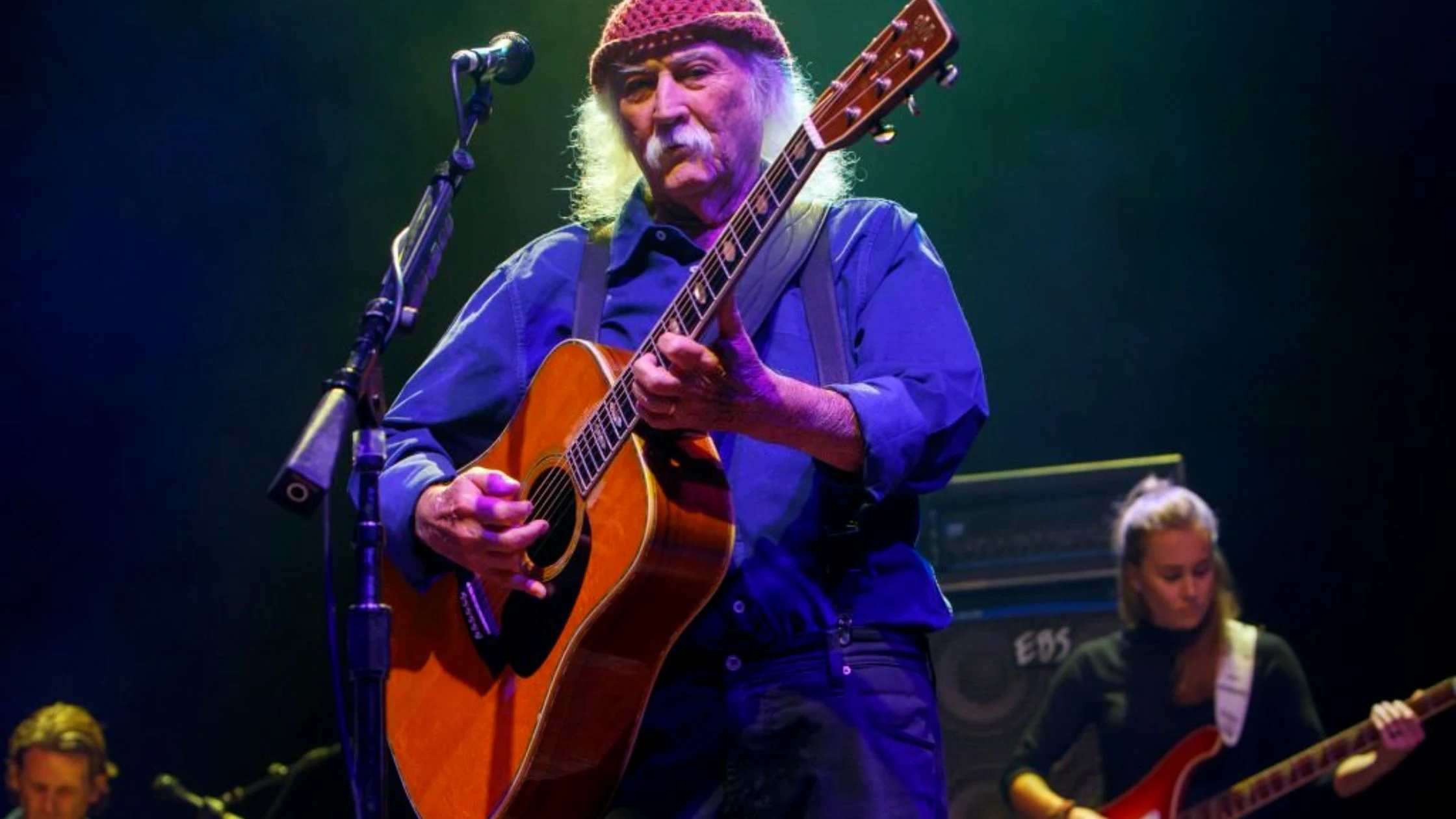 The founding member of both the Byrds and Crosby, Stills & Nash, David Van Cortlandt Crosby passed away at the age of 81 after a long illness.
Crosby was a distinguished figure of the free-spirited 1970s and supported the folk-rock mainstream with both bands. He was confirmed dead by his publicist and the cause of death wasn't declared yet.
The 81-year-old American singer, guitarist, and songwriter has suffered serious health issues including cardiovascular difficulties, multiple heart failures, Type 2 diabetes, etc. he was even diagnosed with hepatitis C and because of this had to undergo a liver transplant in early 1994.
The demise of the veteran musician was quite surprising for his fans. He was very much active on his social media and posted recently on Wednesday, a day before his death. He made a joking comment about heaven telling that he'd heard the place(heaven) is overrated and cloudy.
Loved Ones Mourn The Demise Of David Crosby
The news of the musician's death was announced by his wife, Jan Dance. The statement said, "It is with great sorrow after a long illness, that our beloved David (Croz) Crosby has passed away."
It even stated that the singer was surrounded by his wife and son, Django and even in his absence, his humanity, and kind soul will continue to guide and inspire them. She added that his legacy will continue to live through his legendary music.
They even used the opportunity to wish peace, love, and harmony to all those who knew the singer and were close to him. The statement concluded by saying that the veteran musician will be missed by all and asked the fans to provide some privacy as the family goes through a difficult time. They even thanked the fans for their prayers and love.
It was in the 60s the singer grew into fame being a guitarist for The Byrds together with Chris Hillman, Roger McGuinn, and Gene Clark. He joined the group in 1964 and had their first No.1 hit, a cover of "Mr. Tambourine Man" by Bob Dylan in April 1965. Together with the band, he performed in their first five albums and later produced the original lineup's 1973 reunion album.
Thereafter in 1968, the singer formed Crosby, Stills & Nash together with Stephen Stills and Graham Nash. And with the release of their debut album, the trio won their first Grammy Award for Best New Artist of 1969.
The Californian-born singer was a songwriter apart from his career as a singer and guitarist. He has written and co-written a myriad of songs which includes "Lady Friend," "Everybody's Been Burned," "Why," "Eight Miles High," "Guinnevere," "Wooden Ships," "Shadow Captain," and "In My Dreams," etc.
Graham Nash, a former partner of Crosby, Stills & Nash paid tribute to the late singer through his social media. He commented that he was in a deep and profound sadness when he learned about the demise of his friend David Crosby.
He expressed that people always focused on the volatile relationship the duo shared during the time, but they weren't aware that what mattered more for the two is the pure joy of the music that they created together, the sound discovered with one another, and the deep friendship that they shared over all these long years.
>Related: How Did David Crosby Die? His Family, And Other Personal Details
According to Nash, Crosby was fearless in both life and music. Even after his demise, he left behind a massive emptiness as far as mere personality and talent in this world. He continued that the 81-year-old singer spoke his mind, his heart, and his passion through his beautiful music and leaves an incredible legacy.
The singer had a son, James Raymond with Celia Crawford Ferguson and shares three children with his former girlfriend Debbie Donovan.
In 1987, at the age of 45, he married Jan Dance and had a son Django. He was survived by his wife and son together with his children from previous relationships.
Shone Palmer
I've been writing about LGBTQ issues for more than a decade as a journalist and content writer. I write about things that you care about. LGBTQ+ issues and intersectional topics, such as harmful stories about gender, sexuality, and other identities on the margins of society, I also write about mental health, social justice, and other things. I identify as queer, I'm asexual, I have HIV, and I just became a parent.