Lisa Wilson Clarifies About The Rumors Spreading Around Her Son Zach Wilson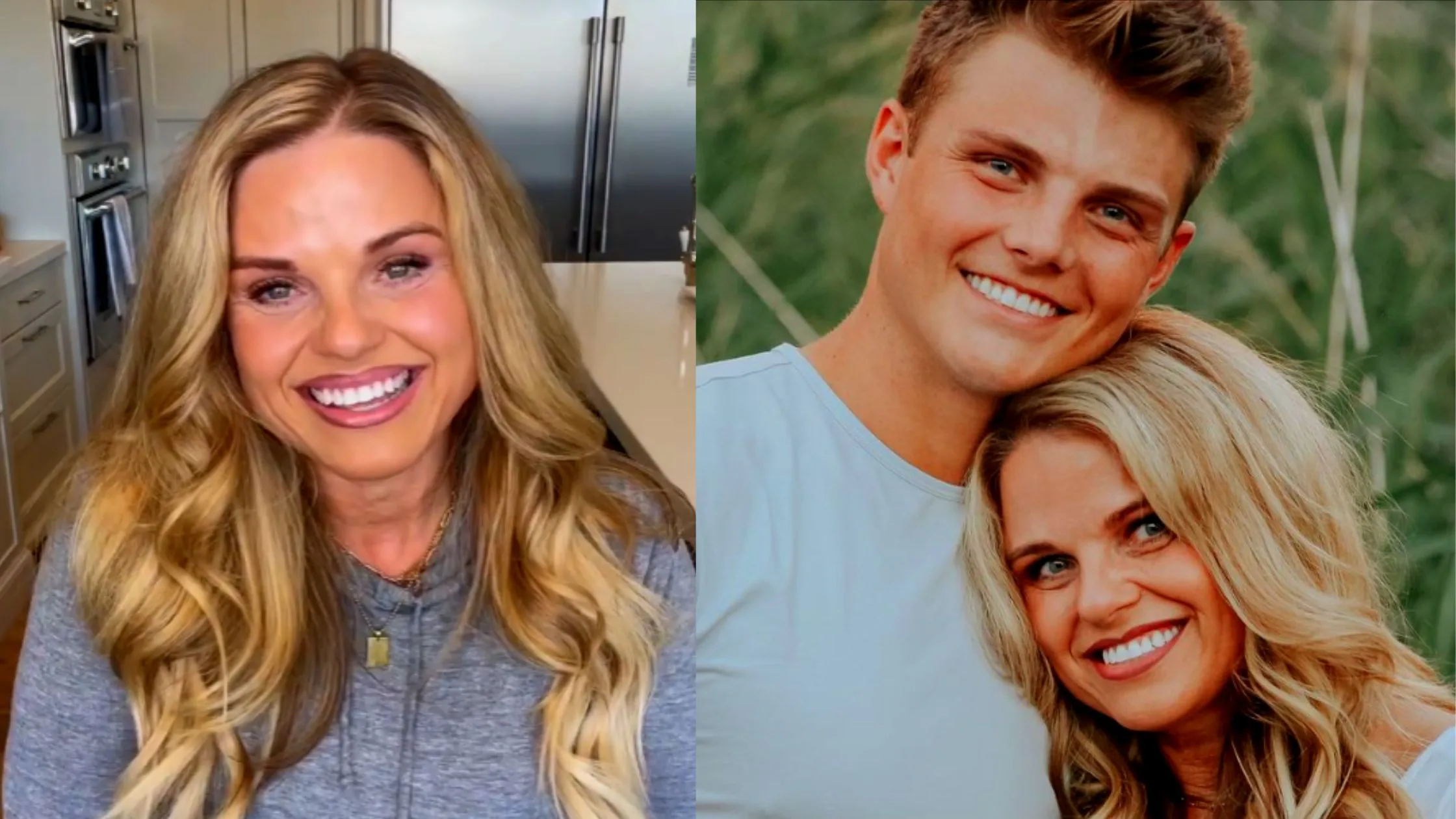 Lisa Wilson came with a clarification to the speculations spreading around her son New York Jets Quarterback Zach Wilson that he had an affair with one of her friends.
Lisa appeared on Instagram live with her friends and introduced them to the audience. She took initiative to stop false claims forming from her followers about her son's romance with one of her closest friends.
Lisa introduced her best friend by telling this is my beautiful friend Suzette. Lisa focused the camera on her friend and simply said look at her necklaces. And she says she has really good friends and you people are really idiots to believe these foolish things.
Lisa and her husband Mike celebrated their 25th anniversary in March. Lisa posted a photograph with her family on her Instagram along with a personal message to her beloved.
She wrote on Instagram along with the photo "GIVE THANKS. I know I tell a lot of Mike's stories. He makes me crazy about him. He also absolutely adores me. He makes me feel safe. He makes me better, even when I don't like what he has to say. He believed in me and let me build our homes. Together we have raised six amazing children. So grateful for this big lug and I wouldn't trade him for the world".
The couple shares six children together. They have four sons and two daughters.
The spreading speculations may not affect the bond of their family. They don't feel any embarrassment after hearing Gile's sensational statements.
Zach Wilson And Speculations Around Him
Zach Wilson's Ex-girlfriend Abbey Gile alleged that he slept with his mother's best friends. Her statement misled everyone that Zach was having an affair with his mother's friend.
Zach Wilson And Abbey Gile's Relationship
Zach Wilson has an affair with Abbey Gile for a few days. The couple broke up in January. Abbey alleged Zach after she started a relationship with her new boyfriend Dax Milne. Milne was Zach's best friend and roommate in college. Both of them have a good relationship together.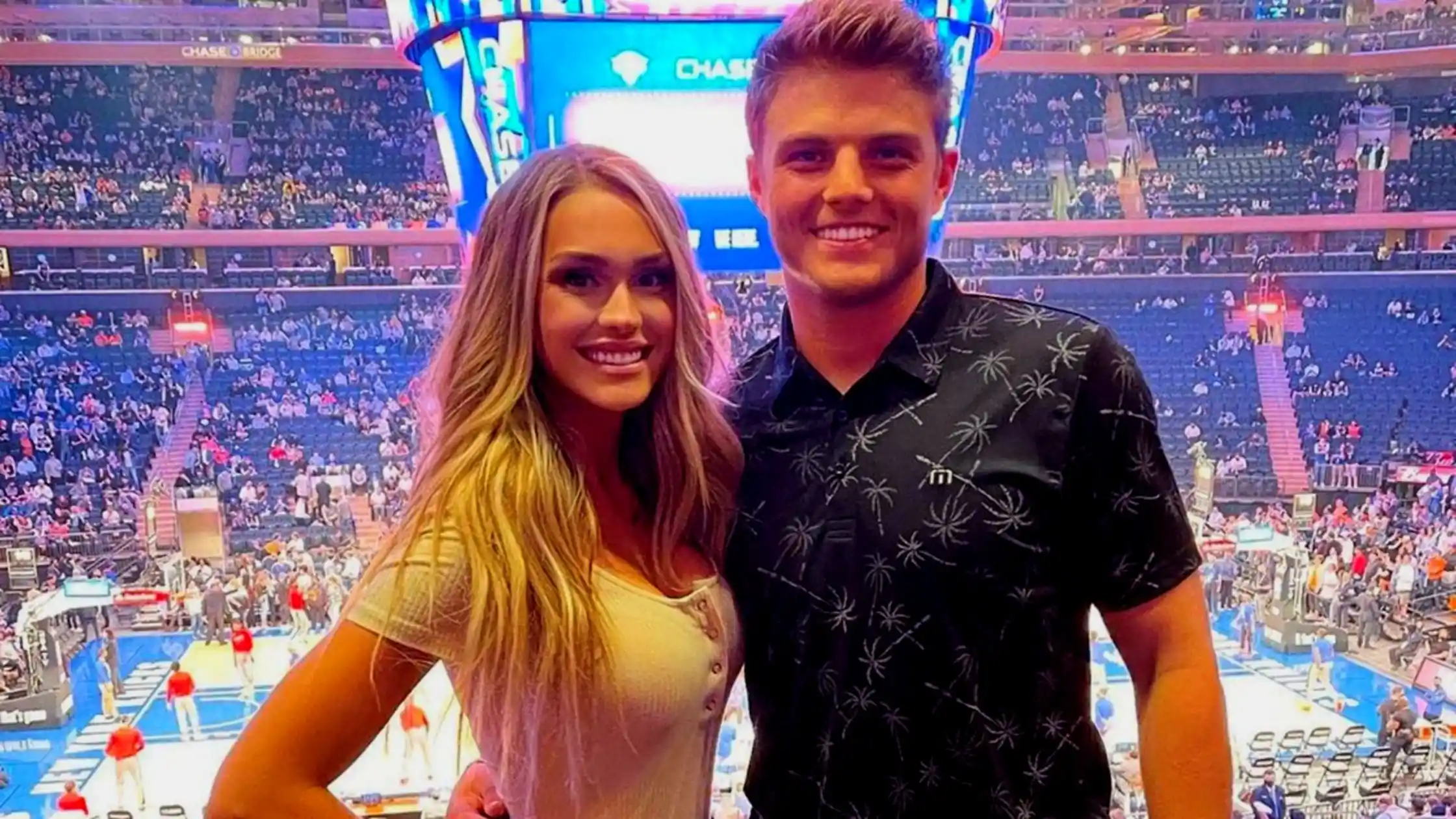 People scandal Gile for her sudden movement after she broke up with Wilson. People called her homie hopper for starting a relationship with her ex-boyfriend.
Gile responded to the anger that she felt by hearing the "homie hopper" and mentioned Wilson was the real homie hopper because he has slept with an old lady. He is having an affair with one of his mother's best friends.
Gile shut down her Instagram page after she claimed about Wilson. Her comment flooded social media. Later Lisa Wilson came with clarification about the rumors spreading regarding her friend and son.
READ: Shared Bed With Megan Thee Stallion & Her Ex-Bff Kelsey: Ben Simmons Reacting To The Rumor
Zach Responds To His Ex-girlfriend's Words
Wilson posted a picture on his social media with his speculated girlfriend. Many people commented on his post like his new girlfriend is too young for him.
Some of them told him to consider model Gisle Bundchen who is 42 years old and moving with divorce procedures with her husband. Many people came in support of Wilson and some ridiculed him.
Last week Wilson posted several photographs of a trip with his friends to Idaho on Instagram. He shared photos along with his teammates C J Uzomah, Braxton Berrios, Elijah Moore, Trevon Wesco, Joe Flacco, Jeff Smith, and Garret Wilson.
However, Lisa came up with facts that prove her son and best friend are falsely claimed. Wilson also took several photographs with his new girlfriend Dellano, from enjoying a game together. They began their relationship in June after he broke up with Gile.
Shone Palmer
I've been writing about LGBTQ issues for more than a decade as a journalist and content writer. I write about things that you care about. LGBTQ+ issues and intersectional topics, such as harmful stories about gender, sexuality, and other identities on the margins of society, I also write about mental health, social justice, and other things. I identify as queer, I'm asexual, I have HIV, and I just became a parent.