Pamela Anderson Claims Tim Allen Showed His Genitalia In Front Of Her
Pamela revealed her worst experience with Tim Allen after 32 years in her book named Love Pamela.
She was in her 23 but still remembers the incident at the shooting set of "Home Improvement". Both are working in the show.
Allen was 37 at that time and he was attributing to Anderson's modeling for the magazine playboy.
What Was The Real Incident?
Pamela clearly remembered the incident and explained it one by one. She was on the shooting set of Home Improvement, the first day of filming, and she walked out of her dressing room.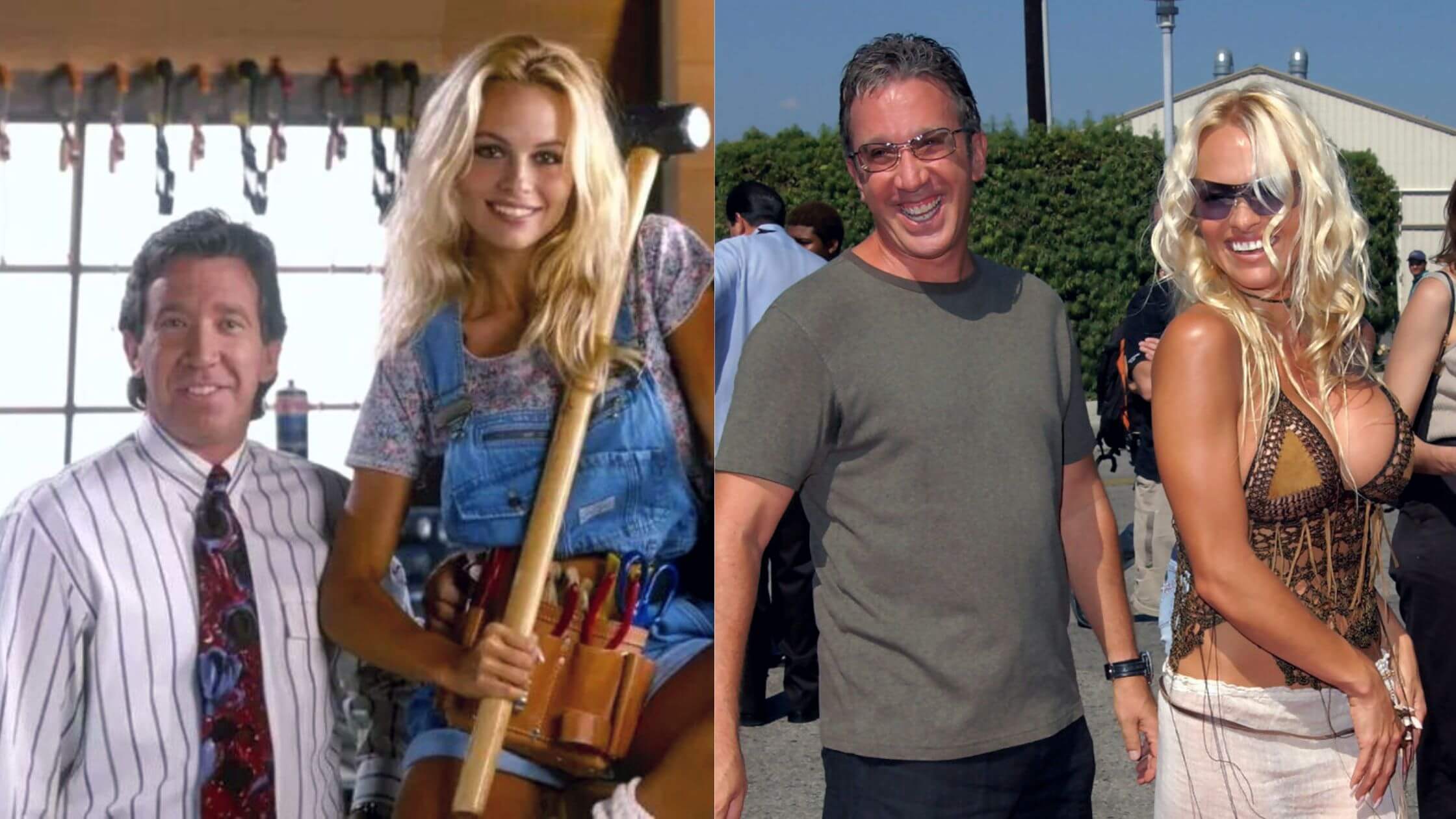 At the moment Tim was in the hallway in his robe. When he noticed her he opened his robe and flashed his genetic organs toward her.
Allen was completely naked. And he said to her "it was only fair" because he had seen her naked before. She even failed to smile, she smiled uncomfortably at him.
The allegation against Allen was one of the many in her book. It points out her raise from a small-town girl to one of the most famous women in the world.
Pamela is famed for her role as Lisa a tool girl in Home Improvement. The series nurtured her acting career from 1991 to 1993. It had long 23 episodes.
Her book Lov Pamela is releasing on January 31. And she also spoke something about the trailer of Pam & Tommy. She remembers the infamous sex tape leak.
Pamela had a relationship with Tommy Lee and they married in 1990. A sex tape between Pamela and Lee has leaked. Anderson explained to The New York Times that the events covered in the series are hurtful to her.
And she didn't watch it. She believed that Tommy Lee was her true love. But the one sex tape has ruined her marriage and her life.
Allen responded to Pamela's allegations. He had disclosed it never happened and that he will never do such a thing. Allen came with evidence that prove his side clear.
The time period in her claims is contradictory. If the incident happened in 1991 like she says it happened in her 23, it would be during the first season of 'Hi'. Which also started airing in 1990.
About Love Pamela
Pamela release her memoir in the name of Love Pamela on January 31. It alternates between storytelling about her experiences and her own poetry. It would be a straight record of Pamela's life.
Discover More: Alec Baldwin Children: How Many Children Does He Have With Hilaria?
She claimed many of her experiences in Love Pamela. She alleged Tim Allen has flashed his genitals to her while they working together for the show "Home Improvement".
More revelations will come after her book was released. Information about her experiences from the shooting set came from a copy through Variety.
And the book contributes more about her one and only true love Tommy Lee and the sex tape that ruined their marriage.
A Netflix documentary in the name of Love Pamela is also ready to release on January 31.