The Outburster 'IShowSpeed': Net Worth, Career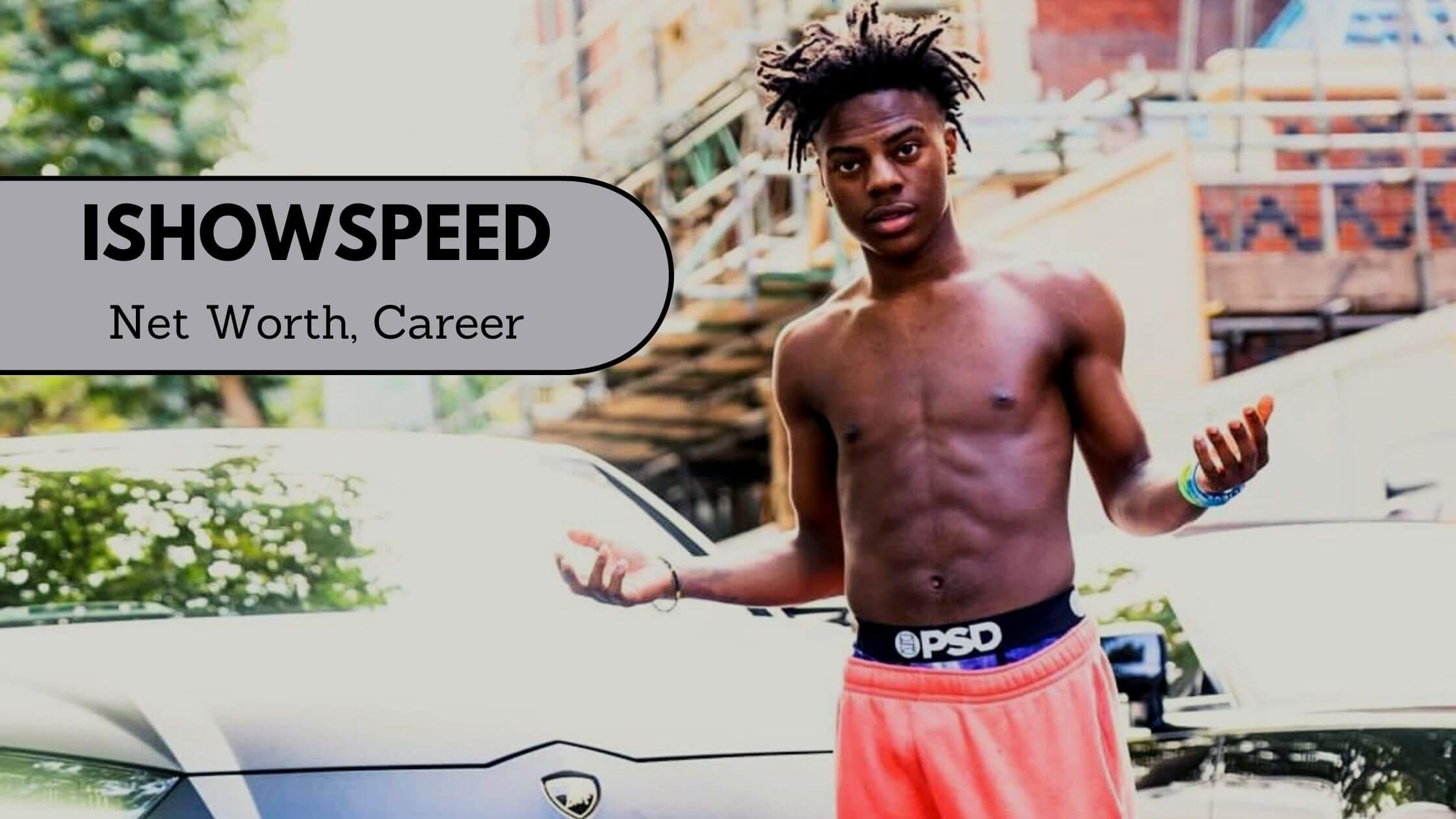 The eccentric Youtube teenage sensation and social media influencer Darren Watkins Jr., more popularly known as IShowSpeed has now become a global icon for video game streaming and commentary.
His hilarious antics and cartoonish reactions have drawn fans from all over the world with more than 15 million subscribers and close to 8 million followers on Youtube and Instagram respectively.
Naturally, fans are curious about his lifestyle and career and want to know his estimated net worth at the beginning of 2023.
About IShowSpeed
Speed's main source of income should be from his YouTube channel which gets accrued earnings from AdSense and he should also receive a decent fee from sponsorships and other donations made by his viewers on the live streams.
As he has revealed himself in Q and A's, Speed can make anywhere between $80-$200 based on the duration of his live streams. AdSense revenues may amount to $16,000 per month on average according to reports from Social Blade.
Net Worth Spot has reported that IShowSpeed can earn up to $1.11 million per year if he averages at least 8.4 million views every month.
However, the likeliest of the many reports to be true may be the $200,000 per year earnings from YouTube alone without adding sponsorship fees, and any others. According to exactnetworth.com, Speed's net worth is $1.5 million.
Darren Watkins began streaming video games in 2019 and the lockdowns helped him chart his course to fame as more people took to games and game commentary during the period.
His violent outbursts become viral on social media platforms like Tik Tok and began heavily influencing the meme culture with his responses and dramatic expressions being extremely memorable.
He began streaming on YouTube after his friend encouraged him to start as he was also streaming then. He had a passion for gaming since childhood and his first videos were of playing the game NBA 2K18 which did not gain much traction.
It was when IShowSpeed started streaming FIFA games (soccer video game) that he quickly went viral for misspelling player names and hilarious reactions while losing his cool during the games.
Fanboy Of C. Ronaldo
His excessive fanboyism toward footballer C. Ronaldo and pronouncing his iconic "Sui!" celebration (and butchering the pronunciation) shot him to international fame as his memes become viral at the same time.
Fans can't wait till Speed gets the chance to meet his idol Ronaldo in person now as he has been unsuccessful in several previous attempts.
He live-streamed the 2022 World Cup football matches from the stadiums and was present at the PSG vs Riyadh XI friendly match in Saudi Arabia to catch the Messi V Ronaldo "last dance". His live reactions from the matches are viewed by millions.
Read More: What Actually Killed Leslie Jordan? Cause Of Death Revealed
Speed has come under fire for some of his banter online one of which has resulted in him getting banned from streaming on Twitch for playing Valorant.
His response to Ash Kash "Who gonna stop me?" when she said no to Speeds' questions about whether she would reproduce with him if they were the only two people on Earth, was interpreted as a Rape Threat. He went on to sexually harass Kash and slurred her on the Discord server.
He came under flak for a gross racist exchange he had with a Chinese fan at the World Cup where he repeatedly tried to talk in Japanese even when he was correcting him about his country of origin.
The 17-year-old maintains that it was not his intention to sound racist and that he was sorry it came out that way. The 17-year-old YouTuber is still very young and shouldn't be held accountable for his lack of emotional maturity.