Reed Hastings's Net worth: Who Is He?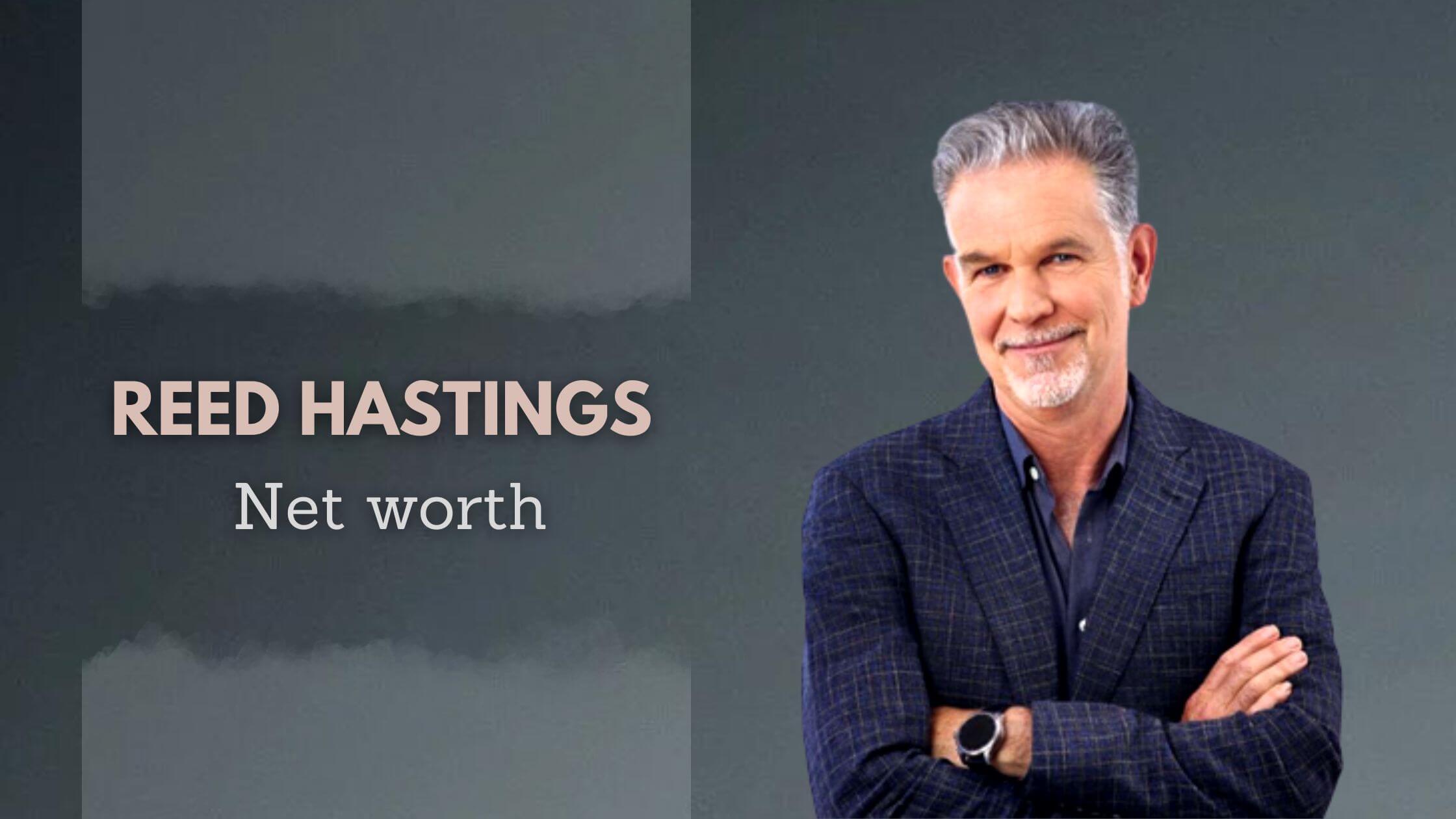 Wilmot Reed Hastings Jr. would be an unfamiliar name among the masses but what he owns has been an inexorable element in the life of people regardless of which age group they belong to.
Reed Hastings is an American billionaire businessman and the co-founder, chairman, and former co-chief executive officer (CEO) of Netflix.
He is part of a number of boards and non-profit organizations and is also a former member of the California State Board of Education.
Hastings was born on October 8, 1960, in Boston, Massachusetts. His father was an attorney for the Department of Health, Education, and Welfare in the Nixon administration, and his mother was a Boston debutante from a Social Register family.
His Net Worth
The 62-year-old ex-CEO of Netflix owns a net worth of $3.3 Billion as of January 2023.
The American subscription video-on-demand over-the-top streaming service and production company was founded in 1997.
It offers television shows and films along with a myriad of original content with 222 million subscribers worldwide.
It initially worked as a DVD subscription service and by 2007, it started streaming content and is now identified as an original online streaming service.
With the discovery of Netflix, Hastings renovated Hollywood and even brought a new phase for cinema worldwide. As of the reports, every employee of this streaming service generates an average of $2.6 million in annual revenue.
Which in short, is three themes more than what is produced in Google. And it is because of this, they believe that Netflix grew from a company that once sent out DVD rentals to 20 million subscribers to an unbelievable 222 million subscribers across 190 countries.
As of January 27, 2022, their estimated net worth of Hastings was $1.67 billion. Also, he owned over 51,440 units of Netflix stock worth over $1,627,903,833. Apart from this, he even makes $38,577,100 being the Chairman of the Board, President, and Chief Executive Officer at Netflix.
Recently, on Thursday, it was announced that Hastings is stepping down from his role as CEO and rather he'll remain as the company's Chairman.
In July 2020, Ted Sarandos was promoted to Co-CEO alongside Hastings and he'll remain in his position. Greg Peters, previously chief operating officer, will undertake the post of Hastings as the co-CEO. Also, he will join the company's board.
In a statement released by Sarandos, he expressed his gratitude for the ex-CEO and thanked him for his foresighted supervision, mentorship and fellowship over the last 20 years.
He added that they've learned a lot from scholarly rigor, honesty, and willingness to take big bets. Also, they told that they are looking forward to working with him throughout the years ahead.
On Thursday, Hastings tweeted that he is planning to remain as an executive chairman of the company for the coming years.
The captain of the streaming giant is stepping down from the responsibilities after trying out all that he could in order to boost the subscribers and recover all that he lost when the business faced a loss lately in 2022.
In a blog post by the current chairman of Netflix, he opened up that the past two and a half years were more like a baptism by fire,' as the world faced the global pandemic and the company had its own challenges within the business.
His Personal Life
Hastings was married to Patricia Ann Quillin and shares two children and currently lives in Santa Cruz, California. He together with his wife donated $30 million to GAVI to support COVAX COVID-19 vaccine initiative in the year 2022.
Read More: How Did David Crosby Die? His Family, And Other Personal Details
And in March 2022, he donated $1 million to Razom, a Ukrainian nonprofit organization that delivers emergency supplies and medical equipment to treat the victims of the war.
Hastings commented that the decision of restructuring the administration was a part of a succession plan that he'd been thinking about for a long while.
And when declaring his move to step down from the position, he pointed out to other company founders including Bill Gates and Jeff Bezos who stepped down into the role of chairman from being the CEO in order to pass down the baton to others.
Shone Palmer
I've been writing about LGBTQ issues for more than a decade as a journalist and content writer. I write about things that you care about. LGBTQ+ issues and intersectional topics, such as harmful stories about gender, sexuality, and other identities on the margins of society, I also write about mental health, social justice, and other things. I identify as queer, I'm asexual, I have HIV, and I just became a parent.