Why Regé-Jean Is So Handsome? Career, Early Life, And Lifestyle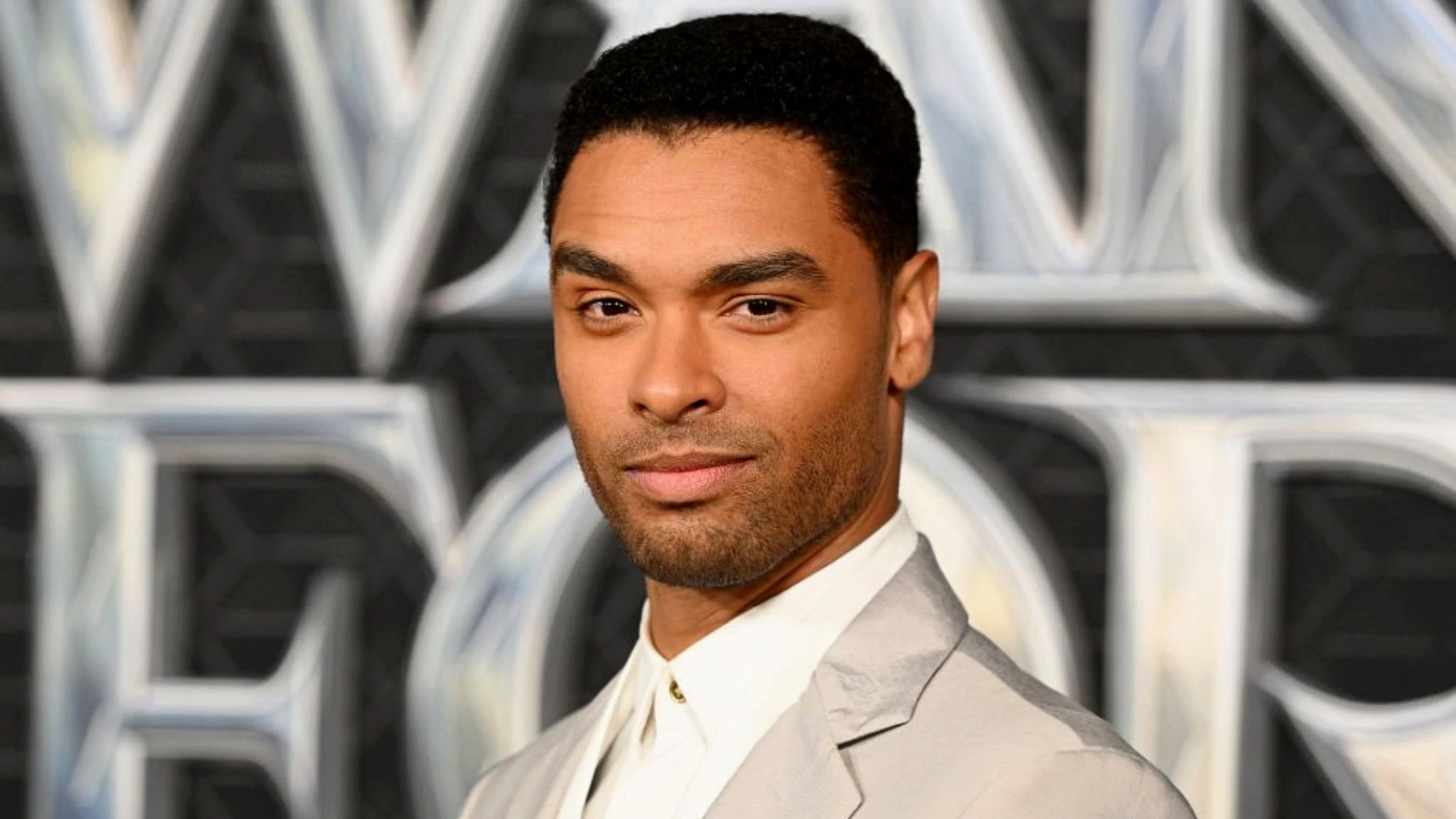 Finding the most attractive and handsome person is always difficult. It will be more depending on someone's personal choice or preference. Logically saying it became a relentless difficult process varying according to the person.
If it is based on science? It sounds good. People strongly believe in science with its proof mechanism.
According to some research, Rege-Jean Page has considered the most handsome man in the world. A cosmetic surgeon has used some facial mapping techniques and finds out the world's most handsome man.
Rege-Jean Page Is The Most Handsome Man In The World According To Science
Following the statement from some reliable sources, people are searching on the internet to know the reality and the criteria to consider the most handsome man in the world.
Dr. Julian De Silva a British plastic surgeon has alleged Bridgerton star, Rege-Jean Page is the world's most handsome man by using the Greek Golden Ratio of Beauty Phi. He has found that Rege-Jean's face is 93.65% clear and completely meets the criteria of the Greek Golden Ratio of Beauty.
This computer mapping technology has mostly used while planning surgery. And it is only used for measuring the physical perfection of one.
Chris Hemsworth, Harry Styles, and Michael B Jordan also competed with Rege-Jean Page. Chris Hemsworth scored 93.53, Michael B Jordan scored 93.46 and Harry Styles scored 92.3.
The Greek Golden Ratio of Beauty Phi analyzes the harmony of one's face to know how attractive they are with a rough ratio of 1.618.
Dr. Silvan described Rege as having a beautiful face, and his brown eyes are more attractive. Most of the scores are depending on his eyes. Its positioning, spacing, and shape are well-analyzed. Specifications of his lips also contributed to his beauty. The lowest score he got was while considering his nose. Its length and width are cross-checked. 
Apart from his win as the most handsome man in the world people also searched about his career early life and lifestyle. As per some authentic sources here is everything about the most attractive man in the world.
More About Bridgerton Star Rege-Jean Page
Rege-Jean Page is best known for his role in Netflix's hit series Bridgerton as the Duke of Hastings, called Simon Bassets.
Rege was born on 27 April 1988 in London and now he is 35 years old. 
Rege is not much talkative about his personal life so his relationships are not popular. But speculations spread around about his relationship with Actress Antonia Thomas in 2016.
It strengthens by their appearance of them on red carpets and events. Later both of them came with a clarification that they were just friends. 
As per the reports, Rege is dating Emily Brown. Rumors spread around both of them spotted events together. Brown is completely far away from Rege in all cases. The couple deals with different professions. Brown is a copywriter for different brands like Nike, Uber, etc… And she is also a part-time soccer player. Further details about Brown are not provided. She is not much active on social media.
| | |
| --- | --- |
| Full Name | Regé-Jean Page |
| Profession | Actor |
| Residence | Born in  London |
| Date of Birth | 27 April 1988 |
| Age | 35 Years Old |
| Gender | Male |
| Height | 5 feet 11 inches (1.8 m) |
| Weight | 75 kg (165 lbs) |
| Nationality | British, Zimbabwean |
| Martial Status | Unmarried |
| Relationship Status | In Relation with Emily Brown |
| Education | Graduate |
| Net Worth | $1.5 million |
Rege-Jean Page Net Worth
According to some reliable sources, Rege's net worth is estimated approximately at around $1.5 million. The main source of his income is the film industry. His entry into the film at an early age also contributed to his net worth.
>Related: Top 10 Most Handsome Men In The World 
Top ten Most attractive men in the world
1 – Rege-Jean Page – 93.65%
2 – Chris Hemsworth – 93.53%
3 – Michael B Jordan – 93.46%
4 – Harry Styles – 92.30%
5 – Jude Bellingham – 92.22%
6 – Robert Pattison – 92.15%
7 – Chris Evans – 91.92%
8 – George Clooney – 89.91%
9 – Henry Golding – 87.98%
10 – Dwayne Johnson – 86.07%