As A Result Of Suspicions Of Rigging: Miss Universe R'bonney Gabriel Crowns A New Miss USA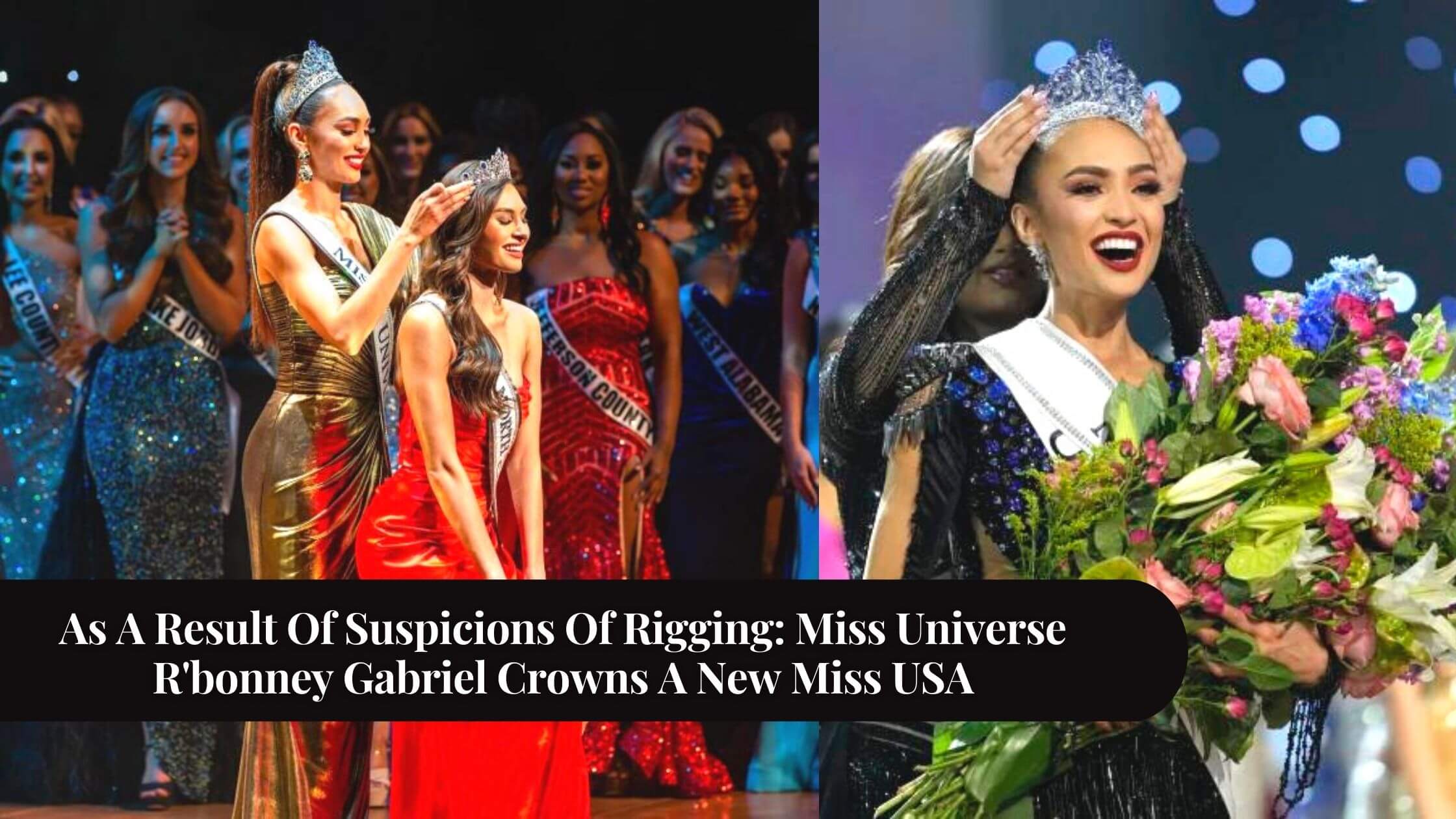 The runner-up of the 2022 Miss USA pageant Morgan Romano is now crowned Miss USA by the winner who went on to win Miss Universe – R'Bonney Gabriel, who was facing severe rigging allegations.
Morgan Romano was ceremoniously crowned as Miss USA during the preliminary competition of Miss Alabama Teen USA and Miss Alabama USA 2023 being held at Auburn University last weekend.
The title of Miss USA was handed over to Romano by the initial winner R'Bonney Gabriel herself, who won the Miss Universe title a couple of weeks ago on January 14th.
Morgan Romano, the reigning Miss North Carolina, is a chemical engineer and graduate of the University of South Carolina who welcomed the title with gratitude and celebrated the achievement with her friends and family.
Controversies Surrounding The Miss Universe Winner
R'Bonney Gabriel who initially won the Miss USA pageant in October 2022 was immediately faced with heavy criticism for rigging allegations as many contestants were seen walking off the stage instead of rushing to congratulate her.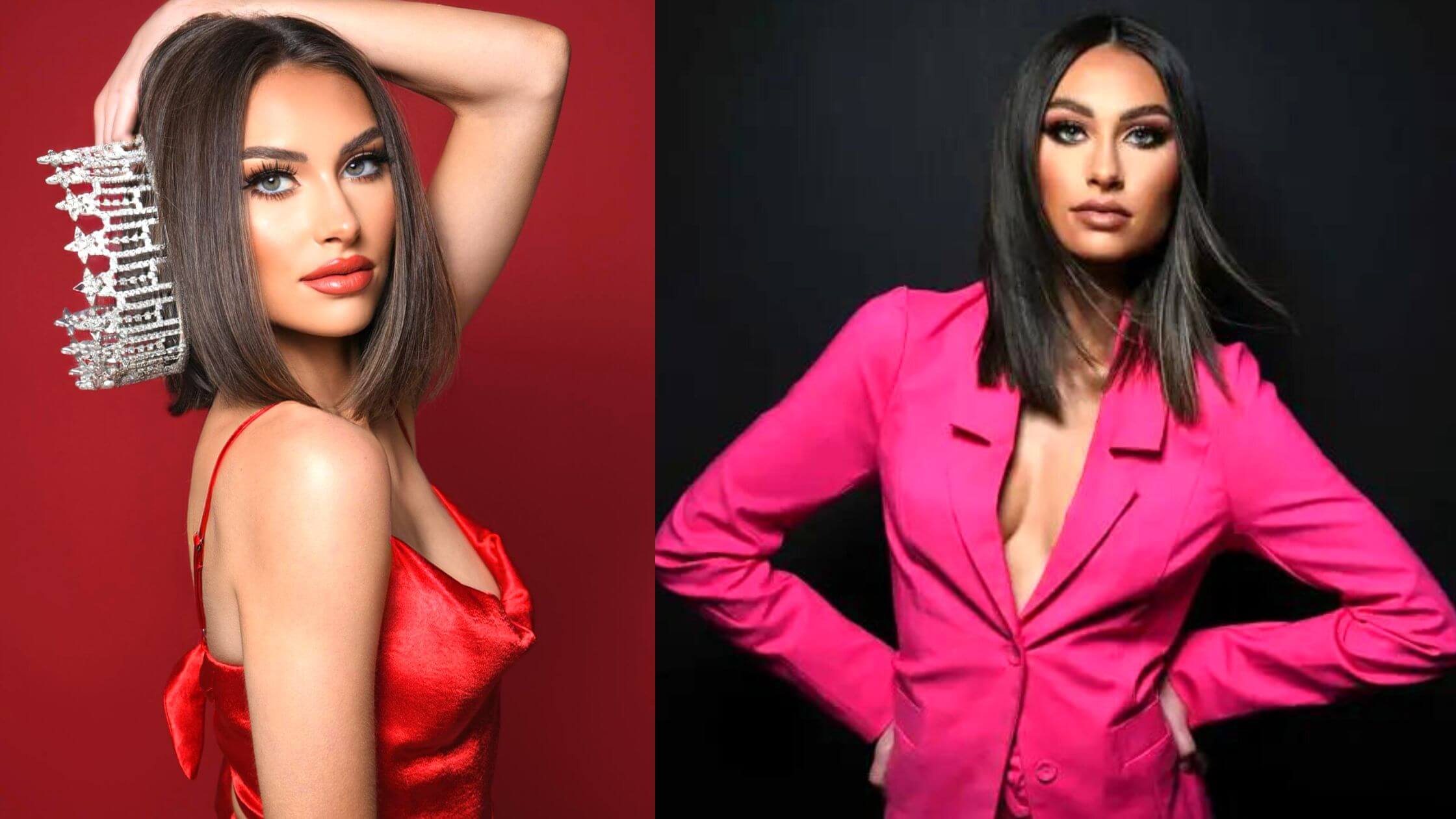 As Insider reported, some contestants even claimed that the Miss USA organization either rigged the competition or heavily favored the Miss Texas winner stating conflicts of interest between her and the sponsors of Miss USA.
According to Miss Missouri Mikala McGhee, many girls felt like it was planned from the beginning by the organization to make R'Bonney win no matter who else was competing.
Gabriel faced similar problems after winning the Miss Universe pageant as well as Venezuelan President Nicolás Maduro said on Twitter that the title was stolen from his country's representative Amanda Dudamel, who was the first runner-up.
Some of the people who spoke out in defense of Gabriela include one of the judges for the Miss Universe pageant, Emily Austin, who said that President Maduro's criticisms were hypocritical as they came from an illegitimate president who cheated his way there.
Austin added that the former Miss USA was not her initial choice to win as she was supporting another contestant and that Gabriel was still very well deserving of the win. She quipped at the end that the President has bigger problems to deal with than Miss Universe.
The Chief Executive of the Miss Universe Organization Amy Emmerich also came out in support of Gabriel's victory for both the Miss USA and Miss Universe pageants.
She termed the allegations of the competitions being rigged as false and that those who suspect that JKN Global Group owns both Miss Universe and Miss USA aren't familiar with the history of the organizations.
She added that their processes for selection and results are verified by one of the top 4 accounting firms in the United States.
R'Bonney Gabriel is a 28-year-old passionate fashion designer, model, and sewing instructor who prioritizes environmental safety in her work.
She became the first Filipino-American to win Miss USA and later went on to win the Miss Universe pageant ahead of 84 women from all around the world which was held in New Orleans, Lousiana.
She claims to teach sewing classes to women survivors of human trafficking and domestic abuse.
After winning the Miss Universe title on January 14th, she addressed the prevailing allegations as a huge distraction for her.
Speaking to Insider Gabriela has said that one of the hardest parts was the feeling that she didn't have a voice at times as Miss USA to stand up for herself and say the allegations were false.
Although it was a frustrating ordeal, Gabriel wanted to compose herself and show that you can push back from adversity with grace.
Ammy Emmerich who came out in support of Gabriel called her a strong and dedicated contestant and the rightful Miss Universe.
She also said that she hopes to see the same attention being focused on her for her non-profit work as well.
Shone Palmer
I've been writing about LGBTQ issues for more than a decade as a journalist and content writer. I write about things that you care about. LGBTQ+ issues and intersectional topics, such as harmful stories about gender, sexuality, and other identities on the margins of society, I also write about mental health, social justice, and other things. I identify as queer, I'm asexual, I have HIV, and I just became a parent.