Song Joong Ki Revealed His Marriage: He Is Going To Be A Father Soon!
On January 30, 2023, South Korean actor and the 'Descendants of the Sun' fame, Song Joong-ki surprised his fans, Ki Aile by announcing his marriage to his girlfriend, Katy Louise Saunders. The news was disclosed through a personal letter that the actor posted on his fan cafe.
The 'Vincenzo' star always managed to steal the hearts of fans through his charming appearance and cute acting skills. But, a few months back, K-media was going crazy over the news that he is dating some British girl and was surprised that someone managed to conquer his heart after the actor's divorce from ex-wife and actress, Song Hye-Kyo.
Song Joong Ki Disclosed His Marriage And Wife's Pregnancy Through Fan Letter
The star managed to keep the relationship private until he was ready to introduce her to his fans, Ki Aile, and the rest of the world. Fans had many speculations regarding the mystery girl whom the actor has been dating for a while. But since no hint regarding the girl or their dating was unveiled to the media, fans couldn't get to a conclusion any sooner until he himself disclosed his love to the world.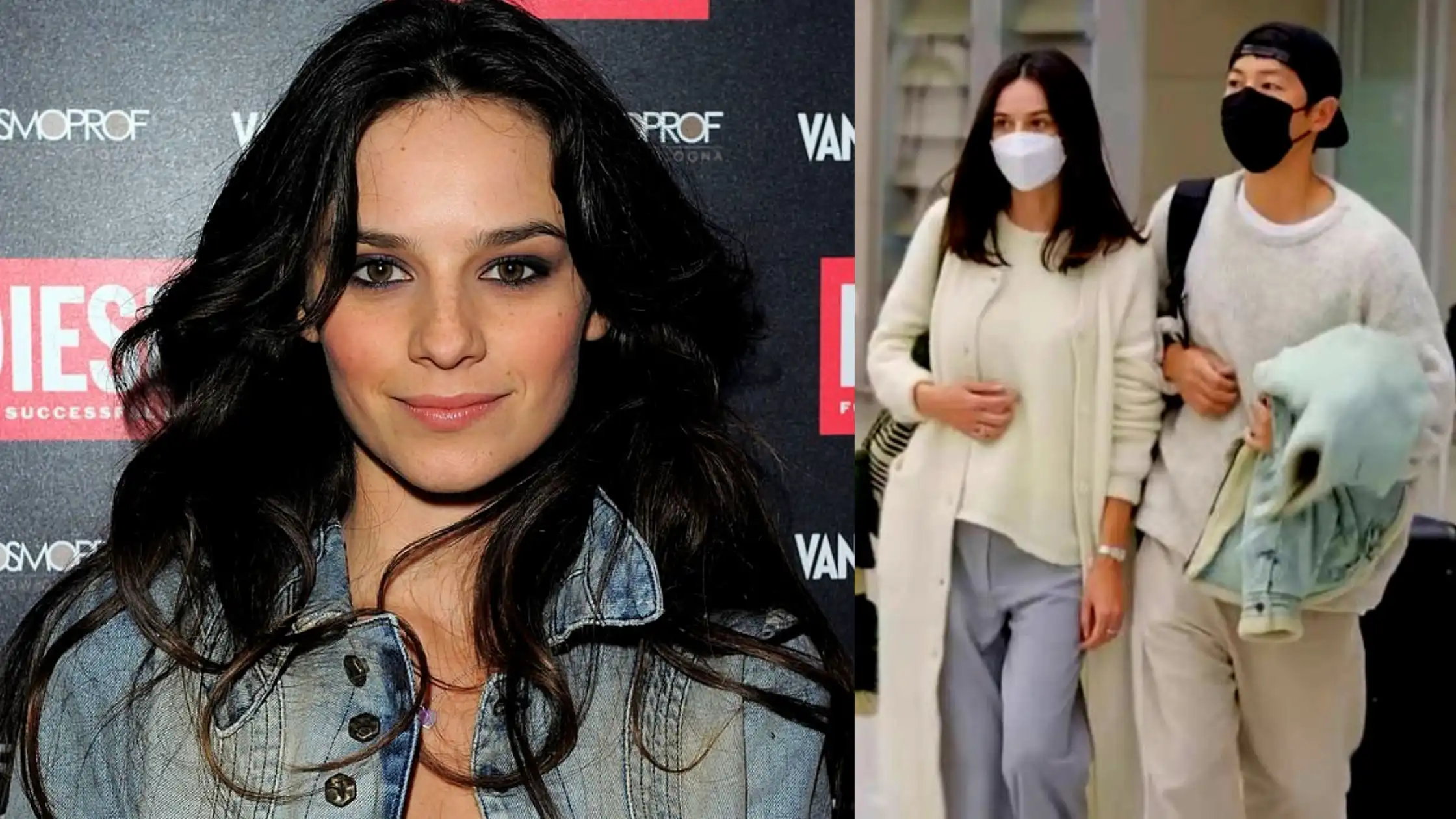 In the personal letter, the 'A Werewolf Boy' fame disclosed his second marriage with his girlfriend, Katy. and to make the news even sweeter he revealed that the newlywed is expecting their first baby together.
The fan letter started with the actor introducing himself and displaying the reason for such a letter at this time. He said that he made sure to keep the promise that he'd given to the love of his life which he considers more valuable than anything he owns.
He opened up that he promised to continue his life together with Katy Louise Saunders whom he declares as the greatest support he had so far. Joong Ki added that Katy was someone with whom he spent valuable time and even stated that they both cherish their moments together. 
According to the letter, the actor expresses that Katy is a kind-hearted woman who lived her life with at most passion. He also states that she is an amazing person and he admires her a lot. And even added that it is because of her, he is now a better person and is very grateful to her for making him the one he is today. 
After speaking about the love of his life, the actor made the biggest announcement about the newlyweds who are soon going to be parents. He noted that the duo always wished of creating a family together and have taken huge efforts in keeping each other's promises to the truth. They are so happy to be a new mom and dad and are at the peak of happiness with the arrival of the little one.
As the couple shares great trust, love, and respect for each other, he informs the world that the duo has returned back after registering their marriage as they are all set to begin their new life as husband and wife alongside to-be mom & dad.
He vowed that the duo will lead a beautiful life together aiming in the same direction. He even utilized the opportunity to show his gratitude towards his fans for respecting his privacy and showering their love and prayers for the actor.
Joong Ki added that Ki Aile was one of his greatest strengths throughout his career as an actor. He promised them that he'll improve in the coming years and won't make them down as an actor and will also become a good human being as he is getting more responsibilities than in the past. 
'The Innocent Man' actor concluded the letter by wishing his fans a happier and healthier year ahead and even remembered to ask them to stay healthy until the day they both could meet in person. 
Also Read: The Presence Of Cha Eun Woo And Sehun Illuminates The Dior's Men Fall 2023 
Lately, on 26 December 2022, K-media was on fire when Joong-Ki's agency, HighZium Studio, released a statement regarding the confirmation of the actor's dating life. The agency confirmed that Joong-ki is meeting a woman with good feelings.
Also, they even asked the fans to remain calm and provide the actor his privacy until they get to meet the couple in the near future. 
Prior to his marriage with Katy Louise Saunders, the actor married his Descendants of the Sun co-star Song Hye-Kyo in 2017 which later ended in divorce in 2019.
Shone Palmer
I've been writing about LGBTQ issues for more than a decade as a journalist and content writer. I write about things that you care about. LGBTQ+ issues and intersectional topics, such as harmful stories about gender, sexuality, and other identities on the margins of society, I also write about mental health, social justice, and other things. I identify as queer, I'm asexual, I have HIV, and I just became a parent.