Tom Brady Retiring From His Legendary 23-Year NFL Career: He Just Wants To Be A Great Dad, Not Dating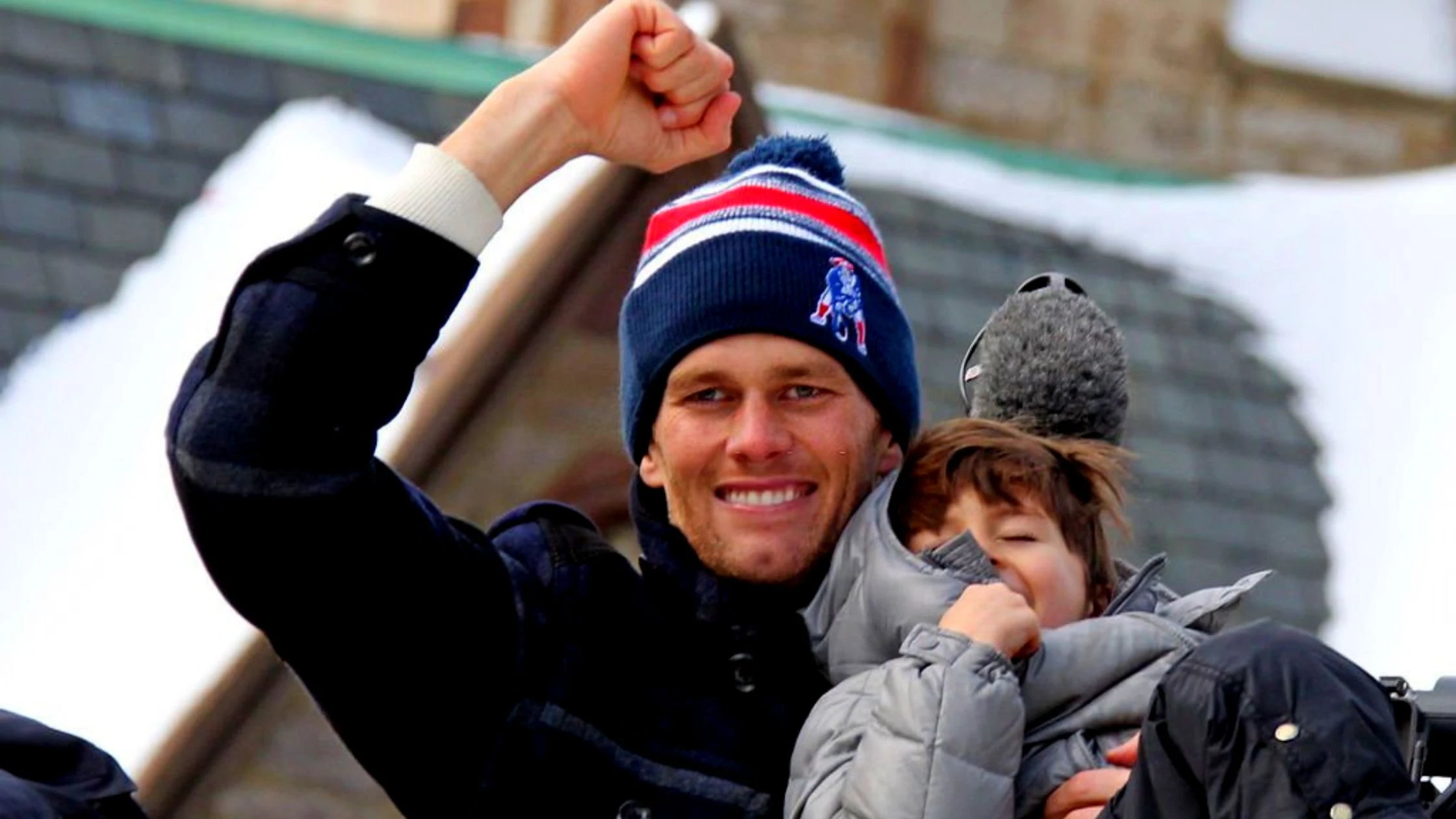 The former American football quarterback, Tom Brady retired from the NFL after 23 seasons. He announced his retirement as "for good" and wishes to utilize the time for being a great father to his kids.
Brady announced his second retirement on Wednesday, February 1, 2023, through his social media and stated that he wouldn't change a thing about his career. The announcement was made exactly a year to the day of his initial retirement.
He posted a short heartfelt video message from the shores of some beach. The 45-year-old dad of three utilized the opportunity to thank all those people who had a huge influence on his legendary 23-year NFL career.
After his initial retirement announcement in February 2022, he changed his mind within 40 days and returned to the game with the Tampa Bay Buccaneers.
But the player confirms that this time, there will be no going back even though hundreds of millions of dollars are waiting for him from his new job at Fox Sports.
Following his retirement from games, he is all set to join Fox Sports as the lead color commentator for the NFL broadcasts.
Tom Brady Is Planning To Be A Good Father To His Kids
The football quarterback wishes to enjoy his retirement from football to the most focusing more on something else. This time, he confirmed that he has no plans for dating but rather some sources of the player explained that he's going to spend the next few months just being a good dad to his kids.
The source even added that Brady is such a devoted dad who finds time just to spend time with them and watch them grow. And with this retirement, the source said that he is planning to spend more quality time with them.
Earlier, in October 2022, the player and then wife, Brazilian model Gisele Bündchen announced their separation through social media after thirteen years of marriage.
The couple shares two children, a son, and a daughter, and he is the father to a 16-year-old son, John Edward Thomas Moynahan from his previous relationship with actress Bridget Moynahan.
The father of three is not only a football GOAT but rather is a great dad who even finds time to fly back every week just to watch his son play. His eldest son plays high school football and has taken the path of his father.
After the retirement, it was informed that the player is planning to stay in Miami for the kids. And recently, he was spotted alone taking his children back from school.
The sources close to the player confirmed that the player hasn't dated anyone so far after his split from his ex-wife, Gisele Bündchen. All that he wants now is a life out of games that he can enjoy and reminisce till his death.
Brady is not only a player but instead is an entrepreneur who owns numerous companies including TB12, Autograph, and Brady Brand. He finds time to manage all these now as he is free from the busy player schedules.
>Related: Tom Brady Net Worth- Fortune Earned In His NFL Career, Bio, Personal Life, And More
As a player who had 23 years of experience in this field, he received a huge deal with Fox Sports which is reportedly worth $375 million over the next 10 years. But as of now, he is not rushing into it as he needs time to make memories with his kids.
According to the sources, it is informed that he won't take up the job for several months as he wishes to have some rest for himself.
ESPN's Jeff Darlington stated that the 45-year-old player informed his team, Buccaneers, about his retirement decision on Wednesday before making it official through his social media account.
The team tweeted a post showing their gratitude and appreciation towards the player with the hashtag, #ThankYouTom.
The Glazer family, the owner of Buccaneers, commented that Brady has set an outstanding standard that helped them promote their entire organization to new heights. They even added that Brady even created some of the most iconic moments in their history.
After making his retirement official, the player's ex-wife and Brazilian model Gisele Bündchen commented below the video he posted wishing him wonderful things in this new chapter of his life.
Shone Palmer
I've been writing about LGBTQ issues for more than a decade as a journalist and content writer. I write about things that you care about. LGBTQ+ issues and intersectional topics, such as harmful stories about gender, sexuality, and other identities on the margins of society, I also write about mental health, social justice, and other things. I identify as queer, I'm asexual, I have HIV, and I just became a parent.