Alicia Silverstone Is Back As Cher In New 'Clueless' Super Bowl Ad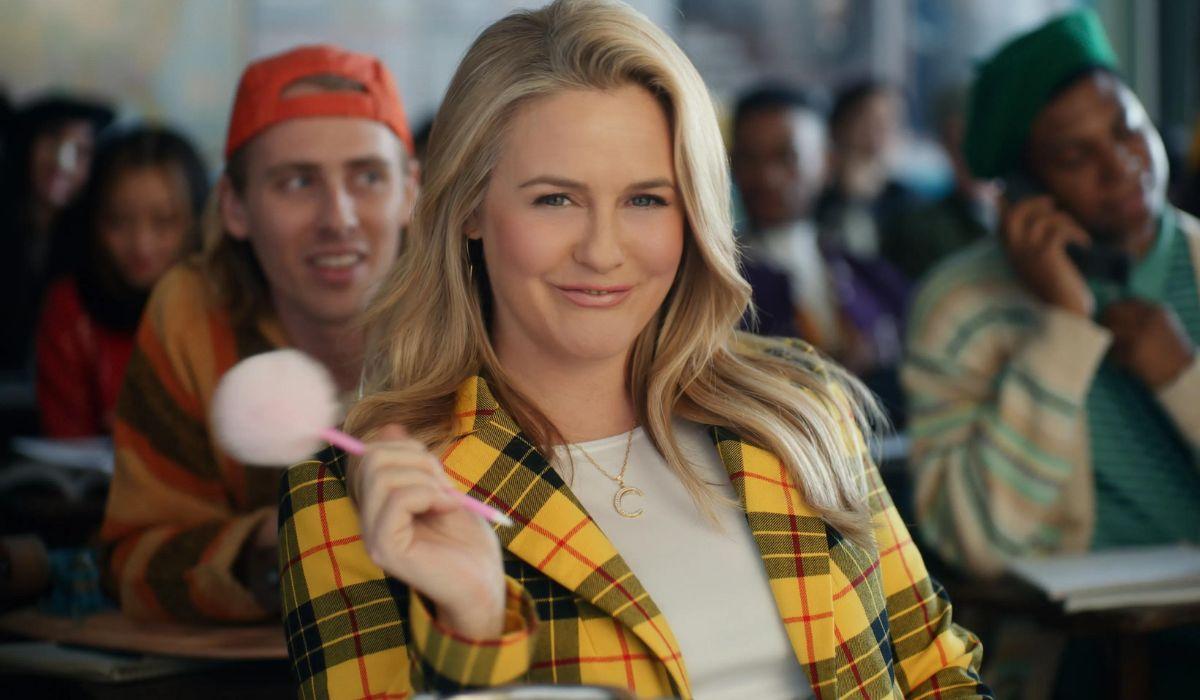 Alicia Silverstone, the phenomenal actress in the entertainment industry is back with a bang that revives her much-acknowledged classic role as Cher Horowitz. After indeed a long gap of missing Alicia Silverstone in her cult classic role, she has come with her passionate role in the fun Clueless-themed full Super Bowl ad for Rakuten.
Alicia Silverstone Returns As Clueless In Super Bowl Ad
Alicia Silverstone is back to her highly remarkable classic role as Cher Horowitz, and alongside her, Elisa Donovan has also reprised her role as Amber Mariens respectively, in a new interesting advertisement for Rakuten.
The company released this nuanced advertisement on Monday ahead of its run during the upcoming Super Bowl. As usual, the astounding American actress is thrilled to bits to come back to her highly accomplished role with her stupendous looks infectious smile with fashion obsession.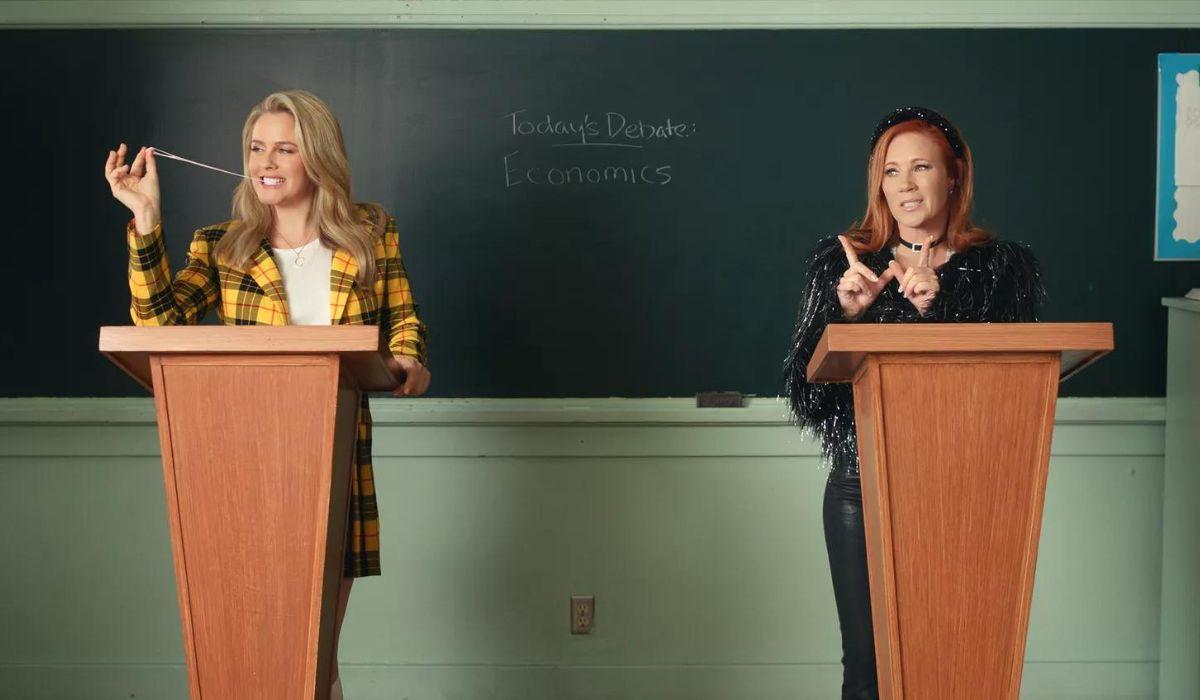 The whole credit for this new riveting ad is for its gleaming fashion sense, thanks to Mona May, and especially for the costume designer Amy Heckerling. The courtesy of these two eminent pillars of strength is the main factor that attracts this new advertisement.
When we see a celebrity decked up in a plaid outfit, the first and foremost thing that comes to our mind is the name of this massive Cher Enterprise. Other than Alicia Silverstone and Elisa Donovan, Harry styles, Olivia Rodrigo, and Beyonce are the prominent Cher interpreters that go on with the long list.
The predominant factor of this advertisement which happened after twenty-seven years is that Cher and Amber are back into their rivalry. In the ad, they tried a different method to make their point that not much has changed since their mid 90's debate days.
So in order to make that point, both of the beautiful actresses appeared at the front of a high school class at their respective podiums and rapidly trade poignant and accurate words about the benefits of using the product Rakuten to get cash back while online shopping.
Alicia Silverstone's look in a plaid outfit with a Yellow hue really made her even more stunning and the actress has previously tried yellow colors in social media by recreating some shots from movies and also in her 2019 performance on Lip-sync-battle. So 'Clueless' has now taken a monopoly stand when it comes to yellow color.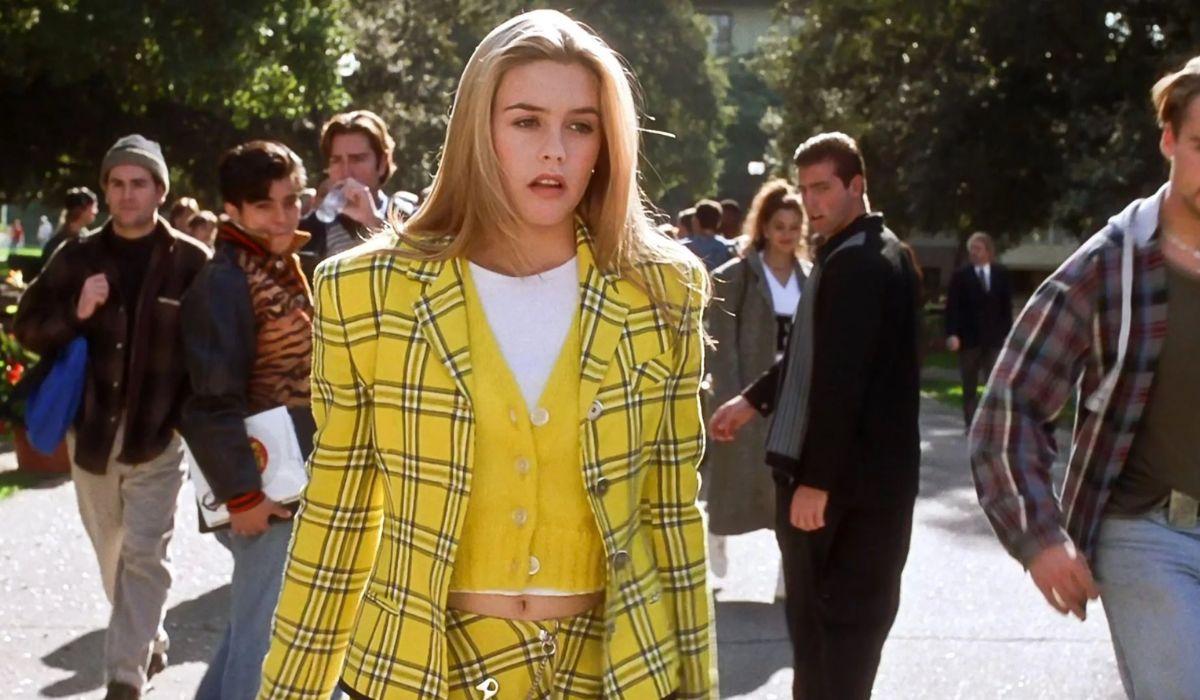 So now, Alicia Silverstone has revived her astounding role in 'Clueless', and her unique and iconic vibrant yellow plaid outfit is suited for the Super Bowl Commercial for Rakuten, a riveting and nuanced shopping platform.
Alicia Silverstone exclaims in the ad that "I used to be pretty clueless about shopping, among other things. Like when I heard I could save while getting cash back with Rakuten. I was like, as If, but then I was like, Ugh, why didn't I do this sooner?"
Laster the resounding actress ends the advertisement by stretching her gum from her mouth, as the iconic way Cher does in the movie, at the end of her first classroom debate with Amber, and naughtily winking at the camera. So Alicia's iconic gum stretching really made the entire shoot of the ad even more hilarious and embarked on a memory lane for Cher and Amber.
Alicia Silverstone is the most beautiful actress who swoons into the lives of her audience with her role as Cher Horowitz in the teen comedy film Clueless, in 1995.
It was Christiano Siriano who is the brain behind this stupendous attire and he designed an updated yellow plaid look and also, he designed the other three attires drawing inspiration from his upcoming runway show.
Christiano Siriano said: "Any young fashion designer watching "clueless", you kinda fall in love with fashion. Now, Alicia is one of my best friends". It was back in seven years that the highly talented designer met the actress for the first time and he invited this young lady to a fashion show.
Alicia Silverstone was profoundly intrigued by the way Christiano approached fashion. She was astonished to learn that he donated the money to animal charities and he does not use wool, fur, and leather.
Also Check: Martin Lawrence And Will Smith Are Formally Making A Comeback As 'Bad Boys'