All About Melissa Gorga: Net Worth, Wedding, Kids, And Personal Life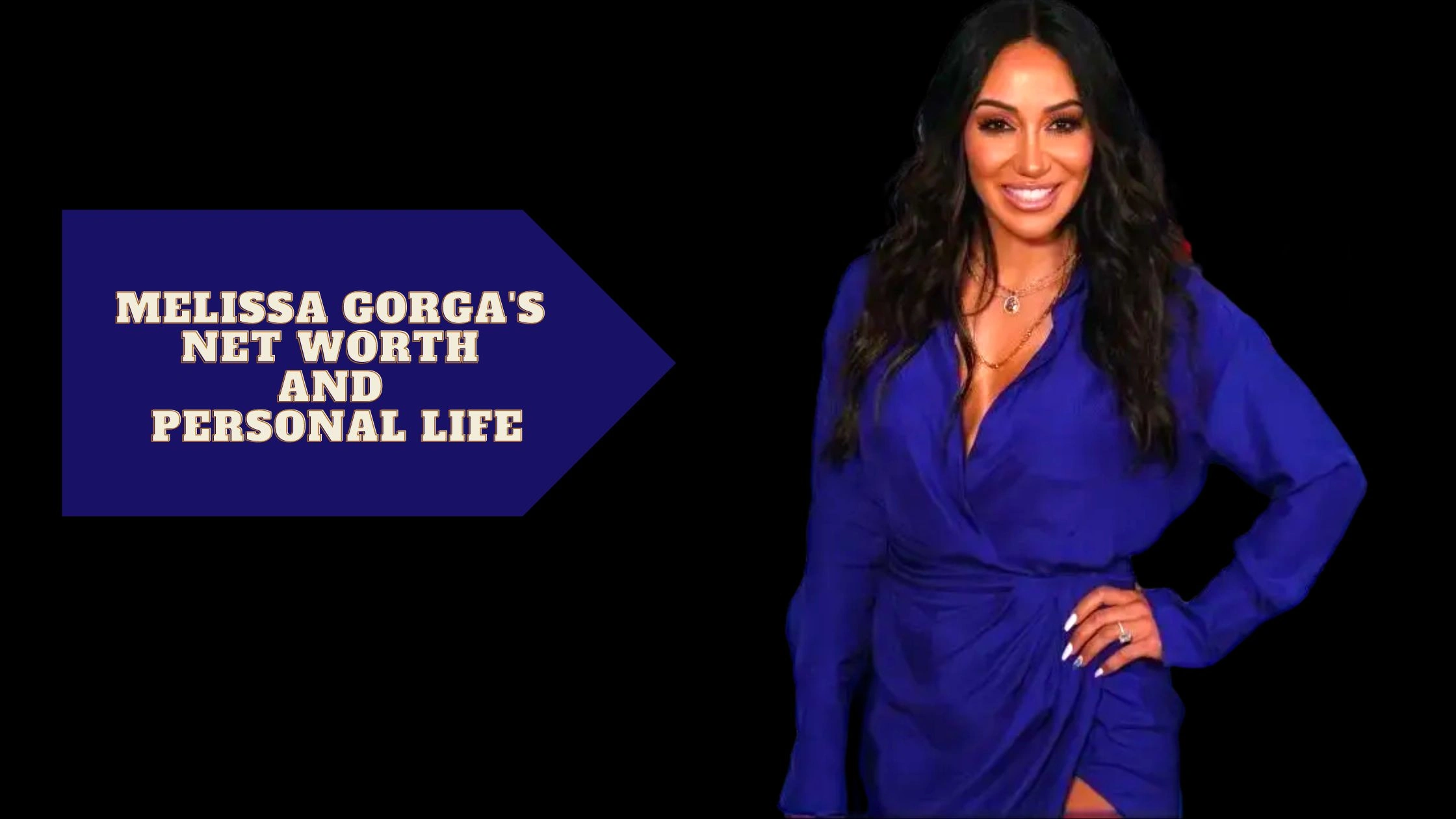 American television personality and author Melissa Ann Gorga was one of the central cast members of Bravo's 2011 reality television series, The Real Housewives of New Jersey.
The 43-year-old television reality series alum is also a designer and businesswoman who owned a jewelry and clothing line of her own and even opened a restaurant in East Hanover, New Jersey in early 2017.
The RHONJ alum was born in Toms River, New Jersey, U.S. on 21 March 1979. She appeared in a set of magazine covers and has gained huge popularity within this time. Also, she has even appeared in pictorials for Paper and Us Weekly.
Net Worth And Personal Life
The 2011 Season of RHONJ witnessed numerous issues and complications among the contestants. These issues include some complex marital relationships. But this was not the same for Gorga.
She married Giuseppe "Joe" Gorga in 2004 and rose to fame with her hard work and courage to take up risks even though she faced many setbacks. Here's all that you need to know about the 2011 cast of Real Housewives of New Jersey and her net worth.
As of the latest estimates, it is believed that Melissa owns a net worth of $3 million which she shares with her husband, Joe Gorga who is a real estate developer. Joe is also the brother of a fellow cast member, Teresa Giudice.
The couple shares three children and lives in Montville, New Jersey. According to Bravo, Melissa is a fun-loving and sassy Italian from New Jersey. They illustrate her as a modern housewife who is interested in styling and fashion.
As the founder of the clothing boutique Envy by Melissa Gorga, she does sales both online and offline. The team even represents her as a brave housewife who is capable of balancing her family, friendship, and career equally by staying true to her own individuality in styling.
The young entrepreneur and RHONJ alum is of Italian descent and has attended New Jersey City University and lived in Bayonne, New Jersey, during her college days. Apart from her business expertise, she is also interested in arts and has proven her skills in writing and singing.
Her music career was known to the masses through her single "On Display" released on iTunes on August 13, 2011. The following year, the singer released two additional singles on iTunes namely 'How Many Times' and 'Rockstar' released in April 2012.
And by the end of the year, she released her fourth single, 'I Just Wanna' featuring hip hop singer Santino Noir. Later, in 2016, the singer opened up in a video that she is planning to take a hiatus from her musical career.
Also, she expressed through an interview that she is interested in pursuing a musical career later in the future but not now.
Although the television reality show star had success in her life, some financial crises hit the Gorga family over the years.
From a report released in 2012, it was believed that the star couples of RHONJ faced $2.5 million in debt from a bank, and other similar legal issues were also reported earlier in 2007.
It was said that the couple borrowed more than $2.25 million as they have to return money to numerous creditors.
Also Read: Lil Wayne: Net Worth, Personal Life, Career, Age, And Awards
Besides financial issues, the couple also had numerous legal issues and Joe, Melissa's husband, was sued a myriad of times as he was unable to pay his bills.
And from this case, it was declared that the couple was bragging about their wealth through the national reality show even though in reality they couldn't even afford to pay a simple bill worth $25,000.
Joe has been subjected to over 26 liens and civil court judgments in New Jersey alone and most of them were for small bills like that mentioned above.
In the middle of all these, the couple owned a $950,000 worth 9,100 square-foot home in Montville, New Jersey that had a movie theatre, library, gym, etc.
But as the financial crisis hit the family hard, they put the house on vent for around $3.8 million but since no one was interested in buying it for such a huge price they cut down the price by nearly a million dollars and the luxurious home was sold out for $2.5 million.
Later, they bought a million-dollar home in 2019, and by 2021, this home was also put for sale and was sold for $2.9 million.
Shone Palmer
I've been writing about LGBTQ issues for more than a decade as a journalist and content writer. I write about things that you care about. LGBTQ+ issues and intersectional topics, such as harmful stories about gender, sexuality, and other identities on the margins of society, I also write about mental health, social justice, and other things. I identify as queer, I'm asexual, I have HIV, and I just became a parent.