RHOC Star Slade Smiley's Son Grayson Passed Away At 22
The entertainment world is mourning the death of former RHOC star Slade Smiley's son Grayson. As per Smiley's close circles,  his son, 22,  was battling brain cancer for a long time. His death was confirmed on Sunday.  Michelle Arroyo, Smiley's ex-wife, revealed the news of their son's demise through Instagram.
Slade Smiley's Fiancee Also Share The Heart Breaking News In Social Media
According to this post, her son's demise was very much unexpected as last week he had Cerebrospinal Fluid drawn from his shunts and doctors had adjusted it. Even though they had some difficulty in dealing with his diarrhea, everything was going normally. 
Slade Smiley's fiancee and former RHOC cast Gretchen Rossi has also shared the tragic news of this death. Gretchen, who has a daughter named Skylar Gray with Slade, has expressed her deep-felt sorrows in the Instagram post. She posted several photos where Slade and Grayson can be seen having quality time together.
In one or two photos, both Slade and Gretchen can be seen along with Grayson. Gretchen has expressed grief and shock over the sudden demise of his fiance's son. According to her, Grayson Arroyo-Smiley was a special human being and a true warrior. She has described him as a 'true beacon of light and hope'.  Many of her fans have shared their condolences regarding the death of Grayson.
Michelle Arroyo has an Instagram account which is named 'lovemygray'. It consistently shared news and updates about her son's health. She has also created another site named 'Amazing gray' where the details of her son's condition were posted consistently.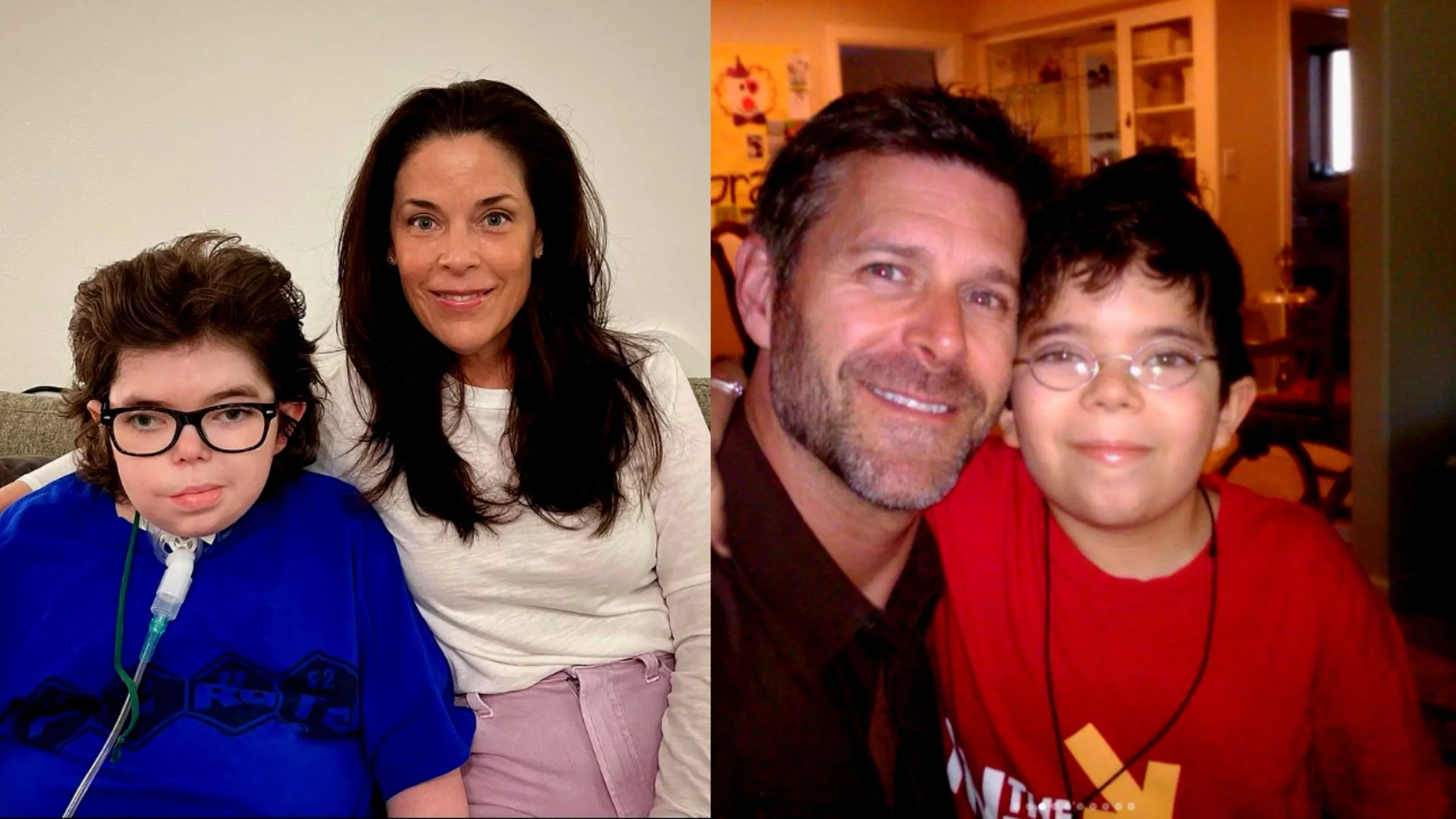 According to this website, Grayson was diagnosed with 'Diffuse Fibrillary Astrocytoma', a rare brain tumor. As per statistics, people who are confirmed with this condition only have a minimal chance of survival. 
Grayson was diagnosed with this condition in 2006. From there on, Arroyo posted about her son's health through this website and the Instagram handle. From these posts, one can understand that Grayson's health was always in an up-and-down movement and the family had to struggle a lot to deal with that.
But Slade and Arroyo had impeccable strength in handling the brain tumor of their son. They wanted to provide him with the best treatment in the world. Even though the death of their son was a sure thing, in their hearts they were hopeful that one day Grayson will come back to life, as a normal person.
Checkout More: Cristina Grimmie Cause Of Death: What Happened To Her?   
According to Arroyos, when his heart stopped suddenly,  she tried to perform chest compressions until the paramedics arrived and took over. Grayson was still breathing while he was being taken to the hospital.
But at the hospital, his heart again stopped. Arroyos shared in the post that she doesn't have all the answers to every question that might pop up now.  But the last few months which included fevers, low potassium, infections, etc had taken a toll on the health of her son.
She expressed that it is a very difficult time for her right now as processing her son's death will take a long time for healing. But Arroyos ends the post by sharing her optimism that even after his death, he will be happy in heaven. She hopes that he might be playing cards with Gramma and Trouble with Diane in heaven. 
Based on the statistics from the National Brain Tumor Society, around 700,000 people in the United States are suffering from a primary brain tumor condition. Also, 13,657 children are found to be living with this disease.
The tragic death of Slade Smiley's son has brought the attention of the world to this lethal condition known as 'Diffuse Fibrillary Astrocytomas'. These are some rare kinds of tumors. Being only 1.7% of the total brain tumor out there, its survival rate is also limited.