"Jared From Subway: Catching A Monster" Reveals Hidden Truths About Jared Forge
The upcoming docuseries is all set to unveil the dark side of America, one of the iconic faces featured in several Subway commercials. The docuseries, "Jared From Subway: Catching a Monster" – it will portray the journey and investigation process that leads to uncovering the true nature of Jared Fogle.
The docuseries will premiere on Discovery, or, ID on 6th March at 9 pm. The series can be streamed from Discovery+ on the same day.
Jared Fogle is an American Spokesperson, who became an iconic figure while working as a former spokesperson for Subway. He ran campaigns endorsing ‌subway sandwiches during the years 2000 to 2015. He was hired by Subway to advertise and pitch their iconic subway brand.
Before agreeing to be the face of Subway, he was a regular customer who was on a diet plan of eating Subway products – which helped him to lose more than 240 lbs between 1998 and 1999.
Jared Fogle Was Arrested For Sex Tourism And Child Pornography
For 15 years, Jared became an iconic figure in American households where he was labeled as "Jared from Subway". He was featured on every American television Television as part of the subway pitch. He was featured in more than 300 commercials during his 15-year-long tenure at Subway.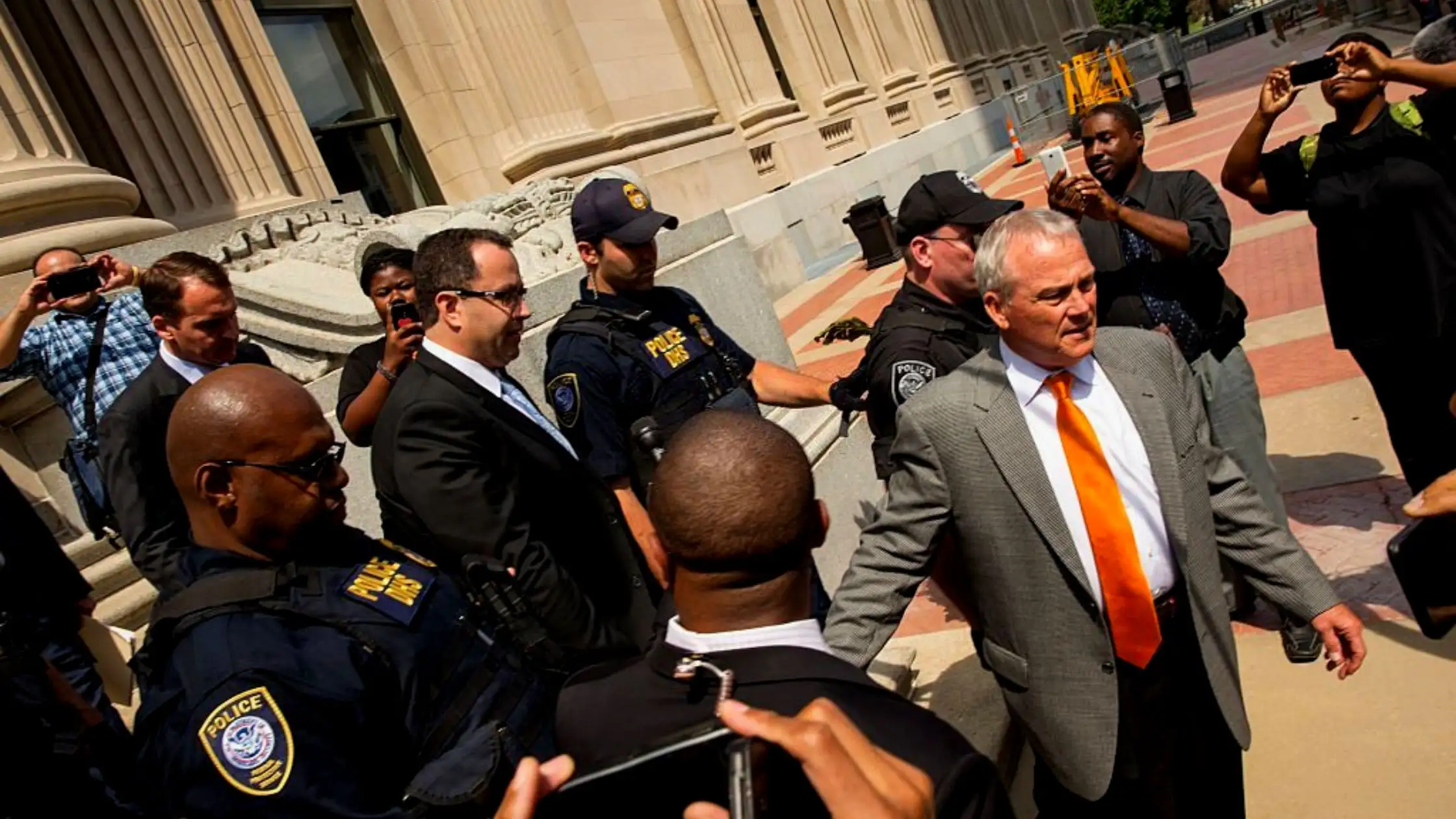 However, the charming personality of the Indiana University graduate turned to smoke when he was arrested back in 2015 over ‌allegations of having inappropriate relationships with minors. According to reports, the allegations began in the year 2007.
However, it did not gain any strength until he was arrested in 2015 when the FBI uncovered the evidence regarding his involvement in child sex tourism and child pornography.
The Americans were further shattered when he pleaded guilty to counts, of distribution and receipt of child pornography, as well as engaging in illicit sexual conduct with a 17-year-old girl.
His sinister character came to light in state and federal law in 2007. After Rochelle Herman-Warlond, a journalist and radio host from Sarasota, Florida, told the Police Department that he made vulgar comments to her regarding middle-aged school girls.
For the next four years, she befriended Fogle and recorded all the conversations between the duo; she recorded him claiming about having sex with underage girls. She also claimed that he even asked to install a camera in her children's room so that he could watch them.
However, due to a lack of hard evidence, the FBI could not arrest him at the time because they needed substantive evidence against him.
Meanwhile, FBI authorities discovered enough evidence during their investigation of Russel Taylor's child pornography operation. They found that Taylor directly traded explicit photos and videos of children with Fogle.
On July 7, 2015 – the FBI raided his home and arrested him over the charges of distribution and receipt of child pornography. 
Following his arrest, Subway immediately shattered all ‌business relationships with Jared Fogle. Subway removed all references to Fogle from their website.
Checkout More: Nathan Chasing Horse Arrested: "Dances With Wolves" Actor Detained For The Sexual Assaults 
Moreover, the FBI uncovered a series of text messages between Fogle and Cindy Mills, a subway employee. Cindy and Fogle were having a sexual affair at the time.
The messages revealed that Fogle was talking about sexually abusing children below around 16; he even asked her to arrange for her 16-year-old cousin.
When Cindy reported to ‌management, they responded that there was no violation because Fogle was not an employee.
According to reports, he was also accused of paying adult prostitutes to find him a younger girl. Upon all allegations, he pleaded guilty to both charges.
Federal judge Tanya Walton Pratt sentenced Fogle to 15 years and 8 months in prison. The judge cited that the "level of perversion and lawlessness exhibited by Mr. Fogle is extreme." Even after his release, he will be under supervision for the rest of his life.
His several motions to overturn the judgment were dismissed by the court. In November  2021, Fogle wrote a letter for the first time since his arrest.
In a letter, he said that he "royally screwed up" as he runs 4 to 5 miles a day and workouts regularly in the cell. He claimed that he weighed 180 pounds.