Barbara Bosson Death: 'Hill Street Blues' Star, Dies At 83
Barbara Bosson, multiple-time Emmy award-nominated actor for the portrayal of Fay Furillo in the television show "Hill Street Blues" (1981-1985), has passed away at the age of 83.
Her cause of death has not been revealed. According to Tabloids, it is believed that she died of natural causes and passed away peacefully.
Jesse Bochco About Barbara Bosson Death
Barbara Bosson's news of the death was confirmed by her son, director, and producer, Jesse Bochco. He took to Instagram to confirm the unfortunate news of her mother. He posted a photo of a throwback where Barbara held a young Jesse in her arms, as she posed for a picture outdoors on a sunny day.
The post was followed by a caption that read, "More spirit and zest than you could shake a stick at." He added that "When she loved you, you felt it without a doubt. If she didn't, you may well have also known that too. Forever in our hearts. I love you, Mama."
Her most notable role came in her career when she landed ‌the role of Fay Furillo in the 1980s television series "Hill Street Blues." The show ran for five years from 1981 to 1985. She appeared in 100 episodes of "Hill Street Blues." She was nominated for the Primetime Emmy Award for Outstanding Supporting Actress in a Drama Series for five straight years.
She left the television show after five successful years when her late husband was fired by the production company. The show was created by her late husband Steven Ronald Bochco, whom she divorced in 1997, after 26 years of marriage.
She was also nominated for the Primetime Emmy Award for the portrayal of Miriam Grasso in the television show "Murder One (1995-1997), which was also co-created by Steven Bochco. She appeared in several television other television shows that were created by Steven Bochco, during the period when she was married to him.
Barbara Bosson Career
She had been successful on television shows for most of her career. However, her debut role was as a nurse in the 1968 film "Builtt."
She appeared on television ‌for the last time on the television show as Pamela Chapin in the Steven Bochco co-created American Drama series "Total Security," for a single episode.
After their separation in 1997, she did not appear in any television series or movies. Although, she co-wrote the 1998 American made-for-television drama "Scattering dad," directed by Joan Tewkesbury, who also wrote the movie.
Over her career, she started off in small uncredited roles during the late 1960s and went on to feature in supporting roles in several television shows. She appeared almost every year in any role on the television show from 1972 to the final days of her career.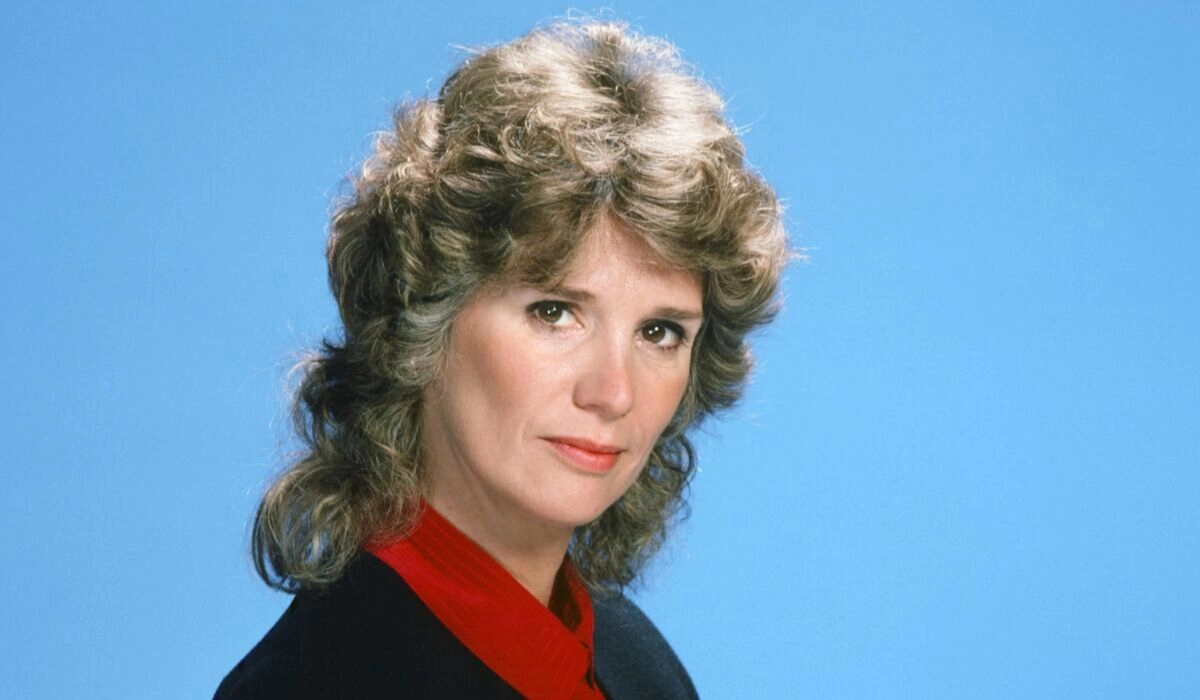 "Hill Street Blue" is the longest she has worked in, followed by the American comedy-drama "Hooperman" (1987-1989), where she played ‌ Captain C.Z Stern for 42 episodes. Her last longest time working in a television film was in 1995 released "Murder One", for 41 episodes.
Also Read: Novelist And Travel Writer Jonathan Raban Passes Away At The Age Of 80
Barbara Bosson Family
Barbara Bosson was born on November 1, 1939, in Charleroi, Pennsylvania, to a tennis coach father. She moved to Florida with her family when she was a teenager and attended Boca Ciega High School in Gulfport.
Instead of being a burden on her family, she decided to become independent and moved to New York, after her graduation. To survive, she worked as a secretary, television product assistant, playboy bunny, and others. She later pursued Drama at Carnegie Tech School, becoming the oldest freshman at the age of 26.
While at Carnegie Tech, she met her future husband, Steven Bochco, whom she married, and had two children with – before divorcing in 1997. Apart from her television career, she is an amazing cook who cultivates her own herbs and vegetables, loves skiing, and enjoys crossword puzzles.
Also Read: Tim McCarver Death: Hall Of Fame Broadcaster Died At 81