Gigi Hadid & Leonardo DiCaprio Relationship Rumors: Their Romance Speculation Exploding Social Media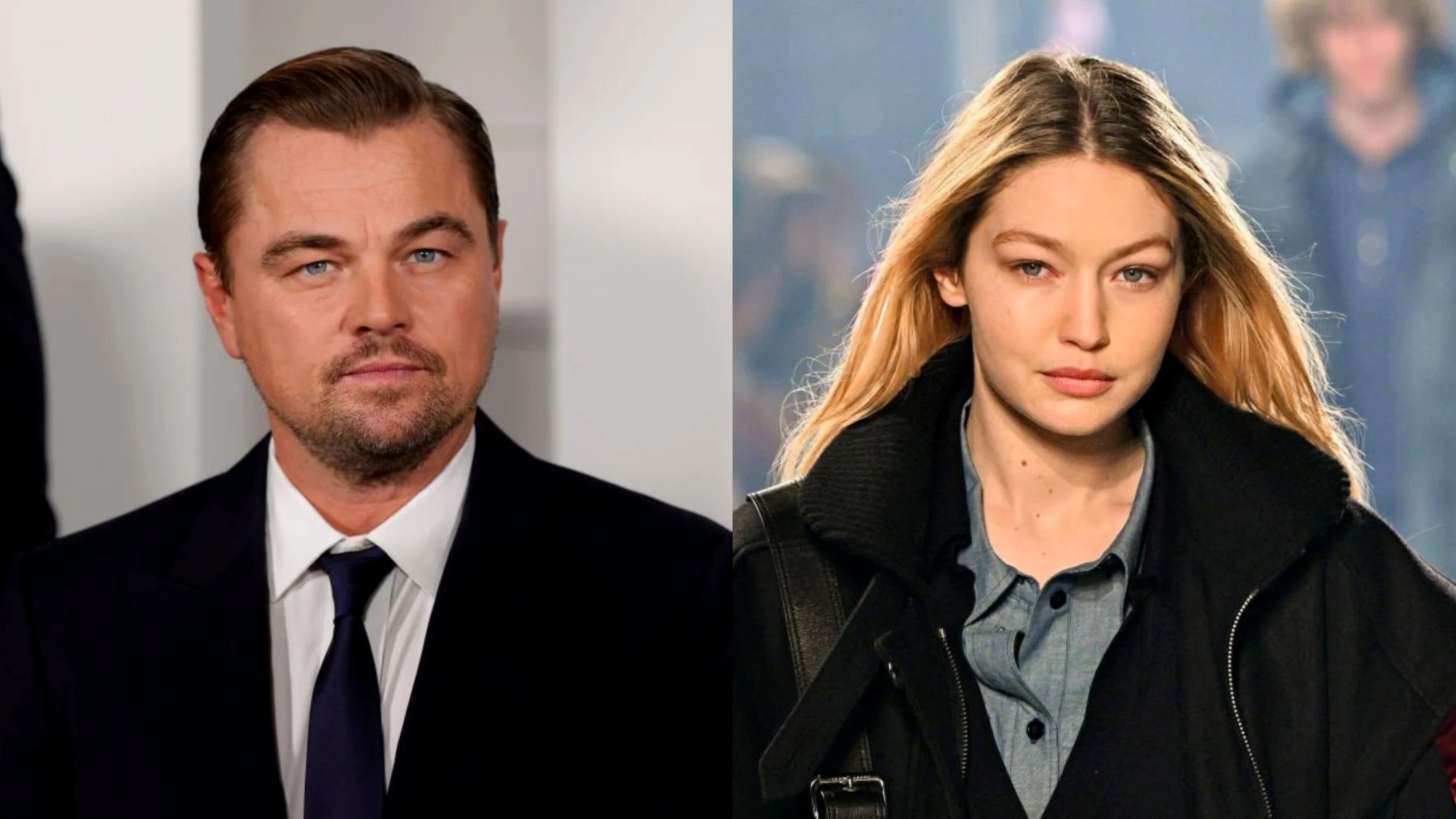 Trending rumors of dating between Leonardo Di Carpio and Gigi Hadid have been rising after the duo was spotted leaving the same restaurant in Milan ‌‌‌on February, 23, Thursday. The two celebrities were captured in a video leaving Casa Cipriani. Leonardo was seen rushing, while on a phone wearing a black cap and an overcoat. He was seen rushing towards the exit as one of his guards opened the umbrella.
On the other hand, Gigi Hadid calmly exited the restaurant wearing a blue jean jacket, and bare legs with black heels to support her feet. According to reports, Di Caprio and Gigi were attending the large party to celebrate Edward Enniful's 51st birthday. The celebrity and the model reportedly were attending their mutual friend's birthday. It seems that the party was filled with more mutual friends.
Leonardo DiCaprio And Gigi Hadid: Breaking Down The Rumors
The words speculate that the duo was sharing smiles and sitting close to each other before they caught the attention of the media outlets. As soon as they became aware of the attention from Paparazzi, Gigi Hadid seemed stressed out and left after a while, whereas Leonardo DiCaprio was joined by other friends to continue the night.
An insider source has revealed that Leonardo is trying to shake off the tag the public has put on him, which is that he hasn't been in a relationship with a girl younger than 25. The source said that "He is looking for something more mature in the relationship department." The tabloids learned that Leonardo was looking for something similar to what he had with Camila. It seems that the "Titanic" actor has been criticized widely for his preference for women younger than 25. 
Must Read: Leonardo Dicaprio Was Sighted With Multiple Bikini-Clad Ladies On A Yacht 
The actor could ditch this image once and for all if Gigi and Leornado became closer to each other. For now, it seems that the duo has been good friends together. While the model is currently 27 and is focused on her career as she is looking forward to Milan Fashion Week.
We are all aware that Leonardo is not looking for an in-and-out relationship; he always looks for something serious, whereas Gigi Hadid is currently focusing on her career and her daughter. She might not have the energy or time for Di Caprio.
This might not be the first time to recall the two of them being spotted together. Earlier, last year the two were spotted together on a number of occasions, such as Halloween and Fashion week.
However, reports suggest that Gigi and Leonardo were kind of a thing earlier in 2022 when they were spotted multiple times together. It is believed that their short-lived romance was abrupt as she started to focus on being a mom. The duo could have been together if not for their different stages in life at present.
Earlier, Gigi Hadid's dad Mohammed Hadid also encouraged his likes towards Leonardo. He said that Leonardo is a "nice man" but he revealed that it's up to his daughter to decide whom she dates.
If Leonardo is serious about shaking his infamous tag of dating younger girls, then if romance sparks between Gigi, he might have something similar to what he had with Camila. Nevertheless, as of now both Gigi and Leonardo have been good friends as they casually enjoy each other's comfort.
Also Read: Camila Morrone And Leonardo Dicaprio Split: Why Did They Break Up? 
Gigi also likes Leonardo as they have been maintaining their friendship regardless, of turning into a relationship. In fact, both of them had no idea how things would turn out when things were serious. With no sparks of romance, the duo has been maintaining a good friendship.
Not to mention the fact that Leonardo has been spotted partying with American Model Josie Resmond, despite his claim to ward off the infamous tag. It appears the winds might not blow in Leonardo's favor after his claim.