Who Is Dolly Parton Husband Carl Dean? Relationship Timeline
Staying in a relationship is not as easy as it seems. And it's not a big thing among the present generation, especially in Hollywood.
In the era of dating, it is really impressive to see a couple who has devoted over five decades together enjoying each other's company in every little thing happening in their life. 
American singer and songwriter Dolly Rebecca Parton and her husband Carl Thomas Dean were married for over fifty happy years. Although they are not some typical couple who exhibit their love in front of the public, many admire them for the bond they share for these long years.
The articles share some of the most beautiful moments from the life of the couple who share 50 years of love. The number itself gives goosebumps and it is not just a number for some, rather it can be a milestone that they desire to achieve with their loved ones.
Who is Dolly Parton?
Dolly Parton is a renowned television personality who is known for her prominence in different domains including entertainment, social work, entrepreneurship, etc. being a singer and songwriter she was popular among fans for her decades-long career in country music and was named the "country music legend."
With her career in the music industry, she has sold over 100 million records globally and become one of the best-selling female artists of all time. 
Born in Pittman Center, Tennessee, U.S. on January 19, 1946, she is accoladed with 11 Grammy Awards out of 50 nominations throughout her musical career. She has even received a Lifetime Achievement Award alongside ten Country Music Association Awards.
Parton is also one of the seven female artists to win the Country Music Association's Entertainer of the Year Award which is the greatest honor for any singer. 
Apart from her singing career, she is also an actress and made her debut in film through the 1980 film, 9 to 5. Besides films, she has also made appearances in various stage shows and two self-titled television variety shows.  
Parton, as an entrepreneur, co-owns The Dollywood Company. It handles multiple entertainment venues which include the Dollywood theme park, the Splash Country water park, and other dinner theatre venues. She is even a philanthropist who established many charitable and philanthropic organizations including the Dollywood Foundation. 
Who is Dolly Parton's husband Carl Dean?
The 81-year-old Carl Dean was born in Nashville, Tennessee on July 20, 1942. He owned an asphalt road-paving business in Nashville and currently is enjoying his retirement with his beautiful wife.
Dean always managed to shock the public as he very rarely made any public appearances along with his wife at any public events.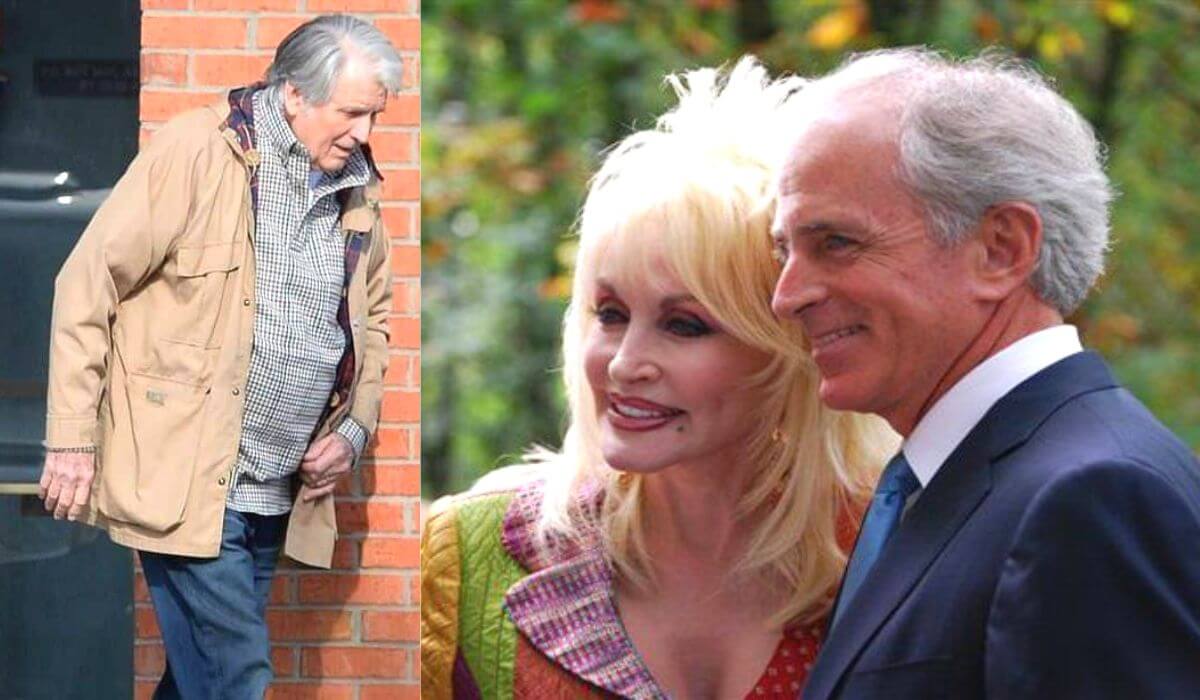 According to his wife, Parton, Dean is a very romantic person who loves to do spontaneous things in order to surprise the one and only love of his life. She even revealed that he had written poems for her at times which is so impressive of him.
While speaking about the love the couple shares Dean stated, "We're really very proud of our marriage. It's the first for both of us. And the last." Parton is so lucky to have someone like Dean in her life!
Also Check: Chase Stokes Dating: Who Is Chase Stokes girlfriend? is Chase Stokes Kelsea Ballerini Dating?
Relationship Timeline of Dolly Parton and Carl Dean
Here is a relationship timeline of the legends who celebrated their golden anniversary of love.
1964 – The couple met for the first time at the Wishy Washy Laundromat on her first day in Nashville. They met accidentally without knowing that they are meant to be together for a lifetime.
Dean stated that upon his first meeting with Parton, his first thought was that he's gonna marry her and it just happened as he wished. He even said that the day he met her was the day his life began. 
1965 – The couple began dating. He introduced her to his parents knowing that she was the one for him.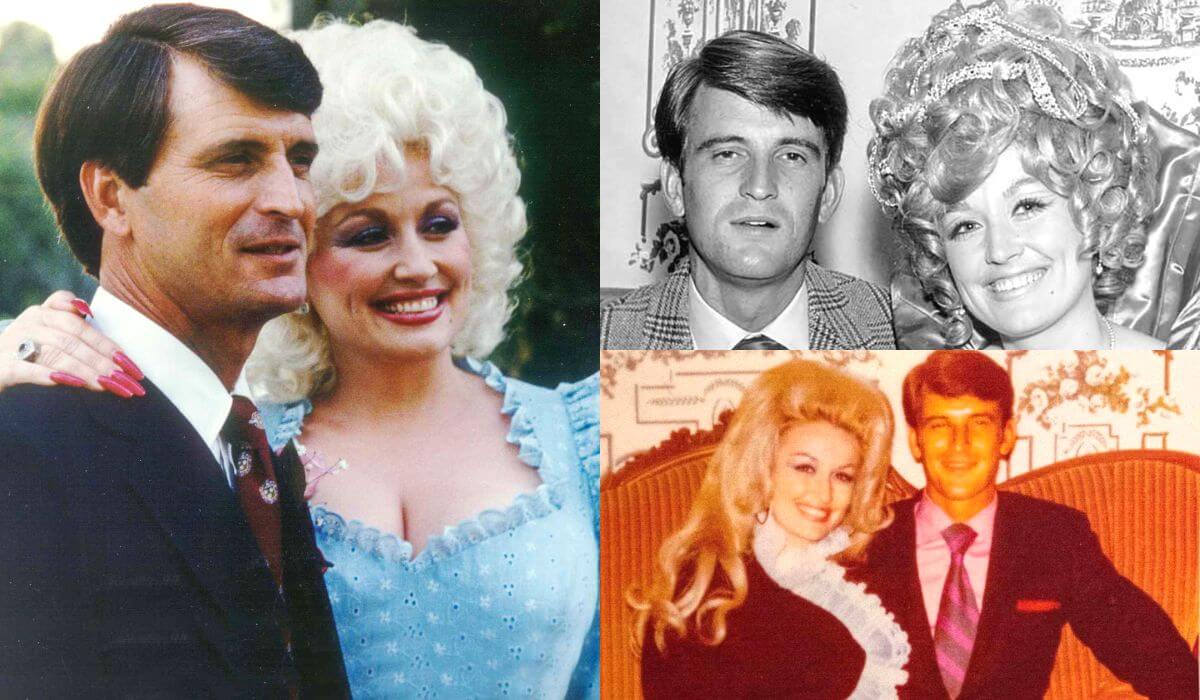 1966 – Dean proposed to Parton in an untraditional matter, according to her, after two years of dating. She shared that he asked, "You're gonna have to move closer into town or we're gonna have to get married", which is more romantic than the usual proposal. 
On May 30, 1966, the couple got married at the Ringgold Baptist Church in Ringgold, Georgia. The private nuptial was held in the presence of pastor Don Duvall, his wife, and Parton's mother, Avie Lee Owens. The celebration didn't last much as both of them had to go back to work the next morning.
1969 – Parton released her first solo album, My Blue Ridge Mountain Boy with Dean's picture on her album cover giving a glimpse of her husband to her fans. 
Must Check: Who Is Jocelyne Miranda, Shawn Mendes' Rumored New Girlfriend?
1977 – She opens up about the couple's plans on having kids in the future. She said that she is not interested in having kids just leaving them for someone else to raise while she is busy in her career.
1981 – The singer opened up about her relationship with Dean in an interview and stated that the couple never had an argument, rather they become so touchy when they are tired.
2016 – The couple renews their vows. They announced that they are going to get married again in some beautiful wedding dress claiming that they never had the chance to have a big day when they got married back in the late 60s. 
2021 – Parton recreates her Playboy cover for Dean on his birthday. 
2022 – The couple shares some of their vintage photos. The couple was married for around six decades by the time and claims that 'humor' helped them in maintaining the relationship so far. 
2023 – The couple enjoys each other's company and Parton stated in an interview that Dean is more like a loner who only loves to spend time with the love of his life and no one else.