Who is Dacre Montgomery Girlfriend? All About Liv Pollock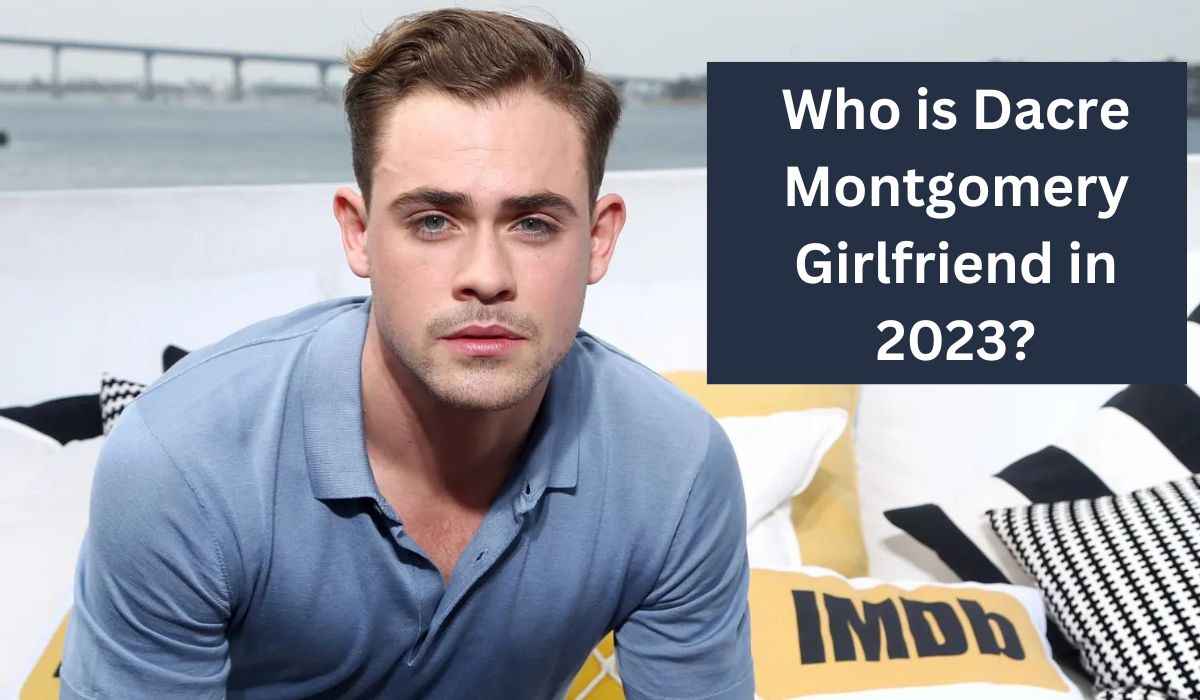 Australian actor Dacre Montgomery is popular among the masses for his role as good-looking yet terrifying Billy Hargrove in the Netflix series Stranger Things. As his role in the series and numerous other films has grown into prominence within a short time span in the industry, fans are more concerned about the young actor.
The handsome young actor has stolen several hearts with his 2020 release, The Broken Hearts Gallery which was a cute and sweet romantic comedy film written and directed by Natalie Krinsky. Speaking of romance, what do you think about the actor's love life in real life rather than reel life? Do you think that the actor has some love connections? Or is he currently dating someone? Let's just delve deep into this.
Who Is Dacre Montgomery Girlfriend?
The Better Watch Out star has been romantically linked to Australian model Liv Pollock for a while now. The duo has been dating since 2017 and was known to each other through contacts they have from their own fields.
Dacre Montgomery and his girlfriend were spotted together enjoying their best moments even in public. Also, they had made their debut appearance at a number of red carpet events, especially for the Emmy Awards which caught the eyes of the fans. As of the reports, Liv is also from Perth and the couple celebrated their anniversary last November.
Also Check: Is Noah Schnapp Dating Someone? Does His Coming Out Have Something To Do With His Dating Life?
Dacre Montgomery And His Girlfriend Liv Pollock even shared their special moments with their fans and always made sure to keep them tracked about their relationship. In November 2019, the actor posted a heartwarming post about the love of his life as a tribute to her for the support she gave him throughout these years. In the caption, he states she is the backbone of everything that he does.
Dacre Montgomery even added that she is the brain and the elegance who packs up her bags and moves around the world for him. At the same time, Dacre Montgomery's Girlfriend Liv Pollock quoted, 'Another lap around the sun with you… thank you for four of the best. Love you always,' under her post from their four years anniversary celebration.
How did love bloom between the actor and the model?
In 2018, while speaking to The Sunday Telegraph about the relationship with Drace, Dacre Montgomery's Girlfriend Liv Pollock revealed that both of them belong to the same hometown in Australia. Since it's a small place, she said that she has known him through mutual friends from work.
And after getting to know more about each other through social media, she said that they developed a beautiful connection that ended up in a love relationship. Years after the meeting, they still managed to respect each other and flourish in their career even staying in the relationship.
The couple shows how one can manage both their reel life and real life equally beautifully respecting what each other does. Dacre Montgomery's Girlfriend Liv Pollock believes that in the initial days of chatting it was just some normal thing but it grew into something more after they got to know each other more.
While watching the couple it is clear that they are very much in love with each other and are very supportive of each other. They are still together and live Pollock in hundreds of thousands of dollars worth of house in their hometown.
Is Liv Pollock the only love of Dacre's life?
From the reports of top forums, the actor Dacre Montgomery has been dating the Australian model Liv Pollock for around six years and is still together. No reports of other relationships were reported until now.
The cute and lovely couple seems to be enjoying each other's company very much. All that we could do is wait for the 'big day' announcement where they tie knots and exchange their vows.
Shone Palmer
I've been writing about LGBTQ issues for more than a decade as a journalist and content writer. I write about things that you care about. LGBTQ+ issues and intersectional topics, such as harmful stories about gender, sexuality, and other identities on the margins of society, I also write about mental health, social justice, and other things. I identify as queer, I'm asexual, I have HIV, and I just became a parent.