Who is Sarah Wade from Survivor 2023? Can The Chicago Native Compete Fiercely?
The CBS television reality show "Survivor" has returned for its 44th season with a roster of new casts. All the contestants have been fueled with one, and that is to win.
One of the contestants to look forward to is Sarah Wade. She is completely focus-driven after the tragic incident that happened to her two years ago.
Who is Sarah Wade: Resilient Contestant Of Survivor 44
Sarah Wade was born in Chicago, Illinois. She is currently 27 years old and serves as a management consultant in a cooperative firm. In the show, each of the constants is driven by their own experiences and desires to win the game.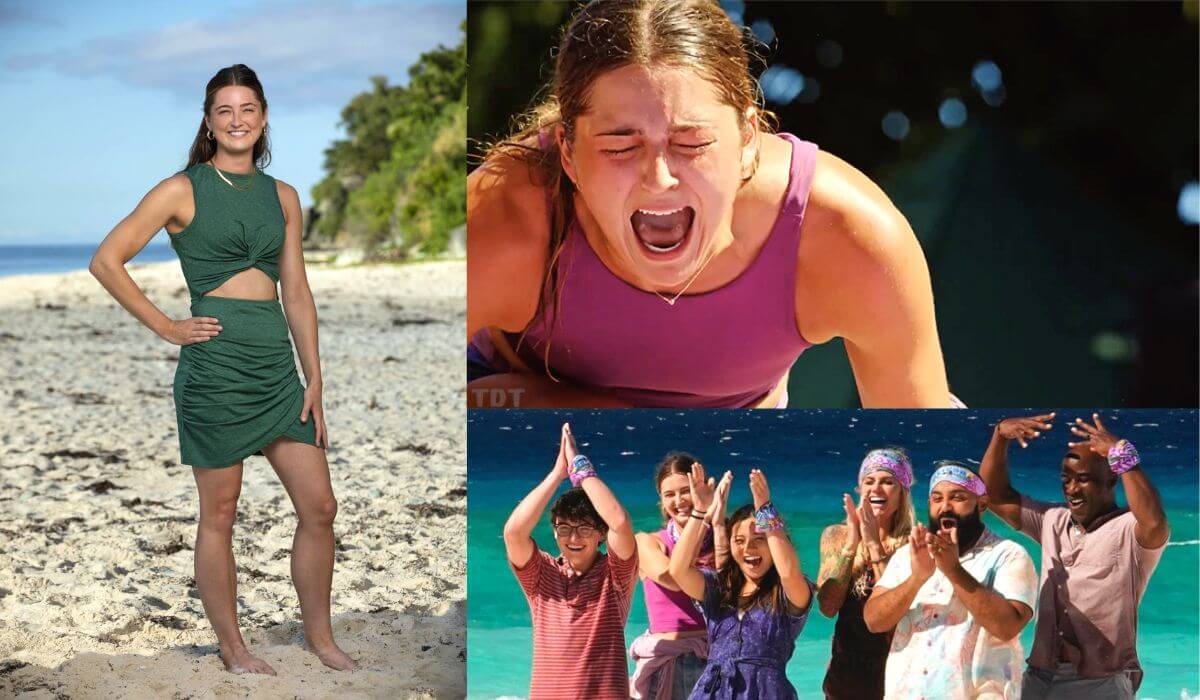 While interviewing Sarah, she revealed almost everything about why she is on Survivor and what drove her to participate in the show, and many others.
Must Read: Heidi Lagares-Greenblatt: From Basketball Court To Survivor 44 Contestant
She disclosed her tragic life experience, which was the demise of her best friend. It was a shocking experience for her to lose someone so close at such a young stage of life.
She said that her departure fueled her to be bold and brave as well as chase her dreams. She revealed that her best friend still is an inspiration and strength for her to nail this opportunity.
Moreover, she is also a fan of the show. She grew up watching the series from its beginnings. She stated that she has been obsessed with the show as they watch it with family every week. She grew up dreaming of becoming like her role models such as Stephanie, Cirie, and Parvathi Shallow, who had previously thrived on the show.
Her favorite moments from Survivor are Heroes vs Villians, in which Parvathi, played the double idols and went on to take the villains to the top three.
When she was asked about what excites her to win the show, she revealed that the thing that most excites her also scares her. She feels confident in her ability to solve problems instantly; at the same time, she is scared of what the game and other opponents provide for her.
She also gushed about herself as most people would look up to her as a cute girl. But in reality, she revealed that she is with a big brain, always trying to learn and trying new strategies to overcome complex situations.
The 27-year-old also claimed that she had received some of the best advice from her brother. According to her, her brother told her to understand each of the contestants individually as each person would have a desire and strategy to uplift the game. And approaching the game by understanding the needs of the opponents will help her to win the game.
The next piece of advice that hit on her nerves is that everything on the show is temporary, such as starvation, freezing, happiness anything. She was reminded that whatever happens on the show is temporary, and if she holds onto that fact, she can have a chance of winning.
Also Read: Who Is Will Estes Wife? Is He Gay?
From her brother's perspective, everything in the show is indeed temporary, and once a contestant sticks that fact into the conscious and unconscious mind, then he/she will easily win the event. In addition, it is easier for people to say to than to do.
When talking about the alliance, she looks forward to someone who is good with loyalty. She hopes to team up with someone who has a different skill set.
It appears that she has constructively categorized her priorities for the game. Her strategies for the game could be thrilling regarding her perspective on the game. Fans could estimate her as one of the contenders to win the show. Similar to her, there are also other contestants that promote unique abilities to empower the game.
Shone Palmer
I've been writing about LGBTQ issues for more than a decade as a journalist and content writer. I write about things that you care about. LGBTQ+ issues and intersectional topics, such as harmful stories about gender, sexuality, and other identities on the margins of society, I also write about mental health, social justice, and other things. I identify as queer, I'm asexual, I have HIV, and I just became a parent.