England Cricketer Danielle Wyatt Announces her Engagement With Long-Time Partner Georgie Hodge
The 2017 Women's Cricket World Cup champion Danielle Wyatt got engaged to her partner Georgie Hodge. Danielle Wyatt posted a collaborative pic with her partner on the Instagram handle, where the couple can be seen kissing and Georgie flaunting her beautiful ring by showing off her ring finger. She wrote in the caption "Mine Forever"
Georgie Hodge serves as the head of the women's football at the CAA base, an agency with the aim of developing young players and dedicated to the growth of the footballers' careers. Additionally, she is also an FA-licensed agent in London.
Danielle Wyatt once went viral after she posted a tweet asking ‌record-smashing cricketer Virat Kholi to marry her back in 2014.
Is Danielle Wyatt And Georgia Hodge Were In Dating
According to reports, Danielle and Georgie have been dating for around four years and live together in London. While they were dating, they used to post their pictures on multiple occasions. It is presumed that their relationship is sparking brighter than ever as they have now announced their engagement.
Marking the fact that they are same-sex couples – they join multiple same-sex couples in women's cricket such as Lea Tahuhu and Amy Satterthwwaite, Lizelle Lee and Tanja Cronje, Madde Green, and Liz Perry, and many others.
When the news broke out, several cricketers and fans across the world were delighted to hear about their engagement and congratulated the couple by filling in the tweets. Thousands of comments have flooded the post since it was uploaded. Several teammates and other cricketers wished hearty congratulations on their engagement.
Danielle Wyatt In The Women's Premier League
Looking back at a month's time; Danielle Wyatt was heartbroken to learn that she was not bought by any of the teams for the debut season of the Women's Premier League (WPL) conducted by the Indian Cricket Board. She also stated her desire to play in India. Her base price during the auction was 50 Lacs. Despite her incredible T20I career, having scored more than 2000 runs, and bagging around 46 wickets in just 146 matches, she was ignored in the auction.
She expressed that she was very fond of playing cricket in India as it is one of the best places to play cricket in the world. In an interview before the semi-finals of the T20 World Cup, she said that not having a single bid on her was heartbreaking. At the same time, she was hopeful for the then-upcoming match against South Africa. Unfortunately, England was ruled out of the game after failing to score just 6 runs to secure a win.
Although she can still appear in the league if any of the teams seek her as a replacement.
About Danielle Wyatt Girlfriend Georgie Hodge
Through the hard times it is comforting to understand that the England All-rounder has a supporting girlfriend turned fiance to encourage and motivate her to the next phase. Georgie's expertise as an agent and working in talent acquisition facilities enables her to understand the mental wellness of an athlete. The same but different professions have arisen to be nurturing their relationship as they move forward.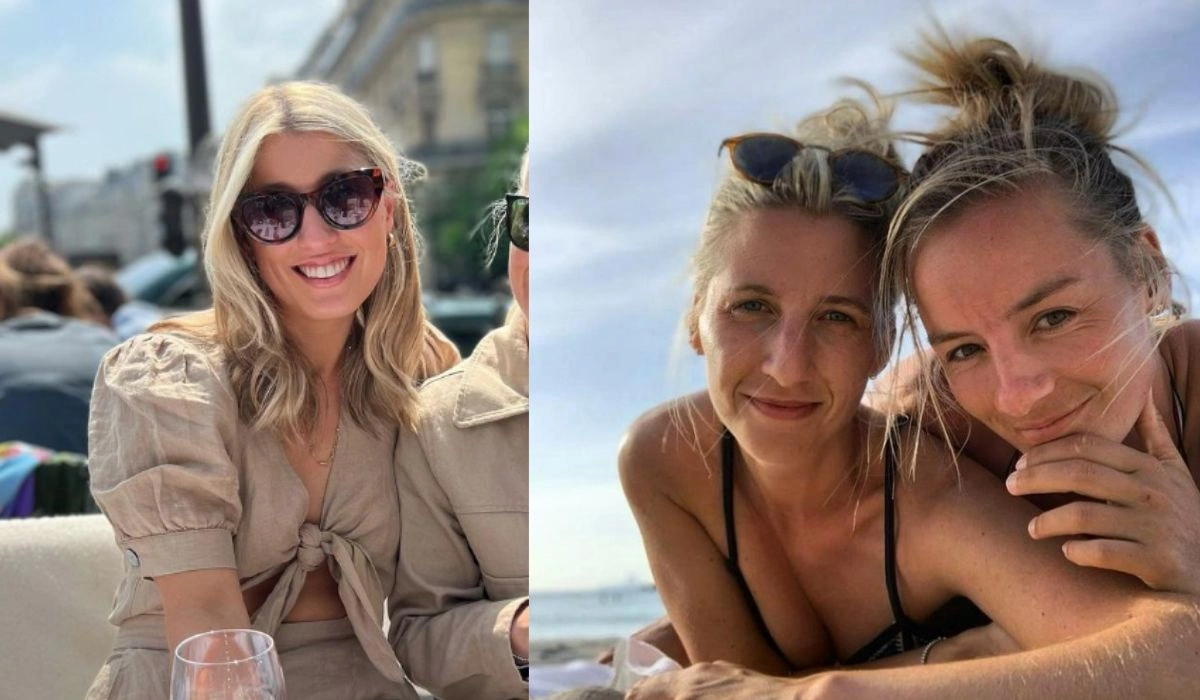 Danielle Wyatt's engagement with Georgie further diversifies the idea of same-sex marriage in England cricket as well as international cricket. Since ‌the couple has received international fame, they also represent same-sex marriage and inspire others to come out as they wish to.
As we are all aware that despite the legalization of same-sex marriage, several narrow-minded communities have been shaming these people, which eventually makes them harder to become the person they wanted to be.
At the same time, going against the desire impacts negatively mental health. It is required for people to be educated about these views. One way of doing this is with the help of these high-end athletes.
Also Read: Who is Finn Wolfhard Girlfriend? All About Elsie Richter
Shone Palmer
I've been writing about LGBTQ issues for more than a decade as a journalist and content writer. I write about things that you care about. LGBTQ+ issues and intersectional topics, such as harmful stories about gender, sexuality, and other identities on the margins of society, I also write about mental health, social justice, and other things. I identify as queer, I'm asexual, I have HIV, and I just became a parent.