Avril Lavigne Tyga Relationship: Avril Lavigne Confirms Her Romance With Tyga As They Share A Kiss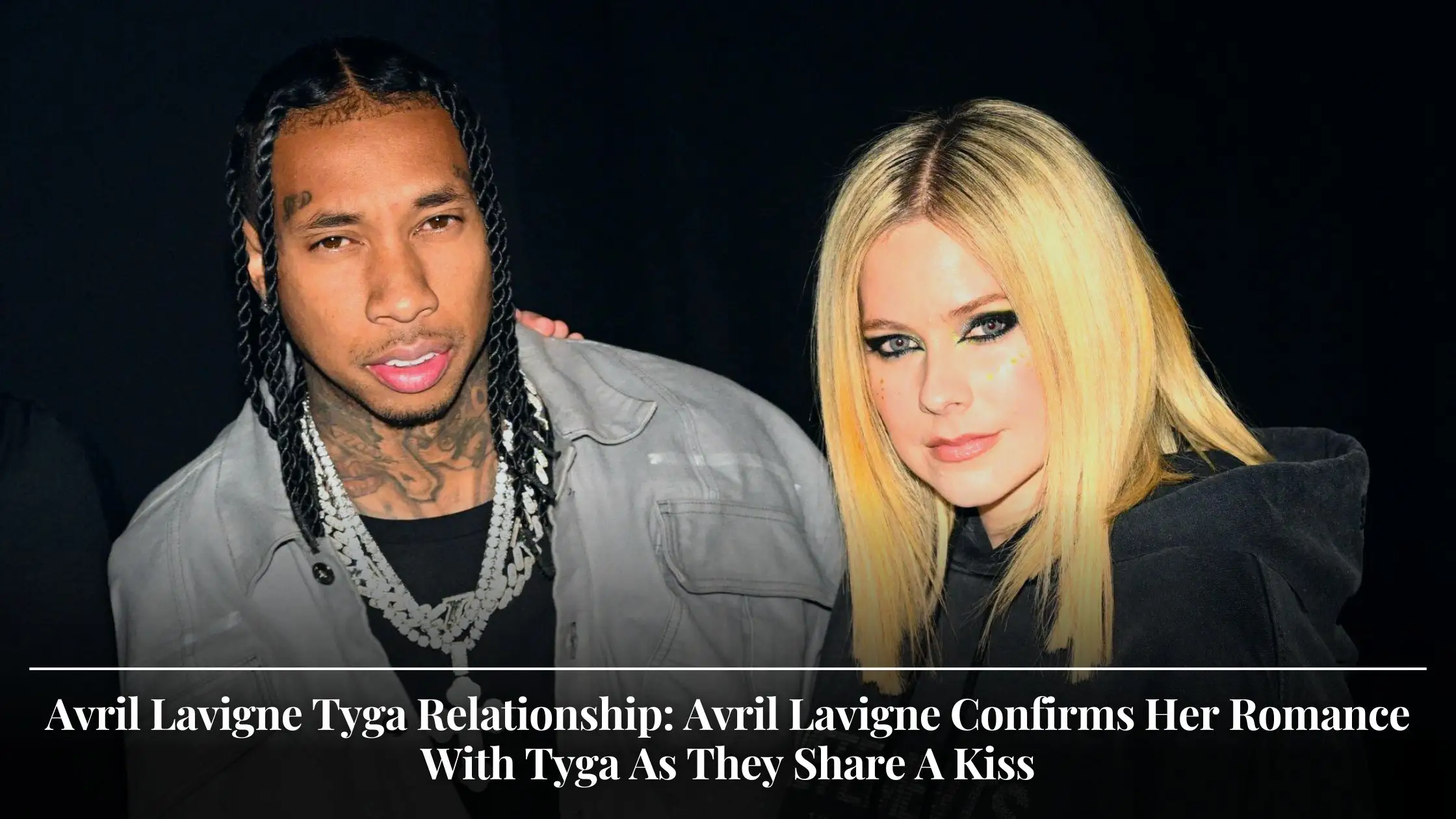 Canadian singer and songwriter Avril Lavigne sparkles in her newfound love after her breakup with American singer and rapper Mod Sun. Yes, the singer has moved out of her past connection and confirmed her relationship with 33-year-old American rapper Tyga.
The 38-year-old singer from Ontario previously connected to her recent ex, Mod Sun, with whom she got engaged earlier in 2022.
Although there were no rumors of a split, it was later confirmed by her representative last month that the duo got split after a year of a relationship.
According to Mod Sun, the news was shocking since he wasn't aware of it and wasn't expecting such a move from her.
Lavigne and Mod Sun got engaged in Paris last April, and just a year after, she is celebrating her love connection with her newfound beau in the same place.
The Official Announcement
The new couple made their rumored connection official through lots of PDA while attending the Paris Fashion Week event. They got snapped kissing passionately at the Mugler x Hunter Schafer party.
Throughout the event, the musicians were holding hands and even never hesitated to share multiple smooches even though they got crowded with hundreds of them who attended the party. 
The singer stunned in her stylish grey diamond-encrusted oversized hoodie paired with black leather over-the-knee boots.
She had straight and sleek hair paired with her signature heavy makeup look. On the other hand, Tyga wore an oversized grey jacket and black t-shirt paired with coordinated trousers. He completed his style with a pair of boots and a set of silver and diamond jewelry. 
Prior to their appearance at the Mugler x Hunter Schafer party, the couple was spotted together in the front row of the Ottolinger show. They seemed to enjoy each other's company while commenting on the event.
According to the sources, the lovebirds have a new and very casual relationship at the time and are getting to know each other more. 
The City of Love has witnessed Lavigne and Tyga celebrating their newfound love. Earlier this month, on Wednesday, the couple was seen arriving together at Leonardo DiCaprio's party at Kùkù restaurant in Paris.
Although the couple was spotted together last month dining at the Nobu, a source close to them stated that they are genuine friends and nothing more. Also, the source confirmed that there was no third party involved in the split of Mod Sun and Lavigne.
Although the 38-year-old singer was spotted together with Tyga, having some quality time from the previous month, Mod Sun only confirmed the couple's split last week through his official Instagram account.
Check Out More: Who Is Bruce Willis Wife, Emma Heming? Everything To Know About the 'Die Hard' Actor Spouse
He announced their split by sharing photos and videos of him performing. He stated in the post that his entire life completely changed within a year. He even added that he just got to know that there was a plan for all that happened until that moment.
Despite all that happened in his life, even the most shocking one, he promised his fans to keep his head up and listen to his heart, although it feels broken. He even utilized the chance to thank his friends and fans, who were one of his most generous supporters, even in his most challenging times.
He added that being surrounded by love every night on tour was a real blessing, and he confirmed that he had the best friends in the entire world.
He thanked them for always supporting him and for always having his back. He concluded the message by promising to meet his fans on stage soon.