Who Is Ruby Winston? All About Harry Styles Goddaughter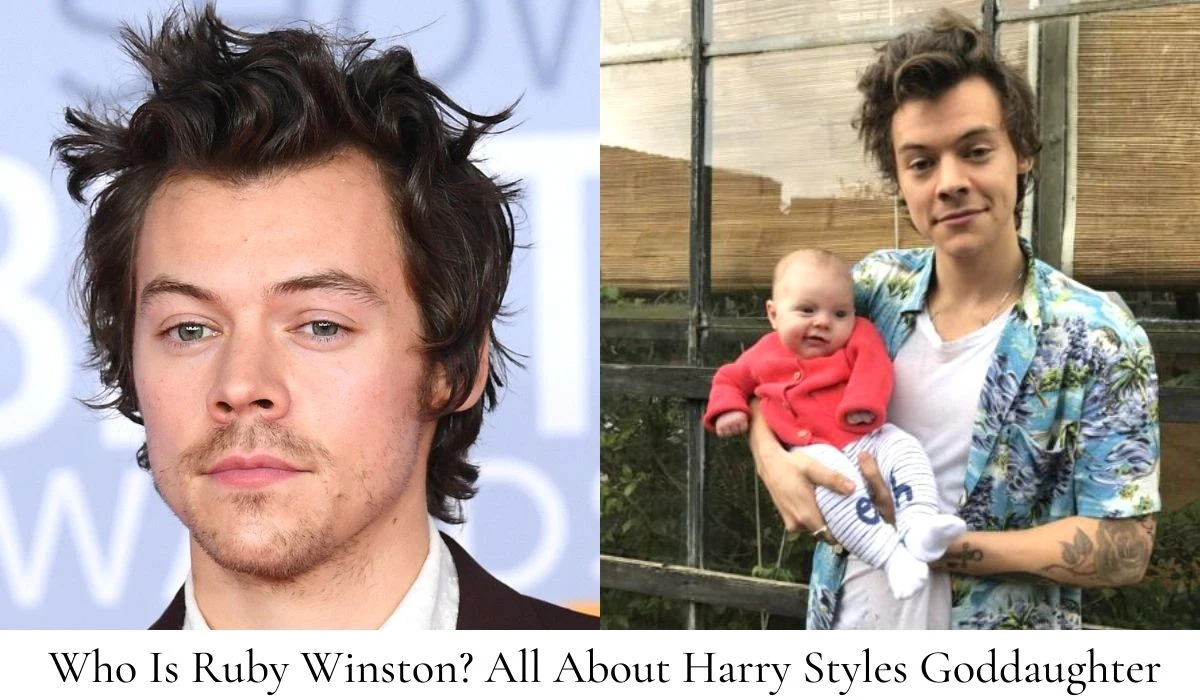 The immensely talented and astounding singer and songwriter Harry Styles is back with a mind-blowing performance. As usual, his performance made his fans blown away, but there was something more to it that made all of his audiences intrigued.
Harry Styles' music and songs are unique in his own way and people are avidly waiting for each of his masterpieces. Let us have a brief look at it and explore what made his new music more intriguing and learn more about the cutie pie, who is behind the voice. 
Who Is Ruby Winston? The Sweet Goddaughter Of Harry Styles
The much-awaited fans happened to hear a cute little voice at the beginning of the 'As It Was' music and people are curious to know whose voice was. As we dig deeper the voice was of a cute little munchkin named Ruby Winston, the goddaughter of Harry Styles.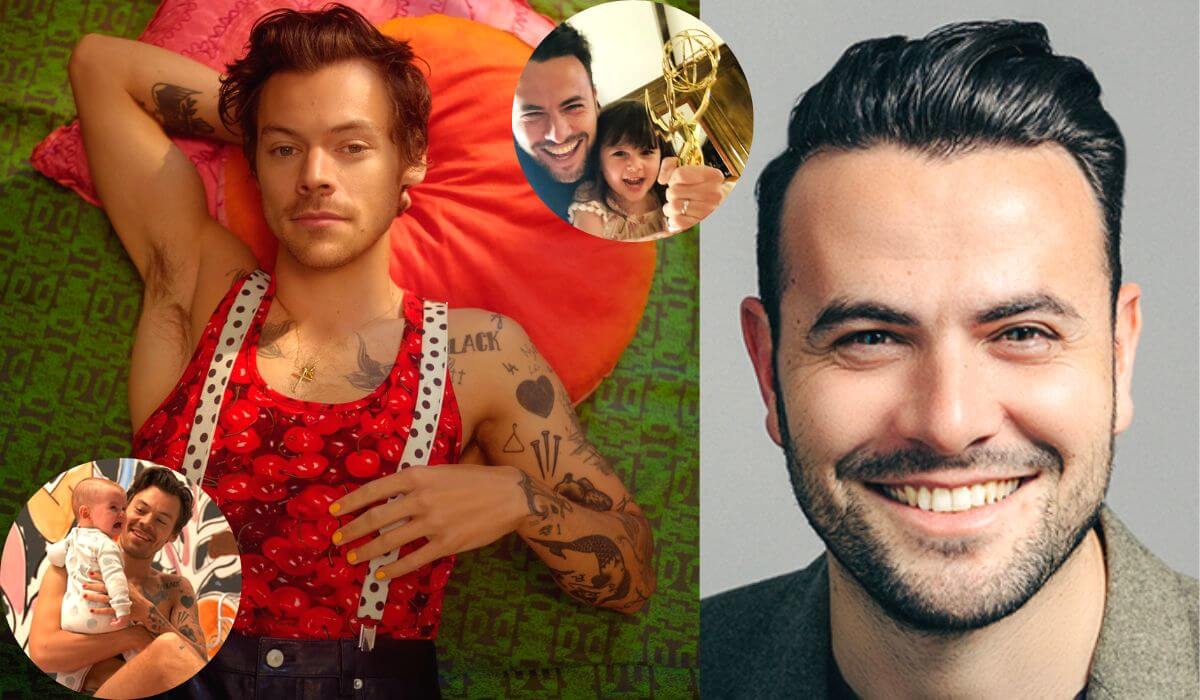 Ruby Winston, the cute little pie is the daughter of the prolific British filmmaker Ben Winston and Meredith Winston, and obviously the goddaughter of Harry Styles.
As we all know, the phenomenal star Harry Styles has maintained a very close relationship with the filmmaker and his family, and this relationship has made Ruby Winston, the goddaughter of Harry Styles. 
Ruby Winston is pretty lucky that she got such great exposure to the world at the age of five. She was born into a well-equipped family where her father is a renowned director, producer, and entrepreneur, and her mother Meredith is also an amazing designer and entrepreneur. The cute little lady's grandparents are Lord Winston, who was an English professor, and doctor, and her grandmother Lira Helen Feigenbaum. 
Harry Styles has taken a huge responsibility by being the goddaughter of this cute little baby girl and undoubtedly he will abide all those responsibilities on his shoulder as he is that close to the Winston family. Ben Winston, the father of this 5-year-old, apart from being a filmmaker, has expanded his wings as a co-executive producer on The Late Late Show, and he is the most vibrantly handsome and youngest show producer in the country.
Harry Styles and Ben Winston have been close friends for years and apart from directing umpteen music, it was Ben who directed the documentary film titled 'This Is Us'.
Along with Ruby Winston, Ben Winston and his wife Meredith has one more daughter named Grace. The happy family is utterly proud to have Harry Styles as the godfather of their daughter. 
It was Harry Styles who revealed the person behind the cute voice saying: "Come on Harry, we want to say goodnight to you". but, way before Harry Styles revealed the name of the baby girl, the hawk-eyed fans duly noted the credits that were mentioned in the YouTube description.
Must Read: Harry Styles: Is He Gay? Here's The Real Deal!
The stupendous singer and songwriter Harry Styles revealed how the five-year-old little girl ended up in the song. Harry Styles even comically said that Ruby Winston has asked him for her big fee and she has already become a recordist artist at the age of five. 
Harry Styles was undeniably proud to reveal that it was his goddaughter who uttered those words with her cute soft voice. The music video with her voice was all the more refreshing and it was a good kick-off to Harry Styles' third era. 
"It is the voice of my goddaughter, she used to try and call me before bedtime every night, and one time it didn't ring or something so they sent me that. I dug it out and when we were in the studio and put it in front of the song for some reason and I kind of just fell in love with it so it stuck".
What Harry Styles has said is absolutely true, that whoever hears that delicate voice would definitely fall in love and his instinct to make that voice at the beginning of the music really turned out to be a good result.
Harry Edward Styles At A Glance
Harry Styles is the most promising and deadly talented singer and songwriter who has a plethora of fans across the world for his inimitable voice and talents. It was back in 2010 that the young talent started his musical career through the British music competition series The X Factor.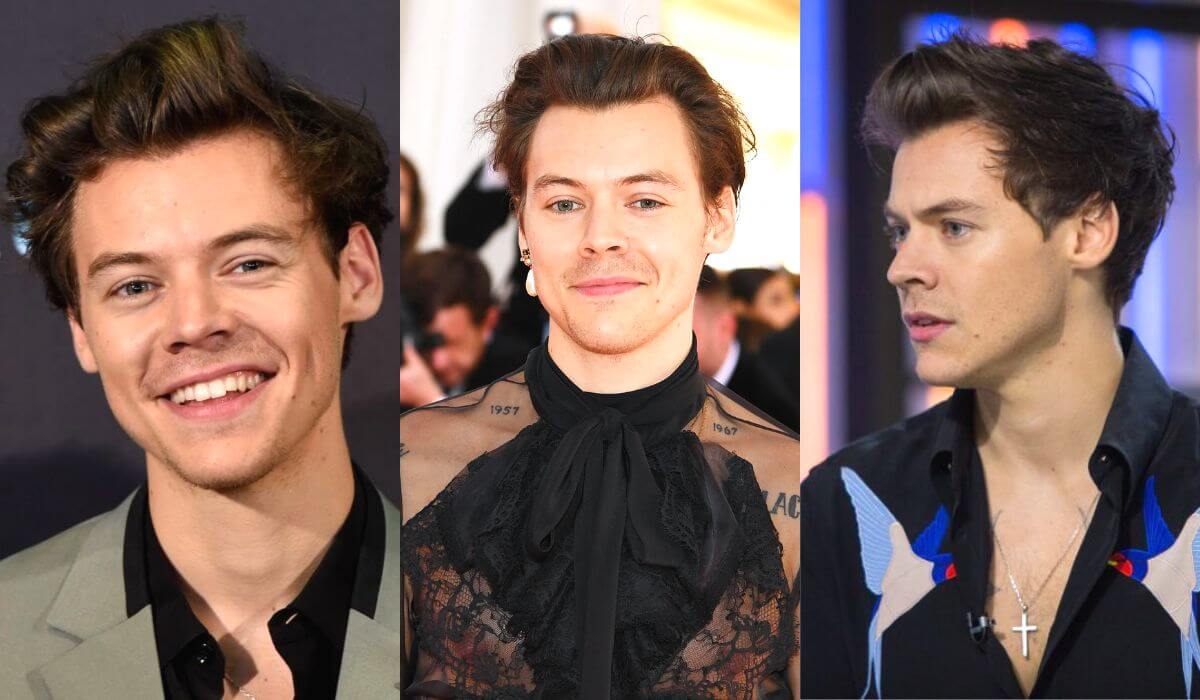 The renowned singer was born on February 1, 1994, and by the age of twenty-nine, he has made a quite accomplished career. His parents are Anne Twist and Desmond Des Styles. It was in 2017, that he released his riveting self-titled album through Columbia records and surprisingly peaked at number one in both UK and US.
Also Read: Dolly Parton Hosts A Special Get-Together With Her Goddaughter 
Fine Line, the second album of Harry Styles peaked atop the US Billboard 200 and he was showered with accolades that he never anticipated. It was his third album titled Harry's House that broke all the records and it was this album that bestowed the Grammy award for Album of the Year in 2023. Along with three Grammy awards, he received the Ivor Novello award, three American Music awards, and a Brit award. 
Other than his vast career, Harry Styles is much famous for his unique dressing style including, skinny jeans, sheer blouses, floral prints, and ostentatious suits. His fashion sense has gained wide popularity and most of them were really inspired by the unique way he pulls off himself in each massive event. Harry Styles was vehemently criticized by people for his nuanced looks, but he does not care about it and flaunts how he is.