Blac Chyna Net Worth, Career, Relationship, And More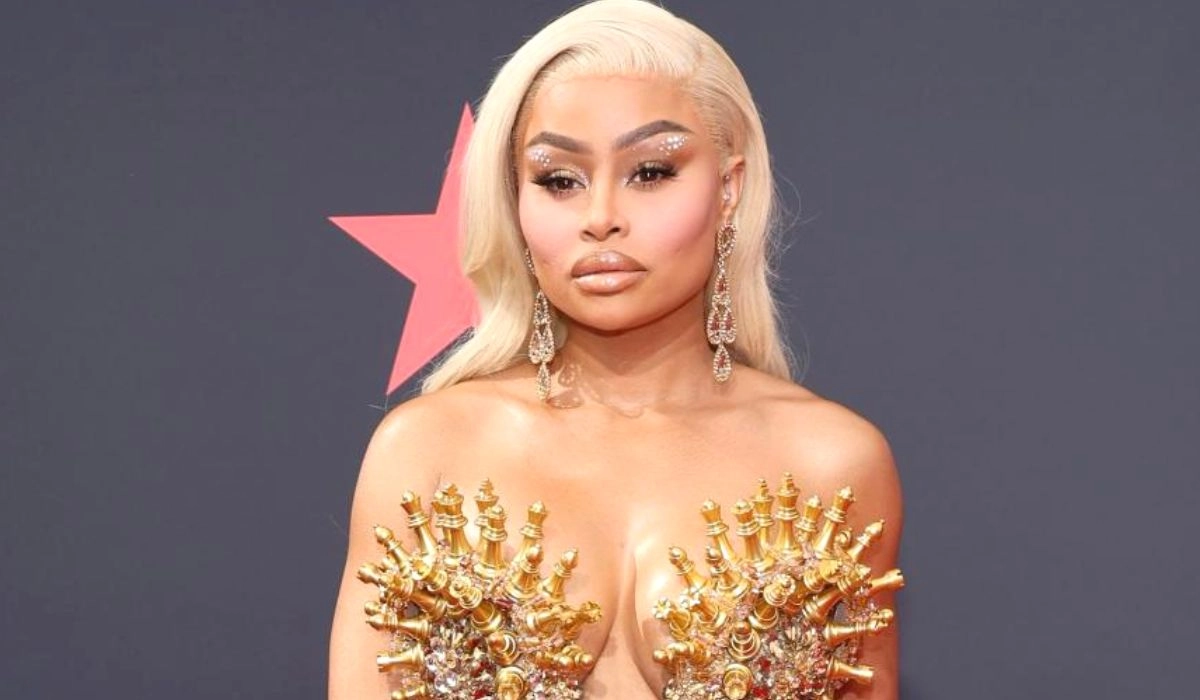 Angela Renée White, professionally known as Blac Chyna, is an American model, singer, and media personality. She is known for her relationship with high-profile celebrities, including American rapper Tyga, and television personality, Rob Kardashian.
Chyna was a former stripper who appeared in a number of television shows, including E!'s Keeping Up with the Kardashians, and Rob & Chyna, a reality show with then-boyfriend Rob Kardashian. Although she is prominent in many fields, fans aren't much aware of the singer, who has become a more prominent figure on OnlyFans since 2020.
As per the 2023 estimate, it is stated that the singer owns a net worth of $5 million at the time. In 2017, she filed a $100 million lawsuit against the Kardashians for defamation after Rob posted sexually explicit photos of her on social media. But, unfortunately, the case got ruled in favor of the Kardashians, and she gained nothing from it.
Blac Chyna Early Life And Career
Blac Chyna Born on May 11, 1988, in Washington, D.C., U.S., the 34-year-old singer started her career as a stripper at the Kings of Diamonds, a famous Miami Club. Chyna was known for her exotic and impressive look. And during that time, she got attention from several prominent figures, including radio host Angela Yee and Drake.
In 2010, American rapper Drake name-dropped Chyna in his song "Miss Me." She is portrayed as a stripper in the lyrics, and he speaks mostly about her beauty. Chyna started her career as a stripper right after she joined the college. She made money by stripping in order to pay her tuition fees. Later, she shifted to Miami and attended Johnson & Wales University while continuing her stripping job. But since she couldn't concentrate on both together, she chose her stripping career.
As she gained tremendous popularity in the field, she even expanded her expertise into modeling. She appeared in the cover photo of numerous magazines, which caught the eyes of many celebrities. With Drake's song, Chyna grew into popularity overnight. Later, in 2018, she became a stunt double for Nicki Minaj in Kanye West's song "Monster."
Chyna won the Model of the Year in the 2011 Urban Model Awards. It paved the way for her first television appearance through Tyga's music video "Rack City." This was only the beginning, and later she appeared in numerous songs and television shows.
Also Read: Pedro Pascal Net Worth: Details Of His Life, Career, And Net Worth
Blac Chyna Net worth
Blac Chyna made a good fortune by expanding her expertise into various fields. Although Blac Chyna started her career as a stripper, she was also a singer, entrepreneur, model, and socialite. Also, she made wealth from the online subscription platform, OnlyFans.
As per the 2023 estimate, the singer acquired a net worth of around $5 million. She is one of the highest-earning public figures in the online adult content subscription service, OnlyFans. It is estimated that the former stripper has made around a million dollars from OnlyFans within a short time.
Blac Chyna Business ventures
Just as mentioned above, the former stripper is also an entrepreneur who owns numerous ventures. She is a professional makeup artist and owns beauty salons in various parts of the country. Chyna even takes beauty classes for aspirants and has also created a line of beauty and make-up products under the name, Lashed by Blac Chyna. Apart from beauty and makeup products, she even owns a clothing line and accessories.
Blac Chyna Relationship And Affairs
The former stripper is known for her high-profile dating history. After growing into prominence, the rapper and businesswoman had numerous relationships, although most of them didn't end well.
After appearing in Tyga's music video, there were rumors that they were together. They started dating in 2011, and just after a year, Chyna gave birth to their son. The couple had a happy life until they split in 2014, as the American rapper lost interest in Chyna and was dating American television personality and businesswoman Kylie Jenner.
Tyga's relationship with Jenner has advanced several issues with the couple, and fans have witnessed a feud between the two ladies. The feud ended after Chyna started dating Kylie's stepbrother Rob Kardashian. The couple started dating in 2016 and she even appeared in episodes on the popular television reality show E!'s Keeping Up with the Kardashians. Although they had an on-and-off relationship, she gave birth to their son in 2016. But in February 2017, the couple finalized their split.
Blac Chyna is believed to be single and not romantically linked with anyone. She is more concentrating on her career and kids apart from a relationship.
More: William Shatner net worth, Age, Career, Priceline All You Should Know
Shone Palmer
I've been writing about LGBTQ issues for more than a decade as a journalist and content writer. I write about things that you care about. LGBTQ+ issues and intersectional topics, such as harmful stories about gender, sexuality, and other identities on the margins of society, I also write about mental health, social justice, and other things. I identify as queer, I'm asexual, I have HIV, and I just became a parent.