Who is Valentina Paloma Pinault? All About Salma Hayek Daughter
Salma Hayek is a Mexican-American actress as well as a producer who has established herself as a prominent figure in the entertainment industry in Hollywood. Salma Hayek daughter Valentina Paloma Pinault is without a doubt one of the most wonderful gifts that life has bestowed upon her. Valentina has already established a reputation for herself in the eyes of the public, despite the fact that she is only 15 years old. We are going to delve into the life of Valentina Paloma Pinault and learn everything there is to know about Salma Hayek's daughter in this post.
Valentina Paloma Pinault Early Life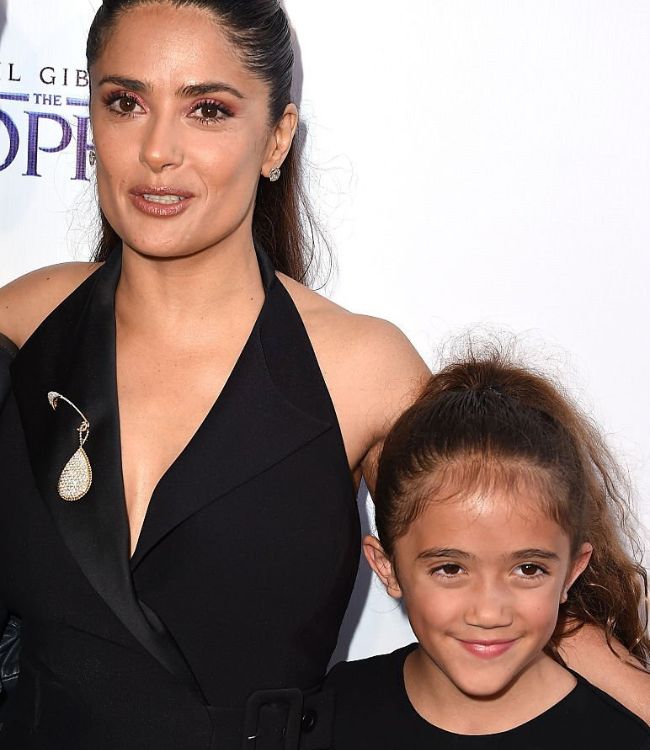 Salma Hayek and Francois-Henri Pinault welcomed their daughter, Valentina Paloma Pinault, on September 21, 2007, in Los Angeles, California. Valentina is their first child together. Francois-Henri Pinault is a French businessman who is worth a billion dollars and serves as the chairman and CEO of the holding firm Kering, which specialises in luxury goods. They tied the knot on Valentine's Day in 2009, and have been happily married and living together ever since. Salma and Francois-Henri
Valentina Paloma Pinault Education
Valentina is a student at a prestigious private school in Los Angeles, which is located in the state of California. In various interviews, Salma has stated that she is extremely pleased of her daughter Valentina's academic achievements and that she believes Valentina to be an exceptionally brilliant student.
Valentina Paloma Pinault Hobbies and Interests
Young Valentina have a great deal of skill, and she plays the piano and enjoys making music in her spare time. She is really talented, as seen by the videos that Salma has posted on her Instagram page showing Valentina playing the piano. In addition to her skills as a musician, Valentina has a keen interest in the world of fashion and beauty, and she takes great pleasure in attempting a wide variety of looks.
Valentina Paloma Pinault Public Appearances
Over the course of her life, Valentina and her mother have shared the spotlight in a number of public settings. She has been by Salma's side at numerous events, including movie premieres, award shows, and other occasions. In spite of the fact that Salma is in the public glare, she has made a concerted effort to keep Valentina out of the limelight. She will only publish images and information about her daughter when she is confident that she can do so without causing her daughter any embarrassment.
Also Read Who Is Pedro Pascal's Wife? Girlfriend, Dating History, Sexuality, And Much More
Conclusion
Young Valentina Paloma Pinault is an exceptionally gifted and bright young lady who has already established a reputation for herself in the eyes of the general public. She may be young, but she has a deep love for music and a strong desire to do something positive for the people in her town. Valentina has a promising future in front of her, and she can thank her parents for their support.
Shone Palmer
I've been writing about LGBTQ issues for more than a decade as a journalist and content writer. I write about things that you care about. LGBTQ+ issues and intersectional topics, such as harmful stories about gender, sexuality, and other identities on the margins of society, I also write about mental health, social justice, and other things. I identify as queer, I'm asexual, I have HIV, and I just became a parent.