Ted Lasso Season 3 Release Date, Episodes, Cast, Where To Watch, And More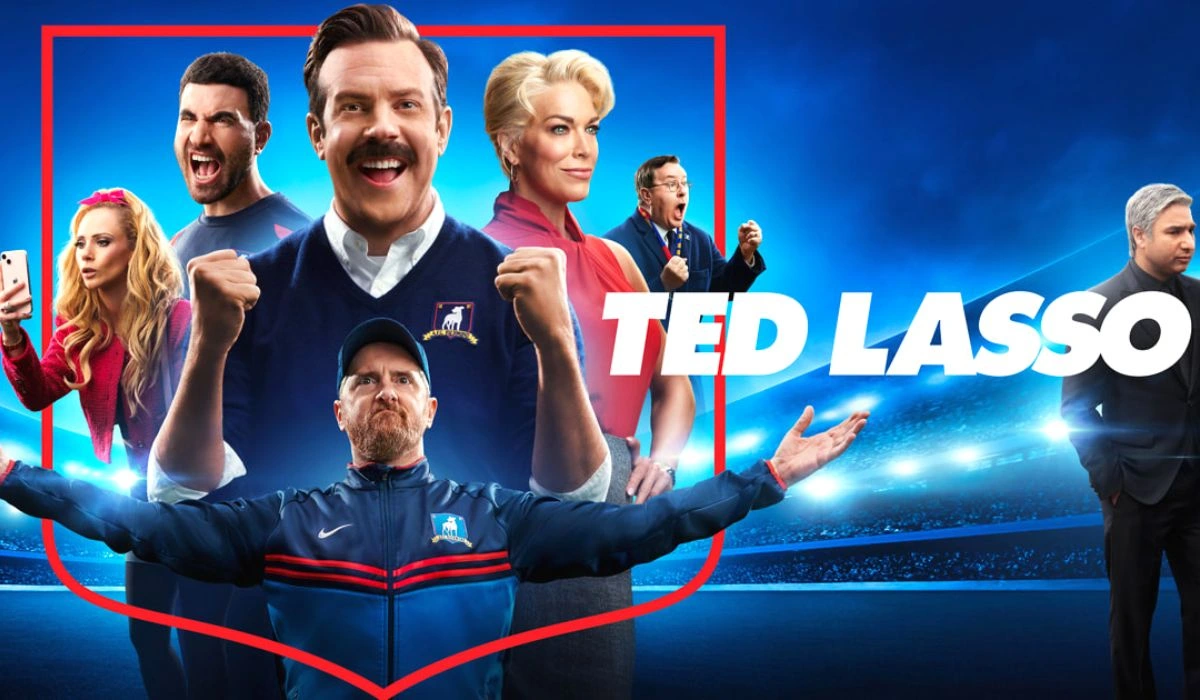 After much anticipation, Ted Lasso season 3 is all set to release on March 15, 2023, and people are thrilled to bits to watch their favorite show back again. Ted Lasso has an irreplaceable place in the hearts of every series lover and when the official date was announced audiences were ecstatic to watch their favorite characters back to their lives. Let us explore more about Ted Lasso season 3.
Ted Lasso Season 3 Release Date
The much-awaited release date of Ted Lasso is finally here and is scheduled on March 15, 2023. This amazing American sports comedy-drama and series follows a handsome and talented American college football coach who would be hired to coach an English soccer team. Episode two of Ted Lasso season 3 would be released on March 22, 2023.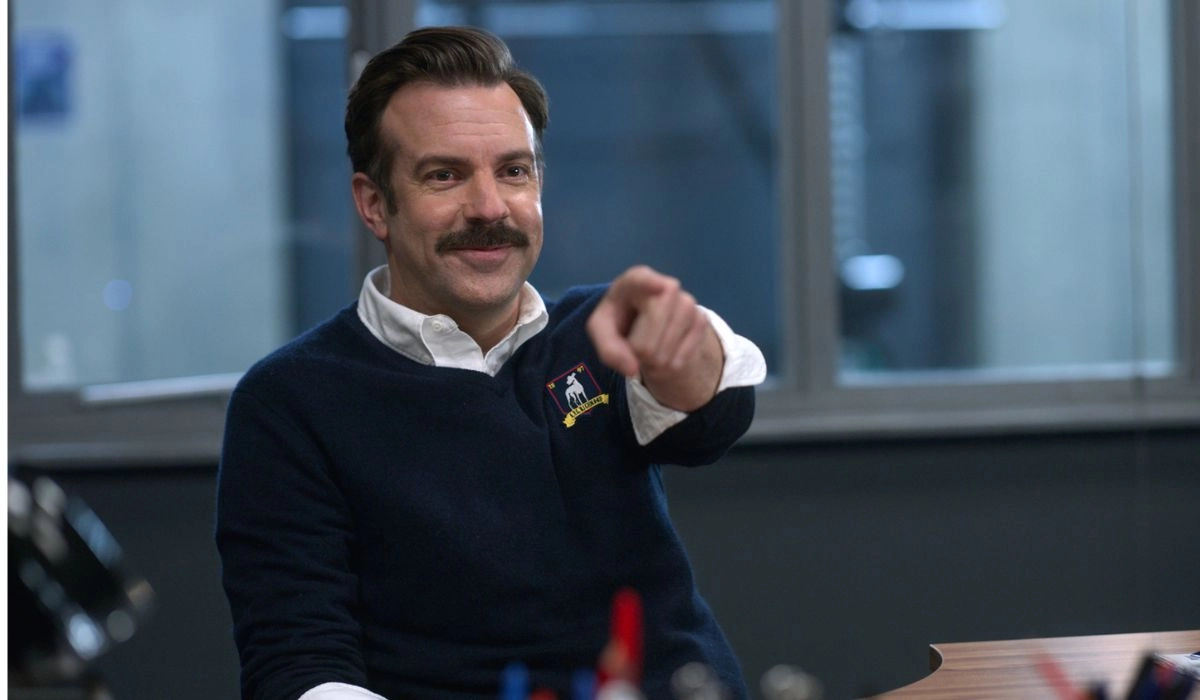 The series just swoon into the lives of audiences across the globe as its plot and way of presenting comedy were inexplicable. People were so pleased to watch their favorite characters essaying their respective roles and it garnered an Emmy award too.
Ted Lasso Season 3 Episode Schedules
As we know season 3 would consist of twelve episodes, and each of the episodes is scheduled on different dates to be released. The schedule is as follows:
| | |
| --- | --- |
| Episode 1 | March 15 |
| Episode 2 | March 22 |
| Episode 3 | March 29 |
| Episode 4 | April 5 |
| Episode 5 | April 12 |
| Episode 6 | April 19 |
| Episode 7 | April 26 |
| Episode 8 | May 3 |
| Episode 9 | May 10 |
| Episode 10 | May 17 |
| Episode 11 | May 24 |
| Episode 12 | May 31 |
Where To Watch Ted Lasso Season 3?
As we all know the previous season of Ted Lasso premiered on Apple Tv+. so undoubtedly we could watch season three of Ted Lasso on the same platform, Apple Tv+. Ted Lasso is not on Netflix and Amazon Prime and it would be available exclusively on Apple Tv+. each episode would be running for 29-49 minutes and fans could binge-watch the series within a short span of time.
Ted Lasso Season 3 Episodes
Season 3 has a bit varied from the last two seasons and so this particular season consists of twelve episodes. But audiences would be thrilled to watch all these twelve episodes within a matter of time. As we all know season one of the show was restricted to ten episodes and season two was twelve episodes. The running time of each episode was around 29- 49 minutes.
Also Read: Only Murders In The Building Season 3: Release Date, Cast, Trailer, All You Need To Know
Plot Details Of Ted Lasso Season 3
Back in August 2022, the editors of the Ted Lasso, AJ Catoline, and Melissa McCoy asserted that there are many more interesting facts waiting for the viewers and especially the characters Rebecca and Nate will have the best character change in the coming season 3.
They both exclaimed: "Nate's on a trajectory, career-wise, from season 1 as kitman, then he became a coach, and now he is the coach of West Ham. Jason is very generous as a producer and creator. He gives all of the characters a storyline. I think that's why the episodes are so full. There are many stories. He wants every character to have an arc".
Also, the editors added that the character essayed by Hannah, Rebecca would be in an uncanny predicament, and she would be stuck with her professional and personal life. Rebecca had to navigate her personal love interest with Sam Obisiniya and on the other hand her professional life with her ex-husband Rupert Mannion.
Surprisingly we could see at the end of season two, how Nate shed his good character trait and turned out to be a villain. His acting is priceless and audiences are keener to explore more about his character's dimension.
Ted Lasso Season 3 Cast:
It is the irrefutably appropriate cast that makes Ted Lasso even more appealing to other shows in the industry. Most of the prominent characters and their supporting cast would likely reprise their roles in season 3.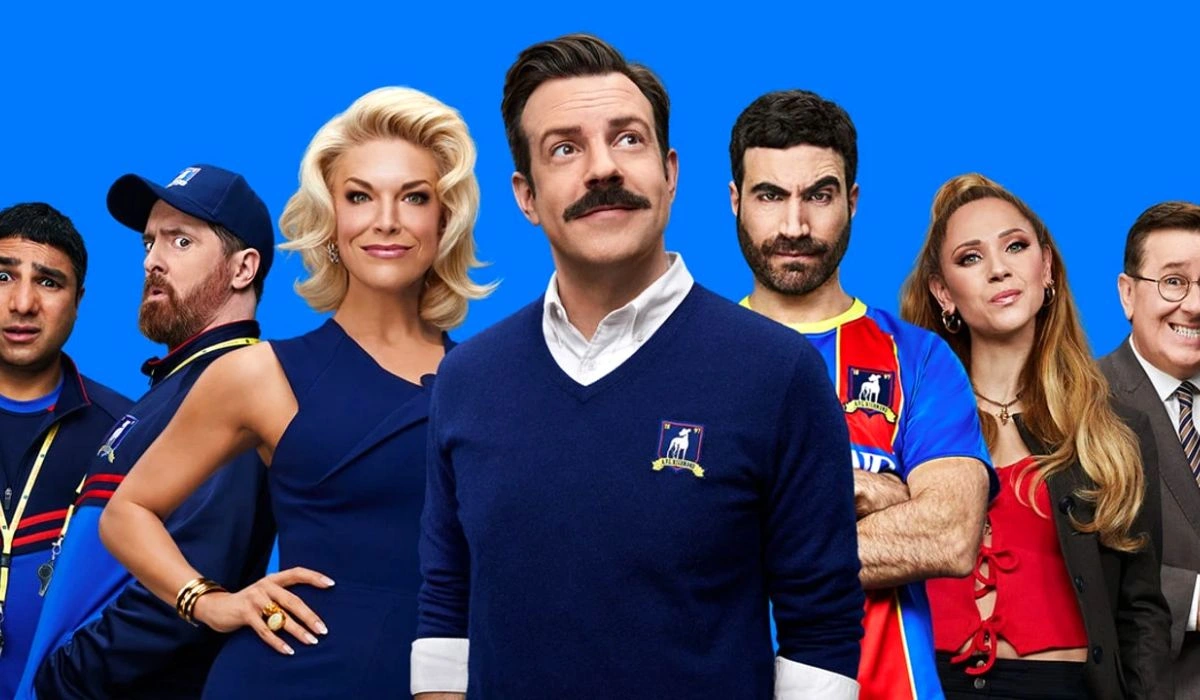 The important cast includes:
Jason Sudeikis as Ted Lasso
Kola Bokinni as Issac McAdoo
Annette Badland as pub landlord Mae
Anthony Head as Rupert Mannion
David Elsensdoorn as Jan Maas
Hannah Waddingham as Rebecca Welton
Brett Goldstein as Roy Kent
Brendan Hunt as Coach Beard'
Nick Mohammed as Nate Shelley
Juno Temple as Keeley Jones
Phil Dunster as Jamie Tartt
Cristo Fernandez as Dani Rojas
Toheeb Jimoh as Sam Obisanya
Jeremy Swift as Leslie Higgins
Where Was Ted Lasso Filmed?
The filming location of Ted Lasso was in London. The beautiful places in London and the landscapes serve the exciting effect on the scenes and three seasons of Ted Lasso were filmed on the outskirts of London.
More: Will There Be A The Glory Season 3? Is Netflix Renewing The Glory?
Shone Palmer
I've been writing about LGBTQ issues for more than a decade as a journalist and content writer. I write about things that you care about. LGBTQ+ issues and intersectional topics, such as harmful stories about gender, sexuality, and other identities on the margins of society, I also write about mental health, social justice, and other things. I identify as queer, I'm asexual, I have HIV, and I just became a parent.