Is Brie Larson A lesbian? Is Her New Video A Hint For Her Sexuality?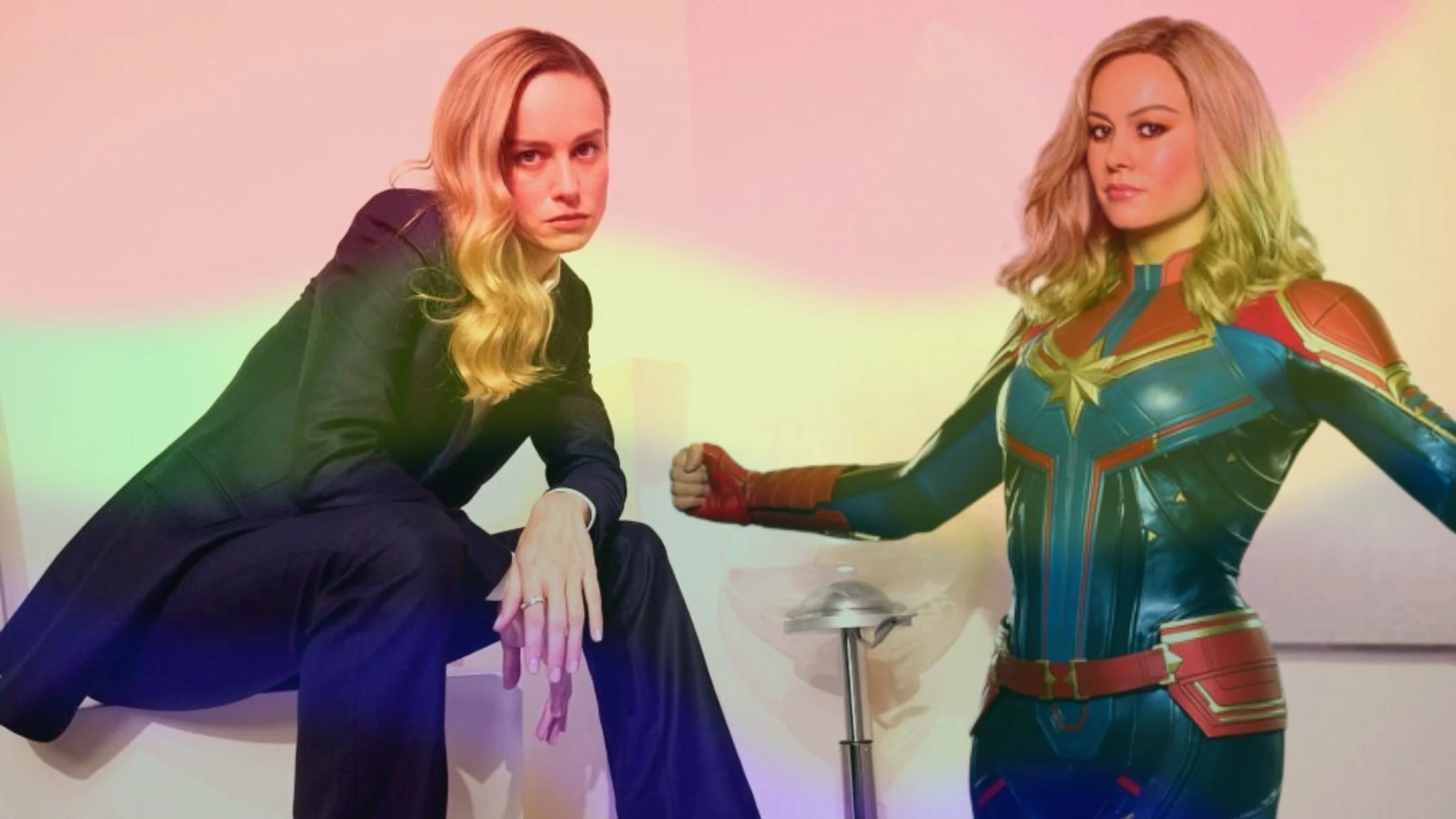 Brie Larson also the "Captain Marvel" has frightened her fans on Twitter after she dropped a video of her quiz sessions and makes everyone think about the question that "Is Brie Larson a lesbian?". Many queer fans were surprised when Brie Larson hinted that she could be gay.
We all know that Brie Larson is very private, and she often avoids questions she is uncomfortable with. She admitted that she fears being judged for her flaws by others.
In the wake of the video, there have been several rumors regarding her sexuality. Apart from the video, neither she nor any of her representatives did not comment regarding the issue, which makes it even more confusing for her fans to conclude a point.
What Was Her Statement? Is Brie Larson A lesbian?
In the video, she was interviewed in the quiz, "You are ten years old. How do you spend an hour of recess? The captain Marvel actress responded with great enthusiasm. She replied," I'd probably be in the computer library researching 'how do I know if I'm gay?"
This reply has sent a shock to the fans. Indeed, anyone could think if she was hinting that she was gay, wanted to, or at some point, felt like being. All these opinions are just a construct in my mind. We all know that nothing can come of it unless she comes out as gay.
In counter, we all are aware that Brie Larson was dating and engaged to Alex Greenwald, the leading singer of the Phantom Planet. The couple reportedly began dating in 2013. They got engaged in 2016. However, their relationship was not forever, as they mutually broke up in 2019.
Additionally, she began dating Elijah Allan Blitz in 2019. Brie Larson and Elijah Allan Blitz are ultimately private about their relationship. They rarely go on public outings.
The last time the couple was seen back in September 2022, they were spotted at Disneyland. Since both of the professionals were entirely private about themselves, it is more demanding for the sources to confirm ‌whether the duo is still dating or not. It's been a long time since the couple ‌last seen together. They might be dating or not.
Huge Fan Of Queer Community Made More Headlines
Regarding her sexuality, it is the same, especially, because she has never come out as gay apart from hinting at herself and supporting her.
When coming to that, she is a huge fan of the queer community, especially lesbians. Once she made headlines regarding the Closing remarks on the Comic-Con panel with Tessa Thompson.
She was asked if she had any closing remarks after a fan yelled that they wanted to see lesbians. Brie Larson replied, "How can I top lesbians". The queer fans were impressed with her sense of humor.
In fact, there might be some queer "Captain Marvel" hoping for her to come out as gay. But one thing is for sure. If in the future, if ever she comes out as gay.
A lot of individuals will be inspired because she ‌marked her influence by engaging in different movements to support gender, equal pay, transgenders, and many other motions.
Since the lack of factual evidence, it is unclear to convey that whether she is currently dating or single. But looking up the timeline. It is possible that she is still together with actor-filmmaker Elijah Allan-Bitz.
Read More: Top 10 Famous Lesbian Rappers You Should Know
In the modern world of normalizing short-term relationships as well as changing partners. It is clueless to determine some hard truths out of rumors.
‌Brie Larson can be ruled out as not gay because she has not officially come out as gay. Moreover, her previous relationships indicate that she was not gay.
Gay or not, she is an open-minded, kind, and loving person who understands the struggle of self-acceptance.
Shone Palmer
I've been writing about LGBTQ issues for more than a decade as a journalist and content writer. I write about things that you care about. LGBTQ+ issues and intersectional topics, such as harmful stories about gender, sexuality, and other identities on the margins of society, I also write about mental health, social justice, and other things. I identify as queer, I'm asexual, I have HIV, and I just became a parent.