Who is Finn Wolfhard Girlfriend? All About Elsie Richter.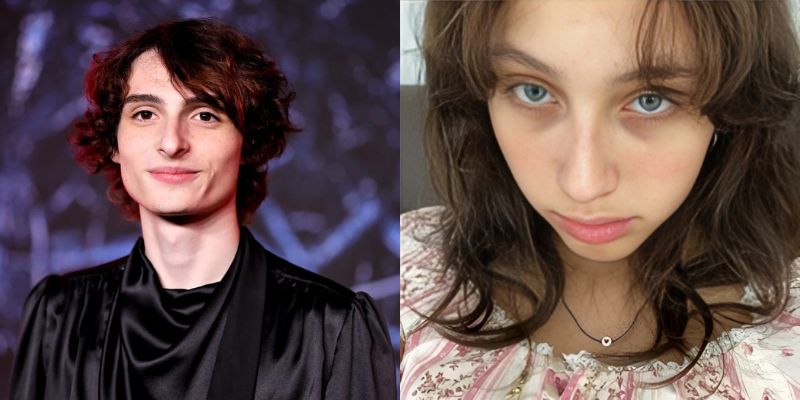 Netflix's Stranger Things fame Finn Wolfhard is popular for his role as Mike Wheeler in the science fiction horror series. Earlier in 2021, Wolfhard confirmed his relationship by posting a picture of him cozying with Elsie Richter. The picture has put an end to all the relationship rumors that were falling on the young actor.
But recently, the actor removed the photo from his social media account which has caused some speculations among his fans. They even doubt whether the couple is on the verge of separation. At the same time, some top forums claim that the couple is still on with their relationship and is planning to make it private until they take it to the next level. It is really confusing what to believe and what not.
However, even though the stars are trying to hide it from the public, netizens as well as the media are much interested to know more about the duo, especially about Wolfhard's sweetheart. Here's all you need to learn about the actress and love interest of Finn Wolfhard.
Who is Finn Wolfhard?
Canadian actor Finn Wolfhard became prominent after his role as Mike Wheeler in the Netflix science fiction drama series, Stranger Things became a success. Born in Vancouver, British Columbia, Canada, on December 23, 2002, Wolfhard sparked both as an actor and a singer. He was the lead vocalist and guitarist of the band, Calpurnia and by 2020, he became a member of the band, The Aubreys. Apart from Stranger Things, he is also known for the portrayal of Richie Tozier in the supernatural horror film series, IT.
Wolfhard was born into a family of French, German, and Jewish descent. He made his debut in the 2014 science fiction series, The 100. Later, the following year, he appeared in the dark fantasy drama television series, Supernatural.
Who is Finn Wolfhard Girlfriend Elsie Richter?
Finn Wolfhard and his girlfriend Elsie Richter have been dating since 2021. The couple sparked dating rumors in early 2021 as they were spotted together by netizens. The rumor was later confirmed through the picture which has been deleted by now.
Elsie Richter, the rumored girlfriend of the Stranger Things fame was born in an acting family. She was the daughter of the English actress and writer Dorothy Perpetua Wells, prominently known as Dolly Wells, and photographer Mischa Richter. She along with her brother Ezra has made an appearance in the British comedy television series. Doll & Em with their mother.
Was the rumor true or were just some stories made up by netizens?
At present, there are no updates about the Wolfhard Richter relationship, but it was true that the duo was in a relationship. Wolfhead admitted earlier during an interview that he almost felt like being blackmailed to confirm his relationship with Elsie.
The actor stated that most of his fans were nice to him and gave him his space and time. But on the other hand, he admitted that there were some others who wanted to closely examine his life and personal things. He even revealed that some blackmailed him to make their relationship public, or else they would disclose Richter's address publicly. Wolfhead disclosed that he posted the duo's picture out of fear.
As of now, it is believed that the actor has decided to keep their relationship private from others. If not, we could hear some news in the near future as the series's forthcoming season is nearing its release.
Also Read Who Is Michael Lerner Wife? Is He Married? Life, Career, Family, More
Shone Palmer
I've been writing about LGBTQ issues for more than a decade as a journalist and content writer. I write about things that you care about. LGBTQ+ issues and intersectional topics, such as harmful stories about gender, sexuality, and other identities on the margins of society, I also write about mental health, social justice, and other things. I identify as queer, I'm asexual, I have HIV, and I just became a parent.