Mike Budenholzer Bio, Age, Height, Wife, Family, Net Worth, Ethnicity, And More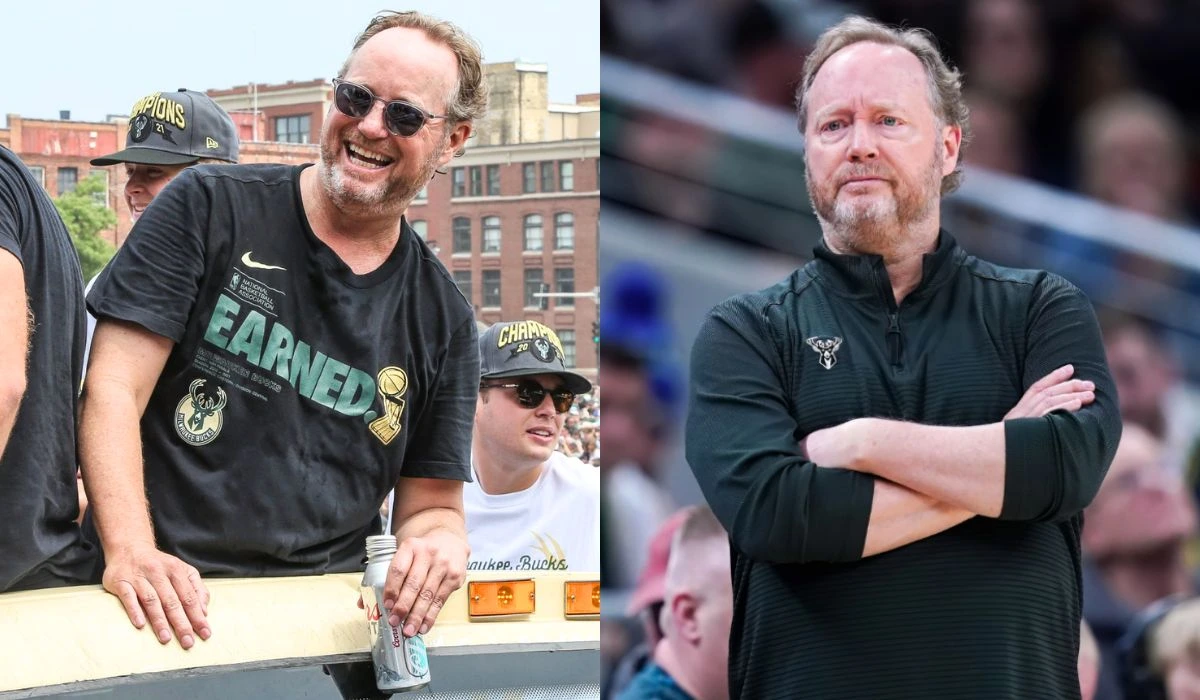 Mike Budenholzer was an American basketball player who most recently became the head coach of the Milwaukee Bucks in the National Basketball Association (NBA).
Budenholzer has been the topic of discussion in most media because the Milwaukee Bucks fired him on Thursday, just two years after leading them to an NBA title.
The action was taken three weeks after the NBA approved Jimmy Haslam, owner of the Cleveland Browns, to acquire a 25% ownership in the organization.
Since the news regarding his dismissal came out, people have been searching for Mike Budenholzer's personal and professional life. So, let's go through some personal facts about the former basketball player, including his bio, relationships, family, net worth, and body measurements.
Mike Budenholzer: Bio
Mike Budenholzer was the head of the Milwaukee Bucks. He was appointed as the 16th head coach in the history of the Bucks on May 17, 2018.
Under the guidance of Budenholzer, the Bucks won the NBA title since 1971 during the 2020-2021 NBA season. He earned the NBA Coach of the Year Award in 2019 and the Michael H. Goldberg NBCA Coach of the Year Award twice in 2019 and 2020, in his first three seasons as the head coach of the Bucks.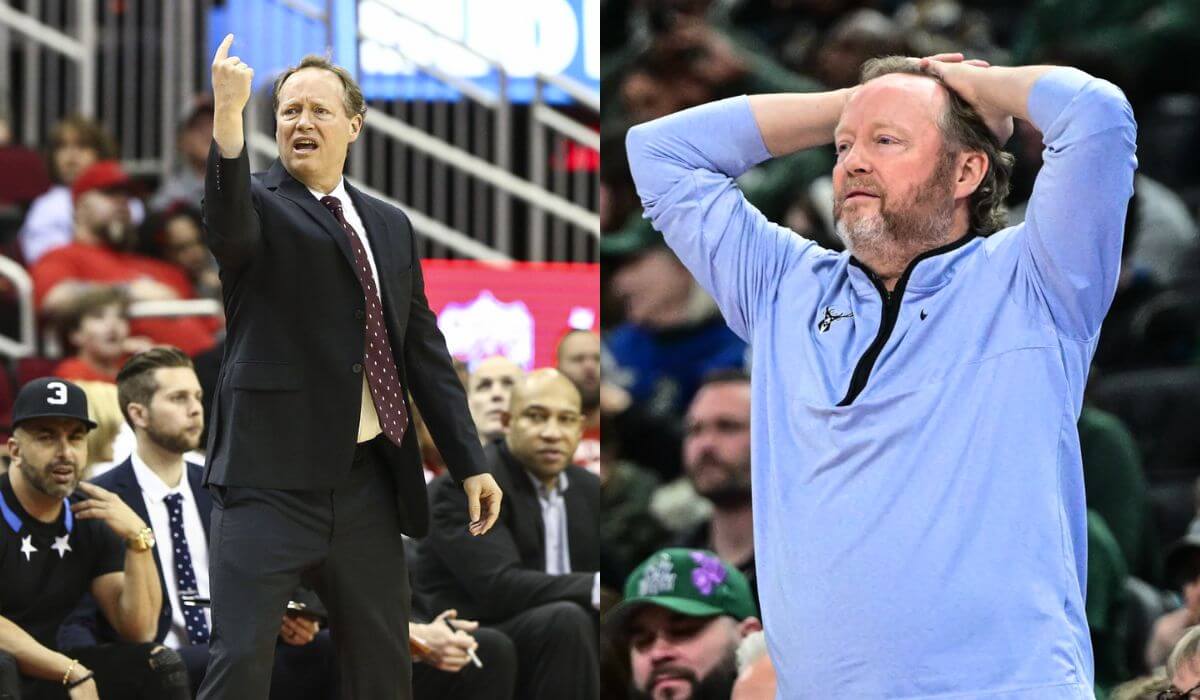 The previous positions that Coach Budenholzer worked in include assistant coach for the San Antonio Spurs (1996-2013) and head coach for the Atlanta Hawks (2013-2018).
Budenholzer was born as the youngest of seven siblings on August 6, 1969. He attended Holbrook High School in Arizona. Later, Budenholzer attended Pomona College, where he served as a four-year letterman in golf and basketball.
He left for Denmark to play basketball with Vejle Basketball Klub after graduating in 1993. He averaged 27.5 points per game in his debut season.
Must Read: Who Is Dominic Purcell? All About Age, Net Worth, Career, Children, Family
Mike Budenholzer: Family And Ethnicity
Budenholzer was the youngest of Vince Budenholzer and Libby Budenholzer's seven children. Budenholzer's family is of German ancestry.
Before retiring in 1997, his father, who was also a basketball coach, spent 25 years leading high school and collegiate teams in Arizona.
On April 24, 2023, before game four against the Miami Heat in the first round of the NBA playoff, one of Budenholzer's brothers was killed in a car accident.
Mike Budenholzer Wife, Children
Everyone is curious about the love life of Mike Budenholzer. They are enquiring whether Budenholzer is married or not. Who is Budenholzer's wife? Who is his girlfriend, if not married? Here's the answer to the queries.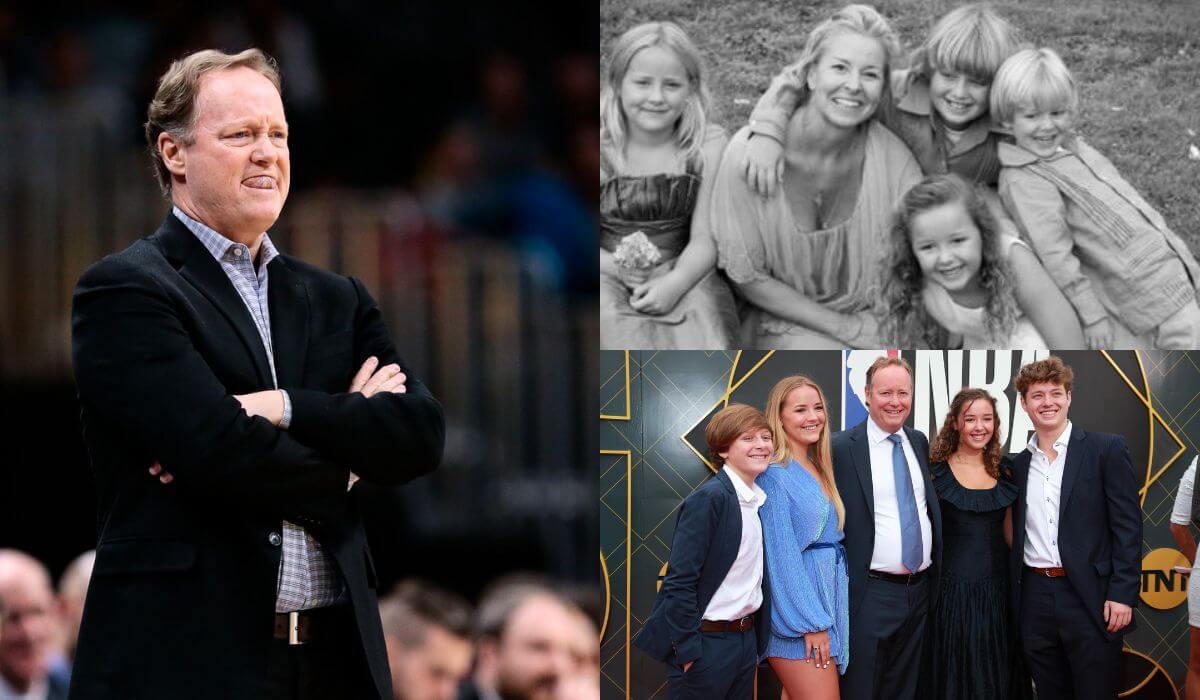 Mike Budenholzer has been married to Mary Beth Budenholzer and they have four children together. Willian, Savoia, Elizabeth, and John are the four children of Budenholzer and Mary.
The family of Mike Budenholzer reportedly lives in San Antonio. Even though Mike has a busy lifestyle, he makes time for his family and they are happily living together.
Mike Budenholzer Height & Weight
Now, let's have a look at the height, weight, and other body measurements of Mike Budenholzer.
According to several sources, Budenholzerr is 5.7 inches in height and weighs more than 66 kilos. He has a distinct physique and excellent height and body proportions. Compared to height and other body measurements, Mike Budenholzer has a healthy and fit body.
It's necessary for an athlete to be fit and healthy in order to maintain a great performance in their respective fields. As a basketball player and coach, Budenholzer is well aware of how to take care of a healthy body.
Mike Budenholzer: Net Worth
Mike Budenholzer, an American professional basketball coach and former basketball player, is supposed to have an estimated net worth of more than $3 million.
He is listed as one of the wealthiest basketball coaches of all time. Most of the wealth that Budenholzer owns is accumulated from his career as a professional basketball player.
Shone Palmer
I've been writing about LGBTQ issues for more than a decade as a journalist and content writer. I write about things that you care about. LGBTQ+ issues and intersectional topics, such as harmful stories about gender, sexuality, and other identities on the margins of society, I also write about mental health, social justice, and other things. I identify as queer, I'm asexual, I have HIV, and I just became a parent.