Who Is Mark Cuban? Age, Bio, Career, Net Worth, Wife, Family, And More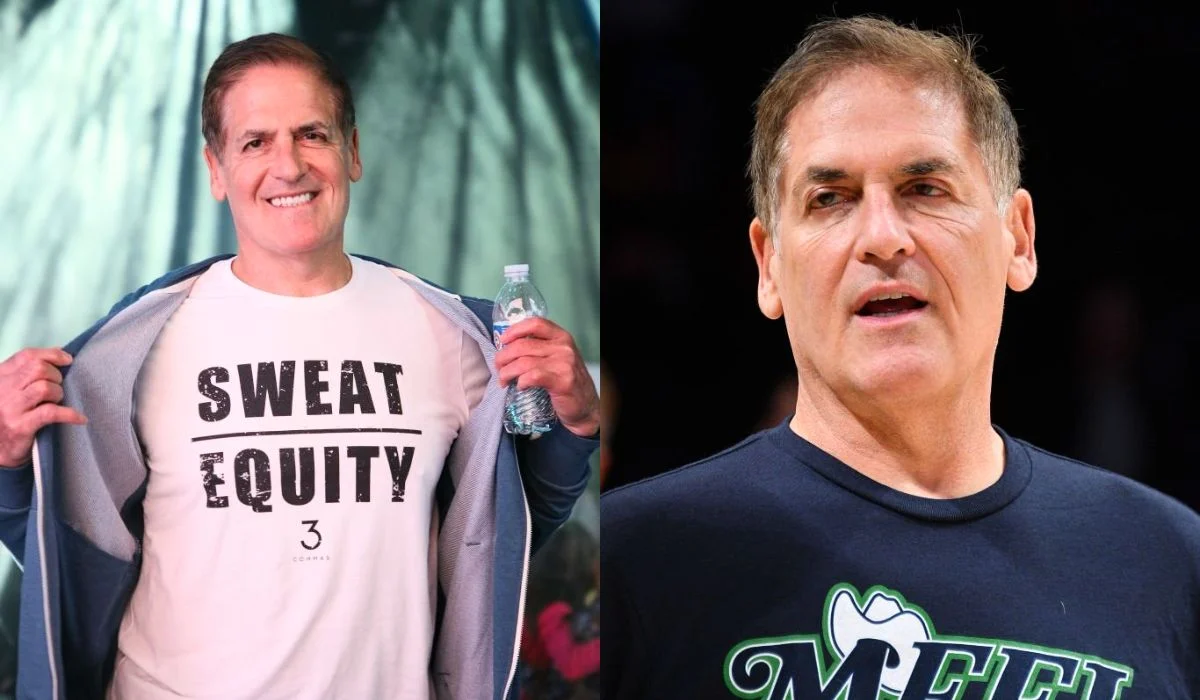 Mark Cuban, an American billionaire, has been the talk of the town since he had a debate over the vaccine with Joe Rogan and Elon Musk.
The heated exchange between these persons has already made the recent headlines. Since then, people have been searching for Mark Cuban's personal and professional details as they are interested in his life.
This article deals with everything that you need to know about Mark Cuban. So, let's dive into his bio, age, carer, relationship, family, teams owned, and more.
Who Is Mark Cuban?
Mark Cuban is one of the prominent American billionaires known for being a businessman, film producer, investor, philanthropist, television personality, and writer. Cuban owns the Dallas Maverik and is one of the owners of 2929 Entertainment.
The billions of net worth that Cuban made with his hard work and determination makes him one of the most successful businessmen in the world.
As a philanthropist, Cuban plays a role in many humanitarian activities. He began his career when he was very young with the aim to be successful in what he was doing.
He tweets about his market predictions and is an open supporter of cryptocurrencies. Besides that, he also supports blockchain technology and decentralized banking.
He is an investor in Bitcoin, Ethereum, and Dogecoin as well as other Web3 businesses and NFTs. his commentary on the cryptocurrency markets and his business operations are closely followed by the media.
Must Read: Who Is Aiden Cook? All About The Child Actor Who Plays Twiglet In The Full Monty
Mark Cuban Age
Pennsylvania-born billionaire, Mark Cuban, is going to be 65 this year. He was born on July 31, 1958, as the son of Norton Cuban and Shirley. He began his business career at the age of 12 by selling garbage bags to buy a pair of sneakers.
Career
Mark Cuban embarked on his entrepreneurial path in 1984 when he established his own company, Micro Solutions.
After selling the business in 1990, Cuban and Todd Wagner teamed together to enter the online streaming market by purchasing Audionet and rebranding it as Broadcast.com. In 1999, they sold Broadcast.com to Yahoo! For $5.7 billion.
Since then, he has been involved in several business ventures, including the founding of 2929 Entertainment. Along with several other businesses, Cuban has invested in Ice Rocket, RedSwoosh, and Magnolia Pictures.
In addition to his business ventures, Cuban is well known for owning the NBA franchise Dallas Maverick. He paid approximately $285 million for the team's majority share in 2000, at which point he became the sole owner.
Cuban has gained popularity in the media due to his entrepreneurial ability and financial sense. In addition to Shark Tank, he has made guest appearances on a number of other TV programs.
Family
Mark Cuban was born into a family of Jewish descent. His father Norton Cuban was an automobile operator and his mother Shirley Cuban held many jobs. Cuban has two brothers named Brian Cuban and Jeff Cuban.
Mark Cuban Wife & Children
Cuban got married to Tiffany Stewart in September 2002 at a very private ceremony held in Barbados.
They welcomed their first child in 2009 and later two daughters in 2013 and 2016. Currently, the family of Mark Cuban resides in a 24,000 square feet mansion in Dallas.
Mark Cuban Net Worth
Mark Cuban, one of the most influential and successful billionaires in the world, is supposed to have an estimated net worth of more than $5.1 billion as of 2023.
The wealth that Cuban owns had a significant rise over the years. He had his fortune through several businesses which he began doing when he was just 12.
Also Read: Who Is Nicole Tuck? Everything To Know About DJ Khaled Fiancée
Shone Palmer
I've been writing about LGBTQ issues for more than a decade as a journalist and content writer. I write about things that you care about. LGBTQ+ issues and intersectional topics, such as harmful stories about gender, sexuality, and other identities on the margins of society, I also write about mental health, social justice, and other things. I identify as queer, I'm asexual, I have HIV, and I just became a parent.