Is Trina Pregnant? All About Her Relationships And Dating History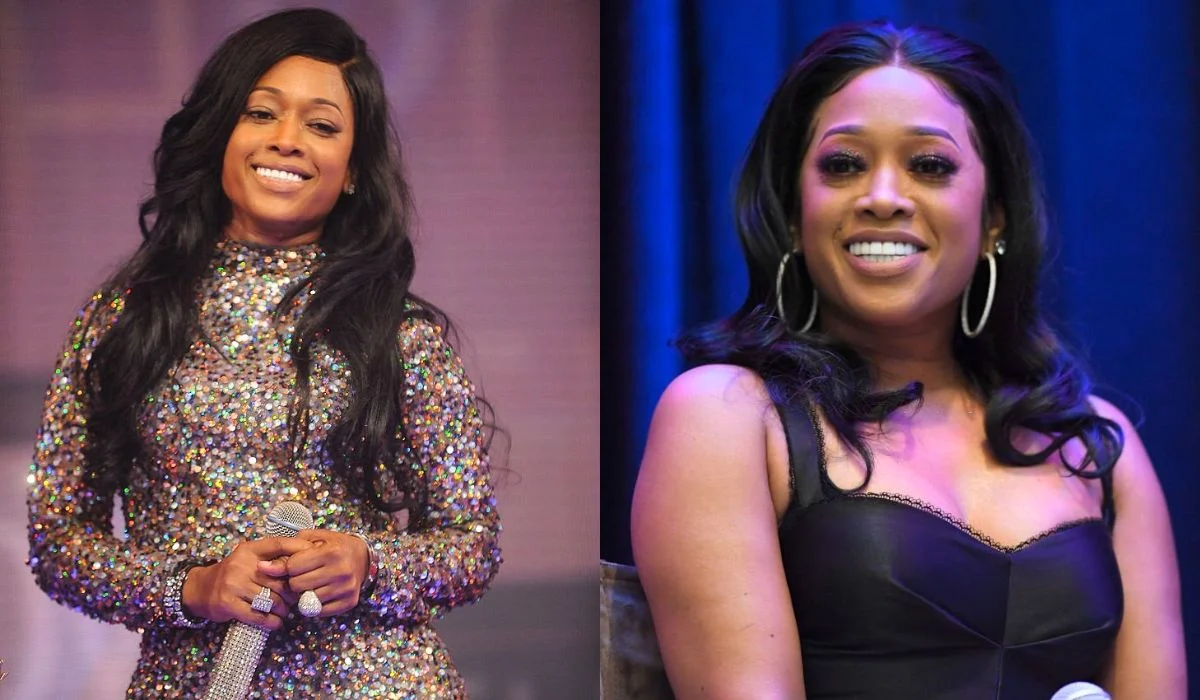 The Miami rapper Trina is one of the most popular and bold female rappers in the music industry. Trina has been in the headlines recently after appearing at the BET Awards. Since she gained a little weight people began to speculate that the rapper is pregnant.
Trina performed at the BET Awards along with Trick Daddy which made the fans clap their hands until the end.
As she went up the stage to perform her greatest hits, the singer stunned in a crimson bodysuit. However, the Step Yo Game Up singer's appearance led many spectators to wonder if she is expecting in 2023.
Trina has been the subject of pregnancy rumors in the past as well. Similar accusations were circulating following her BET Awards performance the year before.
Since the rumor of Trina's pregnancy garnered the attention of many, people become more interested and began looking into her personal life. Most of them wanted to know who she is dating now and also about her previous relationships.
Who Is Trina Dating Now?
According to several sources, the rapper seems to be single now. She has been in a long-term relationship with Raymond Taylor till 2021.
After they broke up, the rapper supposedly led a single life concentrating on career building. It's unknown whether the celebrity rapper is dating anyone at the moment. She might be taking a break from having a relationship since the breakup with Raymond Taylor.
Must Read: Rachel Bilson Dating History: Is She Married? Life, Career, Children, And More
Is Rapper Trina Pregnant In 2023?
Rapper Trina has come across a lot of pregnancy rumors after her certain stage appearances. Even though she had many relationships, she doesn't have any children.
Once in an interview, Trina opened up about her three miscarriages. At the moment, she doesn't seem to be pregnant and might be gained weight due to any other reasons. We can't be sure of anything until Trina opens up.
Rapper Trina: Dating History
Over the years, Trina has managed to maintain her status as one of hip-hop's legendary Diamond Princesses. It has been more than ten years since Trina showed her followers how long female rappers can last and still dominate their field.
Trina has made headlines for some of the high-profile relationships in addition to her successful profession. Here's the list of Trina's past relationships.
Lil Wyne (2005-2007)
Trina started dating fellow rapper Lil Wayne in 2005. The two hip-hop hitmakers got engaged in the same year they began dating. The rap couple parted ways sometime in 2007. She opened up about her relationship with Lil Wyne in many shows and interviews.
She remembered the specifics of how her relationship with Lil Wayne started, how it ended, and whether or not they stayed in touch in the years after their breakup.
Kenyon Martin (2007 – 2010)
After breaking up with Lil Wyne, Trina began dating the basketball player, Kenyon Martin, in 2007. They were publicly spotted at many events and functions often. Trina's three years of relationship with Kenyon Martin ended in 2010.
James Harden (2011)
In 2011, Trina began dating James Harden, the popular basketball player. It was the only short-termed relationship Trina had. Their relationship ended within a short period of time after garnering the attention of the media.
French Montana (2012 – 2014)
French Montana was one of Trina's ex-boyfriends whom she dated from 2012 to 2014. Their relationship was quite popular everywhere since they were featured on the TV show "Love & Hip Hop: New York." even though the couple collaborated in many music performances, they parted ways in 2014 after two years of a beautiful relationship.
Raymond Taylor (2015 – 2021)
Trina and Raymond Taylor were in a long-term relationship that began in 2015. They often appeared in public events together and were spotted dining outside frequently.
Trina and Taylor often shared their pictures together on social media, which garnered a lot of attention. They got engaged in 2017 but later called it off. After 6 years of relationship, the rapper and the entrepreneur ended their relationship in 2021.
Also Read: Laura Ingraham Husband Photo: Is She Married? All About Her Dating History
Shone Palmer
I've been writing about LGBTQ issues for more than a decade as a journalist and content writer. I write about things that you care about. LGBTQ+ issues and intersectional topics, such as harmful stories about gender, sexuality, and other identities on the margins of society, I also write about mental health, social justice, and other things. I identify as queer, I'm asexual, I have HIV, and I just became a parent.