What Is Ripple (XRP) And How Does It Function?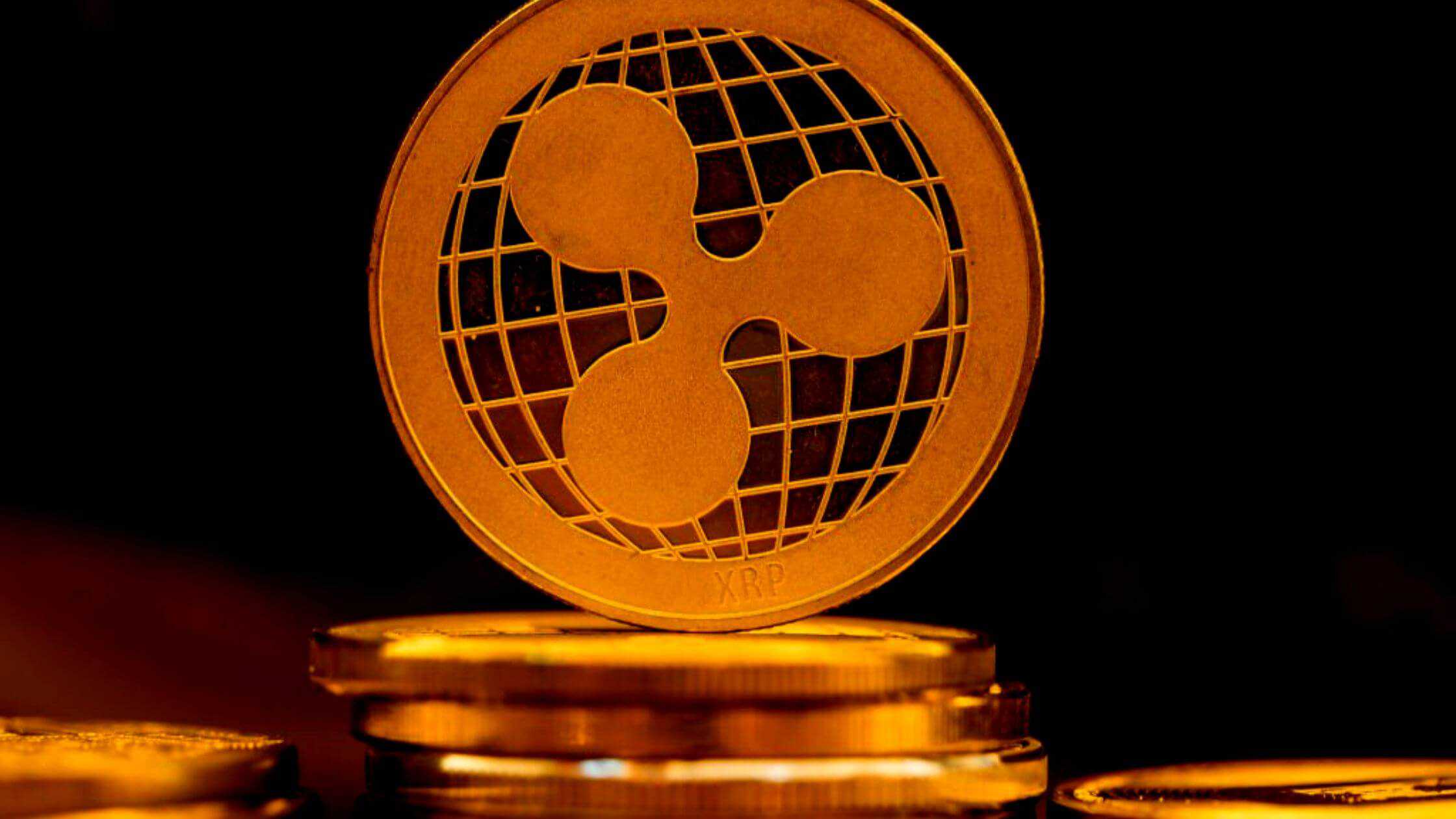 Ripple, a money transfer network, was established to suit the needs of the financial services industry.
The Ripple network's native cryptocurrency is called XRP, and it routinely ranks in the top ten in terms of market capitalization.
How Does Ripple Work?
Ripple, the company that produced XRP, operates a global currency exchange network and payment settlement system.
"Ripple was created from the bottom up to successfully replace SWIFT (a leading money transfer network) or to otherwise replace the settlement layer between large financial institutions," says Pat White, CEO of Bitwave.
Because the network can quickly verify that the transaction was successful, it acts as a trusted mediator between two parties in a transaction.
Ripple can assist with trades for a wide range of fiat currencies and cryptocurrencies, including Bitcoin.
Every time a user does a transaction on the network, the network deducts a small amount of the cryptocurrency XRP as a fee.
The normal rate to execute transactions on Ripple is set at 0.00001 XRP, which is modest compared to the enormous fees charged by banks for performing cross-border payments.
Businesses and financial institutions can take advantage of a number of programs that facilitate cross-border payments through Ripple's blockchain platform, RippleNet.
This comprises:
xCurrent (a method for banks to execute payments),
xRapid (which enables financial institutions to reduce liquidity costs by utilizing XRP as a bridge between different fiat currencies), and
xVia (allows businesses to send payments via RippleNet).
Numerous users of Ripple's blockchain system, from minor institutions to some of the biggest in the nation, are listed on the company's website.
For instance, American Express (AXP) – Get Free Report disclosed a collaboration with Ripple in 2017 that permitted constrained blockchain payments from American companies to United Kingdom companies.
Ripple also extols the virtues of its adaptability, capacity to assist huge financial institutions and lightning-quick transaction times. The currency itself, XRP, is at the center of everything.
What Is Ripple Currency, Or XRP?
The Ripple digital asset, XRP, is said to be able to process 1,500 transactions per second and settle a payment in 4 seconds.
There is only a finite amount of XRP created, and that is all there will be, despite the fact that Ripple has diverged from other cryptocurrencies in a variety of ways. There are 100 billion units of XRP, of which Ripple owns 60%.
If a financial institution were to employ xRapid to facilitate cross-border payments from one fiat currency to another, XRP would be used for liquidity in the middle of the transaction.
This makes Ripple and XRP a little unusual in the cryptocurrency world because it's not really used as money.
Ripple CEO Brad Garlinghouse recently said in front of a conference audience, "I don't consider the market for digital assets. The client experience is something I consider."
Is Ripple Mining Possible?
Mining is another significant distinction between ripple and bitcoin.
Bitcoins are notorious for being created through a process called mining, which is contentious because it requires both expensive machinery and a significant amount of energy.
Unlike the 21 million bitcoins that must be mined, 100 billion XRP are already in existence and don't need to be. Over 39 billion XRP have been in circulation as of this writing on ripple.
Anyone who wants to own any will need to buy it through a cryptocurrency exchange, but this is significantly less expensive than investing in crypto mining equipment.
More: Fetch.ai (FET) Coin Price Prediction – 2023, 2025, 2030!
XRP Value
The price of ripple has varied significantly throughout its brief existence.
According to CoinMarketCap, the price of XRP at the time of writing is 48 cents, and it has a market size of roughly $18.8 billion.
When January 2017 arrived, the value of one XRP was just $0.006. For the vast majority of XRP's existence, its value has dwelt below a dollar; if an XRP owner in 2016 saw it was worth nearly half a dollar now, they would be amazed at how much it increased.
Later in the year, it started to rise, and by the end of May, it had reached almost $0.40. It dropped shortly after, but for the next roughly six months, it traded between 10 cents and 20 cents.
There was a significant increase in December 2017. Its worth had risen to 80 cents by the 14th.
The value exceeded $1 for the first time in its history one week later, on the 21st.
A week later, it topped $2, and on January 4, 2018, it achieved its peak with a value of $3.84 and a market capitalization of more than $148 billion.
Even in terms of the second-highest cryptocurrency market valuation, it surpassed Ethereum. This coincided with bitcoin's startling rise to a value peak of over $20,000, which sparked an explosion in the cryptocurrency industry.
It should come as no surprise that neither one could sustain such a significant increase.
The price of ripple had fallen back to less than $1 by February. It hasn't surpassed that $1 threshold since late February.
Ripple Wallets
Similar to bitcoin wallets, ripple wallets have safe keys that enable transactions. However, wallets for ripple require a minimum initial deposit of 20 XRP.
There are several kinds of mobile wallets for Android and iOS, as well as software wallets, just like there are with other cryptocurrency wallets.
However, it is frequently advised to keep your ripple (and other cryptocurrencies) in a hardware wallet. Because the contents are kept offline, hardware wallets are substantially more secure.
Ledger is a renowned hardware producer with a wallet that supports ripple; the Ledger Nano S wallet supports ripple.
How To Purchase Ripple(XRP)?
Purchasing ripple is currently less convenient than purchasing bitcoin. Occasionally, though infrequently, a cryptocurrency exchange like Bitstamp will let you convert USD to XRP.
Other ripple-selling exchanges, such as Coinbase and Binance, will require you to exchange another cryptocurrency, such as bitcoin or ether, in order to obtain XRP.
Regardless of the currency, you're using to swap for XRP, you'll need a ripple wallet where you can transfer your XRP and an account on the exchange.
Once you execute the transaction and have everything in order, you should receive your XRP rather shortly because XRP is renowned for being quite speedy.
More: Investors Withdrew About 15% Of All Crypto Assets In November
Ledger Updates For XRP
Several improvements to The XRP Ledger 1.6 were made available in August 2020 with the goal of enhancing overall performance.
The consensus system was strengthened by putting offline validators aside while they are not connected to the network, along with bug fixes and optimizations.
Additionally, the newly implemented hardened validations made it easier for servers to recognize Byzantine behavior, which was a major issue in the XRP sector.
SEC complaint
Allegations made against Ripple by the US Securities and Exchange Commission in 2020 led to some controversy.
The SEC claims that although it was not declared to be one, XRP is a security. The assertion is supported by the fact that Ripple owns nearly 50% of all XRP tokens.
Ripple defended itself in its official response by claiming that the XRP network is entirely decentralized and that owning XRP does not entitle one to a share of Ripple's earnings.