How To Withdraw XRP From Coinbase? A Step-By-Step Guide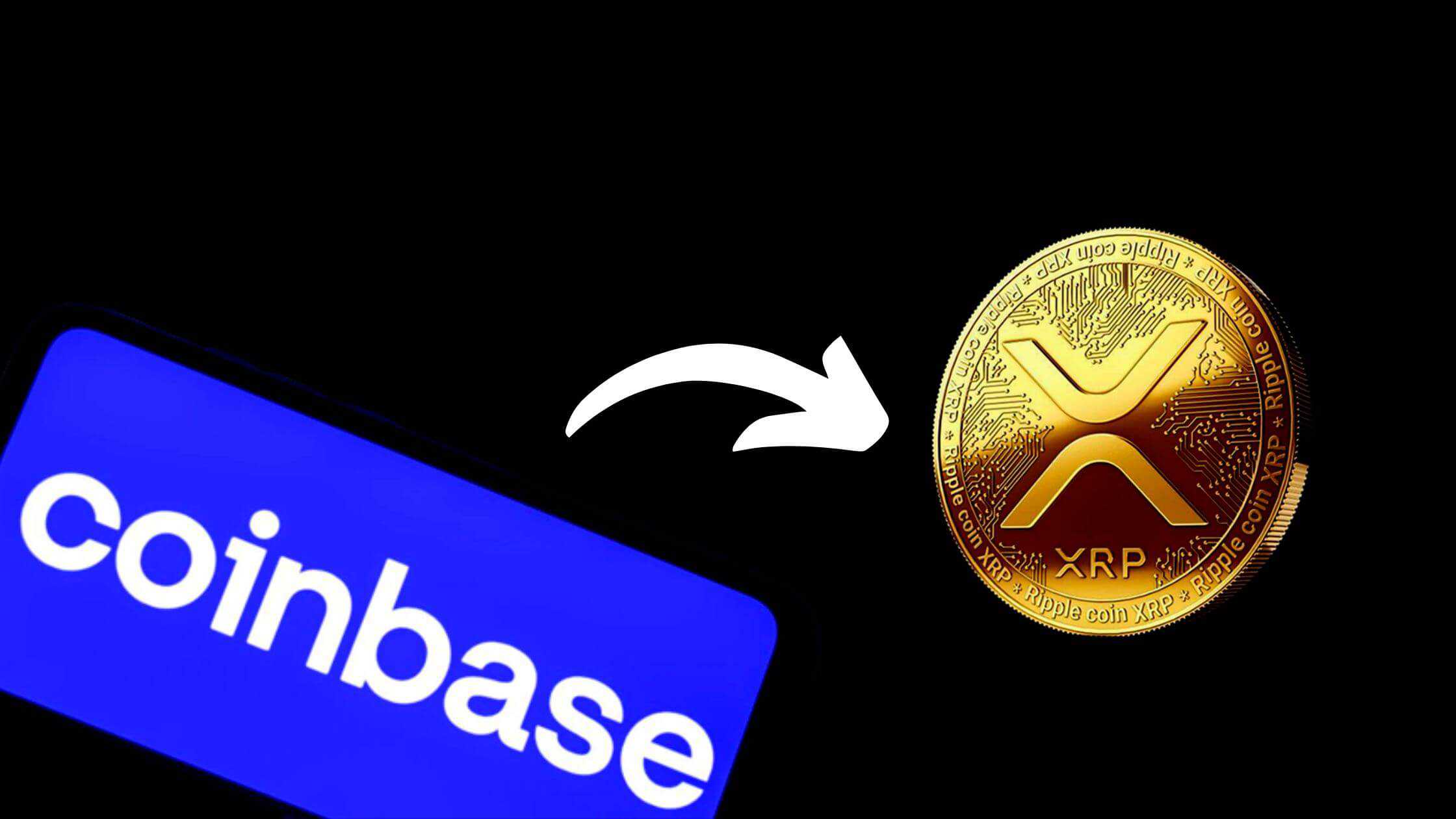 With its own cryptocurrency, XRP, Ripple is a cryptocurrency digital wallet network and protocol. It's already being used by several banks, such as Bank of America.
Compared to other cryptocurrencies like Bitcoin or Ethereum, Ripple has significantly faster transaction times (seconds, not minutes).
Similar to the SWIFT service for international money and security transactions, which is used by banks and financial middlemen trading across currencies, Ripple's primary operation is a clearing and settlement asset transfer and remittances system.
The organization and network are referred to as Ripple, and the cryptocurrency token is called XRP.
What Is The Function Of XRP?
The function of XRP is to act as a transitory settling tier value and as an intermediary exchange mechanism between two networks or currencies.
Ripple was first introduced in 2012 by its co-founders, Chris Larsen and Jed McCaleb.
You presumably already understand you cannot trade or sell XRP on Coinbase if you have any Ripple currency that you purchased on the platform.
Trading on Coinbase.com has been halted. You can view any XRP balance, add XRP to your account, and send XRP to a wallet outside of your account, but you cannot sell your XRP or trade/convert it for fiat and withdraw the cash to your associated bank account.
Until further notice, this trade suspension will remain in place.
So, how can I remove XRP from Coinbase? Don't worry if this is the issue that's bugging you. For you, we have the solution.
Learn more by reading on;
You can withdraw XRP from Coinbase by sending it to a different exchange that accepts it or moving it to an additional wallet you own (hardware or digital).
The entire procedure is as straightforward as sending money via wire transfer or utilizing Venmo.
You must include the proper Destination Tag/Memo in the transaction in order to avoid losing the cash.
The procedure is not difficult, but you will need to exercise caution to prevent your money from ending up in someone else's wallet.
Ripple runs on a peer-to-peer, open-source, decentralized infrastructure that enables smooth money transfers in any currency, including dollars, yen, euros, and cryptocurrencies like litecoin and bitcoin.
Global payments network Ripple has several renowned banks and monetary services organizations as clients. To enable speedy currency conversion between multiple currencies, XRP is used in its products.
Consider a payment processing system where two or more parties from either end of the transaction use their preferred middlemen to get the money in order to comprehend how the system operates.
Ripple essentially serves as a digital hawala service. Hawala is an unofficial way of sending money, typically between borders, without any actual cash changing.
The intermediary used by Ripple as the connection in the trust chain between two parties seeking to conduct a transaction is referred to as a "gateway."
The gateway serves as the credit manager for the Ripple network, sending and receiving cash to open addresses.
Anybody or any company can register and launch a gateway, which entitles the registrant to serve as the middleman for currency exchanges, maintaining liquidity, and payment transfers.
Ripple Scams
The cryptocurrency community has been divided over XRP's centralization and involvement in scams.
Co-founder of Ethereum Vitalik Buterin has attacked XRP for being too centralized.
A new scam featuring a fake website offering users the chance to take part in an "autonomous XRP staking trial program" has been alerted to by Wietse Wind, a creator of the XRP Ledger ecosystem, and might lead to the theft of tokens.
Other XRP staking-related frauds include fake letters purporting to be from Binance that entice people to sign up for such a program with the promise of large rewards.
Ripple Labs and its officials are being sued by the Securities and Exchange Commission (SEC) for allegedly selling $1.3 billion in unregistered security offerings.
How Do I Remove XRP From Coinbase?
You probably already know that Coinbase is a platform for buying, selling, transferring, and storing cryptocurrencies if you haven't been living under a rock.
Trading XRP is presently not permitted on Coinbase due to the SEC lawsuit brought against Ripple, the company that originated the cryptocurrency.
You can however continue to send and receive XRP and store it in your Coinbase account.
You can trade your XRP using other sites and wallets even though you cannot sell it on Coinbase.
The best course of action if you have XRP on Coinbase that you want to cash out would be to move your XRP to another wallet that you own.
If you don't already have one, you can create one with XRP exchange to USD support, such as Exodus Wallet or Kucoin.
The safest option is to keep your XRP in hardware wallets like the Trezor or Ledger Nano X.
How To Deposit XRP To Any Wallet?
The Following Steps Will Show You How To Deposit XRP To Any Wallet:
Step 1: Go to the Coinbase portfolio tab and select XRP from the list.
Step 2: Click "XRP" to bring up the "withdraw XRP" button.
Step 3: Select the Crypto Address option.
Step 4: Select "use this address" from the menu (make sure you copy-paste the address, so no letter or number is missed),
Step 5: Add the tag's address (Ledger wallet will not ask for a tag),
Step 6: Enter the amount of XRP you wish to send, and
Step 7: Complete any necessary authentication.
Transmit Your XRP To A Different Exchange
You can also transfer your XRP to another website and exchange it for different cryptocurrencies or fiat money there.
XRP is supported by a number of exchange networks, including Gemini, Kucoin, crypto.com, and Coinmama.
How To Exchange Your XRP?
Here you can exchange your XRP, and the steps to do it are as follows:
Step 1: Register for a trading platform that accepts XRP.
Step 2: Add XRP to your account.
Step 3: Sell XRP for US dollars.
Step 4: Withdraw US dollars.
What Is The Lowest And Highest XRP Withdraw Amount On Coinbase?
The quantity of XRP you entered for withdrawal may have been the cause of any issues you encountered with XRP kept on your Coinbase account.
The minimum amount of XRP you can withdraw is 22 XRP, and the highest amount you can transfer to an outside address is 1,000,000 XRP, according to the platform's guidelines.
However, if this is your first time doing it, always transfer a small amount first so you don't lose too much money if you make a mistake.
>Related: What Is Ripple (XRP) And How Does It Function?
Do I Still Need To Keep XRP On Coinbase?
Coinbase claims that all XRP that are now kept there will stay there safely, despite the fact that trading of XRP is currently frozen on the site.
There won't be any situation in which you won't be able to access your money, as they guarantee. They would lose a lot of clients and people's faith if this happened.
Take the necessary actions and transmit the XRP as necessary.
Everyone can transfer their XRP using Coinbase, so you are free to access your money and use it for other ventures.
The software that enables XRP and other safety precautions is the sole reason there are so many procedures. And it's for your protection.
So you have an option.
>> You can transmit XRP right now if you require money right away. 
Even now, you can still get XRPs from Coinbase.
Carefully and follow every step precisely to avoid sending money to someone else, as Coinbase won't be able to recover it.