Cramer Warns Against Repeating This Year's Tech Stock Mistakes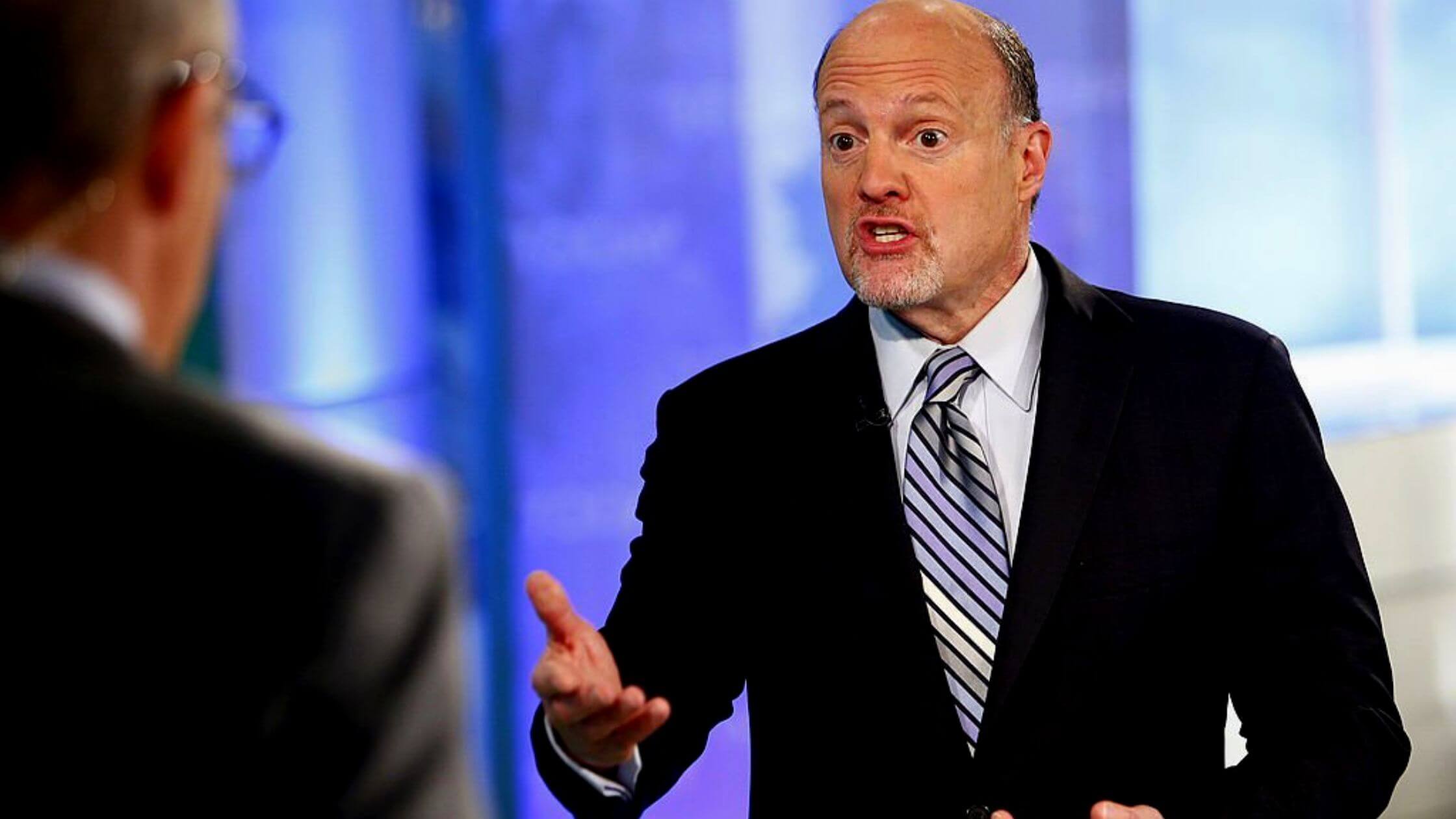 Over the past many, many traders in the world have lost funds to some giant companies, especially tech stocks. The mega-tech stocks have been under the pressure this year due to inflation, including US federal reserve rate hikes and Covid Shutdowns in many parts of the world, especially in China, before covid, the tech stocks have been largely responsible for the strength of the market.
Jim Cramer, the host of Mad money American Television show on CNBC, warned investors not to make the same mistakes by holding their stocks until they burn them. Jim Cramer is a former hedge manager and an expert in analyzing the stock market.
In the last episode of Mad money, Jim Carmer explored some of the mega-companies that are at loss currently at the market.
What Is His Perspective On This Matter?
These mega declines giant companies include Tesla at a 70% rate, meta apps including Facebook Instagram and WhatsApp at a 69.3% downward trend, Nvidia went down to 56%, amazon fell down by 54.1% and other giants include Google, Microsoft, and apple at 41%, 31%, and 27% respectively.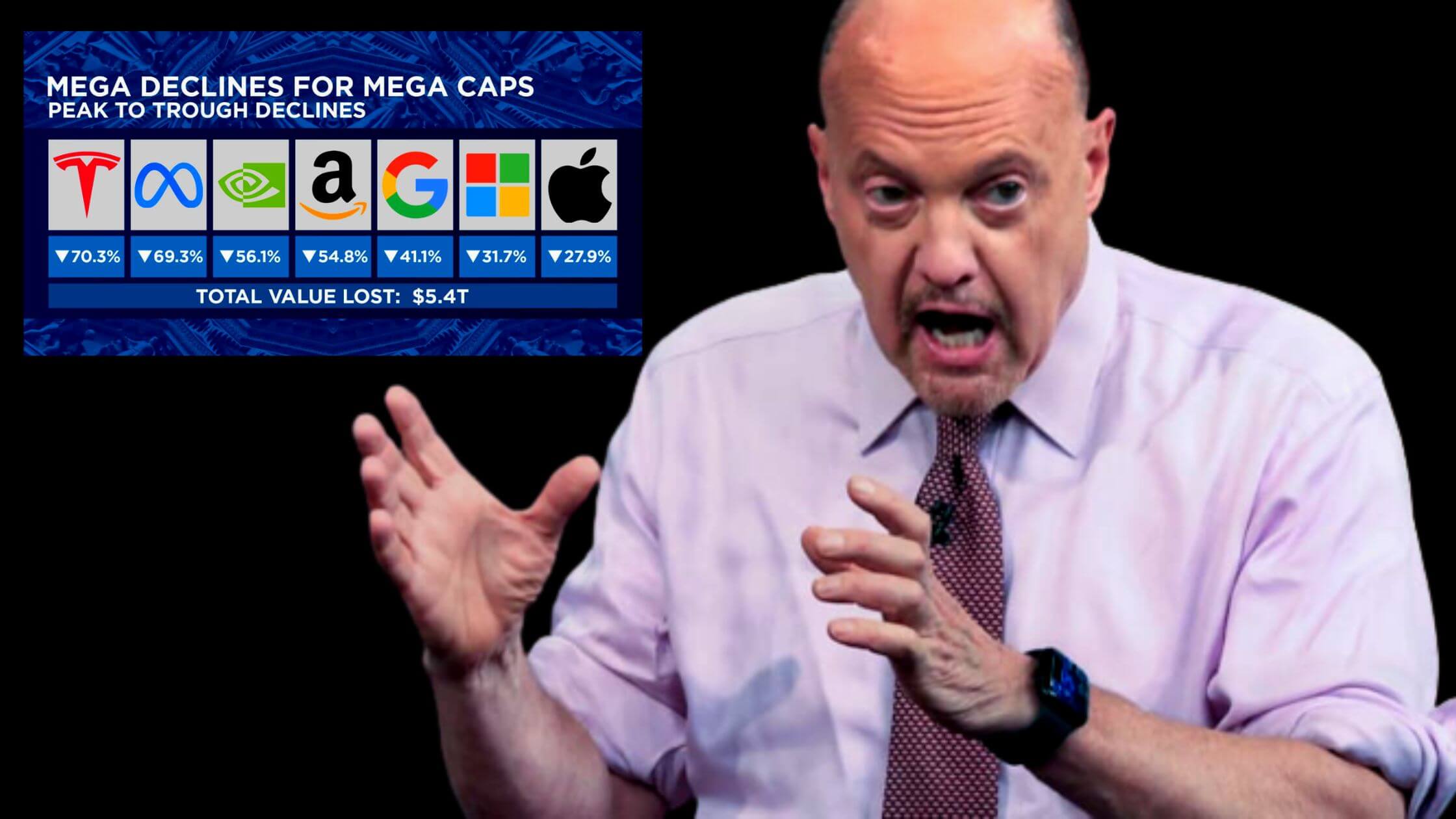 Among these, it is evident to seem that Apple has been trying to survive in the trouble better than others. However, when these seven companies are combined, the total loss is said to be believed a whopping $5.4 trillion.
These dampening stocks can be troubling if you hold them for a long. In Cramer's perspective, the investors are burning with these stocks right now is plainly due to traders missing the chance to sell these stocks when it was needed. Thus, a career suggests buying and studying stocks instead of holding them for a long. Selling the stocks at right time could generate a reasonable amount of money.
According to Carmer, some factors influenced the dampening of these stocks in the last run.
Some of the major reasons that influenced these stocks are Major components of the S&P 500 which means that these big companies' prices have been aggressive using index funds various times in 2021 and 2022 to diverse.
The next point is to look for the stocks at the right valuations. The third point is the market's love affair with tech has no boundaries, which led to infusing more money into these mega-cap stocks.
Another reason is the federal reserve's role in evaluating techs for free money and the stocks get crushed when the free money went away along with reiterations of buying ratings and price targets which lose your money.
The other most important thing is some companies are out there unworthy of their evaluations, for example, amazon could grow only $1.8 trillion at its peak but its numbers were inflated by plans.
>Read: Cathie Wood's Ark Invest Purchases Tesla Stock On A Slump
On other hand, Meta got away with too high in advertising, which led to distress when Apple made it harder to track the personal online behavior of its users, and now bleeding billions in the market. Tesla, once a monopoly in the market is now struggling to compete with other Electric vehicle makers.
Despite Microsoft benefiting from software sales, it's now finding a rough spot in strengthening its cloud infrastructure business.
The tech giant Apple is struggling to meet the demand of its customers due to the zero-covid policy and protests from Workers' unions in china and other parts of the world.
Apart from all these, we all love products from these companies and we often use some of them on an everyday basis. As per Carmer, these stock prices will fall for a better price to purchase before it gets backs on its feet and that could be a possible chance to pair back to these mega stocks and consider selling to buy for lower prices if you are holding more.
Harry Aston
Harry Aston is a technology writer with a Master's in Computer Science from MIT. He has over 5 years experience simplifying complex tech topics like AI. His writing makes emerging technologies accessible for mainstream readers. Harry aims to educate people on AI's potential to improve society.