Is Scott Disick Gay? The Truth Behind His Gay Rumors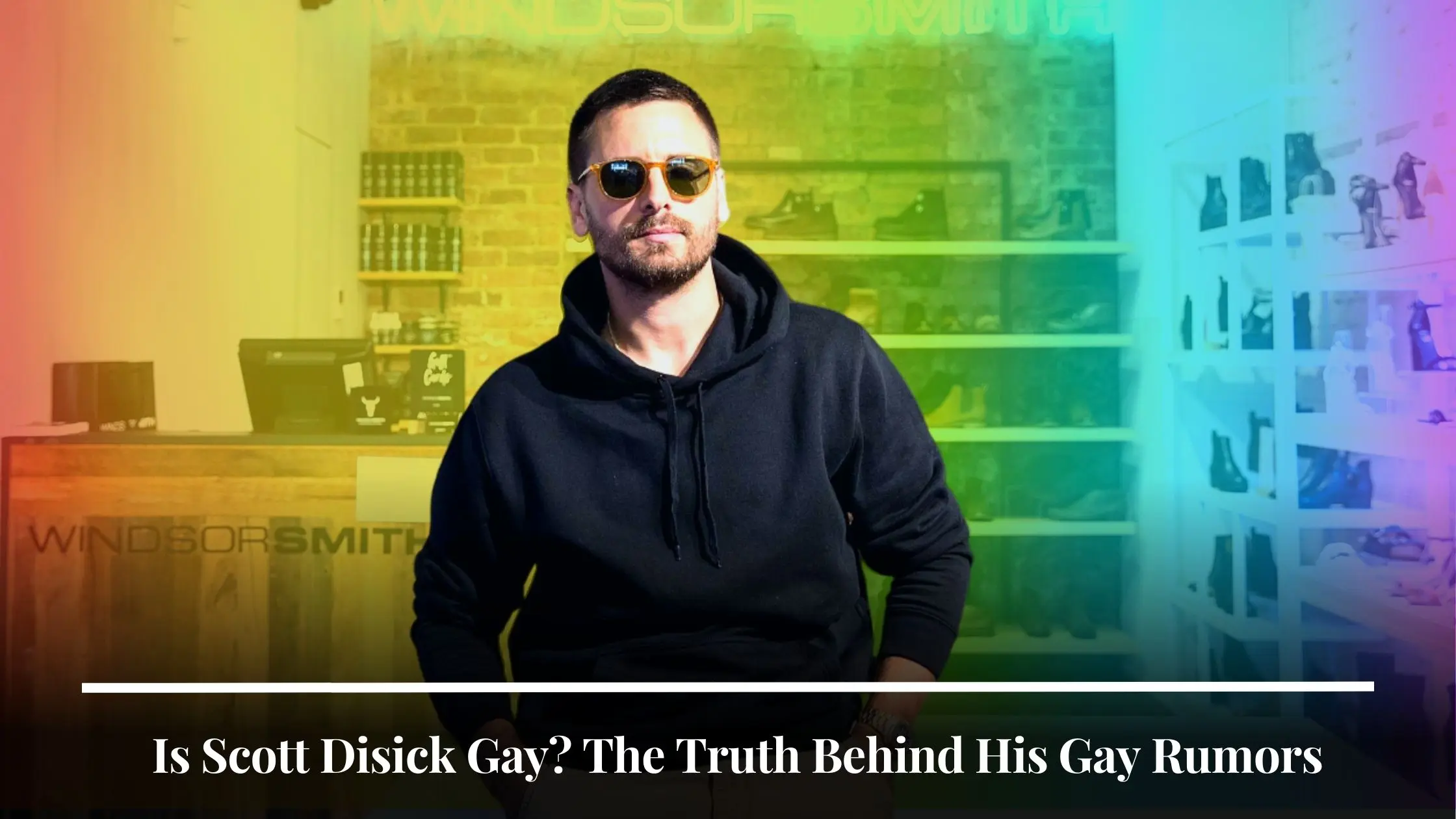 The 'Scott Disick gay rumors era' is back after a long hiatus. Ever since the 39-year-old media personality ended his relationship with Keeping Up with the Kardashians fame Kourtney Kardashian, he has been surrounded by numerous cheating rumors and sexuality speculations.
As it's again the "Scott Disick gay rumors era," let's delve deep into the life of the father of three. Also, you'll get to see the celebrity socialite's past relationships and why people speculate he is gay.
Who Is Scott Disick?
American media personality Scott Disick is one of the major cast members of the reality television series Keeping Up with the Kardashians and its spinoffs.
He gained popularity by starring in the show as the love interest of Kourtney Kardashian. With his appearance on the show, he had access to his own house-flipping show, Flip It Like Disick.
Disick was born to Jeffrey and Bonnie Disick in Eastport, New York, on May 26, 1983. He was a single child and was born into a Jewish family.
His grandfather David Disick was a luxury property developer, while his father was a real estate developer.
The young socialite attended The Ross School in East Hampton but skipped school before graduating. As a teenager, Disick has acted as a model for cover pages.
Scott Disick's Appearance In Keeping Up With The Kardashians
Disick made his debut in the television reality show Keeping Up with the Kardashians in 2007. He appeared alongside his then-girlfriend Kourtney Kardashian in almost every season of the show.
Apart from the original show, he started to make appearances in its 2009 spin-off shows including Kourtney and Kim Take Miami.
Later he appeared in the 2011-2012 spin-off, Kourtney and Kim Take New York alongside Kourtney and Kim.
Is Scott Disick Gay?
As discussed above, the "Is Scott Disick Gay?" era is back with the same spirit. But unfortunately, even this time, the answer could be a little disturbing to many.
Read More: Scottie Scheffler Net Worth: His Personal Life, Achievements, And Mre
The Keeping Up with the Kardashians fame is not gay as of the reports. Also, until this day, the media personality hasn't made any statement that proves him gay.
Moreover, he was not involved in any activity that doubts his sexuality. Apart from all these, after his break up with the mother of his three children, he has dated numerous women and not men.
But, although all these exist, it's all up to him whether he is gay or not. So, until the day he comes out as gay, we can't just be sure whether he is or not.
It's only from his past dating history we could assume that he is not gay. But there are chances now that he could have made changes to his interests. So, it's all up to him.
Scott Disick's Past Relationships
While checking his dating history, it is clear that the media personality is much interested in dating younger girls, with which Kourtney Kardashian was an exception.
Disick and Kourtney dated for about a decade before they called off their relationship in 2015 after being parents to their three children, Mason (2009), Penelope (2012), and Reign (2014).
The young father of three was mostly linked to models. His relationship with Kourtney comes to an end after he was caught cozying up with Chloe Bartoli.
He connected with Bartoli, who is seven years younger than him in 2006. But it didn't last long until he started to date another girl known to her.
After the two ladies, he was rumored to be dating Bella Thorne who was fourteen years younger than him.
She was spotted getting close to him at his birthday party organized in Cannes in May 2017. Even though they were caught together, it was later revealed that he was connected to Bella Banos in 2017.
She was thirteen years younger than him. Just like the previous ones, she too doesn't last for long.
The same year, he was spotted together with Ella Ross, nine years younger than him. But as of the sources, they were not having a serious relationship.
Read More: Is Tommy Lee Jones Gay? Why Is He Rumored As Gay?
His list of girlfriends includes Jessica 'J Lynne' Harris, Megan Blake Irwin, Christine Burke, Lina Sandberg, Sofia Richie, Amelia Hamlin, Rebecca Donaldson, Kimberly Stewart, etc. Apart from Sofia Richie, all other relationships didn't last long and were just some sightings.
Final Take
From the above list, it is clear that the 39-year-old media personality is not into men but rather has a long list of girlfriends. And from this one could clearly say that he is not gay.
Shone Palmer
I've been writing about LGBTQ issues for more than a decade as a journalist and content writer. I write about things that you care about. LGBTQ+ issues and intersectional topics, such as harmful stories about gender, sexuality, and other identities on the margins of society, I also write about mental health, social justice, and other things. I identify as queer, I'm asexual, I have HIV, and I just became a parent.