Is Jacob Elordi Gay? Euphoria Star Revealing His Sexuality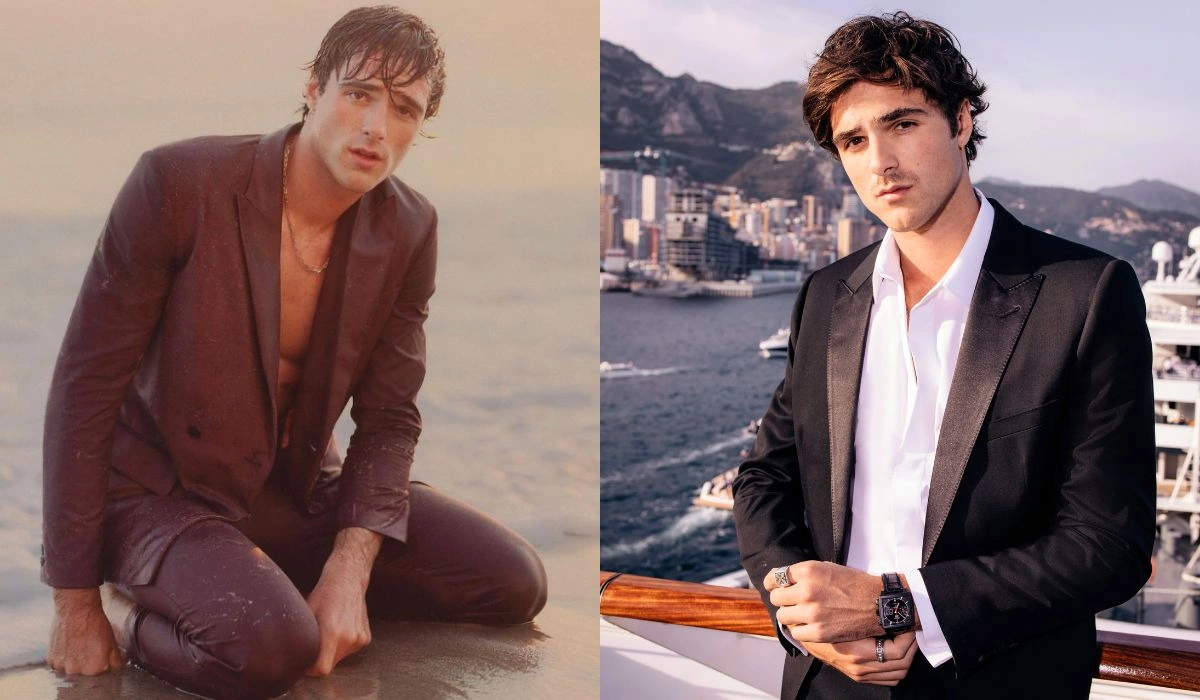 You might be familiar with Jacob Elordi's character 'Nate' from Euphoria. Even though he played the tough and aggressive character in Euphoria, people loved his toughness to an extent. Scroll down to know more about the young actor's career, sexuality, and more.
Who Is Jacob Elordi?
Jacob Elordi is the crush of thousands, therefore they need to know about his sexuality. Straight women would prefer him to be heterosexual, while homosexuals would prefer that he come out of the closet.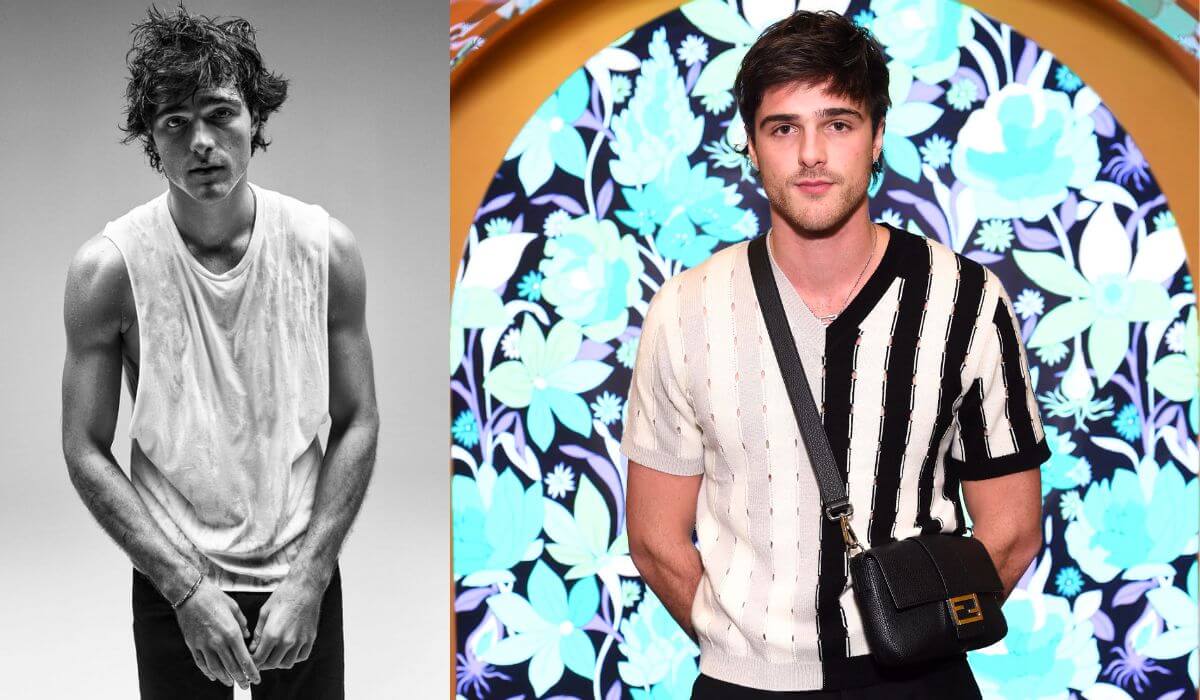 The character of Nate was played by Jacob Elordi, an Australian actor who began acting at the age of 12. People who know Jacob Elordi are curious to know about his sexuality since he keeps his personal life away from the spotlight.
In response to the growing success of his acting career, actor Jacob Elordi talks openly about being branded queer in school. The Euphoria star debuted in the acting field at the age of 12 when he started appearing in school productions and playing rugby for his school's team in Australia, which frequently drew criticism from his peers.
Let's have a deep dive into the sexual orientation of Jacob Elordi and find out whether the Euphoria star is gay or not. Before that, look at his bio to know more about Jacob.
Must Read: Is Kevin Gates Gay? Sexuality Revealed, All About His Wife & Relationships
Jacob Elordi Early Life And Career
The 25-year-old Australian actor, Jacob Elordi, is well known for his role as Nate Jacobs in the HBO series Euphoria and Noah Flynn in the Netflix series The Kissing Booth.
In 2018, Jacob played the part of Rooster in the Australian movie Swinging Safari, which was his debut performance. In the Netflix romance comedy The Kissing Booth, which debuted in May 2018, Jacob starred as Noah Flynn.
He returned to the role in the following seasons of The Kissing Booth, released in 2019, 2020, and 2021.
Since his 2018 appearance in the horror film The Mortuary Collection, Jacob has been playing Nate Jacob on the HBO series Euphoria. He appeared in the sensual thriller Deep Water by Adrian Lyne in 2022.
Jacob will star in the upcoming thriller Saltburn by Emerald Fennell and the film The Sweet East by director Sean Price Williams. The next movie Priscilla will feature him as Elvis Presley.
Jacob Elordi was born on 26 June 1997 as the younger brother of three sisters born to John and Melissa Elordi. He was a native of Queensland, Australia.
Is the Euphoria Star Jacob Elordi Gay?
Last year, rumors circulated on the internet when the pictures of Jacob Elordi getting cozy and kissing Tommy Dorfman. At that time, Tommy was married to his ex-husband Peter Zurkuhlen.
Later in July 2021, Dorfman revealed that she was transexual and started referring to herself as 'she.' Therefore, seeing Jacob in a romantic relationship with a gay man or woman led everyone to believe Jacob was also gay.
But they were just friends, and the picture was from a trip their friend's gang went on in 2020.
Many believe that Jacob is hiding his sexuality, and he didn't open up about his sexuality until now. He chose not to disclose his sexual orientation, as is usual for most famous people. Most celebrities dislike discussing their sexuality in public.
Even though the actor had been rumored with many queer and straight people, he never opened up about any of these rumors or relationships.
If we take the past relationship of Jacob Elordi, we could realize that the young Australian star is straight and had several relationships with female celebrities.
Jacob Elordi: Dating History
According to reports, the Euphoria star, Jacob Elordi, has dated many celebrity actresses. He has been spotted with those rumored actresses at several events and venues.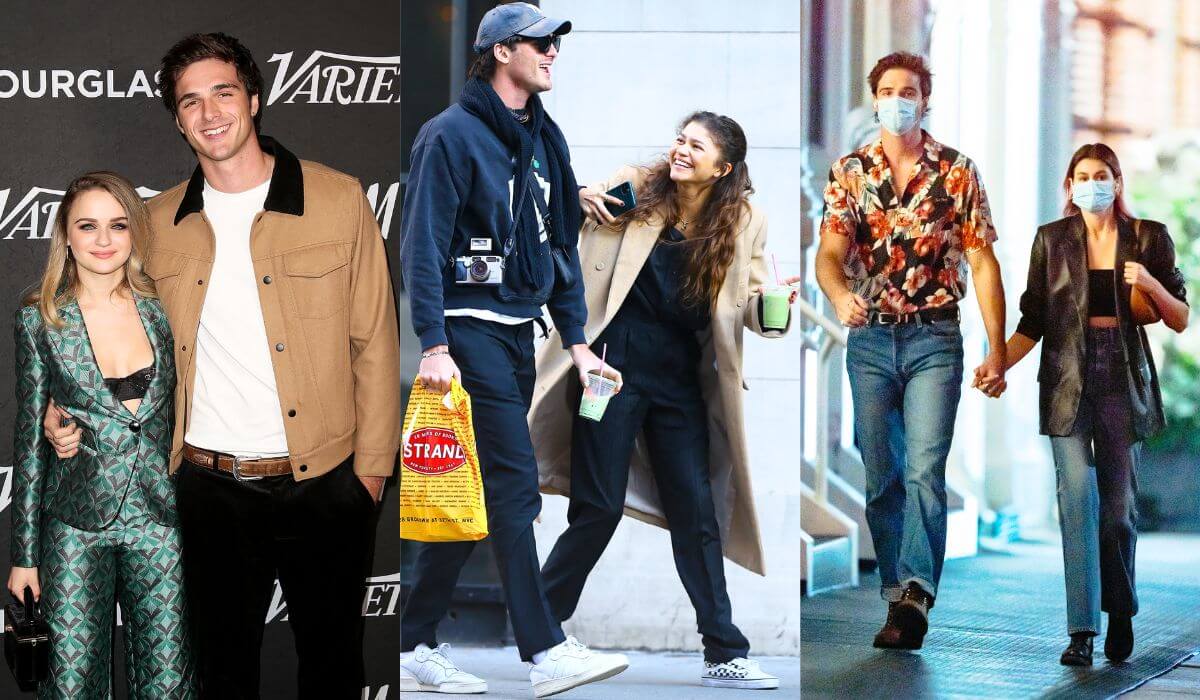 Jacob reportedly had a relationship with Joey King in 2017, which ended up in 2019. He was also rumored to be in a relationship with Zendaya, the co-star from Euphoria. Several sources reported that the couple parted ways in 2020 after one year of dating.
In 2020, Jacob was spotted with Kaia Gerber, which led people to speculate that he was dating her. Rumors spread through the internet about them, and it reportedly ended in 2021.
He is supposedly dating Olivia Jade Giannulli, a social media influencer, since 2021 after breaking up with Kaia Gerber.
The relationships Jacob Elordi had, justified that the 25-year-old actor is obviously straight and is so into women.
Also Read: Is Ezra Miller Gay? Sexual Orientation, Past Relationships, And More
Shone Palmer
I've been writing about LGBTQ issues for more than a decade as a journalist and content writer. I write about things that you care about. LGBTQ+ issues and intersectional topics, such as harmful stories about gender, sexuality, and other identities on the margins of society, I also write about mental health, social justice, and other things. I identify as queer, I'm asexual, I have HIV, and I just became a parent.