Best Lesbian Dating Apps 2022 – Find Your Soulmate Here!
Some of the most popular dating apps are made for straight men and women. No matter how inclusive these apps try to make for those belonging to minority communities, the sheer number of users in these apps makes them a host for ill-intentioned men and creeps.
Grindr and Scruff are made to avoid these unpleasant features of Tinder and create a safe space for a specific group of men to mingle in. So where are the dating apps for women to bypass these issues and help them find genuine connections?
There have been many ambitious ventures where apps meant exclusively for women were made but most of them turned out to be ghost towns or botvilles where it's impossible to find the connections you are looking for.
10 Best Lesbian Dating Apps In 2022
So, for making casual hookups to serious connections, we've compiled a list of the 10 Best Lesbian Dating Apps in 2022 which are useful for all kinds of women to find what they are looking for: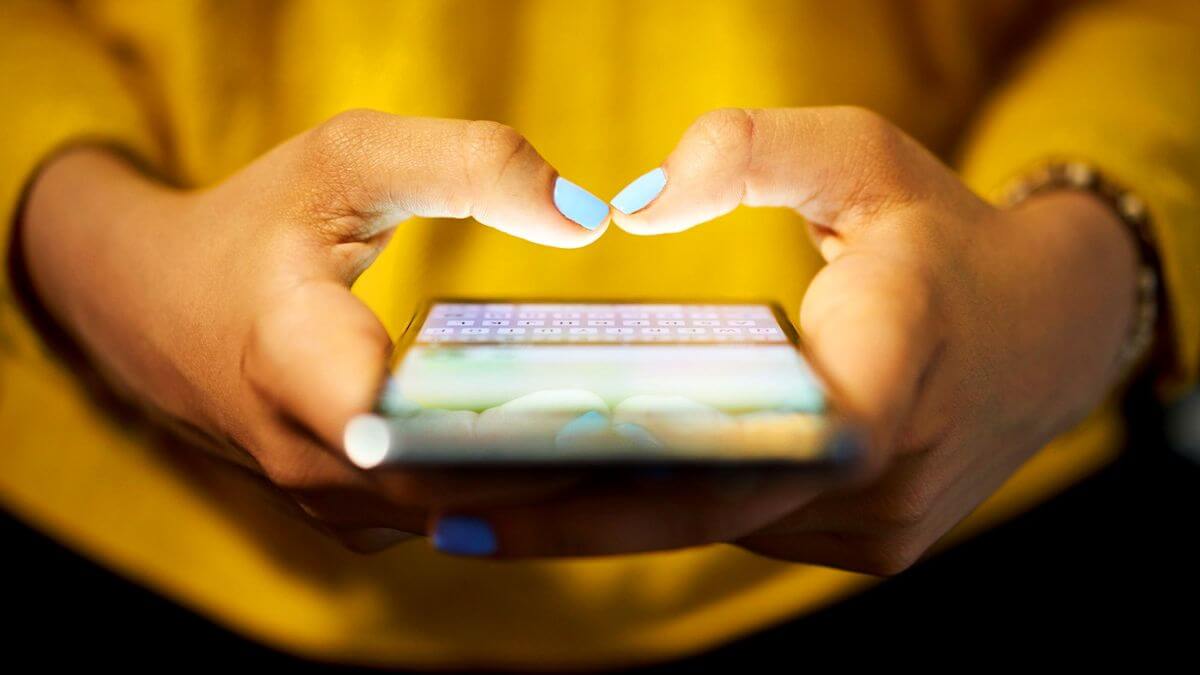 1. Her
It is arguably one of the most popular lesbian and bi-dating apps that you can find online. It has a large user base of over 4 million in the US which can dramatically widen your dating pool when searching for queer women like you.
The very creative categories like gender, sexuality, pronouns, diet preferences, star signs, and question prompt such as "what does this mean?" can tell you a lot more about the people you match with to understand their identity more deeply.
You can, of course, build out your personal bio to showcase the flair of your personality and the sense of humor you relate to and give an idea to others about the relationship you are seeking.
You can join groups such as "Newly out" or "travelers" to connect with people using the app with similar intentions.
Her lets you search for singles in incognito so you can avoid any anxiety you may have about online dating. However, that feature is limited to premium membership holders only. You can rewind profiles which allows you to take a look back at profiles that you didn't swipe right on or any other swiping error.
One of their best features is the community where you can see all kinds of people have discussions, post photos, and understand the pulse of singles in your area. This feature transforms Her into a borderline social media app as well with better privacy and anonymity.
Apart from seeking potential mates, a lot of users of the Her app are looking to make local connections to hang out and widen their social circle in general.
You can browse the community feed to look for virtual hangouts with groups for queer women of color or those with similar interests. You can also get notified about local LGBTQ events happening near you or start your own event based on any particular interests of yours.
2. Zoe
Zoe is a popular dating app for lesbians and bisexual women looking for both casual dating and finding serious and lasting connections. It provides a space for open communication and fosters real romantic connections.
Zoe has a lot of advanced features that make it very useful for both free users and premium members. One of the best features we found is the verification option that allows users to communicate with profiles that are verified and avoid fake accounts including bots (let's face it they are prevalent in dating apps).
With the free version, users can search, chat, and receive messages. To see the "Likes You" feature that shows women that are interested in you, you will need to get the paid version.
The paid version also comes with advanced search filters that let you narrow down your potential matches apart from the location and general profile settings that can be used on the free version.
You can correct swiping errors by going back to previous matches with the membership. You can also look at the profile questionnaire to see how compatible the personality of your matches is to you with the questionnaire view feature which is available for paid users.
Zoe may not be completely friendly for trans users, however, as there have been instances where the app rejected photos of some users due to the perception of gender in their photos. But for lesbians and bisexual women, Zoe is definitely a great app with over 3.9 million who send 16 million messages every month.
3. Tinder
It is undoubtedly the largest dating app with almost 8 million users from the US alone. The large user base naturally brings in more creeps and bigots so that's one con to get used to when using Tinder.
Being the most popular dating app, there are more queer users on Tinder than most others. We have all heard of at least one successful relationship that began on Tinder right? So your chances of connecting with people you like are better here.
It's very easy to use with the standard picture uploads and setting an age range. You can fill out your bio as extensively and uniquely as you wish and start searching for the nearest lesbians seeking connections.
The matchmaking features of Tinder have received a lot of flak for showing people that you've deliberately filtered out. Although the chances of you getting matched with a creepy man are slim, it is still very prevalent and can get annoying for a lot of people. Bypassing the filter is a feature of Tinder's algorithm and if you are not comfortable with that you can always choose others.
Another problem is that some of the women on Tinder seeking other women aren't just in for a romantic date. A lot of them are on recruitment duty to fill the third spot for a threesome with their boyfriend. So prepare to deal with these inconveniences when the user base is this huge.
4. OkCupid
OkCupid is a great app, especially for queer and non-binary people, and it's a place where a lot of connections are made (over 91 million every year).
Renowned as one of the OG dating sites since 2004, OkCupid is considered to be at the forefront of leading the inclusivity race based on how they have evolved to include the LGBTQ community and forgone its heteronormative skin along the way.
This process started long back in 2014 when they provided 22 gender and 13 orientation choices. All users today can choose their pronouns and show off their profile badges which are usually based on social justice movements taking place in the region.
They are constantly reinventing their strategies to match like-minded people with their users being asked to answer questions like their position towards gun control and vaccination. It may be difficult for a couple with polar views on politics to survive that long so this feature allows the matchmakers to bring together people with similar views.
The algorithm behind OkCupid's matchmaking picks matches based on how similarly both users answered the questions asked during sign-up which includes a lot of other things apart from political views.
They generate a compatibility score that details the aspects where the parties disagreed and shows its users who can prioritize which of those aspects are dealbreakers for them and make a decision.
5. Bumble
Bumble is known for introducing the 'women texts first' feature that helps women avoid spammy messages from creeps online. By making sure only women can initiate a match, unsolicited messages are avoided ab initio.
But that obviously doesn't apply to lesbians of course. After two parties have liked each other and initiated a match, someone has to message within 24 hours or the match goes away. This can be refreshing compared to looking at Tinder matches on your list from months ago.
You can also backtrack and retrieve previous accidental swipes up to three times every day which is a very useful feature compared to Tinder where you have to deal with the anxiety and FOMO of swiping left on someone you actually liked.
Bumble users are shown pictures and short bios of potential matches in their area and swipe depending on whether you and interested in what they see.
The BFF feature o Bumble is great for making local connections, especially for queer users and the Bizz feature works like Linkedin. In that way, Bumble is not just a hookup app albeit many users are here.
Like most other apps, Bumble uses cookies for the site functionality to search for possible matches based on your location and also third-party cookies that link to social media networks that are used for running ads there.
6. Pure
Pure brands itself as a true sex-positive app for hookups that provides extreme privacy measures to keep your identity safe. It is specifically made to help people will all kinds of sexual orientations and genders look for casual relationships and pleasure.
The profiles you make are automatically deleted after 24 hours and you can only upload one selfie per profile. This can seem like a con that requires you to make new profiles every day but it certainly helps to preserve the anonymity of its users.
Pure works similarly to an ad format where users can write something catchy about themselves or what they are seeking and get matches from others who like their ad.
The Devil's bones is a feature that matches users randomly according to their dating preferences, geography, and age, and can then initiate an anonymous audio call that allows users to have an intellectual bonding rather than just swiping based on looks.
Pure is specially made for women, for whom it is free for use, compared to men who can only have a three-day free trial to check out the features.
The design and artwork of the app are truly commendable and greatly add to its overall vibe as a casual yet classy place to meet people.
7. Hinge
Hinge has one of the most unique profile criteria and an algorithm based on those criteria which matches up potential mates. In terms of the user base, Hinge sits along with Tinder and Bumble for a large diversified set of users.
Again, the large user base means you might get matched with men or straight women for some reason.
Hinge calls itself "the relationship app", and rightly so with over 75% of first dates on Hinge leading to second dates. So it is considered to be more of a serious dating app but of course, people with all intentions come together here. It is also generally made to feel like a dating app especially for females for many reasons.
Unlike other popular apps, even if you set your orientation to bisexual you won't be getting as many suggestions for girls. It is usually 20 guys and then an occasional girl. With Hinge, you get a more equal distribution of different sex.
Hinge uses prompts as icebreakers to find connections which can be better than cheesy questionnaires. You can like comment on another person's prompt answers which is how you make connections. It also allows you to filter by political views.
Hinge users apparently experience more genuine queer people on the app as well compared to most others.
8. Lex
Lex is a text-centered social app for connecting queer lovers and friends across the globe. They strictly adhere to a zero-tolerance policy towards creeps, racism, fatphobia, transphobia, and ableism.
Lex, short for Lexicon and formerly known as Personals, was inspired by the personal ads run on women-centered erotica magazines like "On Our Backs" of the '80s and '90s. These ads were written by lesbians that detailed their desires and romantic requirements.
Unlike the conventional swipe-and-match process, Lex lets its users meet through ads known as 'Personals' that they can post online. These Personals can get pretty horny but it mainly focuses on literary manifestations of their feelings so no photos are permitted. You get the option to link your Instagram account if you prefer that.
"Text first, selfies second" is the motto of the Lex app which allows users to connect emotionally first and build relationships over the connections they make.
Their community is considered more peaceful and liberating than those offered by more popular forums like Tinder and Bumble. It is also a place to exchange ideas and even plan a protest apart from meetups and hot dates.
The anonymity offered can attract annoying people in the community but it's more nonexistent than rare and the only downside is how difficult it is to identify who's who due to the lack of a solid profile of its users.
9. Feeld
Unsolicited invitations to threesomes may be appalling but lesbians are perhaps not all against using a dating app for threesomes.
With over 2 million connections made every month, Feeld is a dedicated app for single people and couples to find polygamous relationships more easily. Threesomes, foursomes, or however many people you want, you can find on Feeld.
They have built a large community that hails sex positivity while ensuring means to be specific about certain boundaries. You can advertise what you are looking for and find people with similar kinks in your area.
Feeld users are generally known to be cool and open-minded people who encourage people to talk about their sexual fantasies more comfortably and normalize the taboo surrounding non-homogamous relationships.
People are bound to be more honest about their intentions as the app is mainly intended for supporting multiple-partner relationships.
The LGBTQ people also find more acceptance in Feeld, probably because of how open-minded the users are, to begin with.
Feeld offers more than 20 sexual and gender identities so as to combat the heteronormative tendencies structured into our society.
The app offers diversified ways of interacting with other others through features that allow you to hide your profile from others until you like them. You can use it together as a couple and engage in group chats.
10. S'more
One of the most inventive features that S'more introduces is the blurred profile pictures. Only by interacting with the icons on a person's profile that you resonate with can unblur them gradually.
These icons can be anything from seeking a serious relationship, identified pronouns, celebrity crush, favorite movies, and many more. The more you find out about a person you are interested in the more visible their picture becomes. This is a great feature for people who are not uncomfortable with revealing their faces online to strangers.
The video chatting facilities are unlocked after you start a conversation and the first 2 minutes are blurred where users can choose to stay on call or dash. Video chatting is limited to just 5 minutes for non-premium users.
Celebrity dating videos are great places to meet new people by interacting with users in the comment section and navigating through the liker or commenter's profile.
S'more is currently only available in Boston, DC, New York, Chicago, Dallas, Los Angeles, and San Fransico. However, you can sign up from anywhere in the country and search for potential matches outside your city. They are all set to roll out in more cities in the coming days and those users outside the region will be notified once S'more reaches their city via an email, a push notification, and an in-app notification.
Shone Palmer
I've been writing about LGBTQ issues for more than a decade as a journalist and content writer. I write about things that you care about. LGBTQ+ issues and intersectional topics, such as harmful stories about gender, sexuality, and other identities on the margins of society, I also write about mental health, social justice, and other things. I identify as queer, I'm asexual, I have HIV, and I just became a parent.