Best Lesbian Dating Sites – Find Your Match (2022)!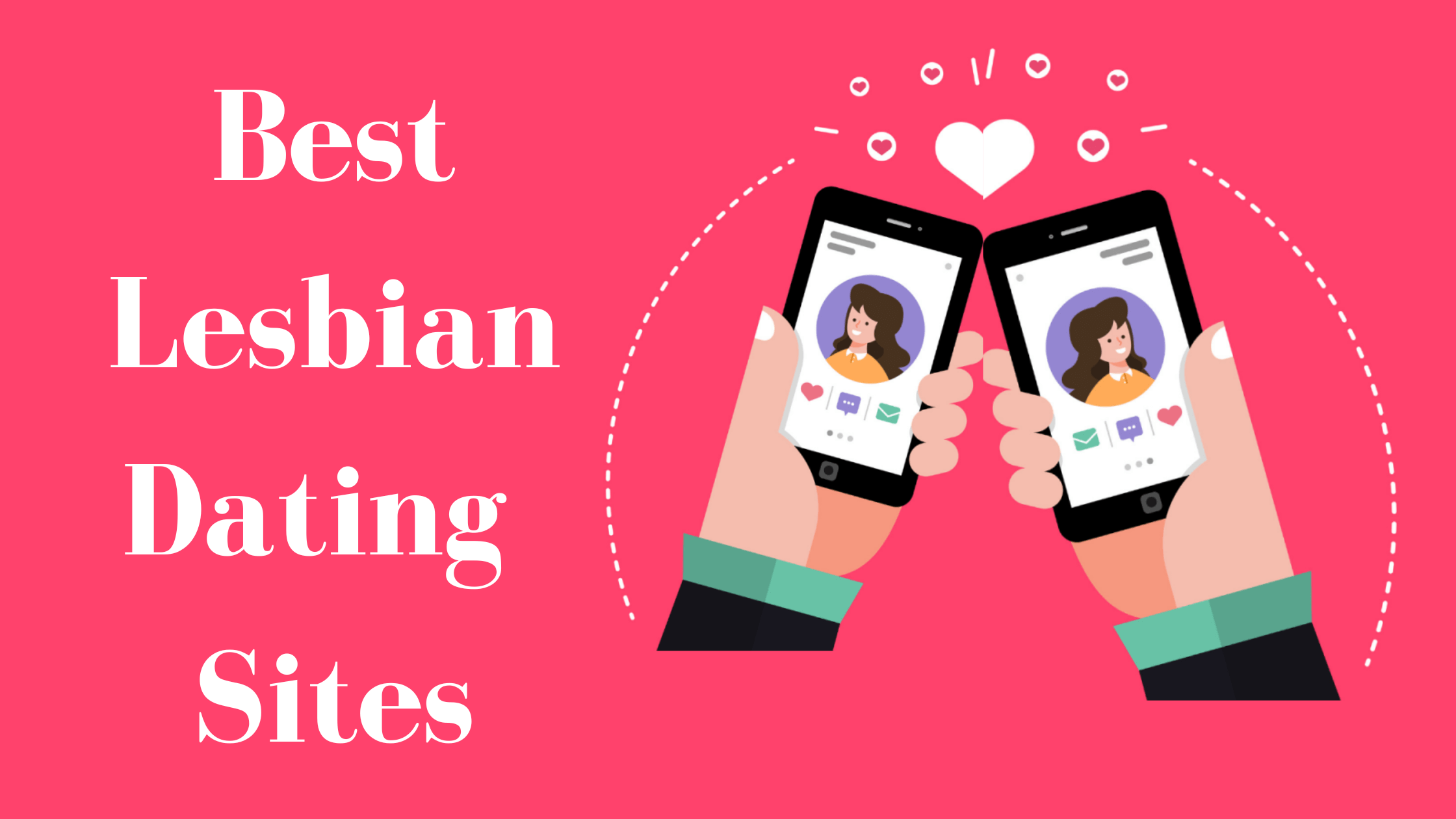 A new study has found that 56% of LGBTQ+ individuals have dated someone they met online. This trend is likely due to the increasing popularity of Lesbian dating apps.
The growth of such a large figure is uncanny. The rise in popularity may be attributed to the availability of several low-cost, secure, and accepting lesbian dating apps.
Best Lesbian Dating Sites – Download It FREE!
Here is a summary of the 10 top lesbian dating sites available now if you're a woman looking for another woman interested in trying out a dating app. Whether you're searching for casual hookups or a lifelong partner, you'll find what you're seeking here.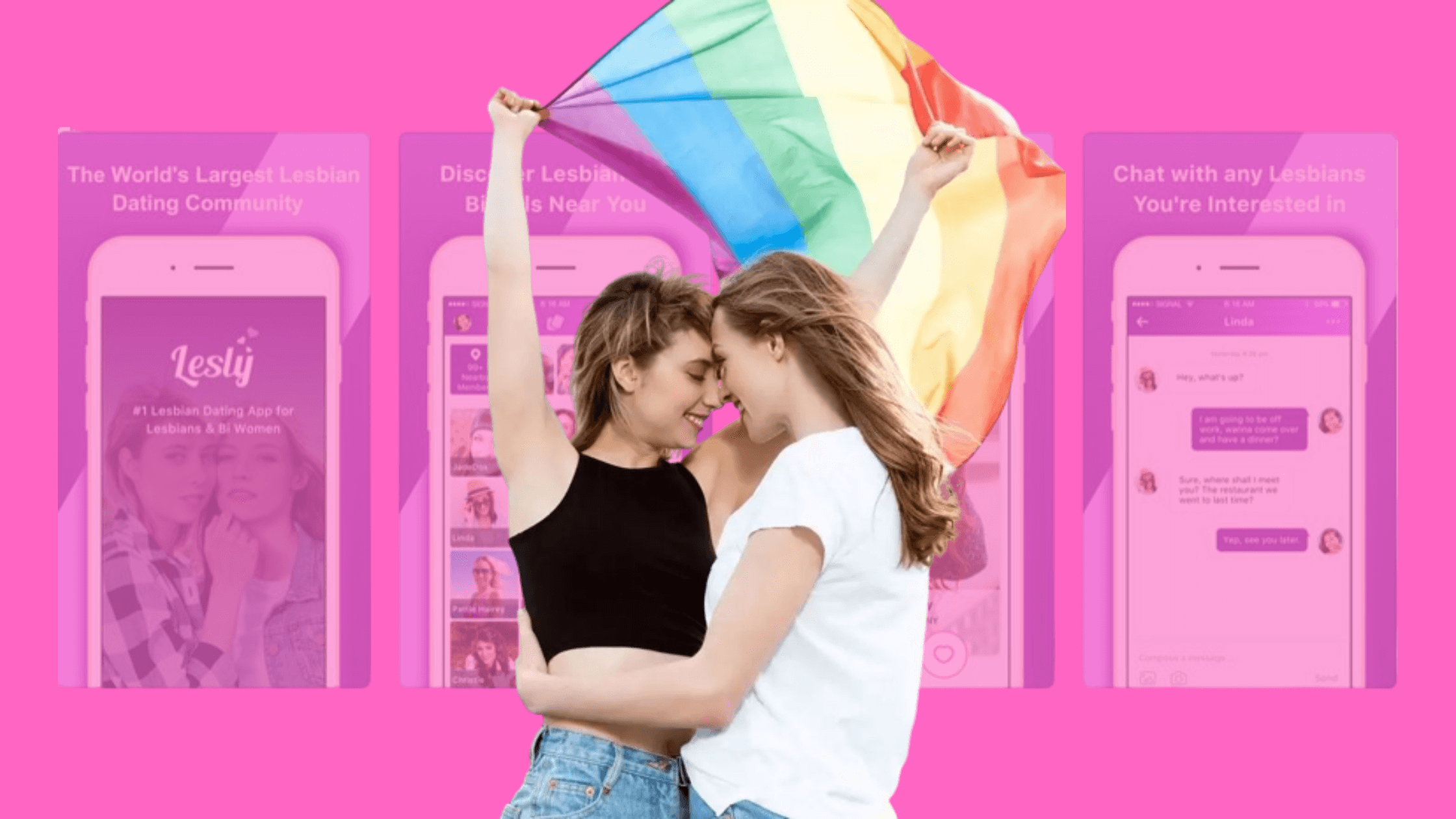 10 Lesbian Dating Sites To Know!
Some lesbian sites and apps are:
1. HER
The best lesbian dating app, HER, also doubles as a great social network for the gay and bisexual community. In reality, if you were to ask the creators of HER (and the people who use it), they could describe it as primarily a social networking app.
You may make a profile, post photographs and comments, communicate with new people, and even go on dates. It's exclusive demographic is queer women; it has almost 100,000 daily active users, and it costs nothing to use (both to send and receive messages). One need, though, is that you already have either a Facebook or an Instagram account.
HER's basic messaging function is free, but if you want to know who liked you and access other premium services, you'll need to pay $18 a month to unlock that access.
2. OkCupid
In 2004, OkCupid was released, and it is now used by over 50 million people all over the globe. It is widely considered to be the most popular LGBTQ+ dating app of all time. The fact that it welcomes users of all sexual orientations and encourages them to join up and meet new people is a major reason why it's so popular among homosexual women.
To further ensure the privacy of its users, OkCupid implemented a system wherein users are unable to contact one another again until they have received a response to their first message. A wonderful method of making sure nobody is bothered in any manner. Until you give someone a "like," you won't know whether they've written you an introductory message, even if the feature is free to use.
For a monthly fee of around $8, OKCupid subscribers may see who has liked them and have access to additional premium services.
3. Hinge
Hinge is a swipe-based app, so to interact with the profiles you see, you just tap the Yes or No button. To begin conversing with someone, both users must have swiped Yes on each other. You don't need a search feature to find women on Hinge; simply specify that you're a woman looking for another woman, and the app will only show you female results.
Hinge's basic features—sending and receiving messages—are free to use, but there are paid upgrades available to increase your profile's exposure and reveal which users have previously shown interest in you. Hinge also provides a number of suggestions, such as "my most illogical fear," that you may respond to in a single line in order to make your profile stand out from the crowd.
What is the price of a Hinge? A monthly membership will cost you $26, but if you join up for three months, your monthly cost will be only $20.
4. eHarmony
Recently, eHarmony has been running advertising that is welcoming to the LGBTQ+ community. It now seems to be one of the most viable options for serious, long-term lesbian partnerships. If you want to send and receive messages, you'll need to subscribe to a paid subscription, although the app claims to have helped millions of individuals find love across the globe.
The success of eHarmony may be attributed to a sophisticated algorithm that analyzes the data you provide on your first personality questionnaire (which is mandatory upon sign-up). In the next days and weeks, eHarmony will provide you with suggested matches based on your level of compatibility. Filters for finding people with similar interests and abilities are also available.
You must upgrade your account before you can send and receive messages. There is no one-month trial since eHarmony is intended for those who are looking for a long-term relationship. In its place is a 6-month plan that costs only $40 a month.
5. Lex
Lex is a queer dating app for trans, queens, non-binary, non-conforming, and lesbian women who are interested in meeting someone who is different from themselves. Lex can help you meet people for casual encounters, friendships, and even committed relationships. Anyone and everyone, except males, is encouraged to join. It's a lot like the older lesbian dating apps and websites.
Lex, a text-based dating app released in 2020, looks and feels quite "modern" despite its minimalistic, intentional uniqueness.
Explain how it's different. No room for chatting via video or audio. Instead, Lex advocates for a linguistic-only approach to communication, eliminating the need for the visual and aural posturing that may get in the way of genuine rapport.
6. Lesly
You may think of Lesly as a cross between Bumble and Tinder, but for lesbians. This is a swipe app, in which you are shown a number of profiles and asked to choose whether you like or dislike each one by swiping left or right. Once you've found someone with whom you have compatibility, you may begin exchanging messages.
Lesly, a dating app aimed mostly at lesbian and bisexual women, is relatively new but quickly gaining users. It has a professional appearance, is simple to use, and is utilized by individuals in need of entertainment as well as those in search of serious pursuits.
While it's true that Lesly has no premium features unless you upgrade, it isn't free. Pricing begins at $9.99/month, however, you may save money by committing to a longer-term (such as 3 or 6 months).
7. Feeld
In terms of gender, Feeld is a very accommodating dating app. It's a location-based software that's great for city dwellers who want to broaden their social horizons, and it's tailored to those with a more… esoteric taste.
While a Facebook account is required to join, nothing more is strictly necessary. There is no need for a genuine picture of oneself to be uploaded, and both singles and couples are welcome to sign up. User-to-user communication is a paid add-on.
While the vast majority of Feeld users stick to the free version, for $20 you can upgrade for a month and see when someone was last active and when they wanted to connect with you.
8. ZOE
ZOE is a dating platform exclusively for lesbian and bisexual women. It's not as popular as some other dating apps, but you can do a lot as a free member, and many people read and respond to their messages.
Even if the ability to send and receive messages as a free member may increase the number of bogus accounts, ZOE's rigorous verification procedure ensures that fraudsters are kept at bay.
The monthly subscription costs $16, while the quarterly plan only costs $13.
9. Fem
Unlike many other lesbian dating apps, Fem allows you to submit videos of yourself, which is one of the nicest features. There are also group conversations and the ability to create your videos, making Fem the closest thing to a dating app equivalent to TikTok.
However, participation in group conversations is optional, as is posting videos (pictures are OK!). Fem is a great way to meet people in your area or around the globe, but the app requires a paid premium to unlock its full potential.
The price of Fem. You may either subscribe for a month for $9.99 or buy coins to access features inside the app (100 coins = $1.99).
10. Bumble
Bumble is one of the world's most downloaded mainstream dating apps, and its users are actively seeking friendship, hookups, and long-term partnerships. Unique among swiping apps in that only female users may initiate contact, this restriction is often ignored by lesbian daters.
The 24-hour timer is, however, still present. That is to say, if a match hasn't been initiated within 24 hours, it is discarded. Bumble isn't designed for lesbians particularly, and it doesn't have a search feature, but it nevertheless has tens of thousands of users in densely populated urban areas.
Because so many individuals use Bumble on the sly to strike up casual encounters, the app offers a weekly subscription option for Bumble premium packages, with rates beginning at $12. Monthly ($27) and three- and six-month ($100) subscriptions are also available.
Are the best lesbian dating sites safe?
There are several great lesbian dating sites out there, but it can be tough to find the right one for you. Here are some tips to help you find the best site for your needs.
First, consider what you want from a dating site. Are you looking for something serious or more interested in casual dating? Some sites cater to both needs, so make sure you pick one right.
Next, take a look at the features offered by each site. Some sites offer more features than others, so pick the best lesbian dating sites with what you're looking for. For example, if you're interested in finding matches based on compatibility, look for a site that offers personality tests or matchmaking services.
Finally, read reviews of lesbian dating sites before you join one. This will help you understand what other women have experienced with the site and whether it's right for you.
Lesbian Dating Tips
Tips to choose the appropriate site among the best Lesbian dating sites available:
1. Join a lesbian dating site that is tailored to your needs.
2. Consider the features available on the site you are considering joining, and make sure that the features offered are what you are looking for.
3. Take time to read reviews of different lesbian dating sites before deciding.
4. Make sure that the site is safe before joining it.
5. Be aware of scammers who may try to take advantage of you online.
6. Use common sense when messaging other members, and be aware of potential scams or unwanted advances.
7. Put only some of your trust in online dating sites.
8. Be patient and let things develop over time.
9. Don't be afraid to shelve a dating site if it isn't right for you.
10. Remember that online dating is one of many ways to find a partner.
11. Remember that not all lesbians are looking for a romantic relationship.
12. Be yourself when messaging other members and don't put up a front.
13. Don't be afraid to ask for help if you need it, and be aware of the fact that many lesbian dating sites offer 24/7 support.
14. Remember that online dating can take time, so be patient and let things develop over time.
15. Remember that there is no right or wrong way to do online dating, as long as you are honest and respectful to your matches.
Conclusion On Best Lesbian Dating Sites
Best lesbian dating sites offer a great way for lesbian singles to meet new friends and explore potential romantic relationships. Make sure you pick one that is right for you and be aware of the scammers who may try to take advantage of you. Additionally, be patient and let things develop over time. If online dating isn't right for you, feel free to shelve a site and try again later.
There are several factors to consider when choosing the best lesbian dating sites for you. First, it's important to be patient and let things develop over time. If online dating doesn't seem right for you, don't be afraid to shelve a site and try again later.
Additionally, consider the type of relationship you're looking for. Some sites are better suited for casual hookups, while others are geared more toward long-term relationships. Ultimately, the best way to find the right site for you is to experiment until you find one that feels right.
Shone Palmer
I've been writing about LGBTQ issues for more than a decade as a journalist and content writer. I write about things that you care about. LGBTQ+ issues and intersectional topics, such as harmful stories about gender, sexuality, and other identities on the margins of society, I also write about mental health, social justice, and other things. I identify as queer, I'm asexual, I have HIV, and I just became a parent.