The 16 Best Lesbian Shows To Stream Online – Must Watch!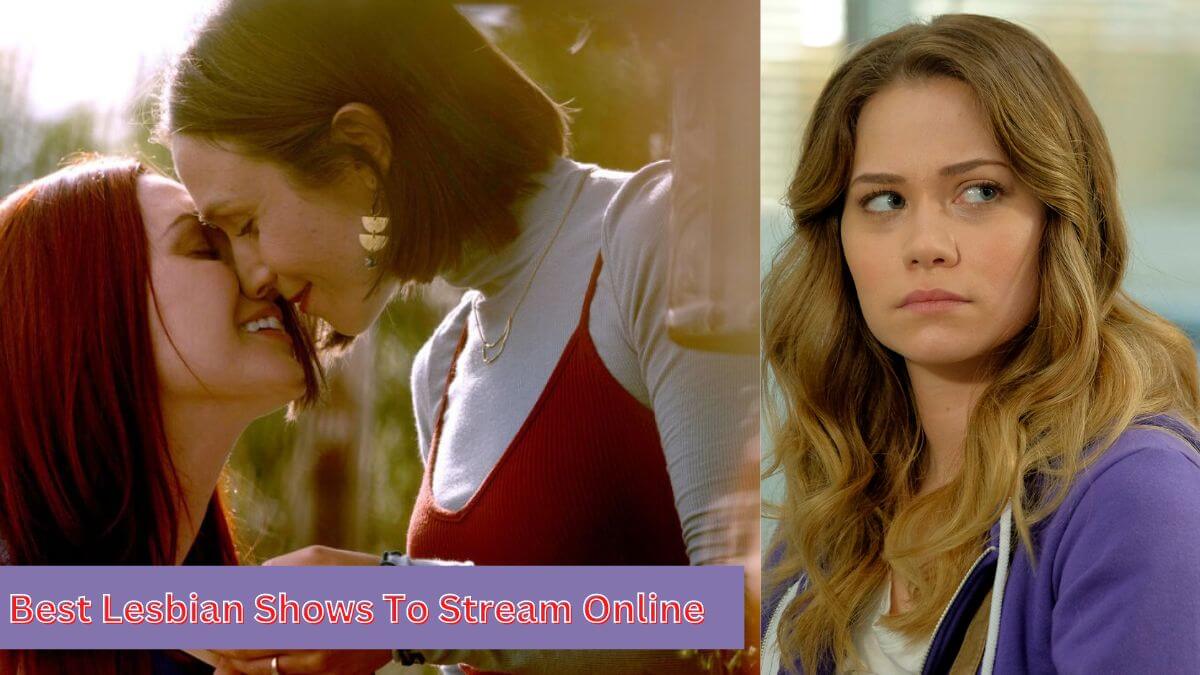 Lesbian, homosexual, bisexual, and transgender people are becoming more prevalent in the United States, yet they are still underrepresented in most popular media. The good news is that almost every year, a wider variety of human experiences are depicted on film. The way things are represented matters.
Best Lesbian Shows To Stream Online
The portrayal of LGBTQ+ people in the media normalizes love and relationships between people of the same gender, informs viewers about the arduous path we still have to travel toward equal rights, and reaffirms that gay, lesbian, and LGBTQ+ people are just that—people—who should be allowed to live loudly and proudly.
You'll find something you'll enjoy on this list, whether you're looking for a decent movie to watch with your spouse or want to assist your LGBTQ+ teen to feel welcome.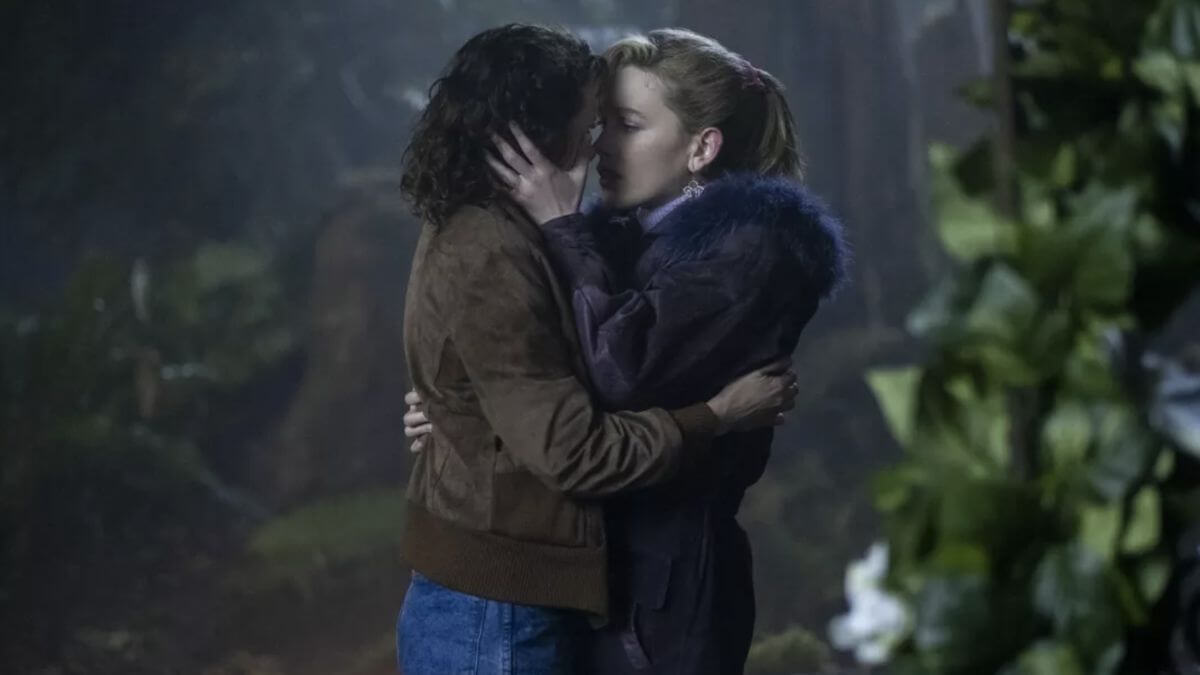 1. The fosters
This was the first television program to show a devoted, married, interracial lesbian couple parenting their own biological, adopted, and foster children. Stef, a committed police officer, is married to Lena, a vice principal at a charter school. The couple has created a close-knit family that includes Mariana and Jesus.
2. The L word
The L Word was a highly revolutionary show for its day. I used to go to my neighborhood Blockbuster just to rent the most recent season as soon as it was released when I was a young, openly transgender man.
This show gave me something to identify with at that time. The best thing about L Word is that EVERY main character is lesbian or gay, so you don't have to wait until episode 5 to see the two lesbian side characters finally get together. This contrasts most TV shows and series, which only feature a lesbian side character. One of the original lesbian TV couples, Bette and Tina (#Tibette), won our hearts.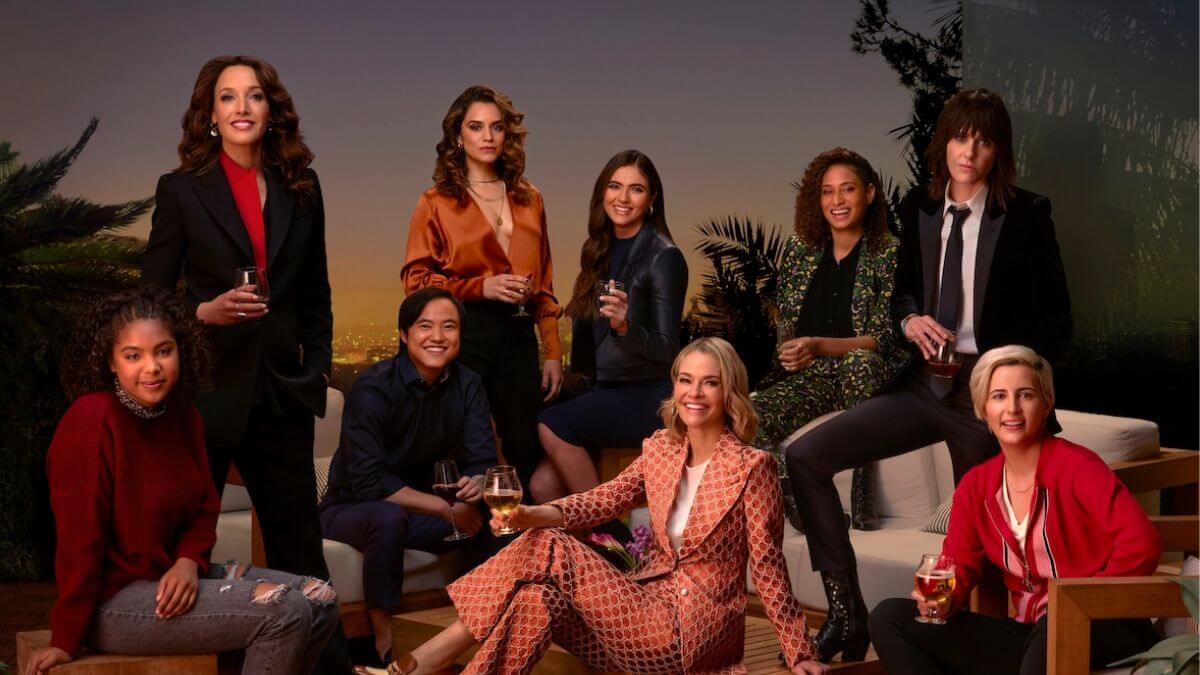 Where to Stream: Hulu
3. The L word generation
The L Word's sequel debuted ten years later, and this is it! It's a fantastic continuation and makeover of the original L Word series, featuring some of the original cast members, storylines, and a new generation of fresh faces and personalities.
Ten years after the previous events, the show picks up, and new friends join Bette, Alice, Shane, and their original group of friends as they continue their journey through the difficulties of life and love in Los Angeles.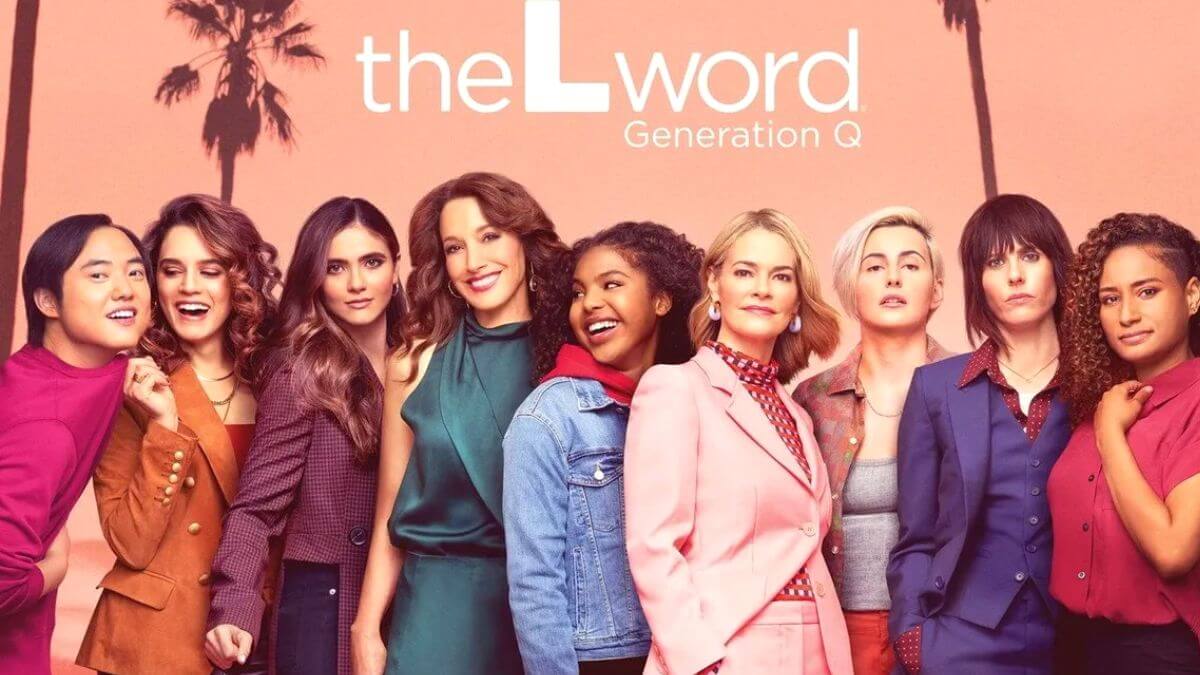 Where to stream: Hulu
4. The Haunting Of Bly Manor
Without a doubt, The Haunting of Bly Manor is worthwhile. The cast was outstanding, the storyline was compelling, and the lesbian love tale will steal your heart. It's not the scariest thing we've ever seen because no monsters or ghosts jump out at you in every scene, but we were definitely on the edge of our seats the entire time.
The drama centers on a young au pair who moves into Bly Manor and starts experiencing paranormal activity there. The Haunting of Hill House, which also has a minor lesbian character, was written by the same people.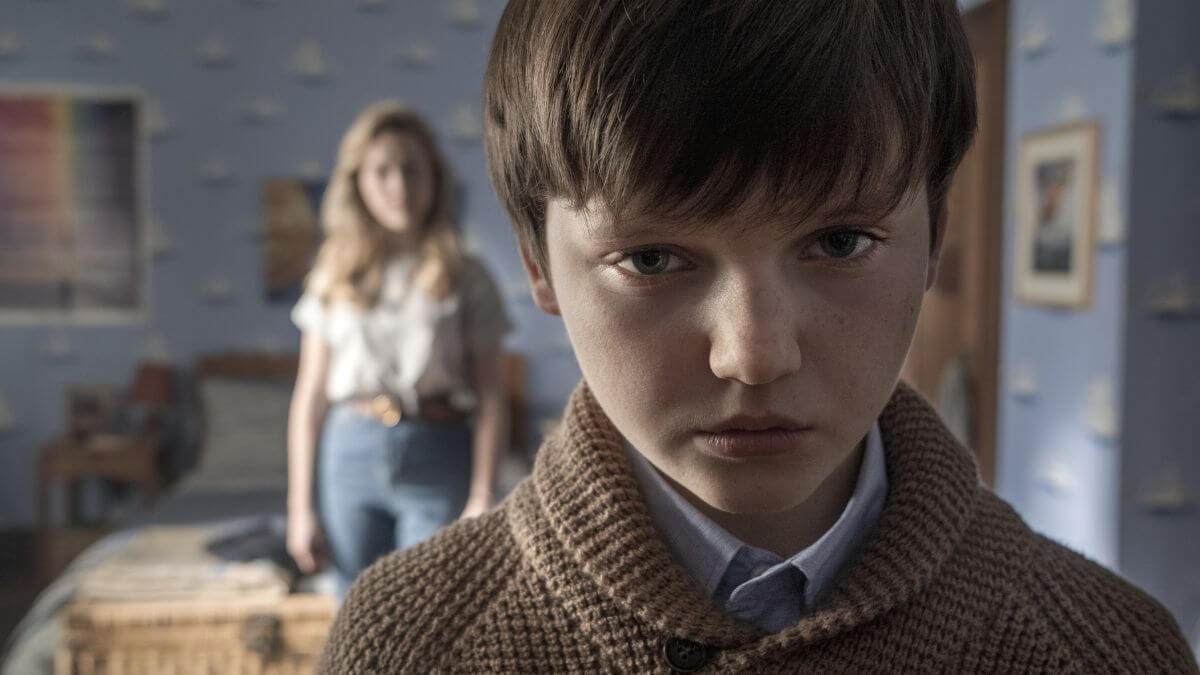 Where to stream: Netflix
5. Wynonna Earp
One of the most incredible lesbian ships ever to appear on television belongs to Wynonna Earp. The lesbian romance between Waverly and Nicole is done well. It is such a positive representation of LGBTQ relationships that it makes up for the missing parts of the series. The show and its plot can occasionally be silly. Additionally, they have one of the greatest ship names ever, #Wayhaught.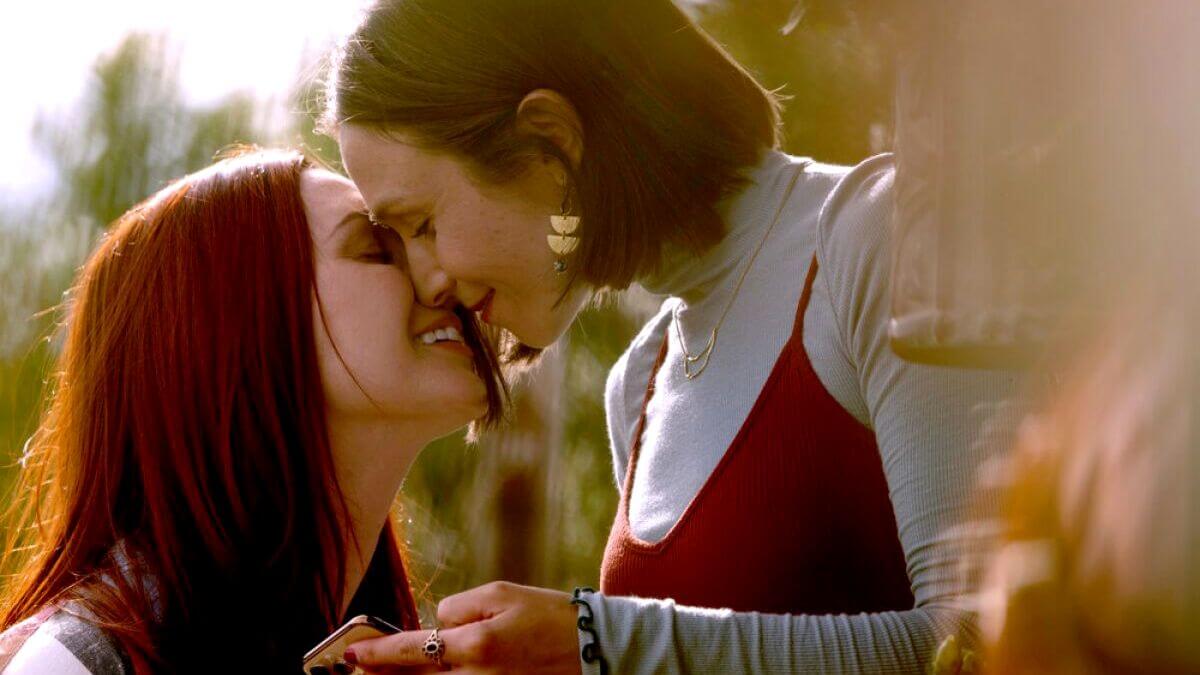 Where to stream: Netflix
6. Orange Is The New Black
Orange is the New Black (OITNB), one of the most popular Netflix TV shows ever, is unquestionably a must-watch series. It has emotionally rich, well-developed characters that work together to provide a varied picture of life within a jail. The main character of OITNB is Piper Chapman, a brilliant public relations professional.
She is sent to prison for her involvement with a drug dealer ten years previously and meets up with her ex-girlfriend, Alex. Making friends with the numerous odd, unique, and surprising characters she encounters, Piper navigates the correctional system and gets used to life in prison. We adore Piper and Alex's turbulent lesbian relationship, which has a happy conclusion.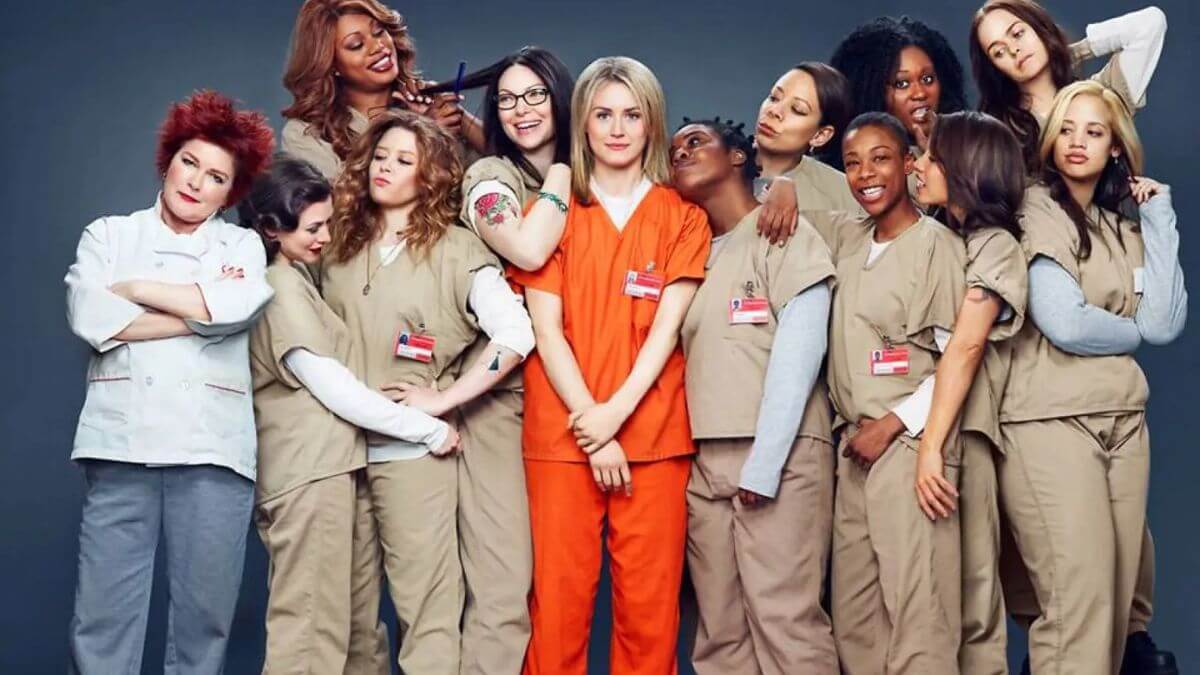 Where to stream: Netflix
7. Wentworth
Wentworth is a fantastic lesbian and prison drama TV program. It is a drama series from Australia about prisoners attempting to survive in a modern, violent women's prison. The narrative starts when Bea Smith, accused of trying to kill her violent husband, enters the prison and adjusts to her new surroundings.
While there isn't a Piper and Alex romance, Wentworth feels like a more intense and harsh version of OITNB in portraying prison life. However, the show does have Franky Doyle, the stunning and charismatic leader of the prison, who quickly makes our list of the hottest TV lesbian characters. Franky is a beloved protagonist on the show after initially appearing as an antagonist.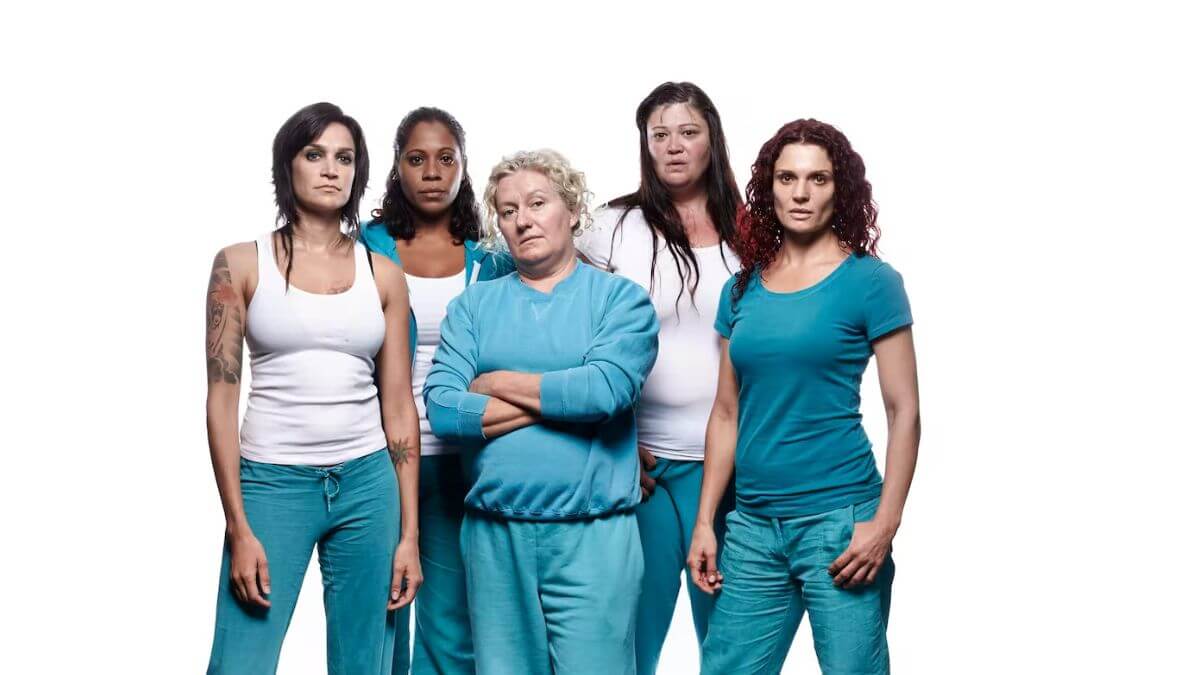 Where to stream: Netflix
8. Dickinson
A fantastic contemporary interpretation of the life of author Emily Dickinson is Dickinson. Dickinson, who was born in the 19th century, explores the gender, family, and societal limitations of the era from an outsider's perspective.
Although the show takes some artistic license with her lesbian relationship with her sister-in-law Sue, we don't have any complaints. The show is generally well-produced, funny, and enjoyable, including some steamy scenes between Emily and Sue.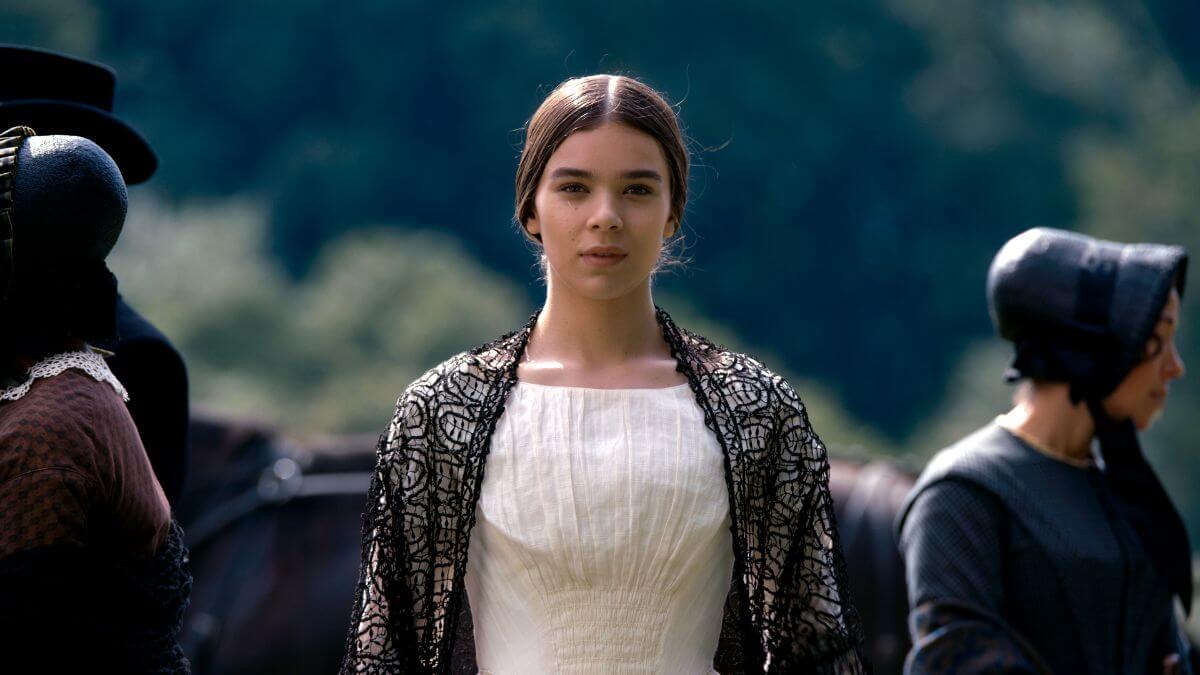 Where to stream: Apple TV+
9. Gentleman jack
The historical drama television program Gentleman Jack is based on the life of industrialist and landowner Anne Lister. Anne Lister is determined to save her faded family home, Shibden Hall, even if it means defying social norms in the 1832 West Yorkshire, England, setting of the Industrial Revolution.
The vivacious Lister, who covers herself in black from head to toe and charms her way into high society, weds wealthy heiress Ann Walker instead of a man because she has no intention of getting married. Since Lister is frequently referred to as the first modern lesbian, this TV show highlights the private information about her life that she painstakingly recorded in code in her diaries. It's a lovely love story about a woman who, at the time, was not afraid to break down barriers.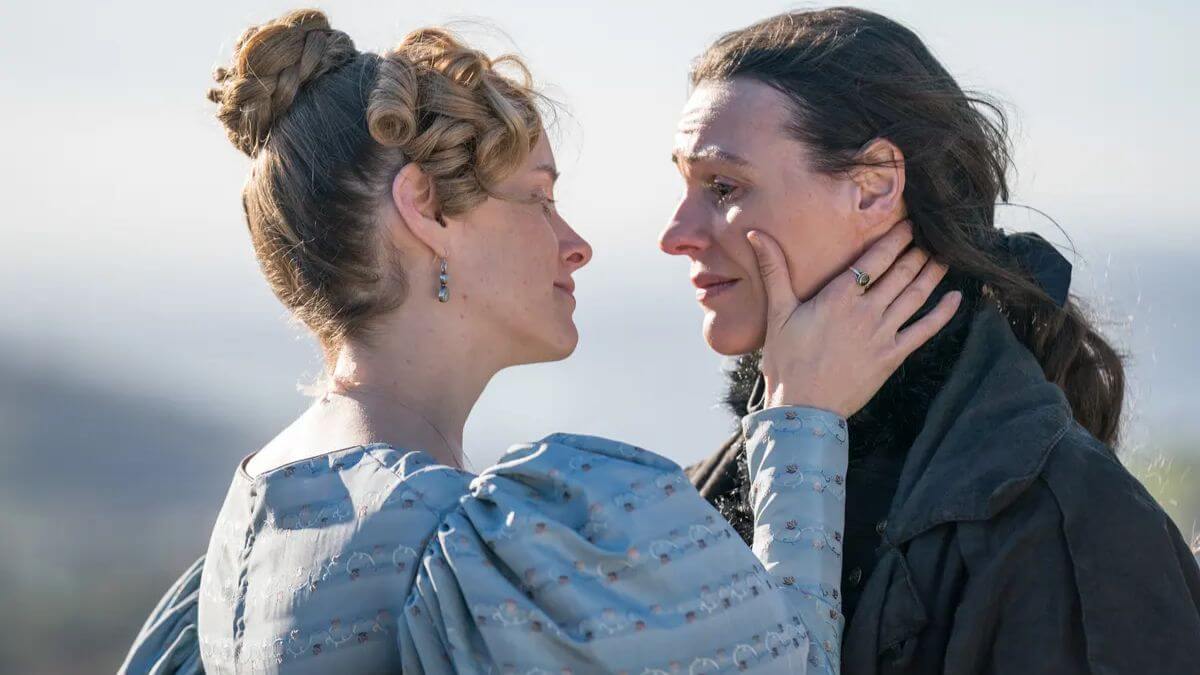 Where to stream: Disney
10. opted twins, and Brandon, Stef's biological son|The Fosters
The story starts when Stef brings home Callie, a teenager who has become hardened from living in and out of foster homes, with the idea that it will only be temporary. Two GLAAD Media Awards and one Teen Choice Award were given to The Fosters.
Following the conclusion of the main series, "Good Trouble," a spinoff based on the lives of the characters Callie and Mariana was launched.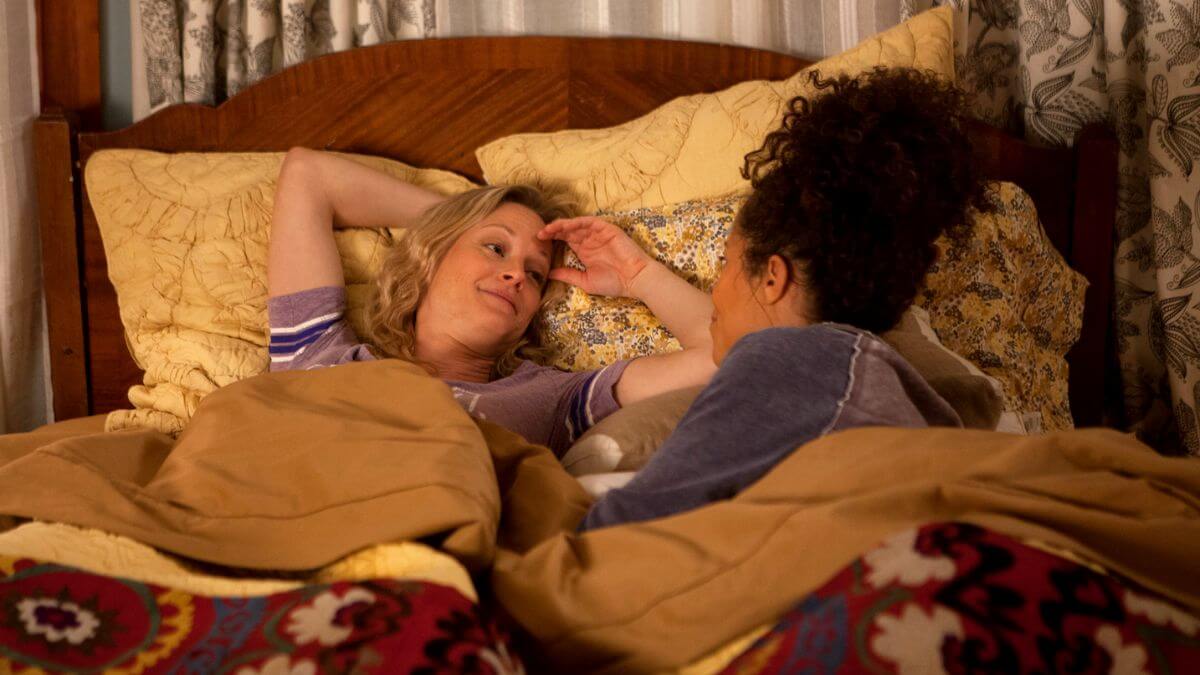 Where to stream: Hulu
11. Feel Good
Feel Good has numerous amusing, touching, and relatable aspects. Mae Martin, a comedian, has created a semi-autobiographical comedy series about the challenges of navigating the fluid worlds of gender and sexuality in the present era.
The plot centers on comedian and recovering addict Mae as she struggles to rein in her compulsive tendencies and intense romanticism that permeate every aspect of her life. As she develops a passionate relationship with her new boyfriend, George, who is still a secret to her friends and family, things get even more difficult.
Where to stream: Netflix
12. Supergirl
Supergirl is a terrific TV show if you like superheroes and strong women rescuing the world. Yes, it has cheesy scenes and silly, nonsensical Superhero stuff, but it also has one of my all-time favorite lesbian ships between Maggie Sawyer and Alex Danvers (#Sanvers). If you would rather skip the series, you can view a compilation of their touching love story here.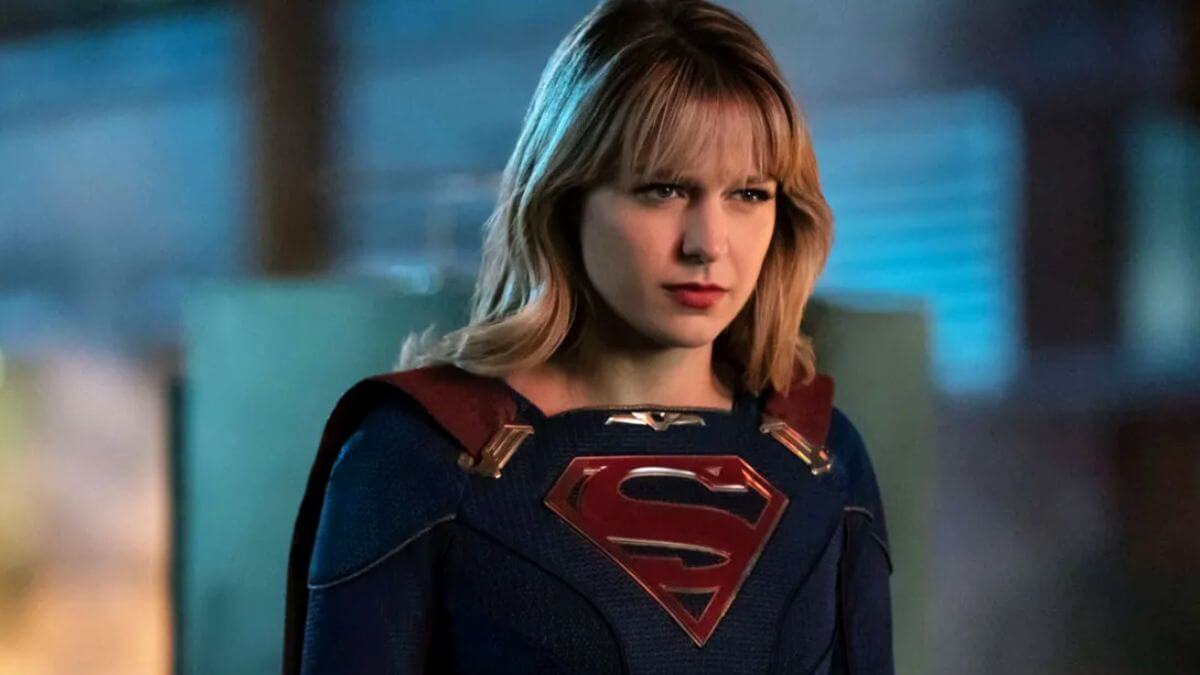 Where to stream: Amazon prime
13. Grey's Anatomy
Grey's Anatomy, one of the longest-running programs ever, is, in my opinion, Shonda Rhimes' best program (and she has many great shows). In this made-up medical drama, the lives of surgical interns, residents, and attendings are the main characters as they mature into experienced physicians while juggling their personal and professional relationships.
Grey's Anatomy has garnered praise from critics and won several honors throughout its run, including the Golden Globe Award for Best Television Series – Drama and 38 Primetime Emmy Awards nominations. Additionally recognized for their performances were the cast members.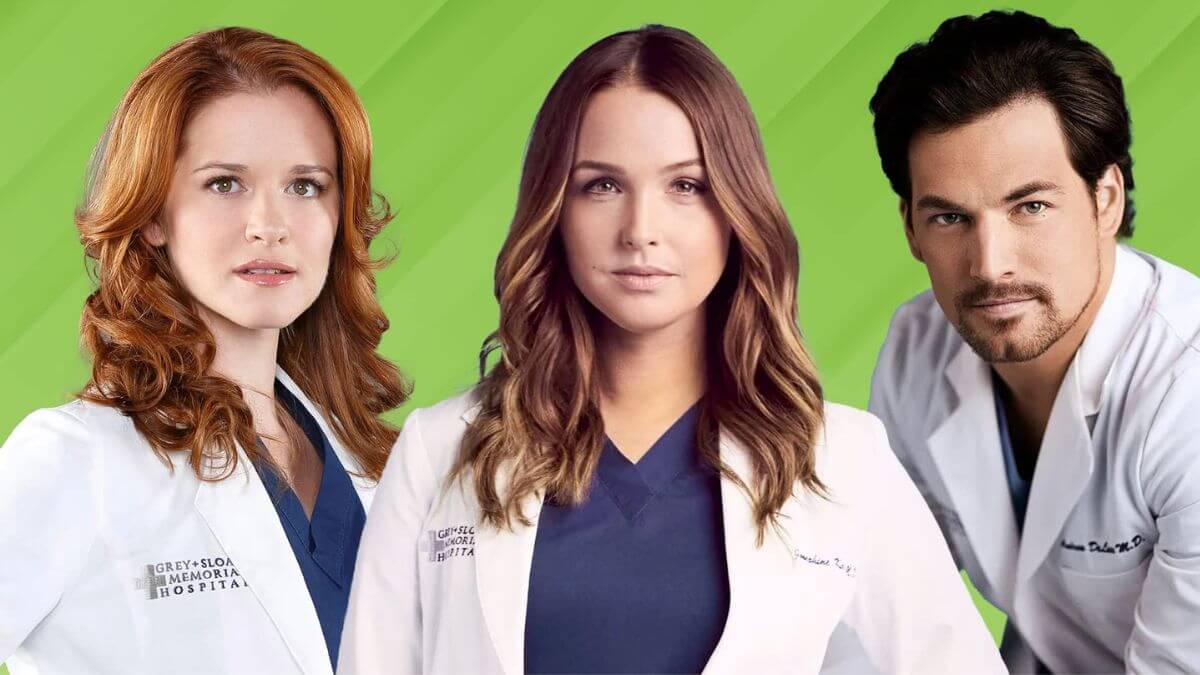 Where to stream: Disney+
14. San Junipero from the black mirror
The fourth episode of Black Mirror's third season is "San Junipero." The episode takes place in San Junipero, a seaside resort town part of a virtual world where the elderly can live even after passing away. When the more outgoing Kelly (played by Gugu Mbatha-Raw) meets the shy, introverted Yorkie (played by Mackenzie Davis, who also plays Harper in Happiest Season), they begin a lovely, uplifting romance with a happy ending.
Two Primetime Emmy Awards for Outstanding Television Movie and Outstanding Writing for a Limited Series, Movie, or Dramatic Special were among the many honors that "San Junipero" received.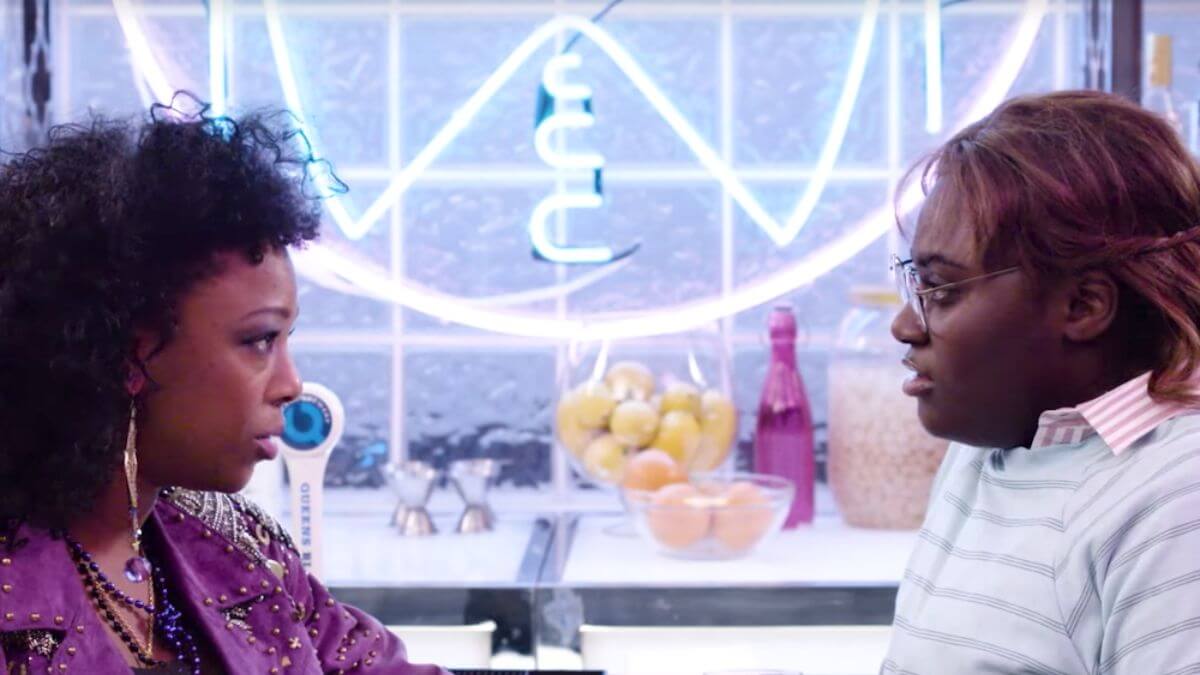 Where to stream: Netflix
15. Anne+
The plot follows Anne, the primary lesbian character, as she reflects on her previous relationships while juggling her current ones. The episode begins with Anne running into her ex-girlfriend, which prompts her to consider how her previous relationships have shaped who she is today.
The show is unique, humorous, honest, relatable, and well done for independent, foreign miniseries. Even a Netflix film based on this program, Anne+: The Film, exists.
Where to stream: Netflix
16. Work in progress
Abby McEnany, a comedian from Chicago, went unnoticed until the December 2019 premiere of her semi-autobiographical half-hour sitcom on Showtime. The dark comedy centered on 40-year-old lesbian Abby, whose therapy session with her therapist ends unexpectedly.
Abby falls in love with a young transgender man named Theo Germaine, tries to manage her OCD without help, and gains a fresh perspective on a painful past relationship due to the unexpected tragedy. Catch up before the start of the upcoming new season.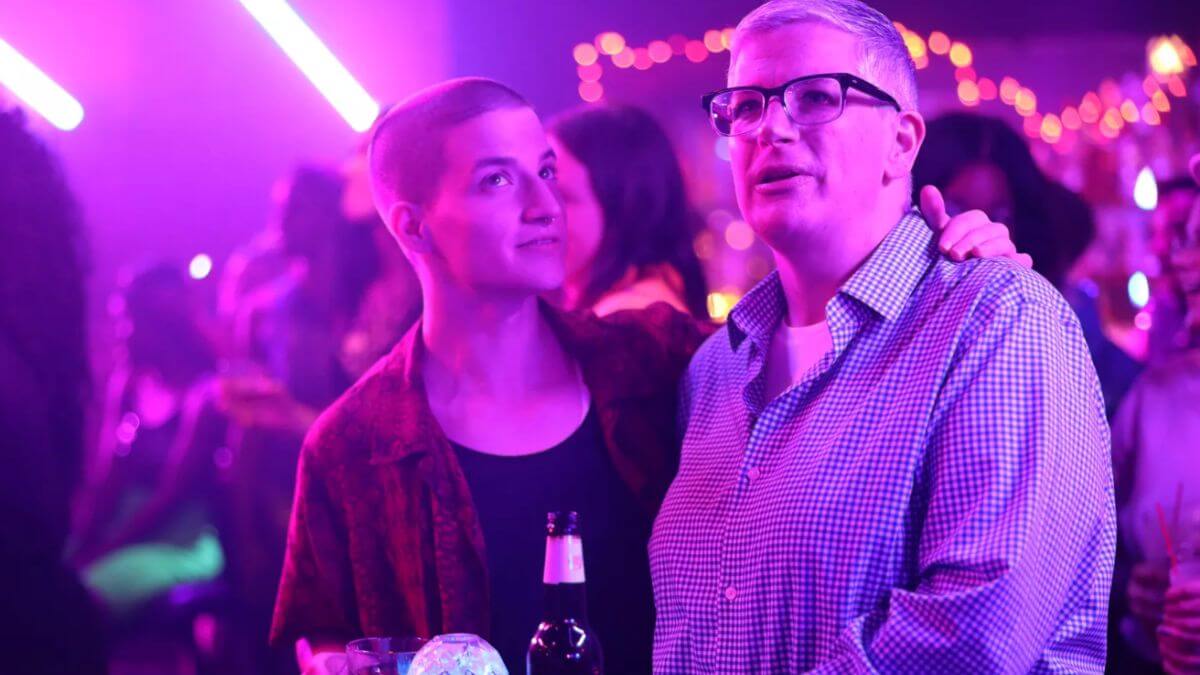 Where to stream: Disney
Conclusion
You will undoubtedly love watching some of the lesbian films and television programs listed above. Lesbians and queer women need to take center stage if they are to have a better representation of themselves in the media. Your binge-eating decisions will be made much simpler by this list. So take in all these shows during your downtime or while eating.
Frequently Asked Questions
Why is Orange the new black a must-watch?
There are other causes, but let's concentrate on the most significant ones. Despite not immediately being apparent, the concept is universal. It demonstrates that good and bad people contain a small amount of evil. We are all fallible because we are human, but despite this, psychologically speaking, we are still remarkable beings, and this series addresses this like no other. The second reason is that Orange maintained its freshness while discussing political subjects. The series' topics from two years ago are still current. Anyone who works in journalism is aware of how challenging this is.
Was Sherri Saum Pregnant When Her Character Was in The Fosters?
Sherri Saum got pregnant in real life when her character, Lena, got pregnant in the show. It was all very convenient and worked out perfectly in terms of timing. Sometimes when an actress gets pregnant, shows have to write around it or hide the character as much as possible.
Is Wynonna Earp based on a true story?
Wynonna Earp has its roots in a somewhat true story and was initially based on the comic book series of the same name. Wyatt Earp was a notorious American outlaw who frequently appeared in Wild West tales.
Will it feel good to have a season 3?
The third season of Feel Good has yet to be ordered, and it has already been made clear that the second season is the last.
Will there be any season 3 of gentleman Jack?
The show "aired on the less-watched Monday night, with its second season, delayed by the pandemic, among HBO's lower-rated original series," according to Deadline. According to HBO's official statement, the third season of Gentleman Jack will not be produced.
Shone Palmer
I've been writing about LGBTQ issues for more than a decade as a journalist and content writer. I write about things that you care about. LGBTQ+ issues and intersectional topics, such as harmful stories about gender, sexuality, and other identities on the margins of society, I also write about mental health, social justice, and other things. I identify as queer, I'm asexual, I have HIV, and I just became a parent.