Best Transgender Dating Sites – Find Your Partner Here (2022)!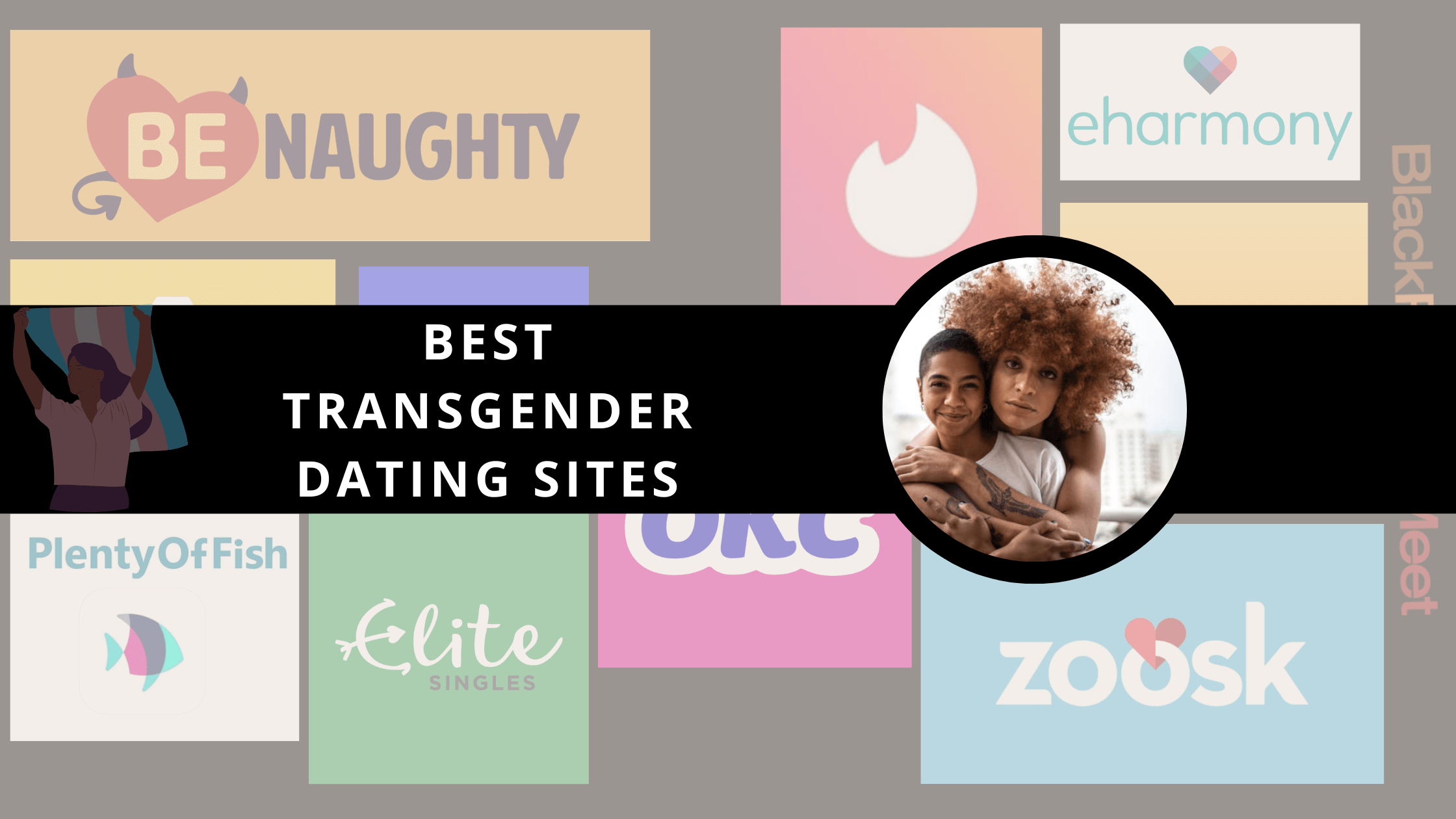 Transgender people looking for a fresh start and meaningful relationships might benefit from the proliferation of online dating sites. Transgender dating sites have become highly popular and successful venues for connecting with people in the LGBTQ+ community. Sixty-five percent of trans men and women in a 2016 survey reported using an online dating service or mobile dating app.
Moreover, a Tinder poll indicated that 80% of LGBTQ+ individuals feel that online dating is a positive thing for their group, and 52% stated dating sites and applications make it simpler for them to be themselves.
11 Free Best Transgender Dating Sites: Meet Your Match!
Western culture has been increasingly tolerant of persons of diverse gender identities, gender expressions, and sexual orientations, so the conventional dating environment has become more trans-friendly.
The Best Transgender Dating Sites on our list are just a few of the many places transgender people may go to meet potential partners without worrying about their security or privacy being compromised.
Best Transgender Dating Sites – All You Need To Know!
Some best transgender sites are:
1. Match
Transgender people may find love on Match.com, the finest dating site for cisgender people. Since its launch in 1995, Match has been at the forefront of serious relationship development, and its matching algorithm may be credited with creating numerous happy couples.
While transgender persons may sign up for a free Match account and indicate their identification as trans in the profile's Summary section, other users choose to maintain a lower profile and discuss their gender and sexual orientation in private messages.
You may browse Match.com's singles without revealing personal information about yourself, and you can even conceal your profile until you're ready to commit. If someone's profile makes you uncomfortable, you may report them to Match and permanently remove them if you block the profile (as in, kick those jerks off the site).
2. Elite Singles
The members of Elite Singles are all successful people looking for compatible romantic partners. Eighty-plus percent of its users have college degrees, and the vast majority are looking for a serious commitment.
Although Elite Singles, as a mainstream dating site, does not include gender information in profile displays, there are many open-ended prompts and questions where users may discuss being transgender and their dating lives.
Although EliteSingles is not particularly well-equipped to meet the needs of transgender or nonbinary people, the quality of its matchmaking services has helped to elevate it to a near-first place position on our ranking.
More than a thousand couples meet their soul mates each month thanks to Elite Singles, and countless more benefit from the site by participating in meaningful discussions, exciting dates, and exciting social events.
3. Zoosk
Zoosk was founded in 2007, it has garnered over 40 million users from all walks of life. This dating app from Silicon Valley claims to be one of the most vibrant social scenes for those looking for casual encounters.
The gender choices on Zoosk profiles are either male or female, however, transgender users often include extra information about themselves and their ideal partners in the "My Story" or "Ideal Date" parts of their accounts. The Zoosk matchmaking gurus advise filling in all the blanks to provide prospective dates with an accurate picture of your personality, interests, and lifestyle.
With a free Zoosk account, you may browse potential dates in your area or across the world, like profiles in the Carousel, and chat with like-minded individuals through inbox messages.
4. eharmony
While eharmony did not initially invite members of the LGBTQ+ community upon its establishment in 2000, the premium dating service has gone a long way since then and now does so.
No service can compete with eharmony's meticulous matching procedure regarding online dating. The 32 parameters of compatibility are measured using a combination of psychological and scientific theories to arrive at the site's love formula. Participants in this site's 80-question personality and compatibility test are matched with other users based on their responses.
If you identify as cis or trans and want to be married, eharmony will be there for you every step of the journey. Thanks to this service, there have been almost 2 million successful marriages, and a new couple is paired off every 14 minutes. Every happy couple who met on eharmony proves that people may find love via online dating.
5. Christian Mingle
Christian Mingle is, first and foremost, a Christian dating service, and its members tend to be devout Christians looking to meet others with similar values.
Christians and transgender people who are looking for meaningful relationships may find each other and start communicating on our dating site. Users may safely and confidently meet other Christians online thanks to Christian Mingle's top-notch security measures, intelligent matching system, and free browsing.
Any Christian Mingle profile has an "About Me" area where transgender people can openly discuss their identity and sexual orientation.
With a focus on helping Christians find lasting love, Christian Mingle has received praise for its success in fostering stable Christian families.
6. BlackPeopleMeet
Although BlackPeopleMeet has been around since 2002, it has just recently begun to gain traction in the LGBTQ+ dating market, even though it has developed the biggest network of black and multiracial people in North America.
This free dating service allows transgender people to broaden their dating pool by letting them search for potential partners based on a wide variety of criteria, including age, location, appearance, and relationship status. In addition, sending likes and flirts to a cis or trans person who catches your eye is free of charge.
7. OkCupid
Since its debut in 2014, OkCupid has set the standard for online dating platforms. Having established a matching algorithm based on a seemingly unending personality exam, it was the first big dating site to launch a companion dating app (over 4,000 questions and counting).
When OkCupid added 22 gender choices and 13 orientation options to its dating profiles in 2014, it made the news. OkCupid allows users to choose from a wide range of gender identities, including those who identify as a transgender, transfeminine, transmasculine, transsexual, trans woman, and genderfluid. An important change in the conventional dating scene is the platform this app provides for transgender people and other LGBTQ+ individuals to be open and honest when seeking romantic partners.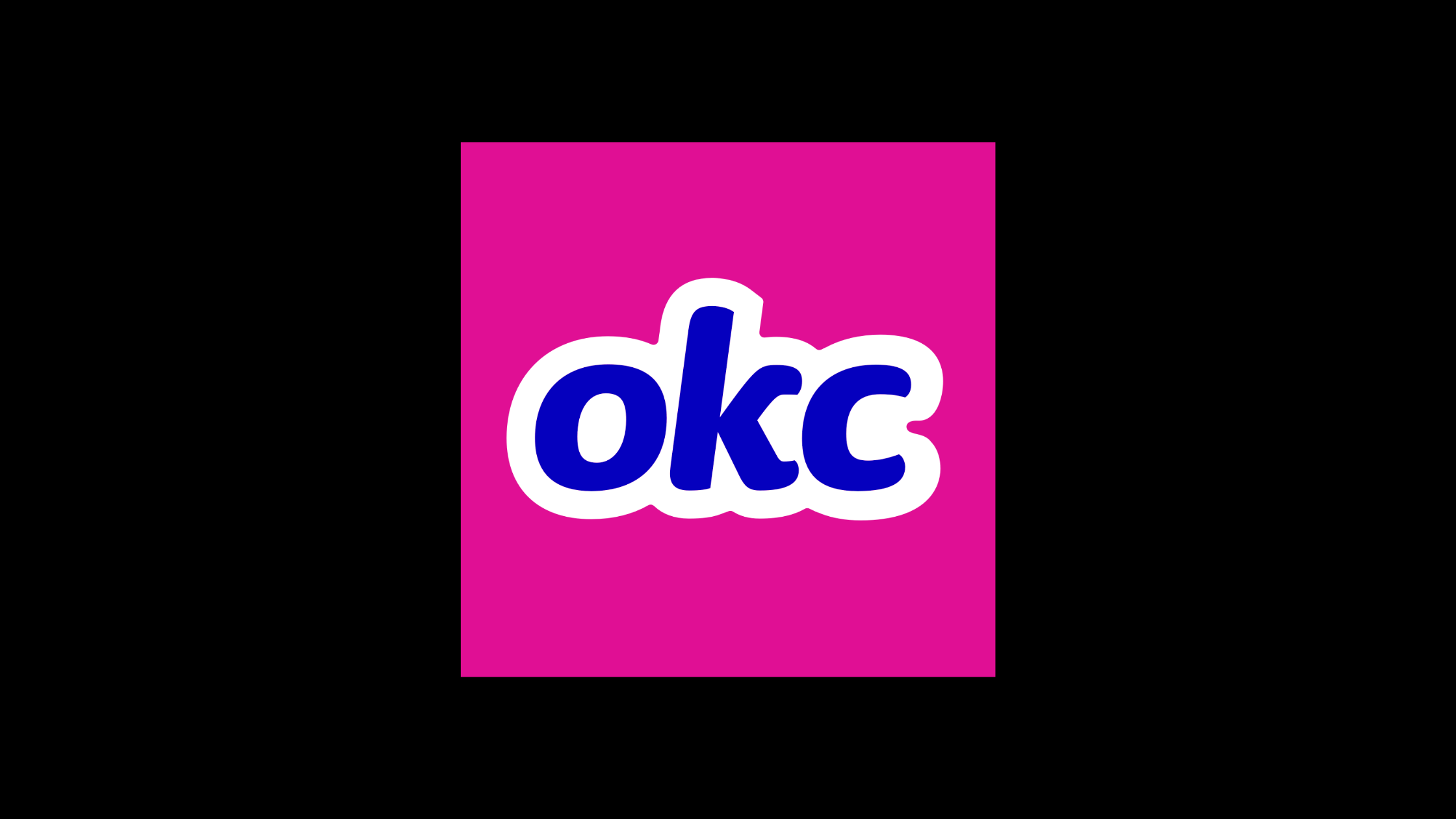 8. Plenty of Fish
If you're looking for a free dating site or app where you can send unlimited messages to potential mates, go no further than Plenty of Fish.
People of all sexual orientations who are outgoing and kind find Plenty of Fish to be a welcoming community. Over 17 million messages are exchanged daily on dating website and apps.
With over 150 million users across 20 countries, POF is a welcoming community that regularly facilitates more than 57 million introductions. This welcoming dating site is perfect for trans men and women looking to meet new people and have conversations in a safe space.
9. Tinder
The introduction of Tinder's swiping mechanism in 2012 and the app's subsequent addition of 37 gender choices in 2016 garnered news.
Tinder has more than 13 million non-binary matches in 190 countries within a year of welcoming the transgender community. Today, the app receives over 2 billion daily page views and sets up over 1.5 million dates per week.
Some transgender users of Tinder have expressed dissatisfaction, claiming that their profiles were falsely reported as improper or that they were the targets of online harassment. The development team, however, has made significant efforts to include transgender people and ensure their safety while using the app.
10. Bumble
Bumble was launched in 2014 as a female-centric alternative to traditional swiping services to empower women to initiate conversations and take charge of their dating lives.
Whenever the Bumble dating app generates a match between two people of different sexes, the woman (including a trans person who identifies as a woman) can make the first move. Forever close the chat window if she does not send the initial message within 24 hours (or 48 if the male decides to prolong).
Although Bumble is one of the most forward-thinking dating apps, it does not yet accommodate transgender users. Some transgender people looking for love online have creatively revealed their identities in their profiles.
11. BeNaughty
As the best hookup site, BeNaughty is recommended by us since it is risk-free, easy to use, and packed with people looking for fun.
BeNaughty requires you to choose a gender upon registration, but you are free to come out in a status update or picture caption. If things advance in your private conversations, you may need to come out again, but remember that many BeNaughty members are more interested in looking at photographs than reading profiles.
BeNaughty is a free transgender dating site where users may meet one other and arrange sexual encounters via private messaging.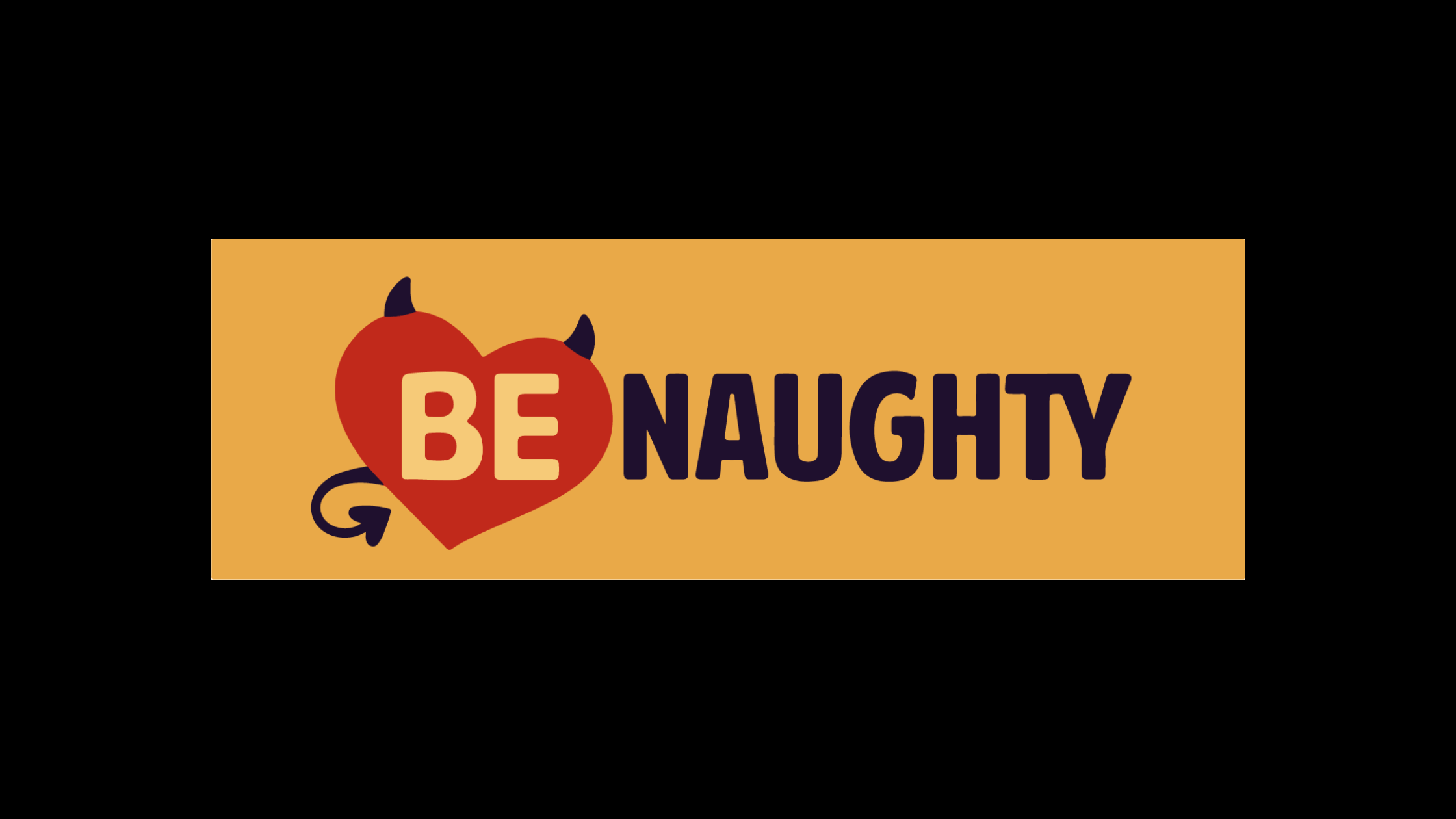 Are transgender dating sites safe?
Transgender dating websites and apps are becoming increasingly popular as transgender people seek to find like-minded individuals with whom they can form positive relationships. Numerous transgender dating websites and apps are safe, secure, and inclusive environments for users of all ages and backgrounds.
Many transgender dating websites and apps require no identification or verification of gender identity other than a user's self-declaration. These Best Transgender Dating Sites provide an open platform for transgendered individuals to find matches who share their gender identity and express themselves freely without fear of discrimination or harassment.
Some transgendered individuals may prefer more intimate settings than traditional dating services, and transgender dating websites catering specifically to this population offer messaging features that allow for private conversations between users.
Transgender Dating Tips
Here are some transgender tips to find your partner from Best Transgender Dating Sites:
1. Be yourself – When you're on a transgender dating site, it's important to be yourself. Don't put up a front or pretend to be something you're not. If you feel uncomfortable revealing your identity early on in the process, that's OK. Take your time getting to know each other and flesh out your profile gradually.
2. Build a strong network of friends – Building a strong network of supportive friends is key when it comes to being comfortable with who you are. Talk to as many people as you can about transgender topics and experiences, and see if any of them would be willing to be allies during your dating journey.
3. Avoid posing for photos – Most transgender dating websites allow users to upload personal photographs without having their faces digitally obscured. However, some members of the trans community prefer not to reveal their full facial features in photographs for security reasons. If this is the case for you, please respect that preference and avoid posting photos that include your face prominently displayed.
4. Seek out transgender-specific dating sites – Transgender-specific dating websites offer a more intimate and personal experience than traditional dating services. They're designed specifically for transgender singles, and many of them have features such as messaging that allow for more private conversations.
5. Be patient – It can take time to find the right partner, regardless of your gender identity. Don't be discouraged if your search takes longer than expected. Many transgender people are still searching for the right person to share their life with.
6. Don't be afraid to ask for help – If you feel like you're struggling in any way while on a transgender dating site, don't hesitate to reach out for help. Transgender support groups are available online and in many large cities, and they can provide you with valuable resources and support during your journey to finding love.
7. Disclose any medical conditions – It's important to disclose any medical conditions that may impact your ability to safely engage in sexual activity without risk of exposure or infection. This includes HIV status, reproductive health issues, and other physical conditions that m complicate sexual activity or transmission of diseases.
8. Use caution when disclosing information about past relationships – Some transgender individuals are reluctant to disclose information about their past relationships because they fear judgment or discrimination from potential partners. If this is the case for you, please be respectful of this privacy concern and refrain from mentioning specific details about past relationships in your profile or messages sent between users on the site.
9. Avoid coming across as desperate or entitled – Many transgender people feel frustrated by the lack of openheartedness demonstrated by mainstream dating services towards members of the trans community. As a result, many transgender singles come across as desperate or entitled when seeking love on mainstream websites and apps. Avoid acting in a way that will make you less attractive to potential partners.
10. Remember that everyone experiences love differently – Just because you don't fit the mold of what's considered "normal" when it comes to romantic relationships doesn't mean that everyone will react negatively to your transgender status. There are plenty of trans-friendly individuals out there who are ready and willing to date someone who identifies as transgender. So don't be afraid to reach out and find them.
Conclusion on Best Transgender Dating Sites
In conclusion, transgender dating can be a challenging but ultimately rewarding experience. It's important to be patient and understand that not everyone is comfortable openly discussing their romantic interests.
However, with the help of these given Best Transgender Dating Sites, you can quickly find the love you've been searching for.
Additionally, disclose any medical conditions that may impact your ability to engage in safe sexual activity, avoid presenting yourself as desperate or entitled, and remember that everyone experiences love differently.
Shone Palmer
I've been writing about LGBTQ issues for more than a decade as a journalist and content writer. I write about things that you care about. LGBTQ+ issues and intersectional topics, such as harmful stories about gender, sexuality, and other identities on the margins of society, I also write about mental health, social justice, and other things. I identify as queer, I'm asexual, I have HIV, and I just became a parent.