Miami Art Week: Art Basel Miami Beach's Fashion World Guide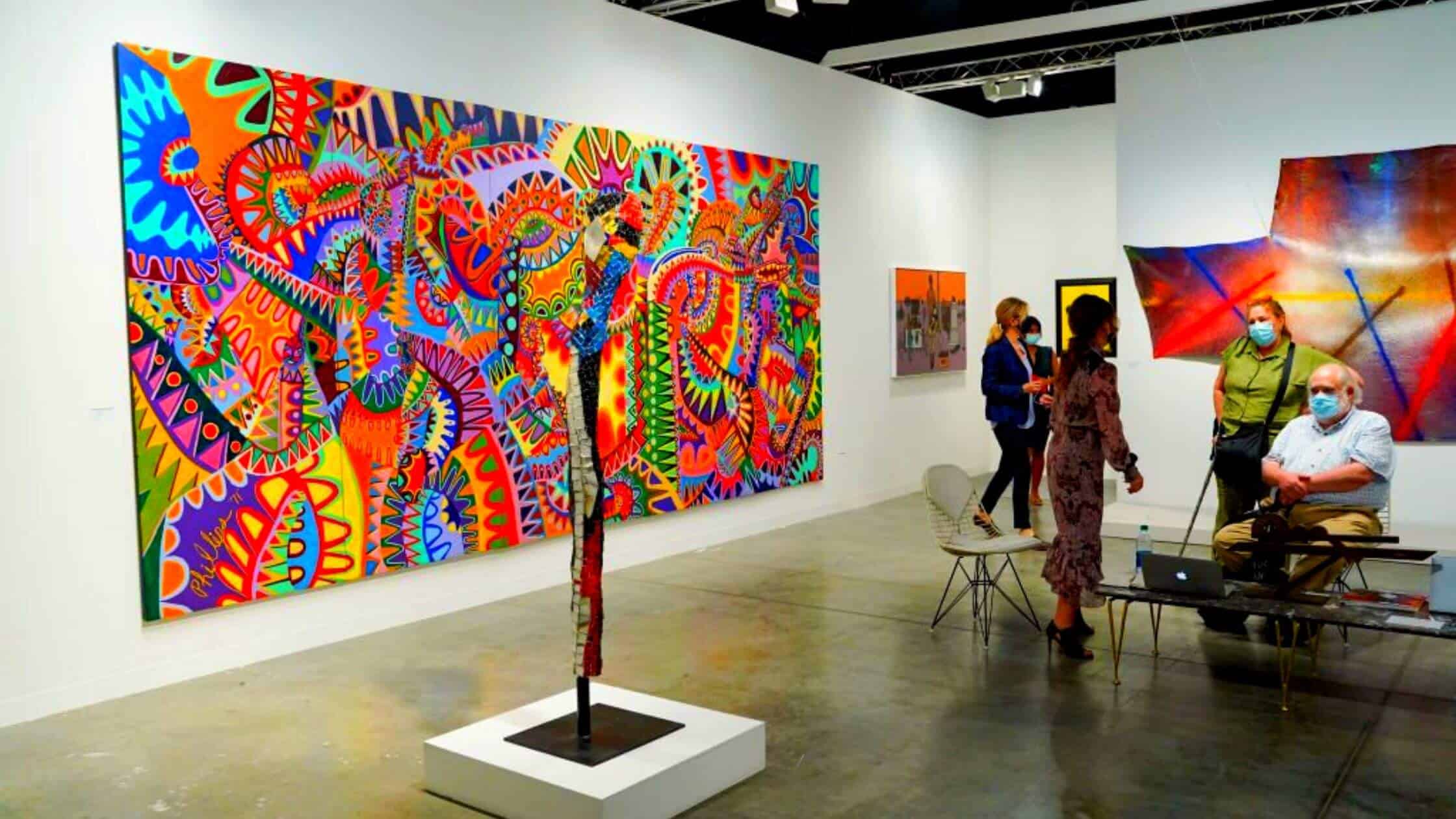 The end of this year is a blast with the fashion art week in Art Basel Miami. The celebrations are going to be bigger than ever. However, the beach is open to everyone officially on Thursday. Basel will kick off the plethora of museums, galleries, and arts. Along with shopping events, fairs, and many more.
The week starts on Monday with a museum exhibition of Nina's pastel artwork Big Butch Energy. The painter references Greek Culture and portraiture humor from the college life scene. On Tuesday, 'Liminal' is portrayed by Miami, unveiling its beauty to the audiences and the visitors.
Clothes Shopping At Your Convenience
You must be aware of the beauty of Miami, and anything there is never a low standard. Fashion is high this week, and so is shopping. 'Dolce and Gabbana' will showcase its fine Italian craftsmanship on Monday. The craftsmanship includes Jaguar Sofa, Glassware by Murano, and Handcrafted/painted Ceramics.
Moreover, on Wednesday, Fendi will launch its first-ever Us Flagship, Fendi Casa. The pieces of established designers like Dimorestudio's steel, Marcel Wanders's aluminum O'CLock mirror, and Matrice bookcase. It is a space with a concrete surface and sleek Arabescato Marble. Everything is available for purchase.
Art Discovery Everywhere
Art week at Basel may be an event for a week, but nothing can beat the city's natural charm. The city is home to public art all year round.
The independent Curator and co-founder Dejha Carrington hosted an art membership program for the people to collect the contemporary arts of their cities. They will host 'On Artwork' for 1 hour daily on Miami beach for Tuesday to Saturday, and it's free with pre-registration.
The highlights are 12 art gems and visual art activist LGBTQ+ Muholi's self-portrait on Miami beach hall. Erin Thrulow's 'DON'T GO' sign phrases by school students are portrayed, outside of the museum of Art Program. Those who are participating can take away On's cloud shoes for a run.
Checkout More: A Record $1.5 Billion Is Raised At Auction For Paul Allen's Art Collection!
Styled For The Perfect Selfie
The idea of a perfect selfie is not always an idea. Before taking a selfie in front of the super 'instagrammable Carnival – inspired feathered seating capsule' or Fly Eye's Dome, created in 2022 by Germane Barnes, make sure to enjoy the view as well. Fashion week is all about fashion, so why not get a new fit from the boutiques nearby?
The celebrations are going on and on, and to keep the celebrations continuing, the genderless collection by 'Gorgio Armani Love capsule' features knitwear, shorts, jewels, sweatshirts, and many more.
Around the Miami District, the sculpture 'four whimsical blue animals' by the Italian artist Marcantonio is hidden.
As a result, to join this blastic creature adventure, scan a QR code that ends at Armani's store (Spoilers alert). The Valentino shop features the most sparkly brocade caftans, sandals, embroidery minidresses, and many more. So, if sparkles are your best friend, go for it.
Final Showdown
The art center is finally opening on Thursday, and the anticipation is big enough for you to handle. Whereas, the previews are on Tuesday and Wednesday, a day later than usual.
However, it is worth the wait. Art week is one of the most dashing weeks in the history of Art Basel. It's the 20th year of the anniversary, and this week's art flagship is more vital than ever.
The Fashion world is going to premiere 238 galleries from 38 territories and countries around the world. For the first time, with an estimated 26 participants.
Undoubtedly, the solo presentation of vibrant new works by painters at Lagos and Los Angeles named Tonia Nneji. On the basis of never seeing the concept.
The sculptures and photographs by Harper bazaar and artists are the feature and highlights of the event. John Edmonds, a NewYork based-company, is the artist of the art pieces. All these things are only in the Fashion world of Art Basel in Miami.
Shone Palmer
I've been writing about LGBTQ issues for more than a decade as a journalist and content writer. I write about things that you care about. LGBTQ+ issues and intersectional topics, such as harmful stories about gender, sexuality, and other identities on the margins of society, I also write about mental health, social justice, and other things. I identify as queer, I'm asexual, I have HIV, and I just became a parent.