Best Gay Bars In Chicago – 10 Places To Hangout!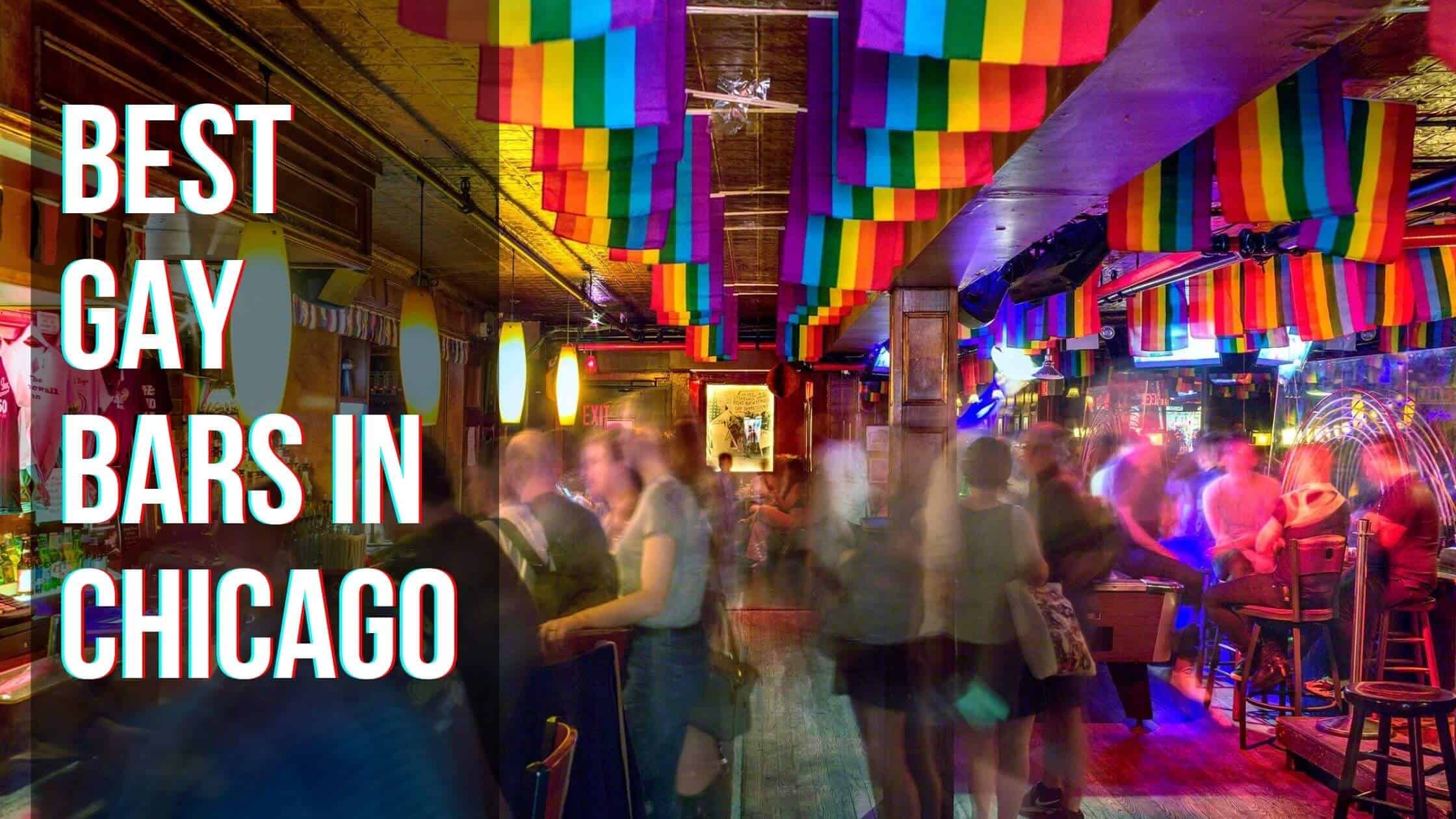 One of the best things about living in Chicago is going to gay clubs. Almost every business in Boystown caters to the LGBTQ community, making it the de facto Gayborhood of the city.
Since the city's founding, it has been home to a thriving homosexual pub culture. Many young LGBT individuals go to Chicago and never leave for whatever reason. But the Lakeview neighborhood isn't the only place in Chicago with a thriving homosexual population and great gay nightlife.
Which Are The Best 10 Gay Bars In Chicago To Check Out For Having Fun?
There is a wide variety of LGBTQ-friendly beer gardens in the areas listed below, from butch lesbian dives to rowdy seaside dance parties. Although many gay nightclubs do not open until later in the evening, not many LGBTQ-friendly clubs are open throughout the day.
These spots are great for grabbing a glass of wine with some buddies. However, a drag could pass through the crowd as they prepare for the evening's party attendees. So, without further ado, let's dive into this article and discover the finest LGBT hangouts in Windy City.
List Of The Top 10 Best Gay Bars In Chicago
For your convenience, we've included a short list of some of Chicago's most popular gay clubs. Newcomers visiting Chicago looking for a change of pace in their nightlife should check out at least a couple of these establishments.
1. Big Chicks
You don't like Boystown, do you? Bypass the stand-and-model crowd and visit this sloppy Uptown bar instead.
The village matriarch, Michelle Fire, cooks delicious food for the children who have been in the sun too long. This vibrant area is a section of an art gallery that serves as a gathering space for those who identify as LGBTQ.
In addition, works by well-known artists like Diane Arbus and others adorn the walls, along with the owner's photographs.
Address: 5024 N Sheridan Rd, Chicago, IL 60640, USA
Timings: 4 pm–2 am
2. Roscoe's Tavern
Roscoe's Tavern, a popular local watering hole, can be found in the heart of Northalsted. The bar has served as a gathering place for several local LGBTQ communities for over thirty years.
This long-running LGBT hangout in Boystown has everything you could want: a dance floor, a terrace, numerous bars, and all the Lady Gaga you could ever want. Their drink deals, including $15 to $17 cocktail jars, $1 miller light on Sundays, and $5 shots and bombs every day, are well-known in the neighborhood.
Roscoe's is a favorite hangout of both former and current contestants on RuPaul's Drag Race. Last but not least, if you want to have a swell time, you've come to the right location.
Other well-known events include "themed dance evenings," "dueling piano" nights, and "karaoke with Honey West," a famed performer from a cabaret in Chicago. On weekends, the early afternoons here are reserved for peace.
Address: 3356 N Halsted St, Chicago, IL 60657, United States
Timings: 3 pm–2 am
3. Sidetrack
When it comes to LGBT clubs in Chicago, Sidetrack is considered by many to be the best. It first opened in 1982 and quickly became a tourist attraction because of its spacious layout, which had six large rooms and a stunning rooftop terrace.
There is room for over a thousand revelers to enjoy the venue's limitless booze and massive television screens showing the best in both old and new music videos.
Moreover, the proprietors are active community members who pushed for and helped secure the adoption of anti-discrimination laws in their area back in the 1980s.
In addition, numerous males seek out opportunities to play at Sidetrack because of the club's various lounges, outdoor areas, and dance floors. This beer pub has a superb drink menu, including a wide variety of beers and wines, and there is no cover fee.
Address: 3349 N Halsted St, Chicago, IL 60657, United States
Timings: 3 pm–2 am
4. Jeffery Pub
The Jeffery Pub is not just one of Chicago's oldest homosexual pubs, but also the city's first LGBTQ establishment owned by a person of color. Located on the South Side, this pub is known for its fantastic drag acts and enticing beverages.
The Jeffery Pub's proprietor is also interested in opening the city of Chicago's first black and gay-owned sports bar but has put that dream on hold while he deals with the effects of the Covid-19 virus.
In addition, locals like to frequent this establishment often. However, the buzzing-in and subsequent stopping and searching that occurs upon admission might be intimidating. But the powerful cocktails and friendly LGBTQ environment make it all worthwhile.
Address: 7041 S Jeffery Blvd, Chicago, IL 60649, United States
Timings: 12 pm–4 am
5. Kit Kat Lounge
If Marilyn and Joan are unfamiliar names, that's okay. Here at this swanky nightclub, you may see black and white Hollywood glamour films and watch female mimics of Hollywood legends perform.
In the Kit Kat Lounge, not only will you be able to see a great drag performance, but you will also have a first-row seat. High-class Chicago drag queens glide effortlessly between booths in this little club or lounge.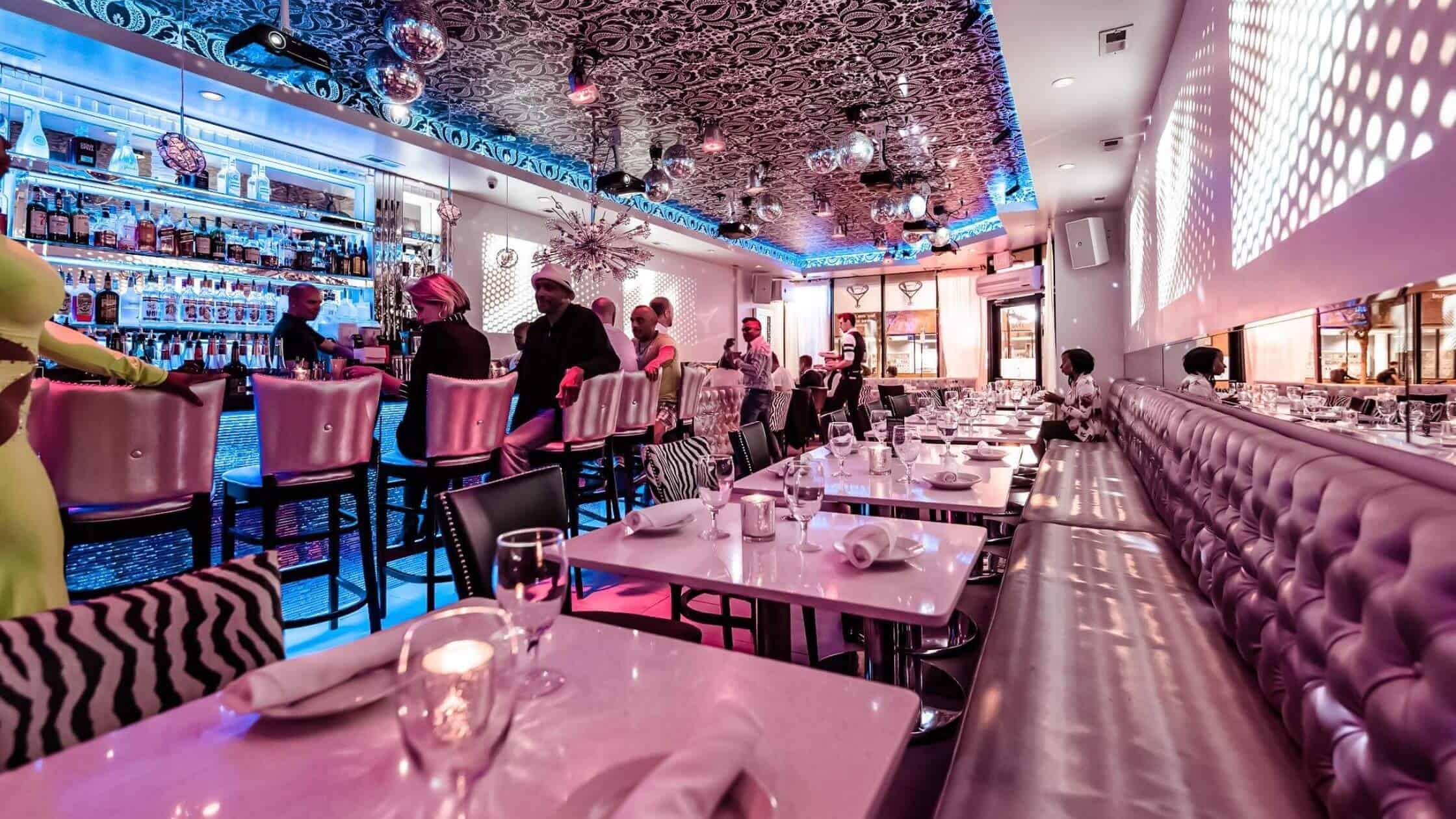 Address: 3700 N Halsted St, Chicago, IL 60613, United States
Timings: 5 pm–2 am
6. Marty's Martini
Marty's Martini Bar is the place to go if a night in with candles, a glass of wine, and sade playing on vinyl seems like your idea of a good time.
You won't find a more spectacular or fantastic homosexual bar in all of Chicago than this one. The club successfully combines coziness, luxury, and comfort.
There's a reason why people go to Marty's: the atmosphere is friendly, the service is impeccable, and the drinks are top-notch.
Address: 1511 W Balmoral Ave, Chicago, IL 60640, United States
Timings: 5 pm–2 am
7. The North End
Craft beer, billiards, and all the games on TV? The North End, that's right. Visit this sports tavern for a beverage, a game, and to commiserate about the Bears' dismal season.
You can get everything you want to drink, but if you want to eat, the North End is great since you can BYOF (bring your own food).
The North End is the place to go for daily beer discounts and a welcoming environment for the LGBTQ+ community, where Chicagoans can get together to commiserate about the Cubs and White Sox's lackluster performance on the field.
Address: 1551 N Water St, Milwaukee, WI 53202, United States
Timings: 9 am–5 pm
8. The SoFo Tap
Take advantage of the SoFo Tap in Andersonville during Pride Month.
This bar is a confirmed bear's paradise with TouchTunes, a spacious patio perfect for sunbathing, and a full bar offering $5 Big Ass Long Islands and zesty specialty margaritas.
SoFo Tap has weekly trivia nights, doggie days so you can bring your furry buddy along on your next day out, and Bearaoke, which seems like a better karaoke.
Address: 4923 N Clark St 1st floor, Chicago, IL 60640, United States
Timings: 5 pm–2 am
9. SmartBar
Visiting SmartBar on a Sunday evening is a fantastic way to usher in the new week with resident and guest house D.Js playing your favorite tunes.
On Sundays, the club welcomes both homosexual and heterosexual patrons. The atmosphere is quite reminiscent of Euro Industrial House, and if you go on the right evenings, you could even get a glimpse of the Club Culture Kids.
Address: Smartbar, 3730 N Clark St, Chicago, IL 60613, United States
Timings: 10 pm to 4 am (opens only Friday, Saturday, and Sunday)
10. Elixir
Have you ever wanted to have a quiet drink with a close friend? Elixir is your one-and-only stop. This little bar is perfect for a couple or a small group.
Making your drink will take some time on the bartenders' part. Although quite pricey, the beverages here are excellent. Getting a seat requires that you arrive early.
Address: 3452 N Halsted St, Chicago, IL 60657, United States
Timings: 5 pm–2 am
Conclusion
Gay bars are the heart of gay social life. They're the best places to dance, have a great time, and make new friends.
Bars are where the community gathers; these are often the best spots for meeting people.
The best bar should create a safe place where anyone can be queer. These above Chicago bars do that better than most.
Shone Palmer
I've been writing about LGBTQ issues for more than a decade as a journalist and content writer. I write about things that you care about. LGBTQ+ issues and intersectional topics, such as harmful stories about gender, sexuality, and other identities on the margins of society, I also write about mental health, social justice, and other things. I identify as queer, I'm asexual, I have HIV, and I just became a parent.