New Wave Of Covid And Flu: Experts Advise Wearing A Mask Indoors
Let's be honest, at least some of us thought that Covid was over or would be done with soon. Either because we want to or we considered the relaxing phase after the turbulence convincing enough of its expiry. But it hasn't faded, says the reality and the experts. It's far from over and will be far from over for quite some time too, sadly.
Reinforcing the now-said observation is the recent mandate of doctors worldwide. Despite a mask requirement having been revoked months ago, experts are now recommending people wear masks indoors again as B.C. has now entered the cold and flu season to prevent the spread of airborne transmission of respiratory viruses.
Health Experts Advise Wearing Masks Indoors Because Of The Flu And Covid
As a result of the well-acknowledged fact that COVID-19 travels mostly through the air, Dr. Sarah Otto of the University of British Columbia and a member of the B.C. COVID-19 Modelling Group has advised the use of masks to be continued as it is the most effective way to stop human-to-human transmission. Enhanced ventilation and remaining outdoors occupies as the other alternatives.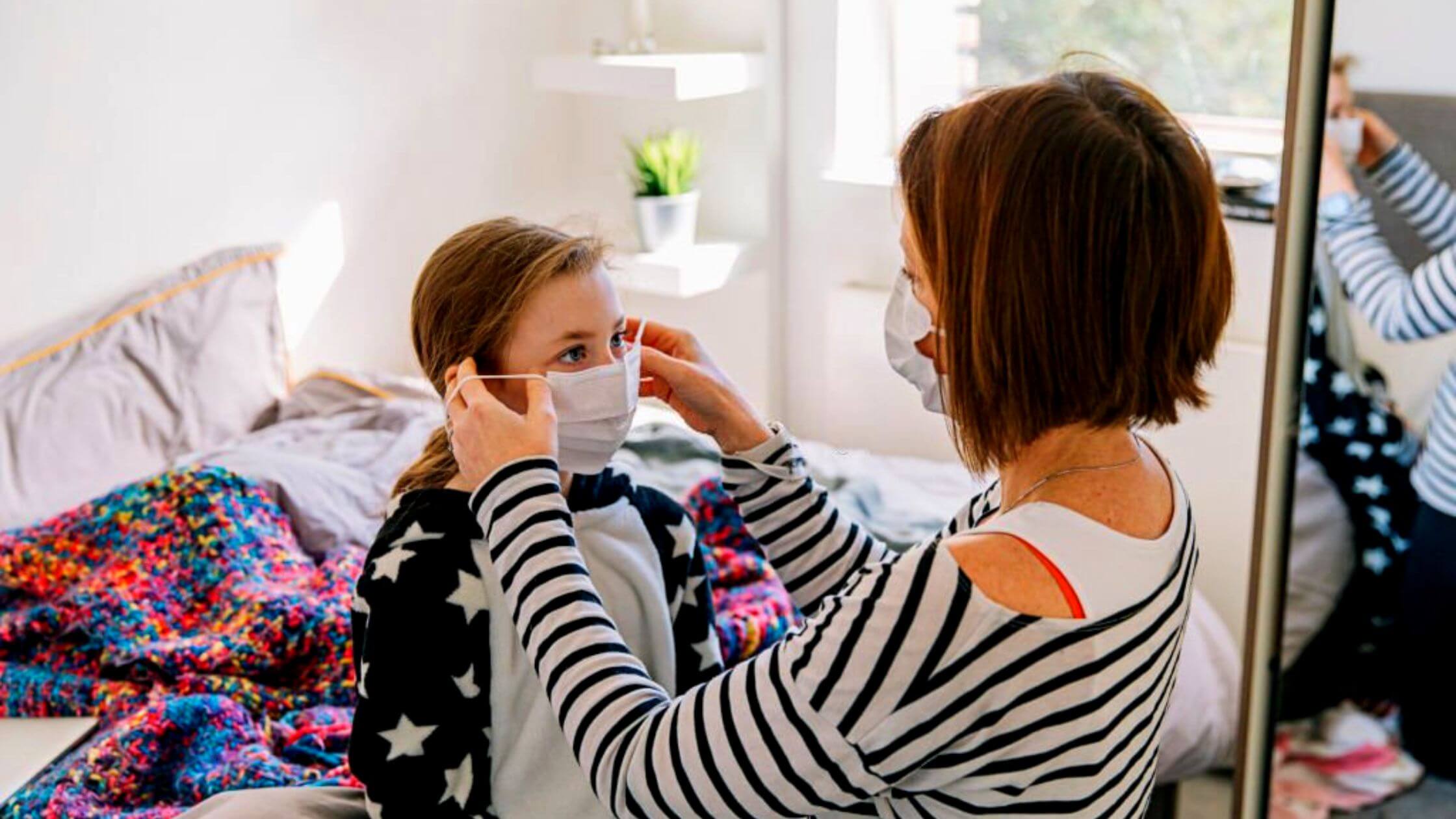 "We're already going into the flu and respiratory season with a lot of people sick, a lot of people in hospital, a lot of people out from work and recovering from COVID," the Doctor said.
"So it's going to be a double-whammy on the healthcare system."
To try and arrest the spread of any respiratory viruses as much as possible, Otto has conveyed that she still wears a mask at the grocery store and on public transportation and encourages others to do the same.
"I think we can all contribute, do our part," she added.
According to her, BQ.1.1 is the COVID variant that is now spreading quickly in Canada compared to the other variants. She also asserted that it is known to have modifications that help it evade immune systems more successfully.
"More of us are likely to get infected, so that's another very good reason to mask up because we know that this particular virus if it gets into you, is much more likely to cause an infection. So it's better to keep it out of the body mask," Otto said.
What not, in order to protect himself and the people around him, even Health Minister Adrian Dix said is found to wear a mask in indoor public settings.
"Wearing masks is something you can do for your friends and family. In indoor public spaces, I wear a mask, not everyone does, it's not required but it's still recommended. And I recommend that people continue to do so, particularly at this time of year."
The minister too proposed the same verdict that it's safer for everyone to follow the formerly known protocols and measures, especially when one is in the public with people whom they don't know.
The minister too proposed the same verdict that it's safer for everyone to follow the formerly known protocols and measures, especially when one is in the public with people we don't know. He also brought to the attention the pressing concern of the officials due to the pressure on the public healthcare system as new cases emerge.
But he made these remarks without ignoring the key, which is vaccination.
"Can I say one thing? They have to get vaccinated," Dix said. "I think people have responded well to both vaccines, both influenza and COVID-19, they've responded very well to that to date. But we need to do more."
Likewise, on another recent note, the head of the German Hospital Association is also urging the government to impose a mask requirement indoors as a result of the significant increase in COVID-19 infections. He further warns that if the earlier protocol is not brought back, normal hospital operations will be hindered for worse.
Similar trends are gaining ground in the health expert community worldwide as cases are emerging again at a worrying rate and countries are forced to maintain stability.
Shone Palmer
I've been writing about LGBTQ issues for more than a decade as a journalist and content writer. I write about things that you care about. LGBTQ+ issues and intersectional topics, such as harmful stories about gender, sexuality, and other identities on the margins of society, I also write about mental health, social justice, and other things. I identify as queer, I'm asexual, I have HIV, and I just became a parent.