Gas Release At LA Airport: Four Workers Injured!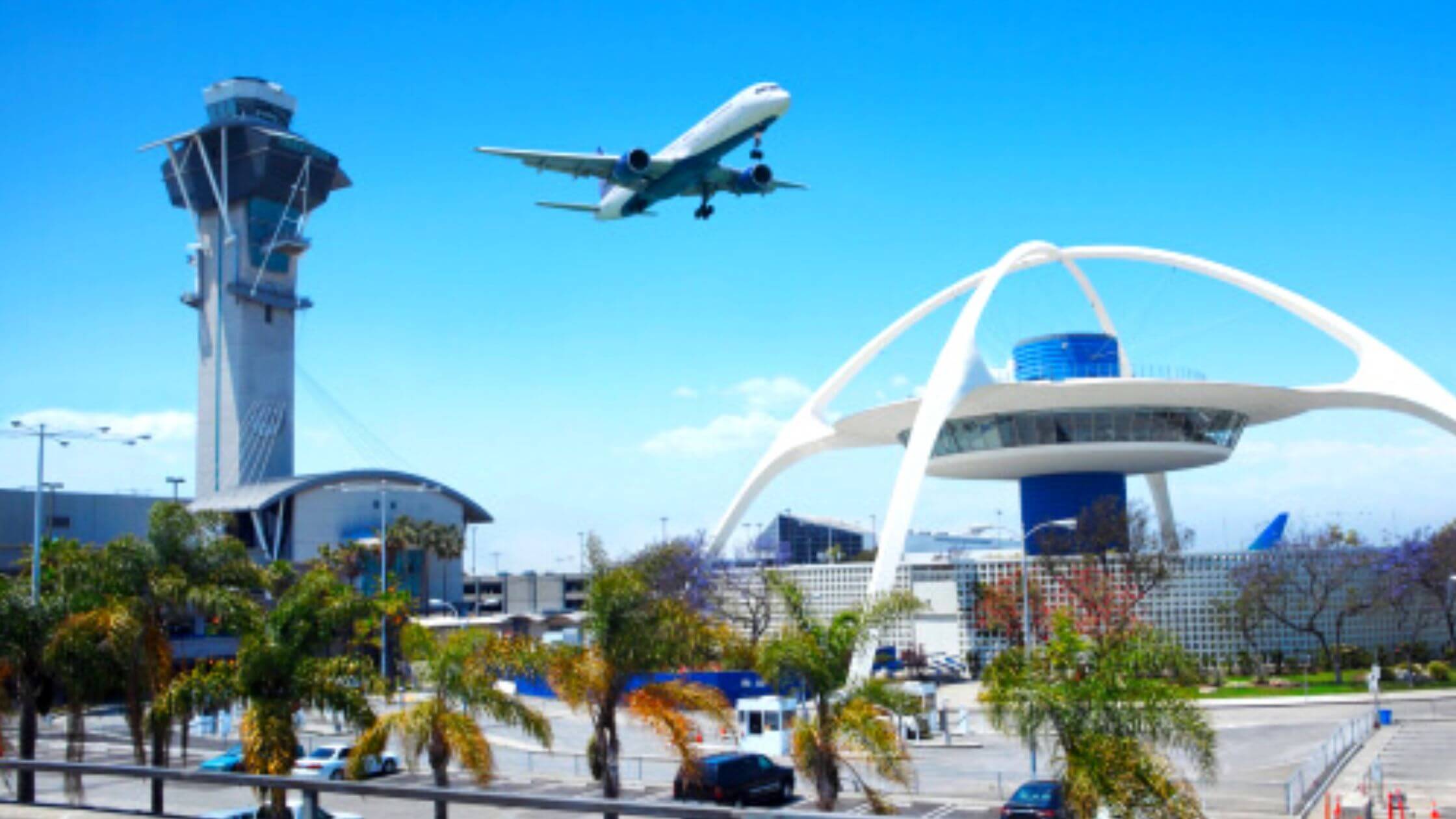 Authorities stated that a carbon dioxide explosion which happened early on Monday in a utility room at the Los Angeles International Airport had injured four workers by gas release, one of whom had to suffer grave risks.
How Does The Incident Happen In Los Angeles?
The spokesperson for Los Angeles Fire Department, Brian Humphrey, made a statement. It said that a man was brought in in a serious condition but it later worsened to a critical stage.
Initially, it was thought that the man is in his 50s. But it was later concluded that the man's actual age was 36. A woman, two other men, and two minor injuries were immediately taken care of on the spot.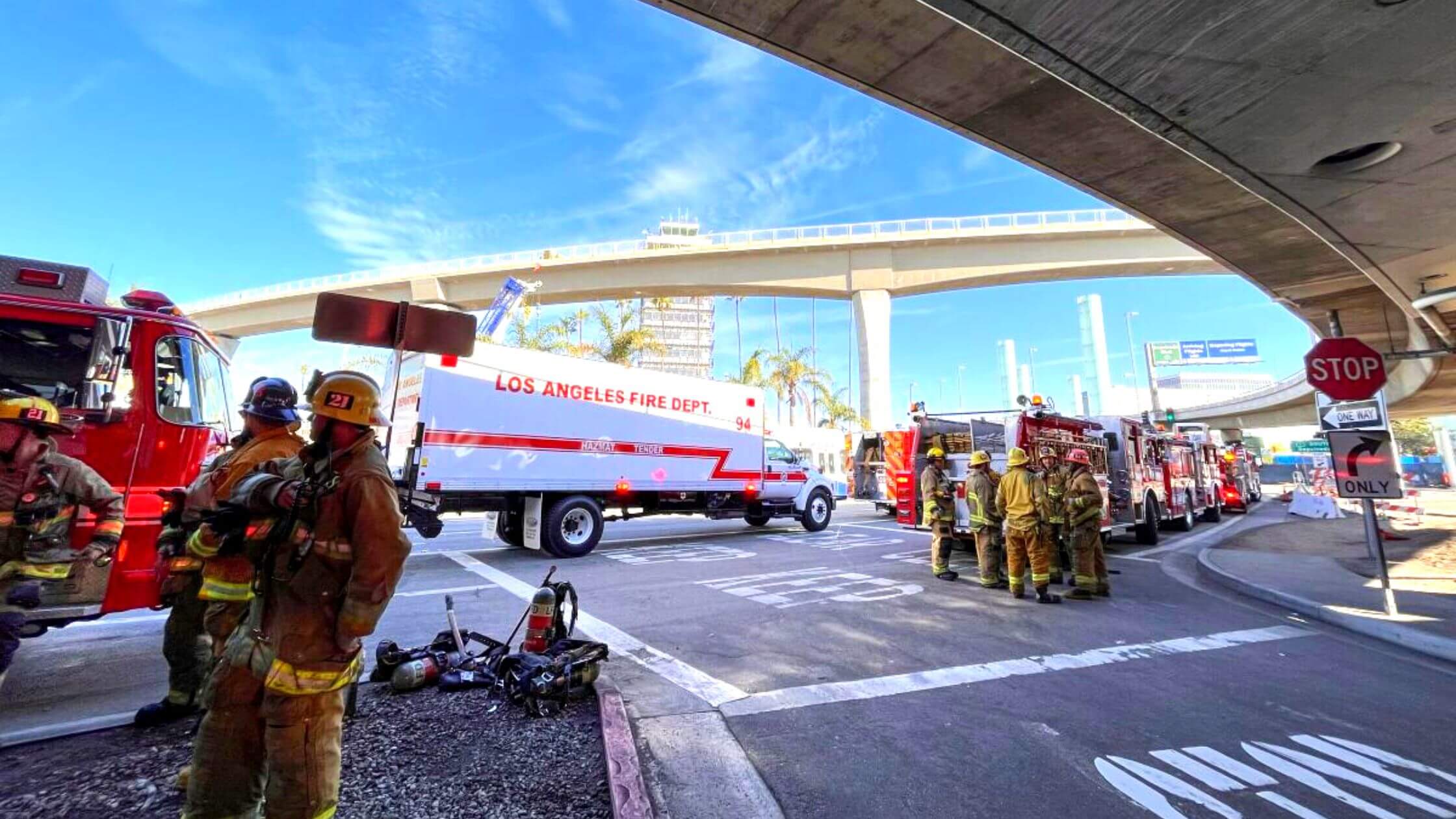 Their injuries were treated and adequate medical support was provided. According to Humphrey, the gas release was first discovered in the Terminal 8 luggage area but was then located in a utility room about 200 feet (61 metres) away.
According to Capt. Erik Scott, a fire spokesperson, the incident occurred at seven in the morning in a room with electrical equipment and a fire suppression system that releases carbon dioxide.
It has been reported that fortunately no travellers were affected by the event. However, airport officials transferred roughly 100 passengers to the nearby Terminal 7. United Airlines and United Express are served by the terminal.
According to Scott, the four victims were four independent contractors who were working in the area when they heard a bursting sound that was followed by a flood of carbon dioxide. All the oxygen was sure to be displaced following the incident. Three individuals which included two men and a woman immediately rushed out after that.
A thirty-six-year-old man was still inside. When carbon dioxide floods in and displaces oxygen, the gas affects the individual's bloodstream. The people who were trapped inside suffered a cardiac arrest as reported by Scott.
According to Lt. Karla Rodriguez of the Airport Police Department, Cardiopulmonary resuscitation (CPR) was initiated by the city and airport police officers. After extended life support was given by paramedics, Scott reported that the man was found to be breathing.
Dangerous materials experts could only locate trace amounts of the colourless and odourless gas, according to Scott. Scott also claimed that firefighters were using blowers to move it out of the premises.
The airport stated that United continued to run through Terminal 7 and that all incoming United planes that were already flying continued on their paths to Los Angeles, but that a halt had been set for flights heading toward Los Angeles at other airports.
The only effects were on United flights, and the ground stop was removed around 10 a.m., according to Rodriguez. The airport authorities informed later that Terminal 8 would reopen and be occupied again by late morning.
What Does Carbon Dioxide Do To The Body?
Simply put, as the amount of carbon dioxide in a closed room increases. It displaces the oxygen required by the body for proper functioning. If this happens, the body will not be able to function properly due to insufficient oxygen supply.
Carbon dioxide primarily impacts your brain as it can act as an asphyxiant. There are noticeable effects on your thinking at moderate CO2 levels or around 1000 ppm. These same amounts can affect the focus and concentration of the human mind and make breathing really uncomfortable.
As the levels increase, people experience headaches, drowsiness, tiredness, increased heart rate, and loss of consciousness, which may even lead to death.
Shone Palmer
I've been writing about LGBTQ issues for more than a decade as a journalist and content writer. I write about things that you care about. LGBTQ+ issues and intersectional topics, such as harmful stories about gender, sexuality, and other identities on the margins of society, I also write about mental health, social justice, and other things. I identify as queer, I'm asexual, I have HIV, and I just became a parent.