Comedian Gallagher, Known For Smashing Watermelons Has Passed Away At 76!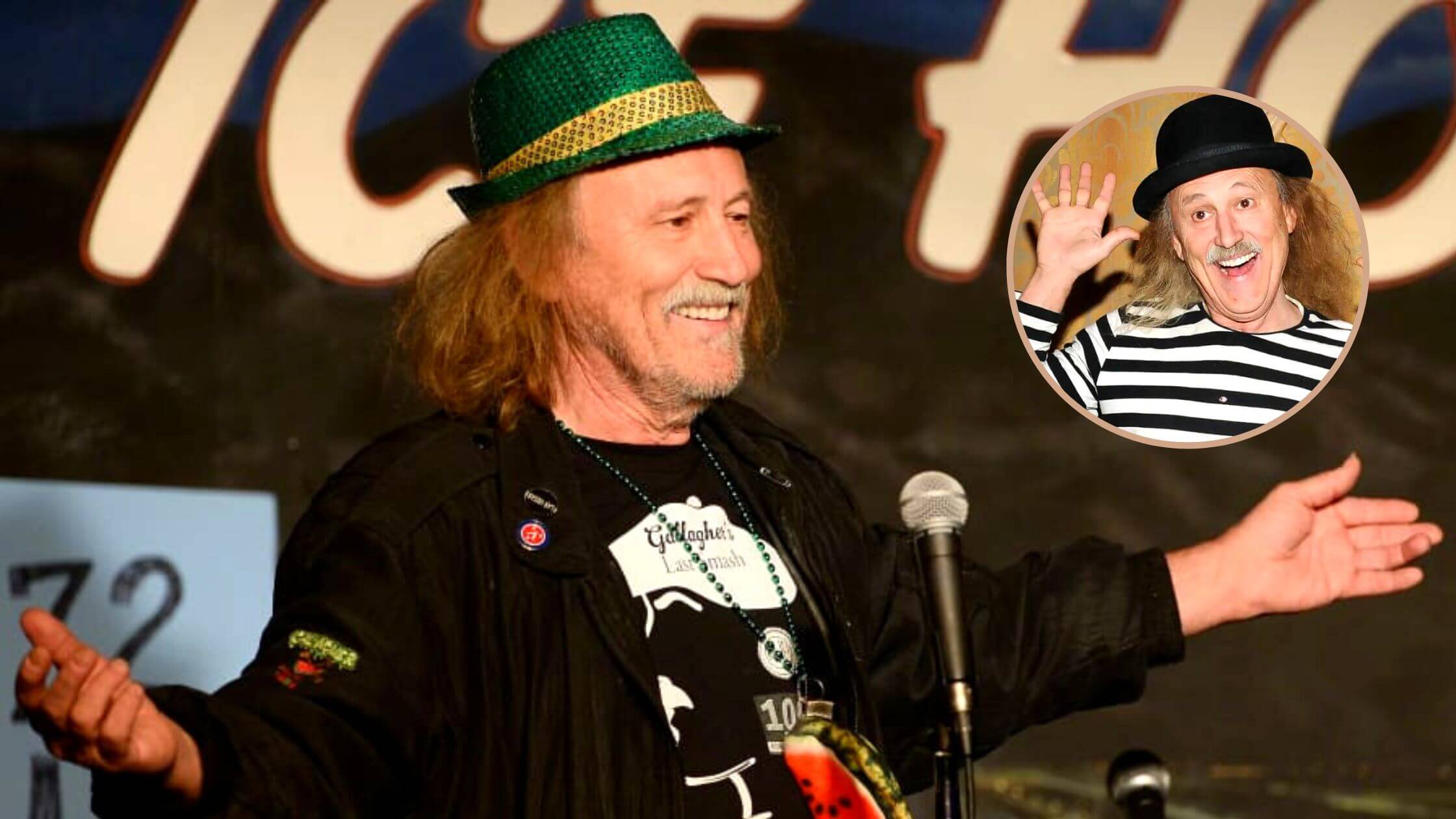 Another comedy icon has passed through the rainbow bridge. Gallagher passed away on Friday morning at the age of 76. He was best renowned in the 1980s for his carnival-like comedy routine in which he used a sledgehammer to shatter watermelons and other objects on stage.
According to his longtime manager Craig Marquardt, Gallagher has passed away, and Insider has confirmed this. Based on reports, Leo Gallagher, born Gallagher, lost his battle with illness after only a brief period, dying at his Palm Springs, California, home in his loved ones' arms.
Gallagher, raised in Fort Bragg, North Carolina, graduated from the University of South Florida with a degree in chemical engineering, but his true passion was for the performing arts. So he left for Los Angeles right once, where he swiftly established his distinctive comedic voice. Daughter Aimee and son Barnaby are Gallagher's only heirs.
Journey Of Smashing Melon Specialist Gallagher
With the maulstick that Gallagher called the "Sledge-O-Matic," he played between 100 and 200 gigs a year for over 30 years while bashing thousands and thousands of melons.
He worked as Jim Stafford's road manager after earning his college degree. In 1969, Gallagher decided to become a performer while Gallagher and Stafford were on their way to California.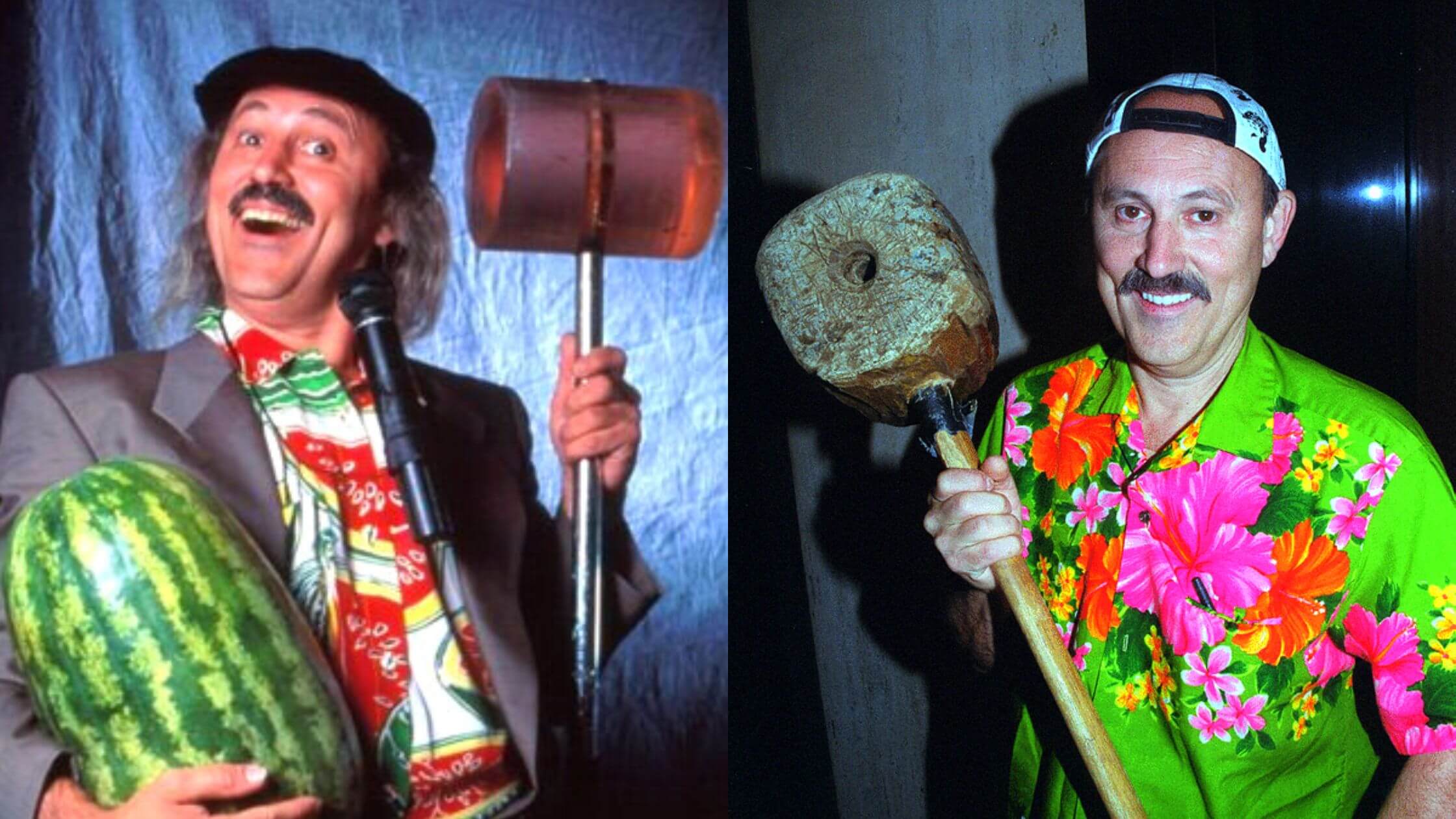 Gallagher began started practicing his stand-up routine while frequenting The Comedy Store and The Ice House. His stand-up show "An Uncensored Evening" launched the comic to popularity in the early 1980s.
Comedy specials and MTV appearances fueled his success and relentless traveling schedule. He announced his retirement in 2012 after suffering a heart attack. However, he returned to the road in 2019 for his goodbye "Last Smash" performance.
Drawing Of "Sledge-O-Matic"
His most famous skit, "Last Smash" featured a giant wooden mallet and usually watermelons. Due to his younger brother's desire to use the sketch, who also started advertising his acts in a way that gave some people the impression they were seeing an actual Gallagher performance, the drawing resulted in a dispute between the two brothers.
Despite being included, Gallagher disagreed with Comedy Central's list of the 100 greatest stand-up comedians ever. In the 2003 recall election, he sought the office of governor of California and came in 16th.
It is not surprising, given his popularity, that Gallagher received 5,466 votes to place 16th overall among the 135 candidates. After having three heart attacks, his health was deteriorating, so in 2014 he started his final tour.
He was a trailblazer and a genuine artist who loved his audience. He took great pride in everything! Although a nutjob, He was a famous intellect, according to several of his tourmates. Comedians refer to him for his visionary approach.
Even when others told him his vision was "stupid," he persisted in following it. Incredibly, The Gallagher produced 16 Showtime specials! Along with cottage cheese, spam, chocolate, and silk milk—except for his melons—his formula for fun also included cottage cheese.
The Comedian Artie Fletcher Recalls Gallagher As His Accomplice In Crime
On Friday, many people worldwide—including his close friend and touring partner Artie Fletcher—were horrified to learn of the passing of Brendan Gallagher, a pop culture legend and observational and prop comedian.
Fletcher referred to Gallagher as his partner in crime and claimed that, at times, it seemed as though they were married due to how close they were. Fletcher claimed that Gallagher injured his hip a few months ago and had not been able to recover enough to perform; in fact, he claimed that his friend's health had deteriorated.
The two had previously traveled together in 2019 and expected to resume their joint tour as soon as pandemic limitations were relaxed. Jimmie Walker, Fletcher's current tourmate and a comedian informed him about the death of his hammer-loving pal.