An Attack On LGBTQ Nightclub In Colorado Springs Ends In Five Deaths!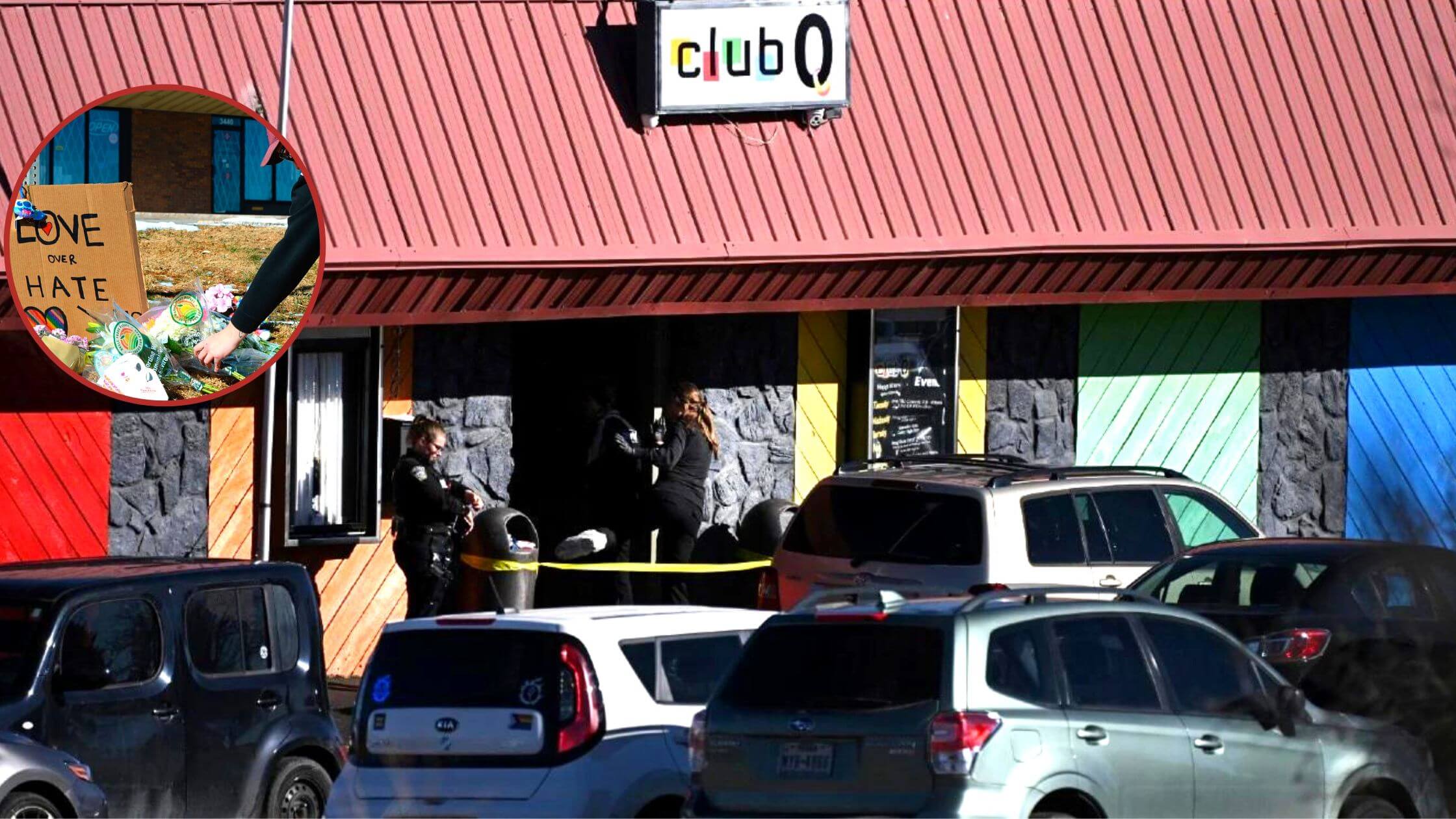 Colorado Springs has witnessed some of the most horrific mass shootings in American history. It covers the Columbine High School massacre that occurred in 1999. Six people were also killed in a shooting spree at a birthday party in Colorado Springs the previous year. Then there's the horrifying incident of nightclub shootings. Anderson Aldrich, 22, has been named by authorities as the shooter in question.
The shooter allegedly used a semiautomatic rifle in the AR-15 design. According to sources, five people have died so far, and nearly 25 more are believed to have been injured. Our knowledge of the specifics and their experiences comes from the small number of survivors. At least two clubgoers inside the club engaged the shooter and fought him, ending the mass killings, according to police authorities.
The Shooting Points To An Increase In Hate Crimes
According to police, they are looking into whether the attack was motivated by hatred. The shooting at Club Q in Colorado Springs occurred when anti-LGBTQ rhetoric, legislation, harassment, and violence increased in the US. However, the shooter's motivation is still unknown. Authorities also took note of Club Q's connections to the LGBTQ community.
They acknowledged Club Q's status as a sanctuary for our LGBTQ citizens. The leader of the investigation team repeatedly emphasized that Colorado Springs residents have a right to feel secure in their community. Everyone should be at ease moving about the lovely city without worrying about being hurt or receiving unfavorable treatment.
Sources claim that investigators are looking into the assault as a possible hate crime. Depending on the attacker's intent, this charge may be made. Investigating whether the victim's actual or perceived race, color, creed, ethnic origin, gender or sexuality, gender, or impairment was a factor in the crime can add a fresh perspective.
On a national level, the specific definition of sexual orientation is provided in Colorado law, which states that bias need only be a component of the attacker's encouragement. Gender identity, conversely, is not one of the categories for a hate crime under the bias metrics.
The shooting In Colorado Has Left Club Q Extremely Upset
In a Facebook post published on Sunday, Club Q expressed its shock and sadness over the tragic shooting that took place there on November 19. A senseless assault on their community, according to the Colorado Springs gay nightclub, was committed by the shooter. They communicate their prayers and ideas.
In a social media post, Club Q declared that it supports all victims, their families, and their friends. The club extended its gratitude to the two clubgoers whose bravery was responsible for the shooter's capture. The main reason the shooter was taken down and this hate crime was stopped was because brave customers reacted quickly. A punk drag show and birthday party were promoted on Club Q's Facebook page for that evening.
The night's featured drag performer, Del Lusional, tweeted about the event. On the eve of the annual Trans Day of Remembrance, which honors transgender, genderqueer, and nonbinary people who have died due to anti-trans attacks, the gunman carried out the attack. The bar also had plans to host a drag show and brunch in honor of Transgender Day of Remembrance. Currently, according to the club's website, it will be closed.
On Sunday's Transgender Day of Remembrance, the shooting occurred as the day approached. It brings to mind the 2016 attack in Orlando, Florida, on an LGBTQ nightclub. For those who are unaware, a shooter who vowed allegiance to the Islamic State committed a similar crime in Florida, where 49 people were killed, and at least 53 others were injured.
Flags at all state-owned buildings must now fly at half-staff, per the governor, Jared Polis. An announcement from his office stated that this action is intended to remember the shooting spree victims who died from Monday through Saturday.
Shone Palmer
I've been writing about LGBTQ issues for more than a decade as a journalist and content writer. I write about things that you care about. LGBTQ+ issues and intersectional topics, such as harmful stories about gender, sexuality, and other identities on the margins of society, I also write about mental health, social justice, and other things. I identify as queer, I'm asexual, I have HIV, and I just became a parent.