The Supreme Court Dragged Again Into A Cultural War Based On LGBTQ Rights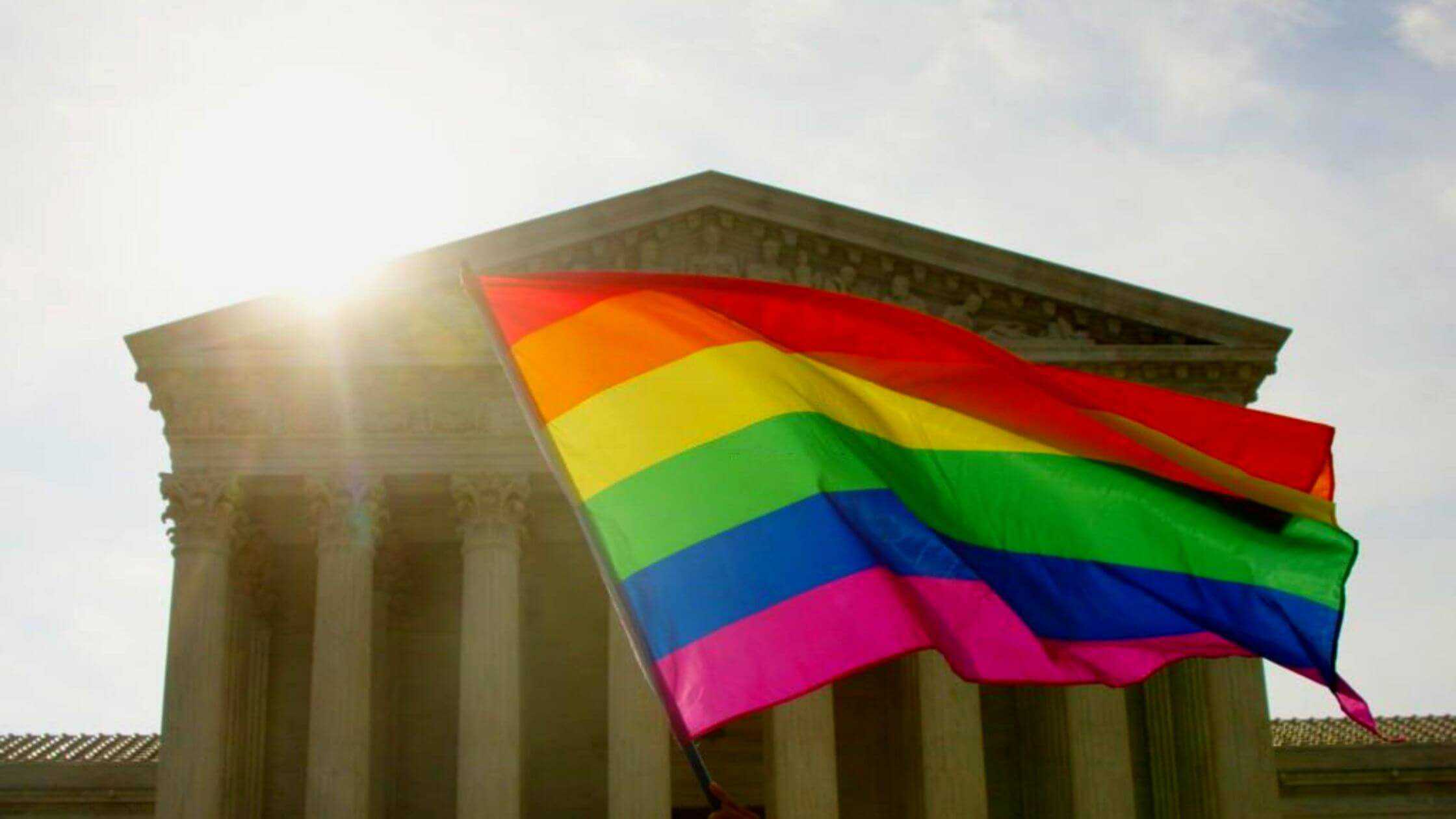 As per the recent reports from the United States of America, specifically in Colorado, a fundamental debate will be played out.
The supreme court has taken up a case where a person's liberty is in question concerning equality.
A full-time online graphics designing business owner named Lorie Smith had previously denied the request to create an online wedding site for gay marriage on her business site.
Lorie stated that as per the constitution, she has the right to practice her desired religious beliefs and does not believe in same-sex marriage. As a result, she won't participate in support of same-sex marriage.
But, this puts Lorie in direct conflict with Colorado and the federal laws, as according to the same constitution, a person must not be discriminated against based on homosexuality.
On Monday of this week, the supreme court finally agreed to take up this complicated case and address the most fundamental question in a democratic country.
The supreme court will finally end the question of what happens if a person's right to equality has been jeopardized due to another person's right to liberty.
Who Is Lorie Smith?
Lorie Smith is a well-known and respected graphics designer from Colorado. At age five, Lorie started her journey to become a graphics designer and business owner when her mother's work inspired her at their family boutique.
Lorie owns a graphics designing firm named '303 Creative,' which, as she would claim, was named after the '303' area code of Denver city.
Interestingly, even though Lorie loves her work, she is also a conservative Christian follower.
Lorie once stated that she only creates sites and projects, which holds valid within her traditional views.
What Is The Case That The Supreme Court Is Going To Address?
According to the reports, a colorado woman named Lorie Smith has conflicted with the colorado and federal law due to her lack of belief in homosexual marriage and strong Christian faith.
Lorie also claimed that there are minimal rights regarding workplace speech, and she wants to freely practice her religious beliefs since she lives in an open and democratic country.
As stated by colorado officials, the main issue is that of a private business's refusal to create a website that promotes same-sex or homosexual marriage.
The case was filed in the supreme court by Lorie's company named '303 Creative LLC v. Elenis' back in February of this year.
>Related: US Supreme Court denies appeal of LGBT employment discrimination case
What Do The Critics Have To Say Regarding Lorie Smith's Case?
During an interview, Lorie stated that nobody should be punished or be silent due to the simple fact of having a different view from the government.
But, critics have also stated that supporting the homosexual marriage law is an essential step towards ensuring quality among the people of a country.
David Cole, ACLU National Legal Director, stated that if this time a private business like '303 Creative' wins the case and is allowed to keep its discriminatory views, then very soon other companies will follow and start discriminating against customers based on their religion, skin color as well as on different bases.
Thus, the critics have stated that allowing '303 Creative' to win will lead to the total downfall of the progress made in the last century regarding equality among the people.
Interestingly, the 2018 case of 'Masterpiece Cakeshop v. Colorado,' will be one of the most significant cases that a majority conservative supreme court would undertake.
But this time, Lorie Smith's case will be seen based on a broad view, and the underlying claims of faith will also be closely tackled. as stated by the Colorado officials.