Suspect In Colorado LGBTQ Club Shooting Faces 305 Counts-Including Murder
As a result of the killings in Colorado, 2022 is coming to an end with heavy hearts. The night Aldrich committed his acts of gun violence will live with those who have survived forever. The alleged shooter was later apprehended and charged with the mass murder of five individuals.
The LGBTQ nightclub in Colorado Springs, which provided a safe haven for many LGBTQ community members, now stands tall as justice is delivered to the community and society. 305 counts have been brought against the shooter, which is why. First-degree murder, first-degree attempted murder, and assault are among the charges that are mentioned here. In addition, he was accused of committing crimes with discriminatory motives that resulted in deaths and bodily harm.
One of the main heroes in preventing the shooter from carrying out additional murders was a navy petty officer who assisted in disarming the Colorado nightclub shooter. He has spoken out about the shootings. Anderson Lee Aldrich, the shooter, was dressed in a shameful onesie of bright yellow color. He appeared in court in person.
Aldrich Now Stands Prosecuted With Felony Charges
Michael Allen, the district attorney for the Colorado judicial branch, made the accusations known as he stood there. The severity of his crimes against humanity is demonstrated by the fact that the charges were deemed to be between Class 1 and Class 5 felonies.
Aldrich is the person under suspicion for breaking into a homosexual bar in Colorado. With an AR-15-style rifle, he started shooting at the unarmed crowd while wearing body armor. Anderson Lee Aldrich, 22, is now visible wearing a bright yellow prison uniform, which stands out in contrast to the body armor he was wearing when the incident took place.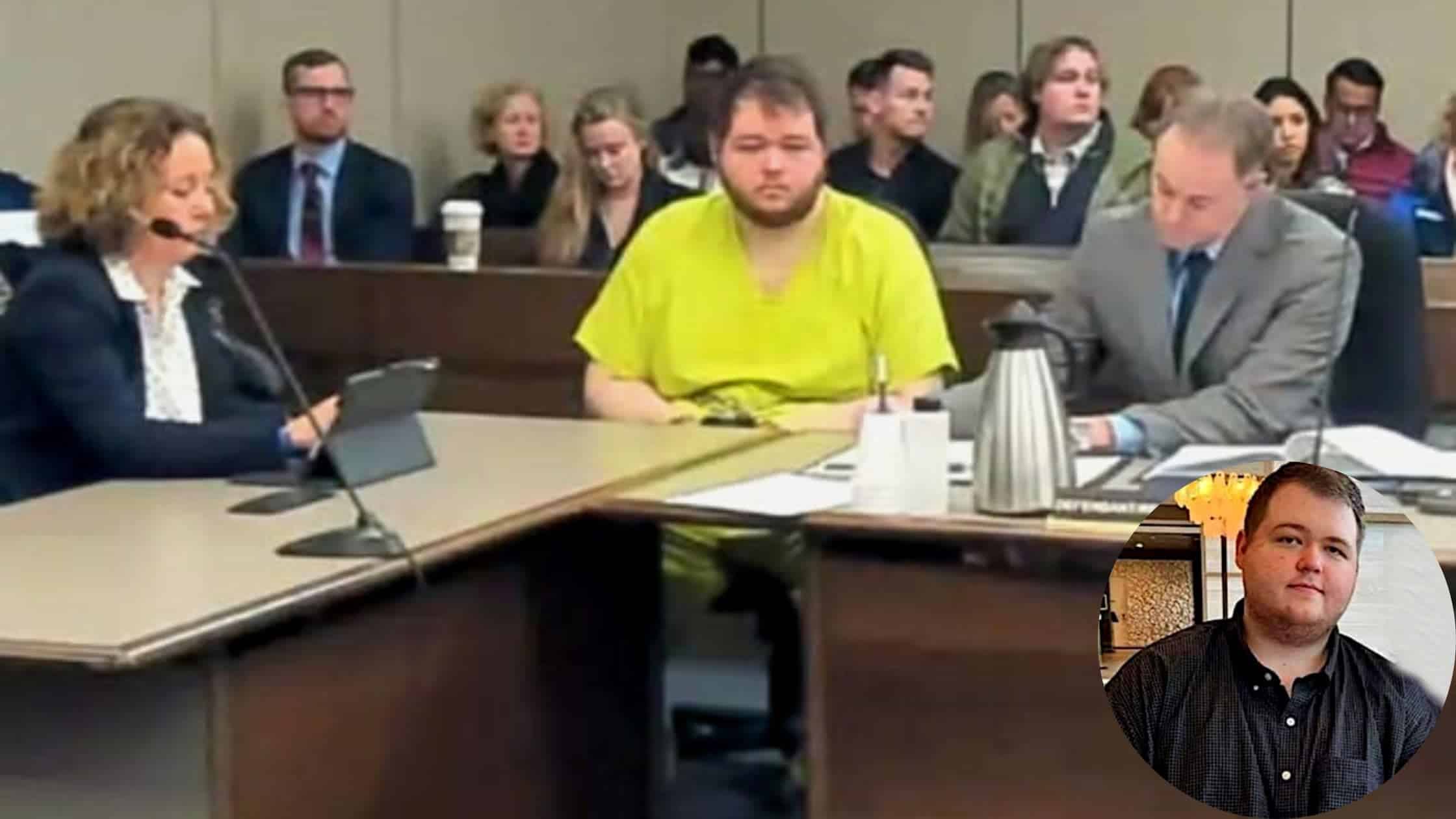 Throughout the hearing, he sat erect in a chair. Aldrich seemed attentive throughout the process. A few days after the incident, the defendant showed up for an earlier court hearing in feeble health. He was covered in bruises on his head and face. Aldrich, on the other hand, was hunched over. He first resisted being questioned, and lawyers had to prod him to answer. The revelation that Aldrich self-identifies as nonbinary is shocking.
Also Read: Columbus Police Has Seen Proud Boys Gang Members High-Hiving
He uses they/them pronouns like any other nonbinary, although he was assaulted in a location where those who identify as nonbinary were disproportionately represented. Aldrich might now receive a sentence of life in prison without the possibility of parole. As soon as the charges of first-degree murder are proven true, this takes effect.
Hate Crimes Will Not Be Tolerated
A drag queen's birthday party was being celebrated, and everything was upside down. With the shootings, not to mention ClubQ, the atmosphere in Colorado as a whole became gloomy. Even though Aldrich was detained on suspicion of committing a hate crime, the prosecution stated that they were unsure of the validity of the allegations. This is because they still had to determine whether there was enough evidence to classify the crime as being motivated by bias.
Despite Aldrich's nonbinary identity and her decision to go by Mx. Aldrich, the jurors and judges noted that it would not have any bearing on the prosecutions. On February 22, the shooter Aldrick is scheduled to appear in court. This hearing is intended to serve as a preliminary hearing, following which he will likely be charged.
Allen sent a powerful message to the media, warning them that any form of hate crime poses a severe threat to the country's safety and should not go unreported. Allen stated that they might be considering the most severe sentence while addressing Aldrich's case as a result. This will act as a deterrent for any other miscreant like Aldrich in the future.
Shone Palmer
I've been writing about LGBTQ issues for more than a decade as a journalist and content writer. I write about things that you care about. LGBTQ+ issues and intersectional topics, such as harmful stories about gender, sexuality, and other identities on the margins of society, I also write about mental health, social justice, and other things. I identify as queer, I'm asexual, I have HIV, and I just became a parent.