Dramatic Shooting In West Reno Leaves Police Officer Fighting For Life In Hospital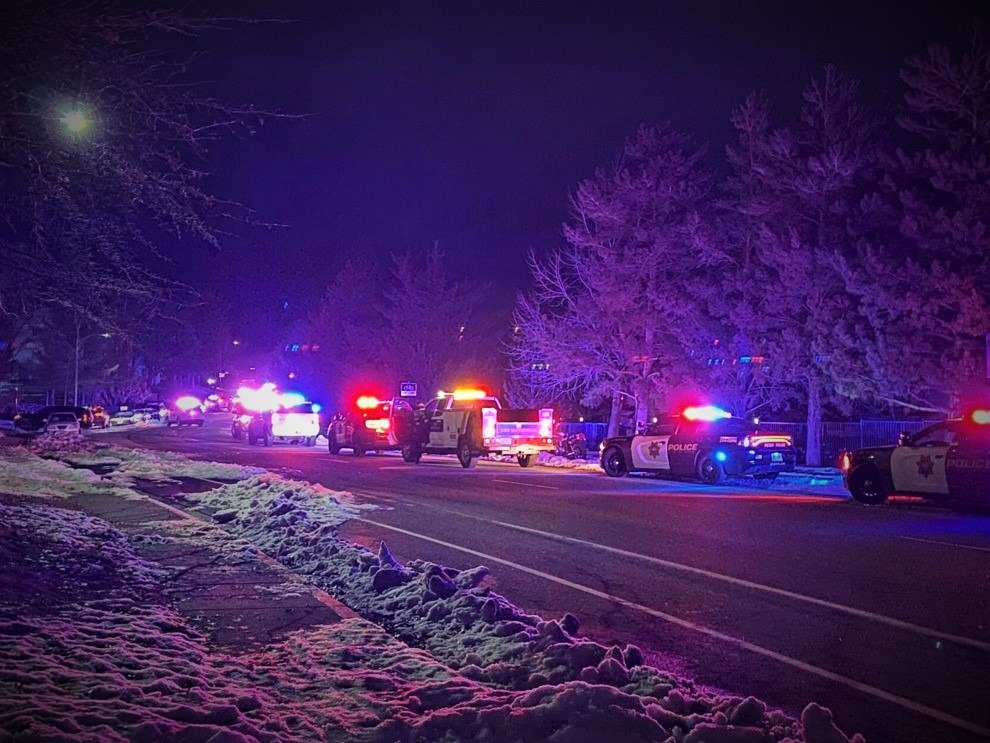 Three people, including a police officer, were injured in a shooting that occurred in west Reno on Sunday night. The shooting took place near an apartment complex on Sky Valley Drive around 7:30 p.m. on January 8, 2023.
Reno Police officers responded to a "trouble unknown" call in the area. It is not currently clear what led up to the shooting, but an officer at the scene indicated that two suspects and two officers were involved in the incident. Both suspects and one officer were reportedly injured in the shooting and were transported to a nearby hospital, though their current conditions are unknown.
In response to the shooting, Reno Police, REMSA (Reno-Sparks ambulance service), and local SWAT teams are on the scene. The scene is still active, and residents near the area have been evacuated while authorities work to apprehend the second suspect, who is believed to be in the apartment complex. The community has been advised to stay away from the area at this time.