Actor Quinn Redeker, star on 'Days of Our Lives,' dies at 86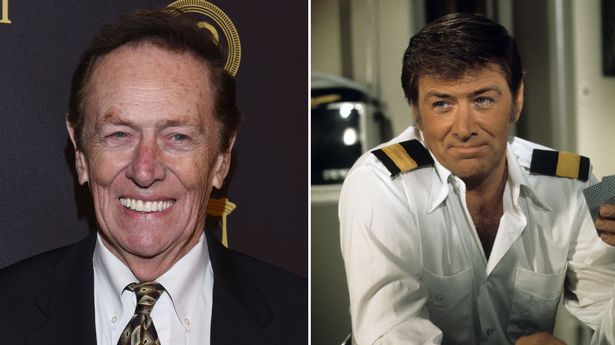 Actor and television writer Quinn Redeker has passed away at the age of 86. Redeker, who was known for his roles on soap operas "Days of Our Lives" and "The Young and the Restless," as well as his contribution to the script and Russian roulette idea for the film "The Deer Hunter," died on December 20th due to natural causes in Camarillo, California. Redeker began his acting career in the 1960s and appeared in a variety of film and television productions throughout his career, including "The Candidate," "The Electric Horseman," and "Ordinary People." In addition to his acting work, Redeker also worked as a television writer and contributed to several popular TV shows.
Redeker appeared in a number of films early in his career, including The Three Stooges Meet Hercules and Spider Baby. He later worked with Robert Redford in The Candidate, The Electric Horseman, and Ordinary People. In 1974, Redeker contacted screenwriter Louis Garfinkle with the idea of creating a film script about a man who played Russian roulette for a living in the Bahamas. Garfinkle saw the game as a metaphor for the Vietnam War and believed that the script could highlight the struggles Americans faced with the constant threat of violence. After 22 drafts, the script, titled "The Man Who Came to Play," about two American prisoners of war in a Cambodian prison camp, was sold for $19,000 to producer Michael Deeley, who brought on director Michael Cimino.
Early life of Quinn Redeker
Redeker was born on May 2, 1936 in Woodstock, Illinois. He spent his childhood living in a boarding house in Seattle that was run by his mother. During high school, he played on the football team at Queen Anne High School and helped the team win the city championship in 1953.
Redeker's career began in the late 1960s when he started working as a stage actor in New York City. He quickly gained recognition for his talent and was cast in numerous off-Broadway productions. In the 1970s, Redeker made the transition to television and film, and he has since appeared in a variety of TV shows and movies.
Career and Family
Some of Redeker's most notable roles include appearances in popular TV shows such as "The Young and the Restless," "General Hospital," and "The Day of Our Lives." He has also had guest roles on several other popular shows, including "Law and Order," "ER," and "CSI: Miami."
In addition to his acting career, Redeker has also worked as a television writer. He has written for several popular TV shows, including "The Young and the Restless" and "The Day of Our Lives."
Redeker is married and has two children. He has kept his personal life private, but it is known that he was very close with his family and enjoyed spending time with them.
Overall, Quinn Redeker was a talented actor and writer who has made a name for himself in the entertainment industry. He had a successful career and is still loved by fans for his performances on screen.
Awards and Nominations
Redeker has received recognition for his work both as an actor and as a writer. As a writer, he was nominated for an Academy Award for Best Original Screenplay and a WGA Award for his work on The Deer Hunter.
As an actor, he was twice nominated for the Daytime Emmy Award for Outstanding Supporting Actor in a Drama Series for his role on The Young and the Restless and won both a Soapy Award for Best Villain and a Soap Opera Digest Award for Outstanding actor in a Supporting Role: Daytime for his work on Days of our Lives and The Young and the Restless, respectively.